PRIME MOVER: PRIME TRIP SUPPORT
Altitudes speaks to Prime Trip Support's Ammar (Jay) Alhussari.
The market is saturated with providers who treat clients' requests as nothing more than a series of tasks and simply "checking the boxes" and moving on to the next mission.  Prime believes that international trip support services can – and should – be better.
Even as technology makes the world easier to navigate, the complexity of international flying continues to increase. As a flight department, you don't want a service provider – you want a partner who understands your needs, your missions, and your profile. You want an extension of your flight department acting as a helping hand offering solutions, not a robot pushing paperwork back and forth to satisfy the minimum requirements of customer service. You need solutions to the most complex issues, flawless execution, and a thought partner that cares just as much about your mission as you do.
Altitudes: You are an aviation industry veteran with over 20 years of experience while also being a part of committees within business aviation bodies such as the NBAA; please talk us through your experience.
Alhussari: I have been around aviation for as long as I can remember.  It was prevalent talk around the house when I was young, because my father was also involved heavily in aviation as a profession and was instrumental in the establishment of the civil aviation infrastructure in the Middle East.  I remember learning what an overflight permit was when I was still in primary school.  In high school, I began working and helped start an industry powerhouse, where I have been for the past 20+ years before Prime.  During this time, I have dedicated a lot of time and energy to various advocacy projects within the industry.  I served on several committees, including the NBAA International Operators Committee (IOC), of which I am still an advisory committee member.  I was fortunate to have spoken on dozens of industry panels over the years and contributed to many articles that promote the growth of aviation.  In 2021, I decided to start Prime Trip Support to transform my knowledge and philosophy of white glove trip support and reshape the customer experience in the industry.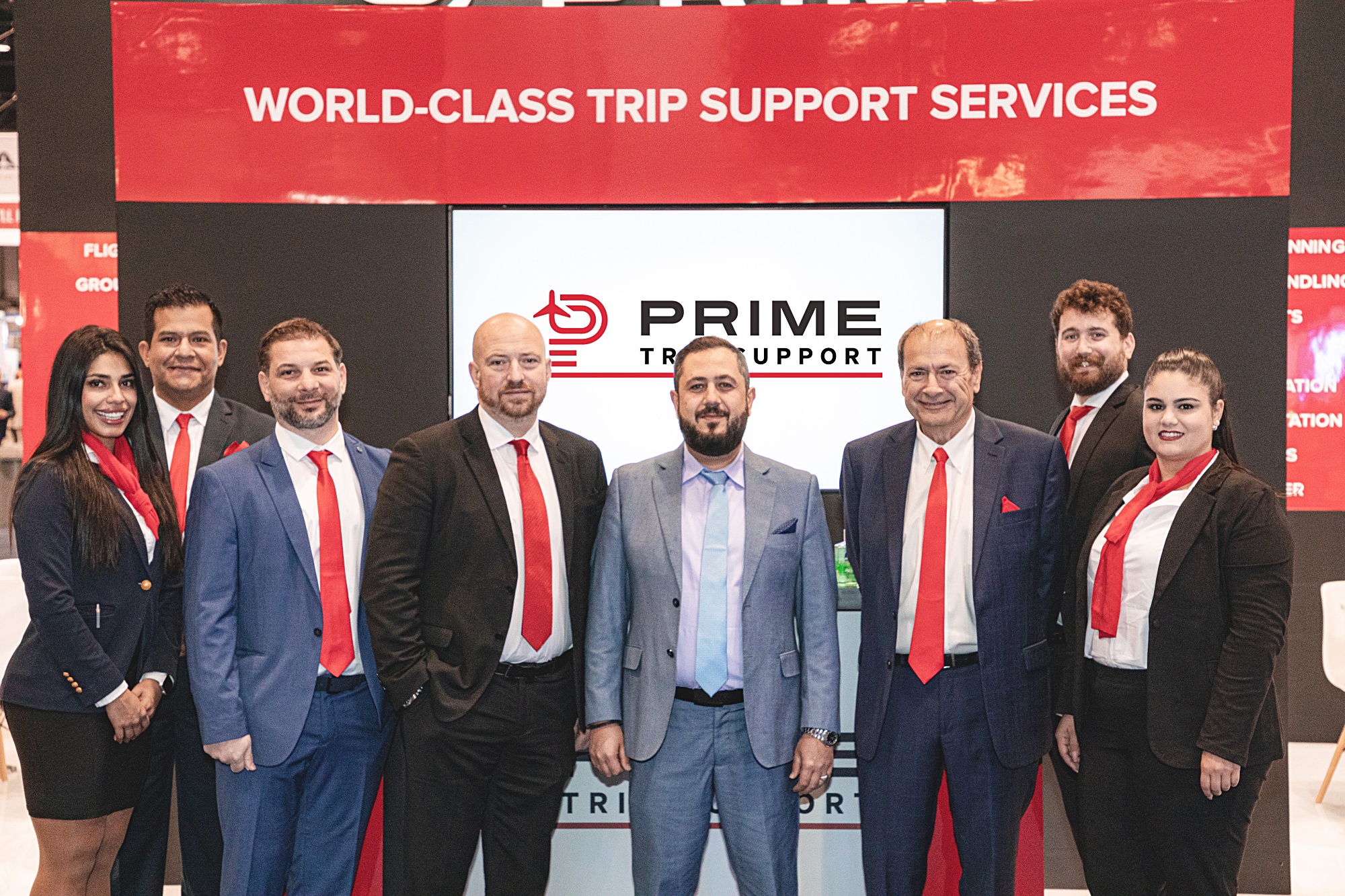 Altitudes: When did you set up Prime Trip Support and what are its main roles and objectives?
Alhussari: We began operations at Prime Trip Support in the third quarter of 2021. Prime was formed to provide exceptional international trip support and logistics services to the aviation community. Our goal is to provide white-glove services to several different client types, including private operators, commercial operators, and military operators.  Prime's goal is to become the predominant international trip support company in the world, revered for our ability, attitude, followership, and reputation.  We want clients to associate the name Prime Trip Support with the utmost quality and professionalism.
Listen. Adapt. Deliver. Impress: Prime Trip Support provides world-class international trip support services for companies who demand exceptional quality and peace of mind.
Altitudes: There are many players in the market within your vertical, so how is your business different from other flight support companies?
Alhussari: There are a few competitors in the marketplace today, however, we positioned Prime differently.  We are one of only a few companies that provide services to all segments of aviation: private/corporate, commercial airlines/cargo, and military/head-of-state. In addition, we aren't focusing on being all things to everybody.  We provide international trip support and logistics services; and we do it extremely well. It seems there are several companies who are focusing on trying to be a complete one-stop shop to their clients, in terms of flight planning, fuel, air-to-ground communications, scheduling, crewing, and the list goes on. Prime would rather do a few things exceptionally than many things adequately.  Prime focuses primarily on all the moving parts to make international trips go smooth; flight planning, permits, regulatory approvals, fuel, ground handling, hotels, ground transportation, risk mitigation, and supplemental lift.  When we stick to our core competencies, we do not dilute our service offering with ancillary services that would detract or take away from our core business or spread our offerings too thin.  When a Prime client calls or emails us, they know they will speak to someone who knows exactly what is going on with their trip; we don't ask them to re-explain their trip from the beginning.  We take pride in the white-glove service we provide to our client base, as well as our ability to provide exceptional trip support services. We position our self to be a solution maker to our clients and we operate proactively not reactively.
"I decided to start Prime Trip Support to transform my knowledge and philosophy of white glove trip support and reshape the customer experience in the industry."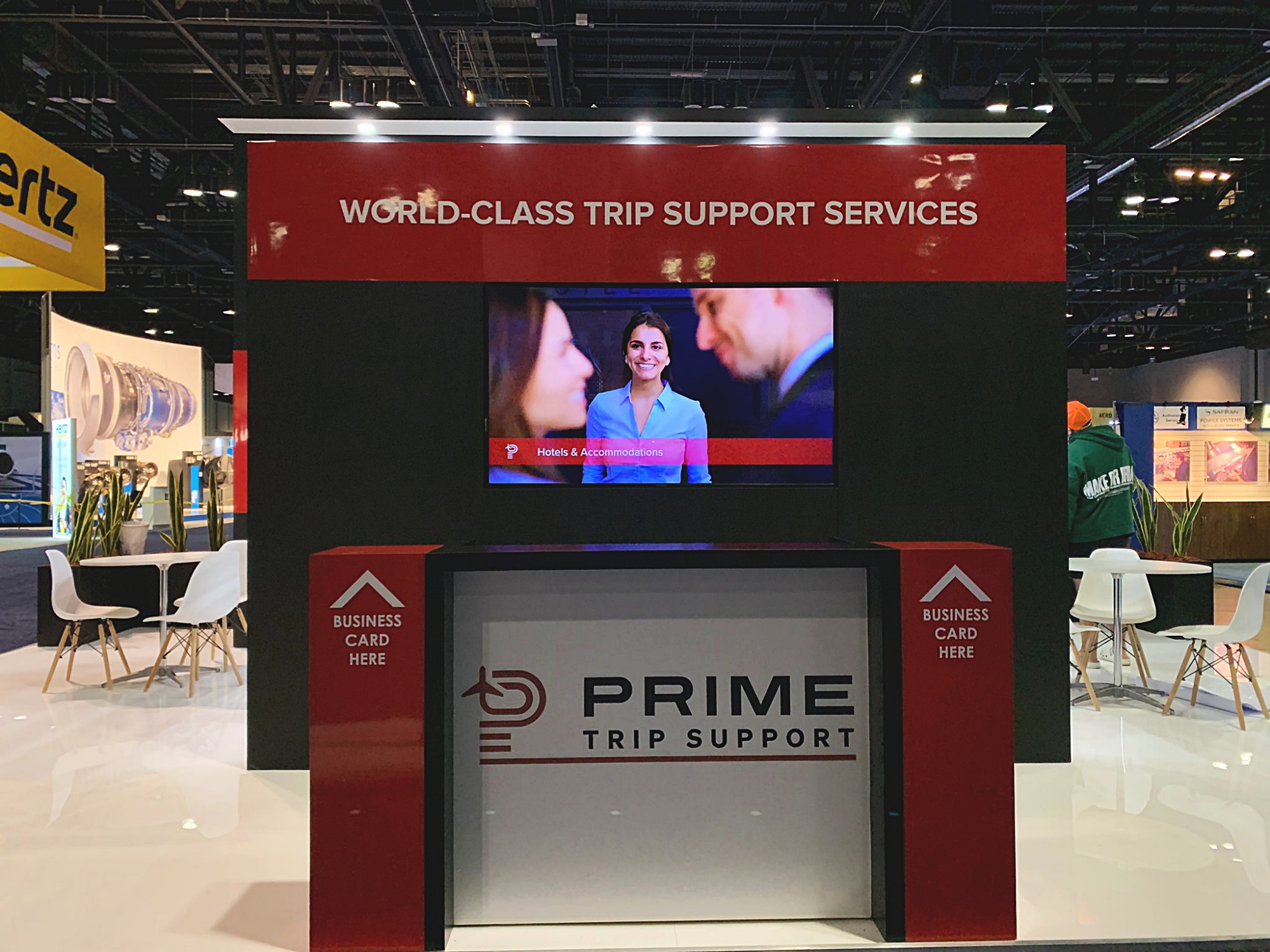 Altitudes: What are the key challenges in your business and how do you overcome them? E.g., you need to coordinate with a lot of suppliers/vendors?
Alhussari: Operating around the globe is full of challenges.  Each country in which we operate presents a unique set of challenges that we have learned to mitigate exceptionally well due to our combined tenure in the industry.  We deal with geopolitical situations, like wars, pandemics, and the like that greatly influence operations in and above countries.  Our team swiftly navigates fuel shortages, managing security risks, and handling regulatory issues daily.  Our team speaks over 50 languages and has over 500 years of combined international trip support experience.  This experience is paramount to providing quality services and support in so many cultures, with various customs and idiosyncrasies.  Our job is to raise the bar on the level of service to meet our clients' expectations.
Altitudes: What is Prime Select?
Alhussari: In an airline environment, operators tend to go to the same places repeatedly. As such, the airline typically has proven infrastructure at these locations, where they know they can provide adequate services in support of the operation. Prime's clients fly everywhere. Our clients operate on all seven continents. We've supported missions in nearly 200 countries. It would be impossible to have Prime staff at every location where our clients operate.  We developed Prime Select™ to make sure we provide the exceptional level of service our clients are used to with Prime, no matter where they go. Prime Select™ partners are chosen based several factors, including, but not limited to, service breadth, licensing, standing, procedures, and ethics. Each Prime Select™ applicant goes through an expansive due diligence and certification process before they are accepted into our network of partners. Only the most robust and professional service providers with longstanding track records of success and strong reputations in the industry are considered for Prime Select™ designation.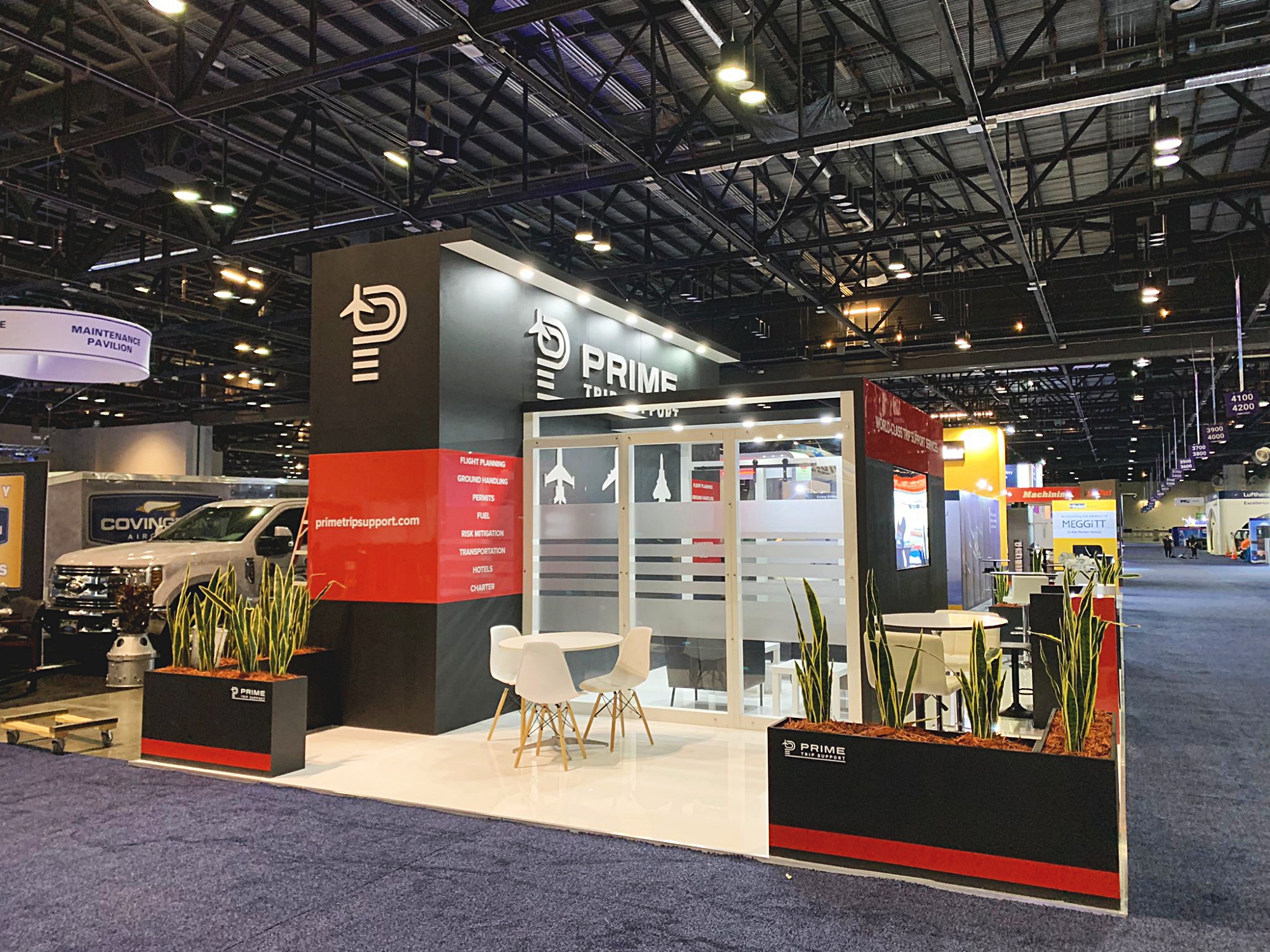 Altitudes: Are you a Middle East market centric, or there are other regions that are your core focus?
Alhussari: Prime's Global Headquarters is indeed in Dubai, but we also have offices in other places, including our Americas Headquarters based in Houston, Texas.  These offices work together 24/7 to provide support to all industry market segments.  In fact, the majority of Prime's clients are based in the Americas.  Our services are truly global, but our service touch is completely local.  Clients around the world work with operations teams based in their region, their time zones, and who understand their unique needs and requirements.  General aviation clients work with our GA team, while commercial and military operators are served by our dedicated teams for those types of operations.  Our focus is centric to the places our clients go.  We find solutions everywhere.  That is part of the Prime Advantage.
Altitudes: There has been inflationary growth in the business aviation industry especially in the charter business, do you see it sustaining in the foreseeable future across different markets? 
Alhussari: We are seeing growth across all three market segments (private, commercial, and military), fueled by changing trends after the pandemic, the increased interest in corporate aviation, the increased demand to move goods and cargo, and the geopolitical situations in many areas of the world.  Aviation indeed works in a cyclical fashion, and there will undoubtedly be ups and downs.  We will see more years of greater prosperity, and we will see downward trends as well, however, the growth we have seen in the past year will be the new benchmark.
"Aviation indeed works in a cyclical fashion, and there will undoubtedly be ups and downs."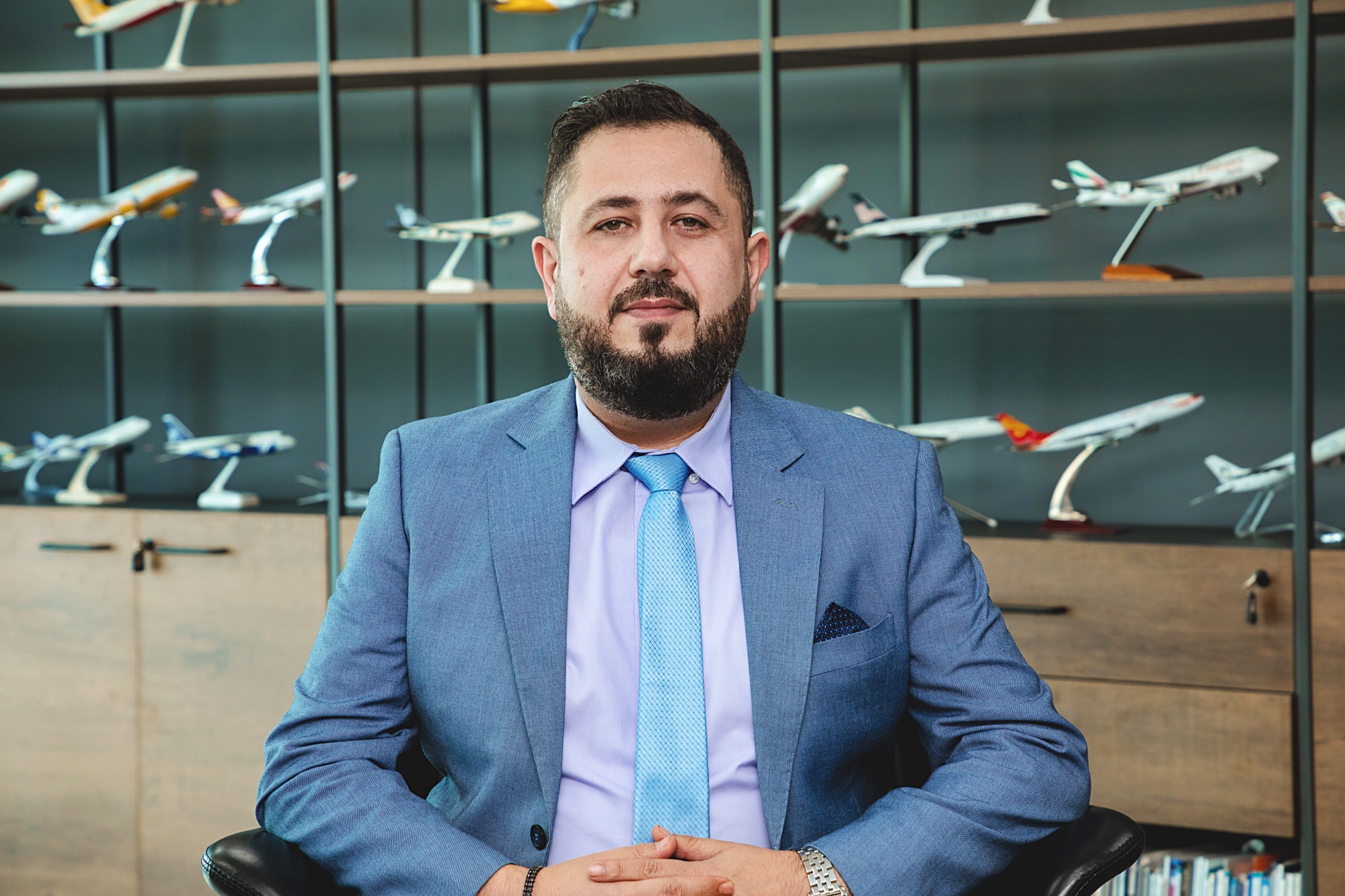 Altitudes: What is Prime Trip support growth plan?
Alhussari: Our goal is to be prepared for whatever curveballs the industry throws us as well as being prepared to adapt quickly to change. We will continue to identify global hotspots, increasing traffic destinations, and strategic locations to provide top-notch services. Prime will continue to grow our geographical footprint with expanded office locations staffed with industry professionals and solution-makers.
Altitudes: Tell us about Jay Alhussari, beyond his life in aviation?
Alhussari: Aviation is a passion in my life, but it is not my only focus. I love finding solutions to complex problems. I dabble in many other businesses and trades and global philanthropy initiatives, including other professional venture, agricultural ventures, hospitality businesses, real estate business, stocks and bonds trading, human capital development initiatives , mentorship , support of local communities in various countries through charity and educational initiatives.  My biggest passion – by far – is my family.  I'm a father of four and my goal is to equip my children with the tools and know-how to succeed in life. Watching them succeed and be successful in life is my greatest achievement.