SELETAR'S STAR IS RISING
News — 05.09.22
The effects of Covid hit Singapore's two international airports hard, as the country barred the entry and transit of short-term visitors in March 2020.
Seletar International Airport, the preferred airport for the majority of private aviation and GA operators, saw a drop in traffic levels of 61% in 2020, compounded by a further 17% in 2021.
However, the skies above the city-state have reopened and Singapore is welcoming travellers again having removed all quarantine and testing rules for fully-vaccinated people in April this year. Changi Airport is running on two terminals, but Terminal 4 is scheduled to reopen in September, and departure operations in the southern wing of Terminal 2 will restart from October; both earlier than expected.
In July, Seletar reported two and a half times the business jet activity it saw in July 2019. Across Asia Pacific, the business jet market is now anticipated to grow at a compound annual growth rate of over 2.5% between 2022 and 2026, with Singapore as one of the major hubs.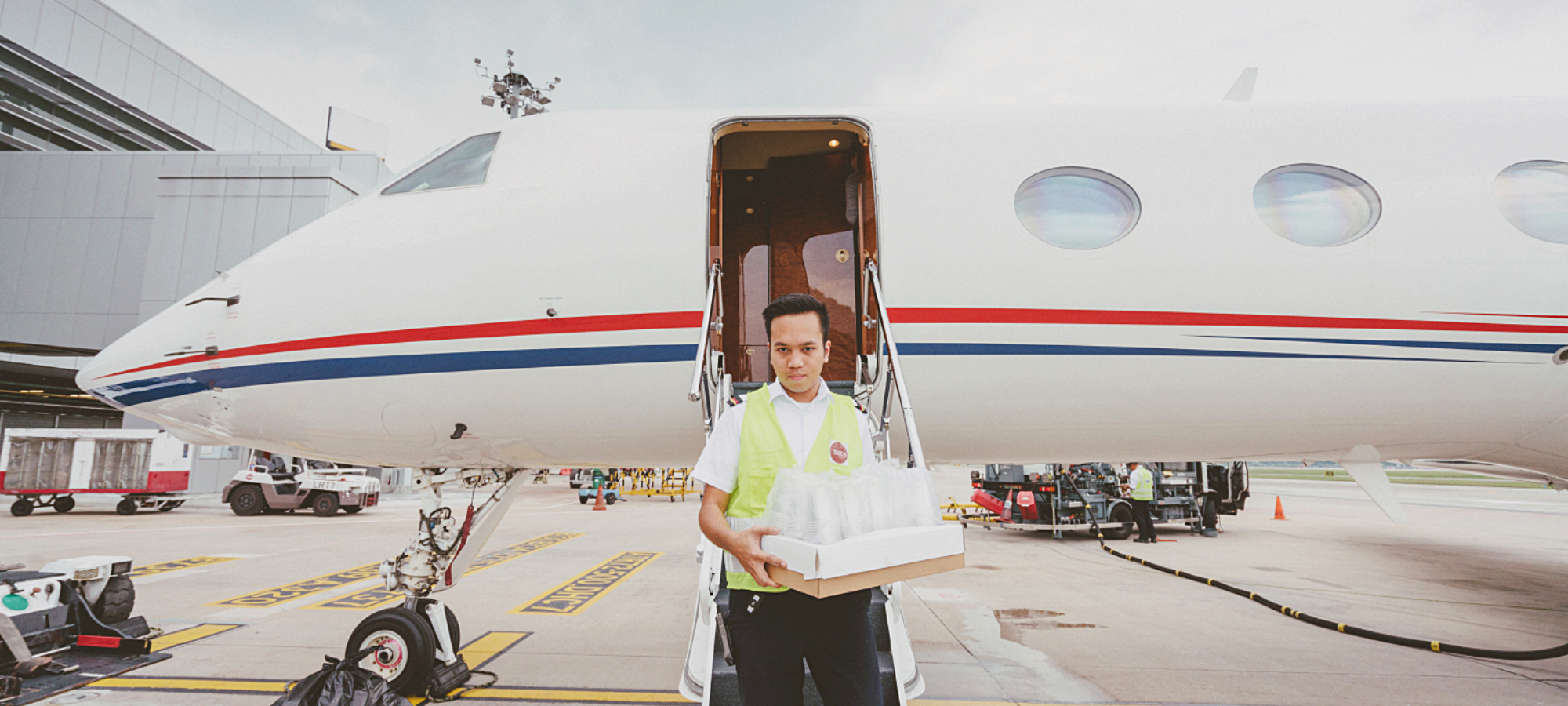 While progress is steady, and many areas of GA are still not up to pre-pandemic levels, private jet numbers have boomed. In the first half of the year, fractional ownership has grown by 1,200% compared last year and 86% compared to 2019. Branded charters have also blossomed, with a 298% growth on 2021, which is a 58% increase on the 2019 figures.
Singapore Airport Terminal Services (SATS), Singapore's main ground handling provider, said: "We are handling an increasing number of private jet flights and passengers at our Seletar Business Aviation Centre, on the back of the lifting of pandemic restrictions in most markets. We expect the recovery trajectory to continue and accelerate in the second half of this year. We have therefore been ramping up our operations to continue serving our customers well."
Yvonne Chan, MD at Universal Singapore Airport Services, with ground handling and support facilities at both Changi and Seletar, has certainly seen the turnaround. She said: "Traffic really boomed in April in South East Asia, when regional governments, including Singapore's, announced the almost complete relaxation of travel restrictions.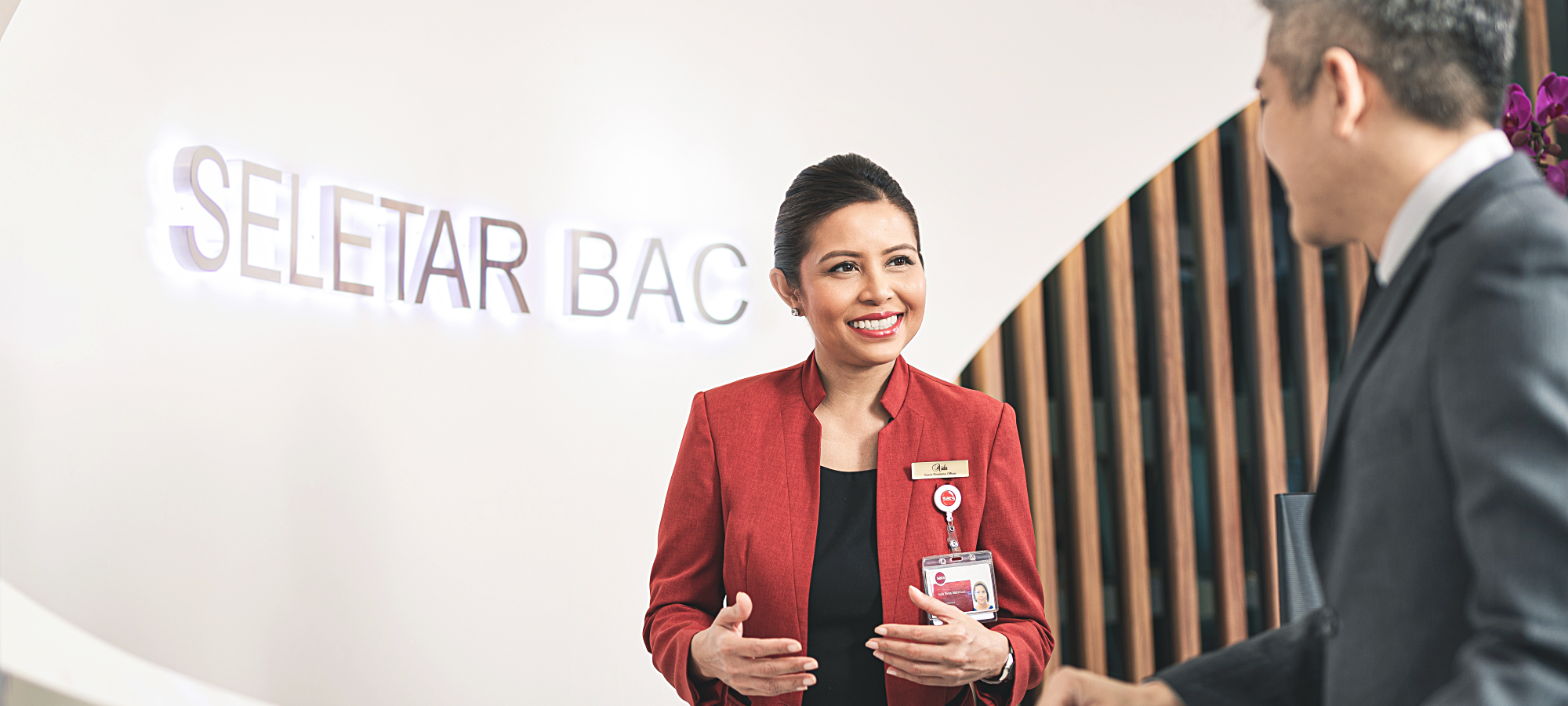 "Almost overnight, we saw traffic returning to 80% of pre-pandemic levels. We are pleasantly surprised by this and look forward to when China, Hong Kong, Taiwan and Japan truly open. It shows that the demand was always there, it was just bottled up until borders opened. Despite teleconferencing, face-to-face business transactions and meetings were sorely missed."
Despite the regional airlines ramping up business, private aviation continues to grow.
Chan said: "We are seeing an increase in charter operations. Passengers are willing to pay the higher cost of using private jets as it is fuss-free, with no queues at immigration, no delays due to manpower shortages and no baggage handling issues associated with airlines today. Travelling in such a closed bubble, provides another advantage, reduced exposure to Covid.
The facility features enhanced service capabilities for its growing fleet of Learjet, Challenger and Global aircraft operators, and will accommodate Bombardier's newly launched Global 8000 business jet when it enters into service in 2025.
"We are seeing the return of regulars and new clients from the US and European countries. Many are confident that the region is managing the Covid situation well, despite the number of cases recorded brought about by the latest variant. Many are looking to reconnect with their business partners here or with their local offices.
"The decision to open up the borders and remove the restrictions for social interaction here is a big factor. It helps that the government communicated their plans ahead of re-opening the borders so that travel and transportation companies, like Universal Aviation, can prepare ahead so that passengers do not feel any difference travelling before Covid and now. The government's positive actions really help push Singapore's recovery as we continue to be a choice destination to do business, to eat out and shop," she added.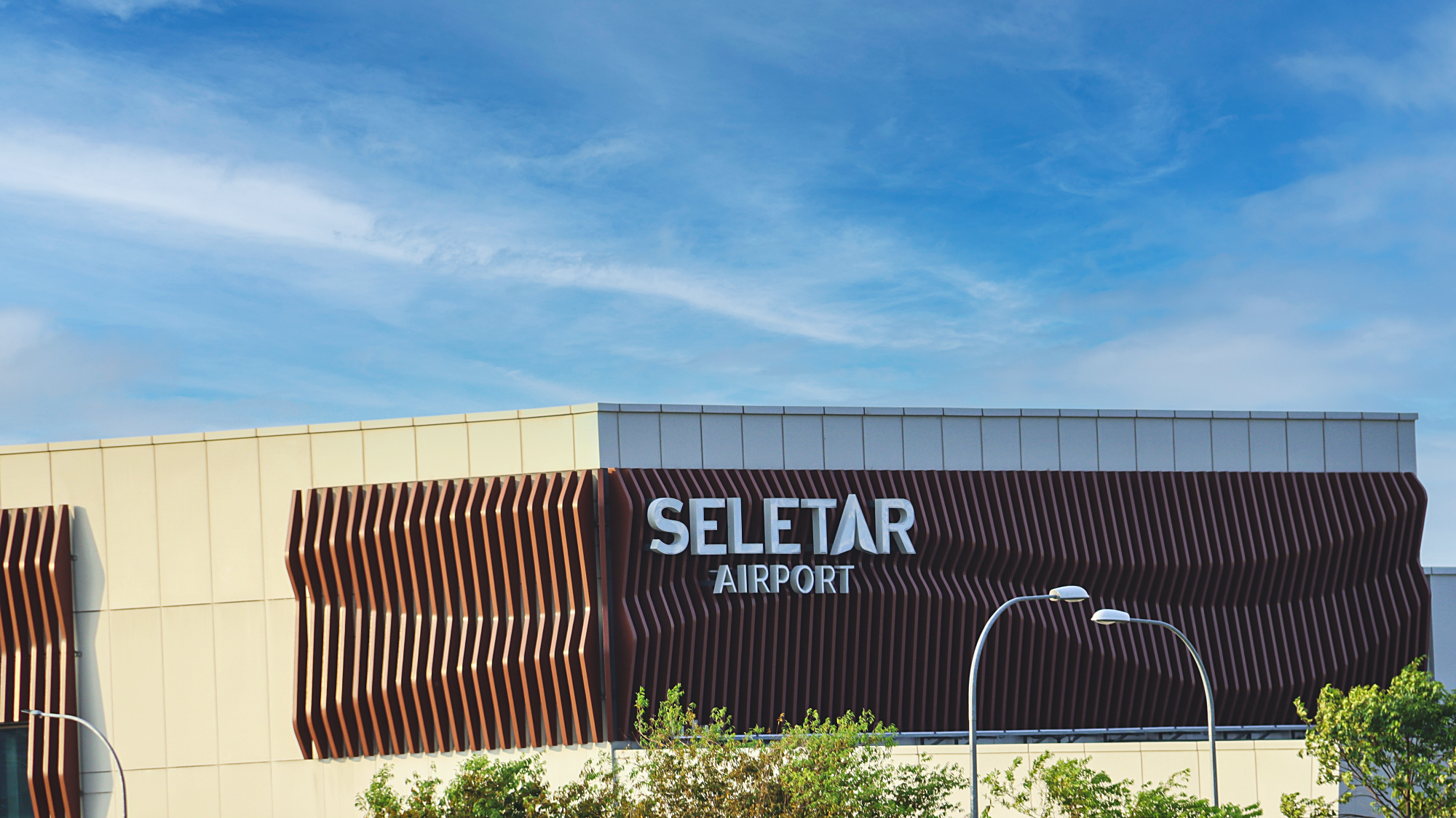 Seletar
supports AAM
Seletar Aerospace Park has been identified as a future Advanced Air Mobility (AAM) hub with an enabling ecosystem for the industry. Earlier this year, JTC, masterplanner for Seletar Aerospace Park, and the Singapore Economic Development Board signed Memorandums of Understanding with Skyports and Volocopter to explore ways the aerospace park can support the growth of the emerging AAM sector in Singapore. The MOU with Skyports will draw on the vertiport developer's experience of building take-off and landing infrastructure for air taxis, to explore ideas for the future development of Seletar Aerospace Park.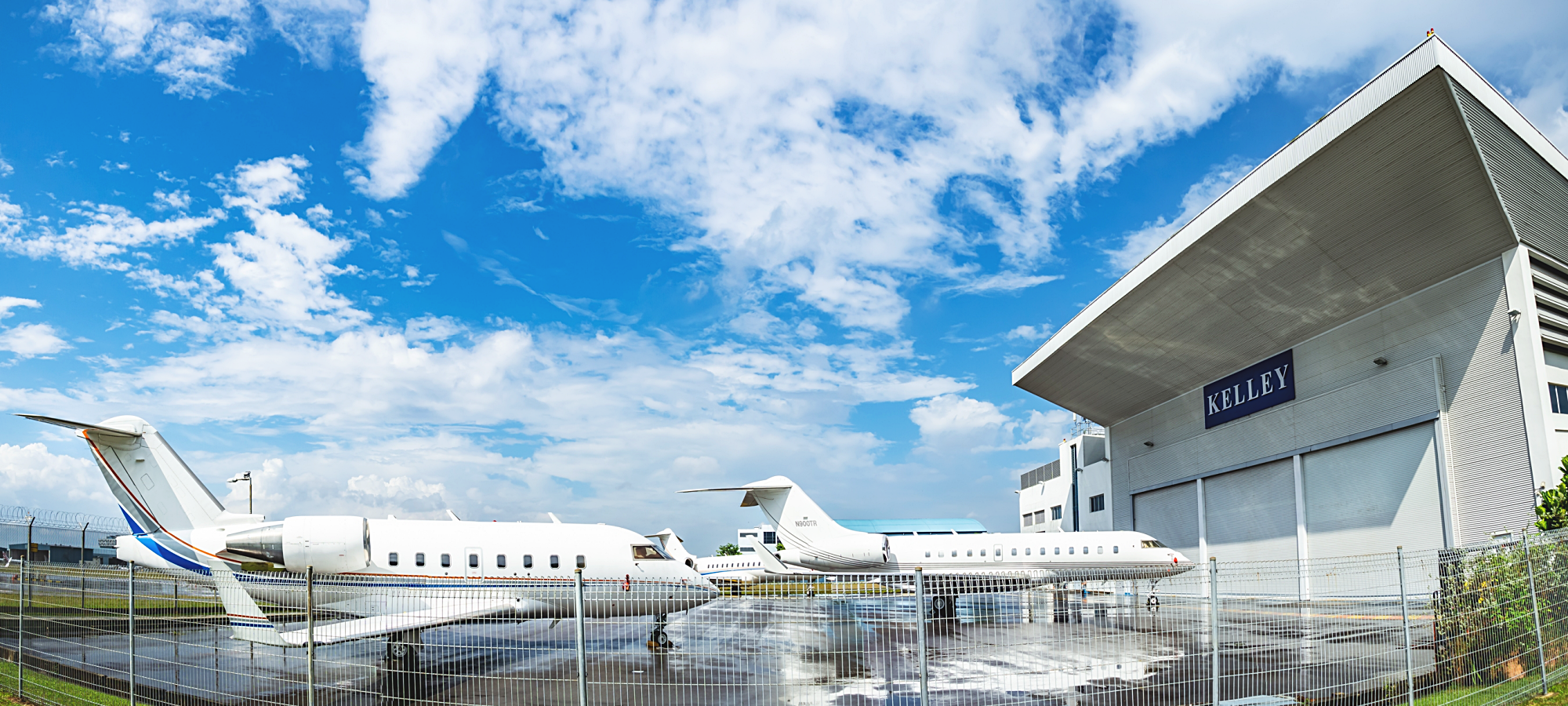 Challenges remain
Although Singapore is recovering, the region still faces challenges. Anthony Lam, Director, External Affairs at the Asian Business Aviation Association (AsBAA), said: "There is no question that over the last two years, Asian business aviation activities overall have gradually shifted from mainland China and Greater China to Southeast Asia – including aircraft sales, charter and maintenance. We need not look further than see where the world's top business aircraft OEMs have invested and redistributed their resources and manpower in Asia – moving from Greater China to Singapore and Malaysia as their Asia HQ in just the last six months alone.
"Out of the roughly 120 business jets normally parked in Hong Kong before Covid, there are fewer than 40 remaining in the last year. The simple fact is that Southeast Asia is open for business, and relatively speaking Greater China is not," He added.
Illegal charters remain one of the most damaging issues to the charter business in Southeast Asia. Lam said: "These grey charters undercut legitimate AOC holders, who operate legally under Part 135. They jeopardise the parties' insurance coverage in the event of an accident and compromise operational safety. Illegal charters in Asia have worsened during Covid due to the surge in demand for medical evacuation and repatriation flights."
In response to this, in 2021 AsBAA launched Asia's first Illegal Charter Reporting System (ICRS) to combat this systemic issue. Lam said: "Some successes from this programme can already be seen, including an illegal charter operator in the region that had its AOC removed by the country of registration following an unscheduled ramp check and investigation. AsBAA will continue to tackle illegal charters in Asia with the support of many industry sources who contribute actionable information."
Chan agreed that things could be done to support the legal charter companies. She said: "Charter operations continue to be a time-consuming process. This makes it difficult for new operators in the region to take up short notice charters and limits options for private jet travellers. Parking will be an issue sooner than later, especially with events like the Singapore Grand Prix, which generally sees higher traffic than usual months. Changi Airport, the main airport in Singapore, still limits business jet operators to quick-turn slots within a specified time. Seletar is a sufficient airport, but operators would like to use the longer runways and instrument approaches at Changi."
She added: "The Business Aviation industry could use some help from the government. Their focus has been too concentrated on the commercial airlines. Government agencies here tend to not see the hidden value that business aviation brings to the economy. We will need support if we want to adopt green technology in the years ahead."
Despite these challenges, Singapore's recovery compared to its Asia-Pacific neighbours, especially Hong Kong is day and night. While traveling restrictions in Singapore are near non-existent and masks while outdoors are no longer required, Hong Kong still lags behind with a compulsory seven-day hotel quarantine and in most cases, designated quarantine hotels are already fully booked months in advance. Quarantine periods in mainland China are longer than Hong Kong's and include frequent lockdowns. Compared to Hong Kong and certainly that of mainland China, Singapore is fully open for business as are most parts of Southeast Asia including Malaysia, Philippines, and the Mekong region.
Lam said: "Although we've seen gradually loosening of restrictions in Hong Kong, the city's approach to Covid will likely remain more or less consistent with mainland China's long-held dynamic zero Covid strategy. There are high-level talks among lobby groups – including AsBAA – and the Hong Kong government about relaxing restrictions significantly by Autumn this year to enable several international banking conferences, sporting events, and other business activities to be held by November 2022. Of course, it remains to be seen whether this is a direction HK will take."
  Lam is pleased that, with the exception of China and Hong Kong, the region is returning to a relative normality and the business of business aviation. He said: "In June, Singapore hosted the AsBAA and Corporate Jet Investor Asia,  Asian Business Aviation Week, including the first physical AsBAA Safety Day to return to the region since the pandemic. AsBAA's Singapore chapter also held its first physical chapter meeting after a two-year physical hiatus at Jet Aviation at Seletar Airport in July, where Chairman of the Board of Directors, Jenny Lau, reiterated AsBAA's commitment to the Southeast Asia committee."
Seletar's continued development
Although both Changi and Seletar are 24-hour airports within 25 minutes' drive of the city centre, with its new passenger terminal building, the Seletar Aerospace Park and a growing number of world-class FBO facilities, Seletar has become the preferred option for most of the private aviation operators. Ground handling costs at the smaller airport are substantially cheaper, slots are more easily available and the airport's extended runway (1,836 metres) can accommodate larger private jets without payload restrictions. In May, long-term tenant Jet Aviation became the first FBO operator to offer Sustainable Aviation Fuel (SAF) at Seletar. Produced by Neste and supplied by Shell Aviation, the SAF available is a fully compliant, drop-in Jet A/A-1 fuel with the same characteristics and specifications as conventional fossil jet fuel.
Faizal Khan, Jet Aviation's director of FBO operations in Singapore, said: "We are proud to lead the way at Seletar Airport in making SAF available at our facility. As a clean, fully approved alternative to standard fossil-based jet fuel, there is a lot of interest in SAF and its potential to reduce the industry's environmental impact."
The following month saw the inauguration of Bombardier's new quadruple-sized Singapore Service Centre in the Seletar Aerospace Park, which is now the largest OEM business aviation facility in Asia Pacific. The massive expansion includes a complete suite of maintenance and modification capabilities with enhanced full-service interior finishing capacity, including a brand-new environmentally-controlled paint facility and 24/7 parts depot. The facility features enhanced service capabilities for its growing fleet of Learjet, Challenger and Global aircraft operators, and will accommodate Bombardier's newly launched Global 8000 business jet when it enters into service in 2025.
This also adds new heavy structural and composite repair capabilities, and an integrated parts depot that will serve the site and the region. The expanded Singapore Service Centre is expected to support more than 2,000 business jet visits annually.
"With this major expansion, the Singapore Service Centre will provide infinite benefits, including quicker aircraft turnarounds, greater convenience and peace of mind to Bombardier's growing customer base in Asia," said Jean-Christophe Gallagher, EVP, Service and Support, and Corporate Strategy, Bombardier. "Customers can enjoy access to the complete range of OEM customer service and support at their doorstep."
The facility benefits from the addition of Jetex's world-class FBO and ground handling system. The partnership brings the Bombardier Singapore Service Centre into the worldwide Jetex network, with access to the company's international flight planning and trip support services and combines Jetex's renowned service and ground handling systems with Bombardier's strong regional presence.
Adel Mardini, Founder and CEO of Jetex, said: "In H1 2022, Jetex Singapore, which now offers services at both Seletar and Changi Airports, recorded traffic growth of more than 400%. Flight restrictions in and out of Singapore were lifted on 1 April 2022, which had an immediate significant effect on private jet operations. I am pleased that our FBO in Singapore has become an instant success, given the overall scarcity of world-class FBOs in Asia-Pacific.
"At the moment, our top five destinations in and out of Singapore are: Jakarta, Maldives, Bangkok, Kuala Lumpur and Melbourne. We look forward to travel restrictions being lifted in China and Hong Kong as these two destinations are historically among the leading source markets for private jet travel in Singapore."