INTERVIEW: VISHAL HIREMATH
Interviews — 21.11.22
Vishal Hiremath has always had a passion for aviation. The child who wanted to be an airline pilot, now runs a fleet of 26 executive jets, and is investing in the future of aviation as the launch customer of developing electric aircraft.
Last year the ongoing success of his start-up fractional ownership company won him and co-founder Ernst & Young's Entrepreneur Of The Year 2021 Southeast Award. He spoke to Jill Stockbridge about how he made his dream into an exciting reality.
Altitudes: Could you give a little background to your journey in aviation?
Vishal Hiremath: I always loved aviation growing up. My dream was to be an airline pilot. Flying lessons back in the day were very expensive – and still are – so I decided to do my engineering first with the hope that some airline would sponsor me after I got my degree. That did not happen, but I did get my pilot's licence and still wanted to be involved in aviation. So, I got into the graduate programme at Purdue [University, Indiana], where I was involved with flight deck human factors research, built a simulator from a grant competition I won and loved it. I then joined Rockwell Collins' advanced concepts group, moved to Gulfstream and transitioned to sales support and eventually to the Honda Aircraft Company, where I was involved in growing the international dealer network.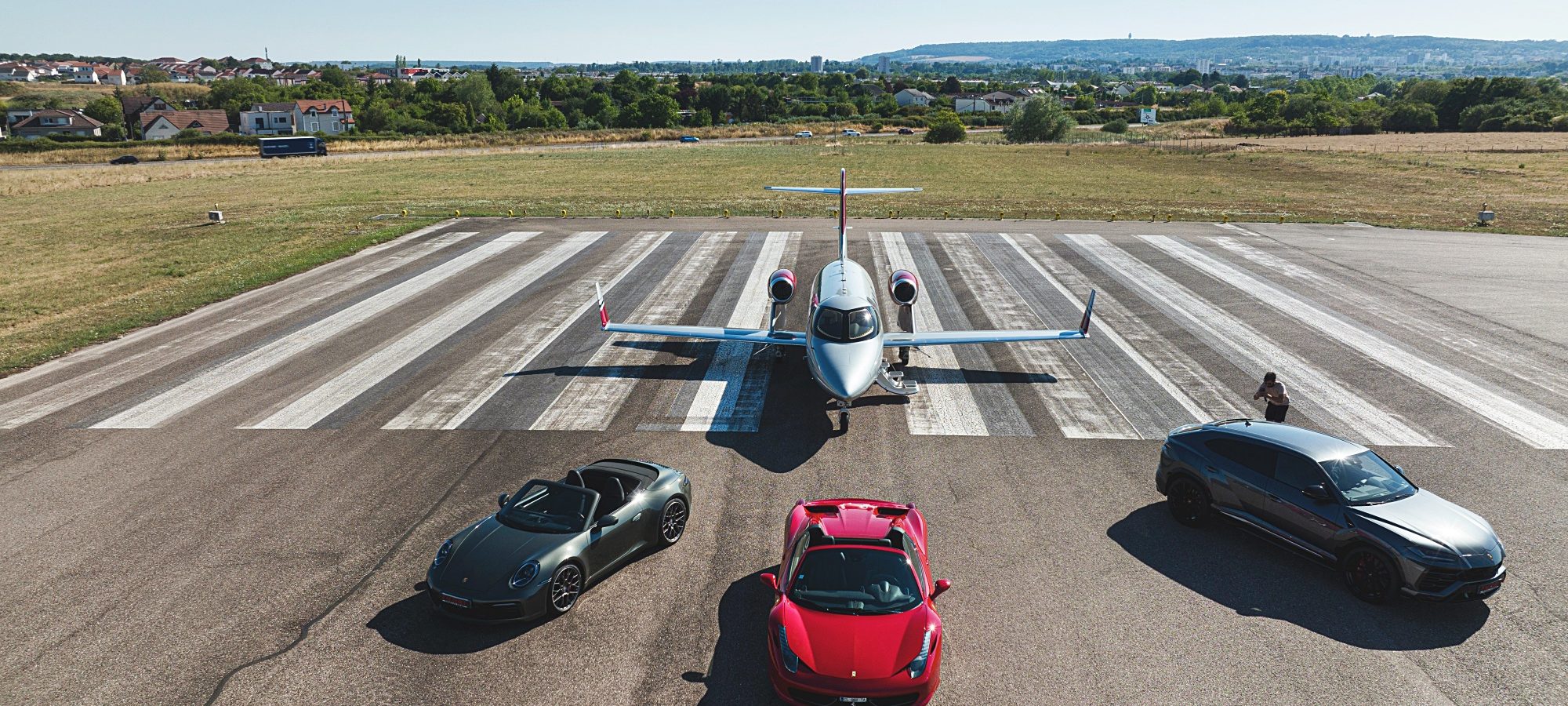 A: What made you leave an established prestigious company like Gulfstream to join a new venture like HondaJet?
VH: I had always followed Honda aircraft and felt that the HondaJet was a really cool entrepreneurial venture. I had learnt a lot at Gulfstream. I had some great mentors and enjoyed it, but I was ready for personal and professional growth. My Jet It co-founder and CEO Glenn Gonzales was working there, having left Gulfstream,  and he called me one day. Honda was looking for someone to grow their international business. It was like joining on the ground floor with a start-up company, but with the resources and backing of a large corporation. I worked with some good people there.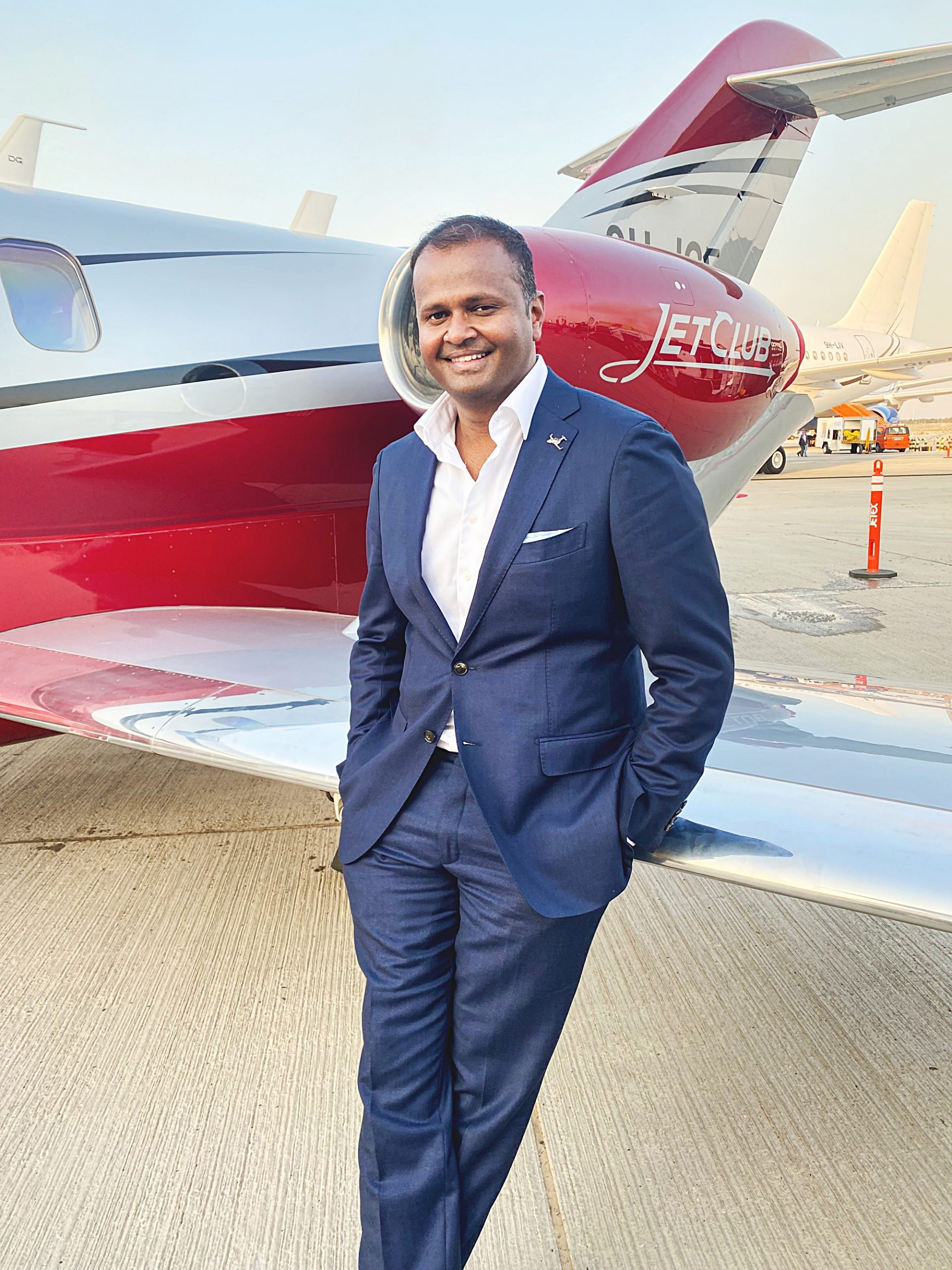 Flying the flag: Hiremath is a big fan of the HondaJet.
A: What was the impetus to set up JetClub and Jet It ?
VH: We co-founded Jet It back in 2018 with the intention of using the Hondajet to allow more people a financially smart way to own a private jet. When we were selling the Hondajets, we found that people were looking for others owners to partner with them.  If you do not fly often, owning a jet is expensive, with all the fixed costs and the acquisition cost. It does not make sense financially. This made us decide to jump in and create Jet It, as there was nothing comparable in the market with a very light jet offering. We later started a new but separate company in Europe called JetClub which has a similar model.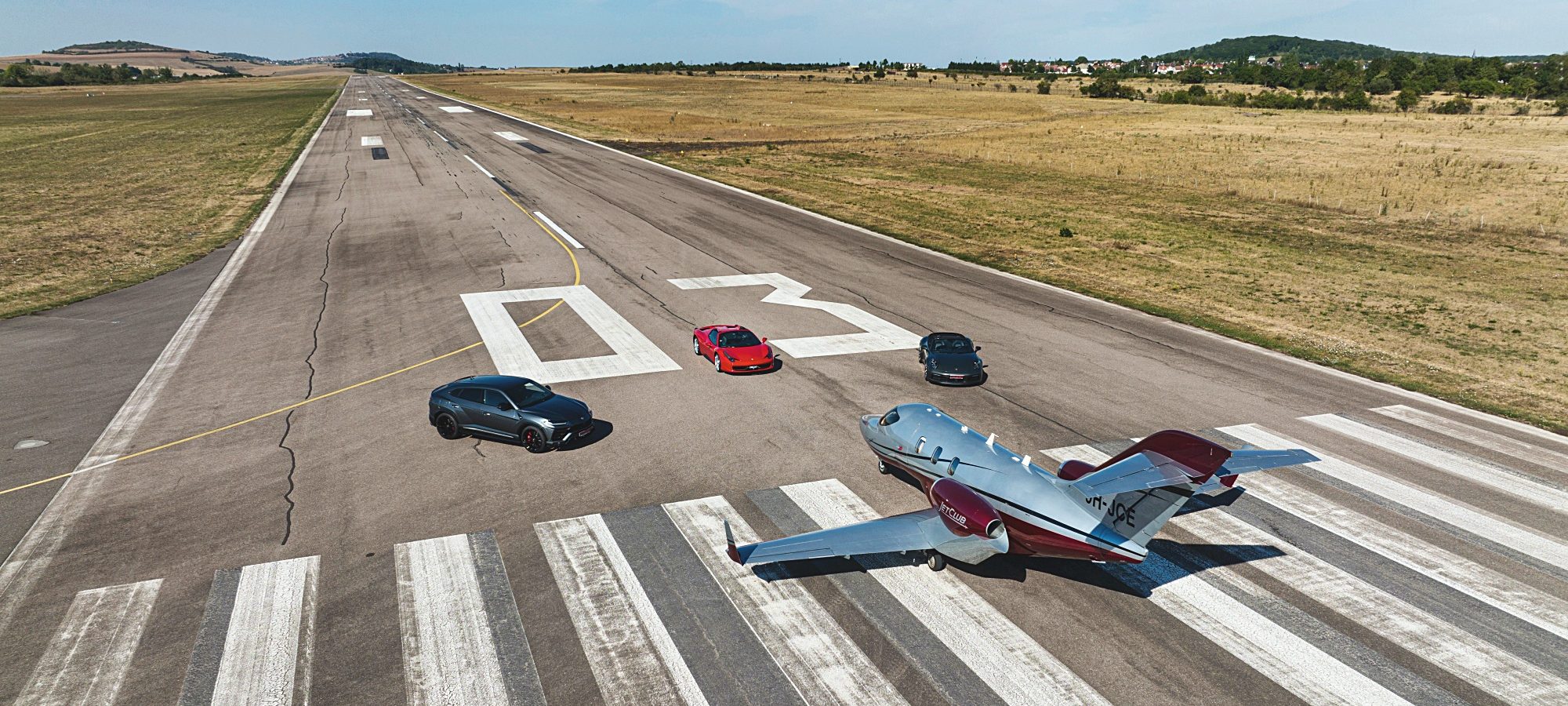 A: What is different about JetClub's business model, compared to other fractional ownership companies?
VH: We offer ownership in a very light to light business jet, which not many companies do. We think it is a practical and financially smart way to own a jet. Another unique offering is that we offer the day model, which is unique in Europe. Most private jet flights are between 2-3 hours and they fly with 2-3 passengers. And most business people live by the day. You go somewhere, finish your meetings and come back home. The light jets are the best way to accomplish this mission.
We are a one stop shop, a turnkey solution. So we have our AOC and with our AOC we hire the pilots, oversee the maintenance. We make sure that everything is taken care of. All the owner has to do is call up or email our dedicated Concierge Team that is available 24/7. And we do the rest.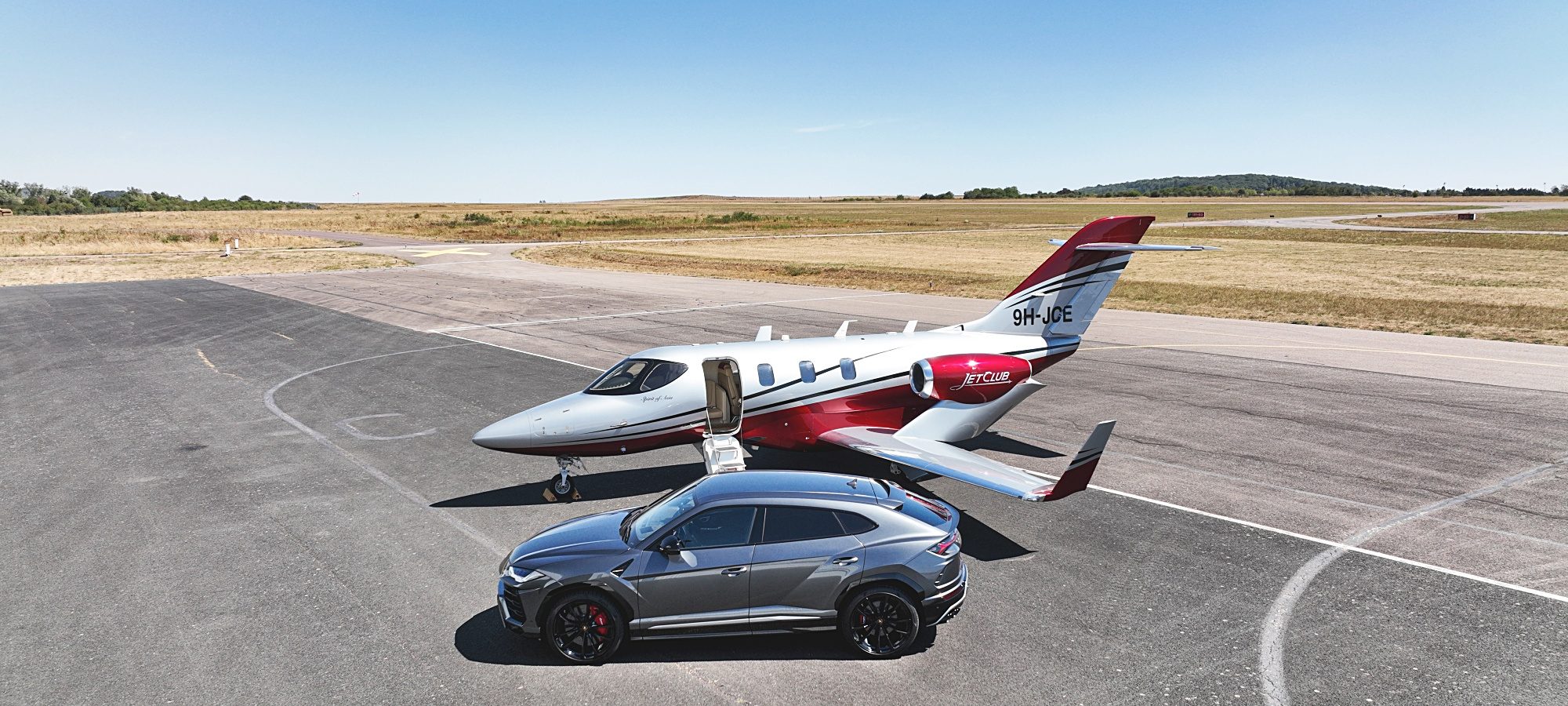 A: How much does the fractional ownership work, and what is the cost?
VH: Our fractional ownership is: you buy a share of an aircraft. The retail price of the HondaJet is about US$6.3 million with all the options, that number is divided by how many shares you have. And then you get title to the aircraft with that amount of aeroplane that you have as equity. We sell 1/10th and 1/8th shares in each aircraft.
"This made us decide to jump in and create Jet It, as there was nothing comparable in the market with a very light jet offering."
A: How did the company develop and grow?
VH: For JetClub, we started with one aircraft that we leased. It was a completely bootstrapped operation, as we did not want to take on a lot of debt in the beginning. As my co-founder and I were experienced in aviation, we were acutely aware of all the costs and challenges that are part of aviation. Our strategy in JetClub is to grow slowly and cautiously, focussing on execution and customer experience.
For Jet It, in the US, we started in a similar way. We grew faster there during Covid as more people wanted to travel faster. Also the attractive tax incentives and the mature market helped us accelerate our growth.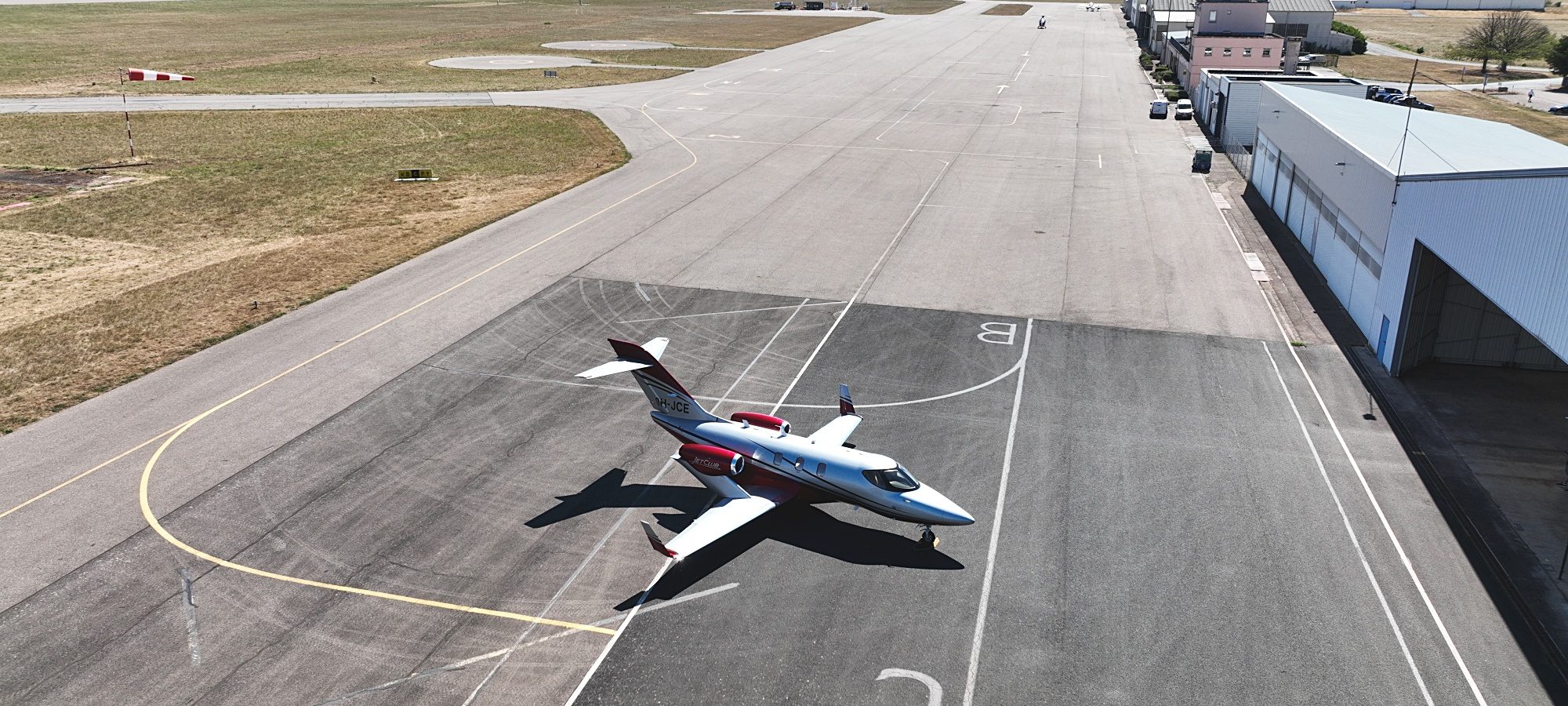 A: How big is the fleet now?
In the US we have 25 aircraft in the fleet under Jet It. We have one jet in Europe with JetClub and are planning to add more aircraft this year. We wanted to prove out the model and now that we have done it, we will accelerate fleet addition.
JetClub has been operating for a year now. We got our AOC and AOL issued by Malta under EASA ops, which gave us the commercial operating rights to fly in Europe. Like any new company, we took time to put in the right team and resources in place. We have grown in flight hours and our reputation for customer service is well known now in Europe. We are setting up the infrastructure to further expand into ME and Asia.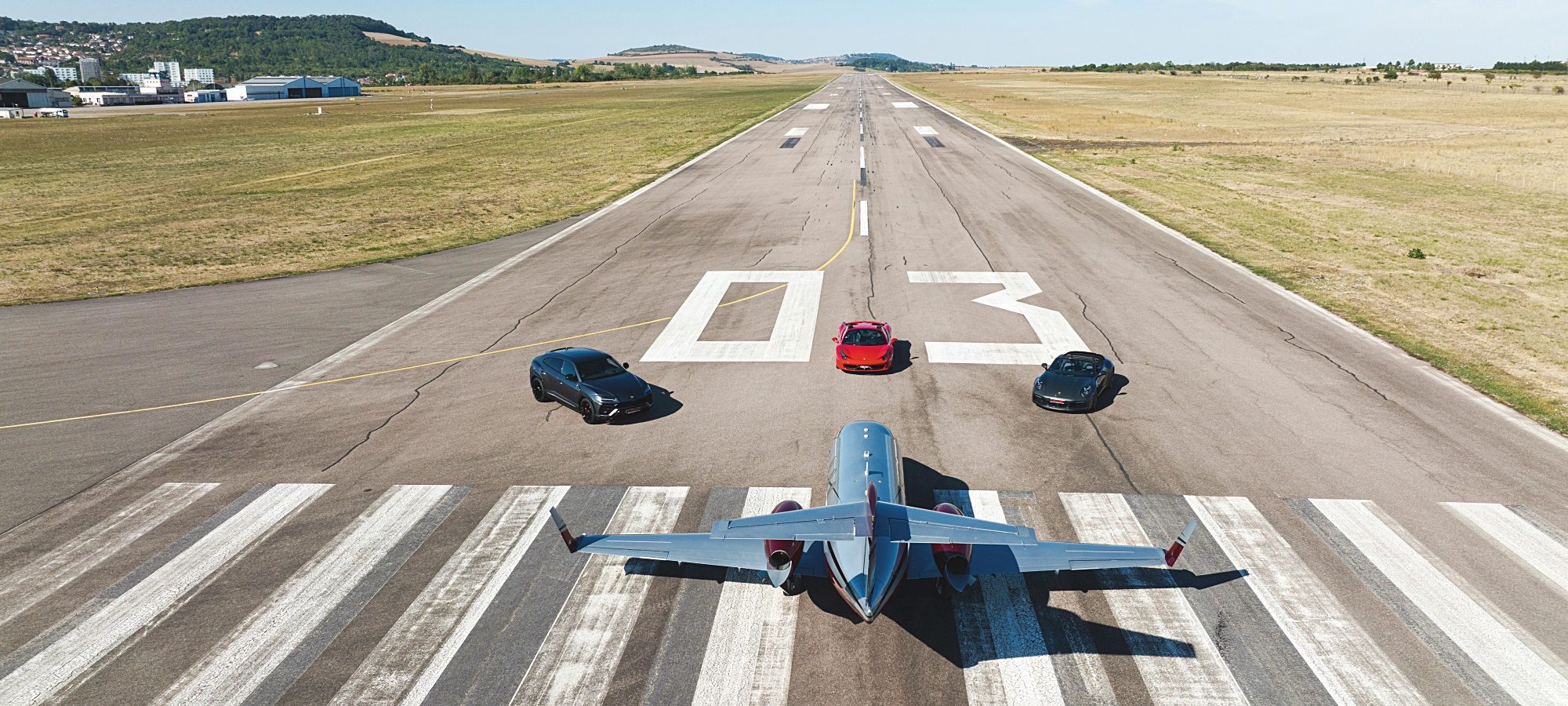 A: What is the difference between the business model of the two companies, and what synergies are there between the two?
VH: The business models are similar. For JetClub we are looking into different aircraft types as the HondaJet is not ideal for fleet operations and for range in Europe. We have an agreement between the two companies where the respective owners in the companies have access to both fleets.  If you're a member or a fraction owner, in any one of the entities in a particular region, you're able to also fly on our fleet with the owner benefits in a different country or a different region.
A: What effect did the pandemic have on the company, both initially and as the industry recovered?
VH: The pandemic did not affect our operations. Our aircraft usage and demand grew during the pandemic. I think it was a function of airlines reducing their flights and the need to travel safely. The demand has not let up and has continued to grow. Airlines and airports in Europe and the US have also struggled with the customer experience, which has been positive for us.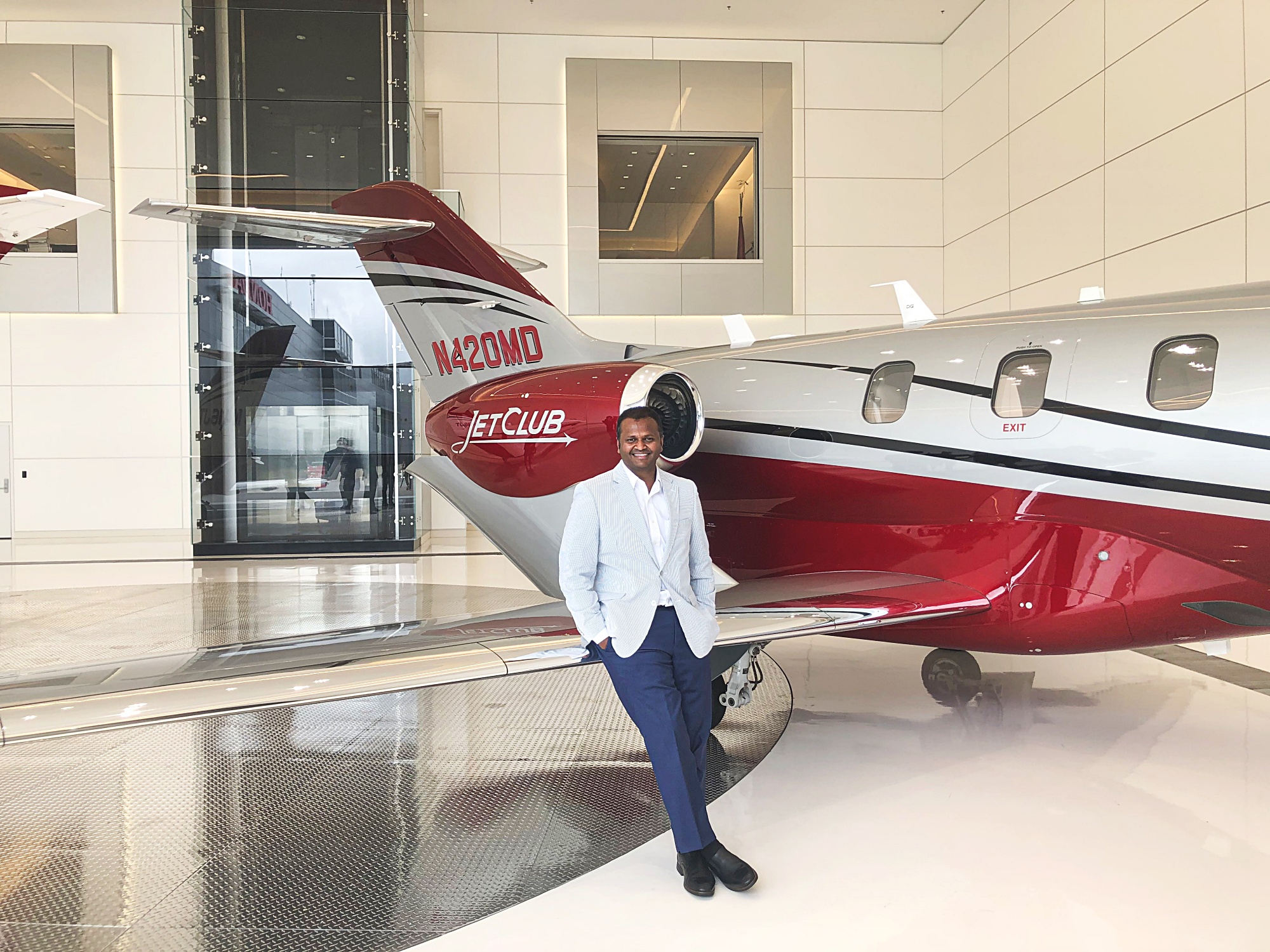 A:  You will be the launch customer for the Bye eFlyer 800, why this aircraft, and when do you expect to receive the first deliveries?
VH: Yes we did deposit a LOI and order for the Bye Aerospace eFlyer 800. Obviously deliveries will depend on when it is certified, which is the biggest challenge facing anyone trying to get an electric aircraft to market. We also have had conversations with Eviation and other manufacturers. I am excited about the innovation in this space, but am realistic about the certification challenges involved and wish all these innovators the very best.
How it works: JetClub is a hybrid, co-ownership programme. You purchase a share in the aircraft and in return get to use your jet, or another jet of the same type in the fleet, for a certain number of days per year.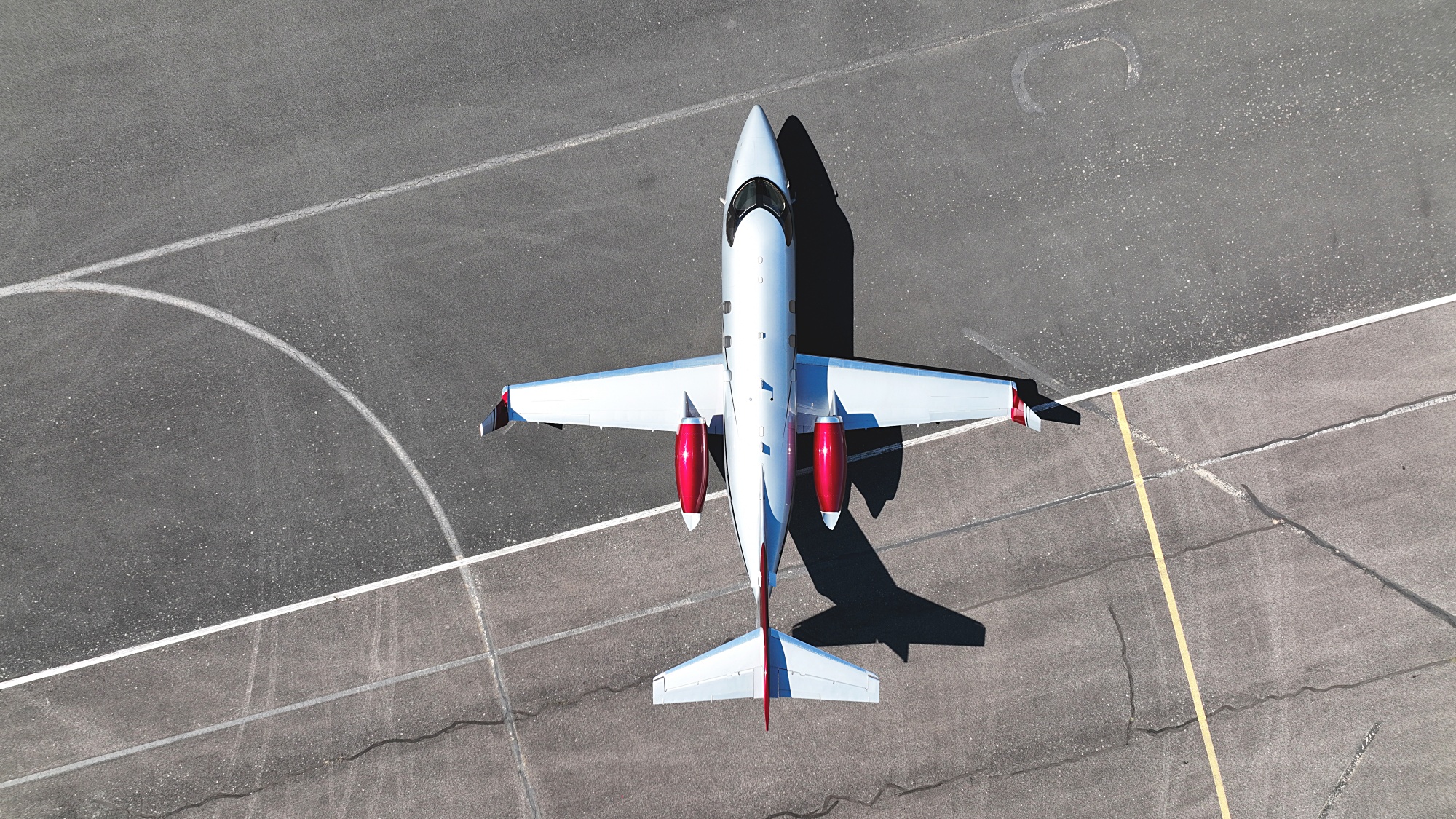 A: The reaction from your members?
VH: Everyone is positive and excited about striving towards a carbon neutral industry. Our industry gets a bad rap, unfairly so, but we are all working towards making progress on the environmental front. Development will be evolutionary because safety is also something we have to think about, at a level beyond any other industries. We will have to see how range and payload work out. In the end we will only operate these aircraft if the performance makes economic sense and the support infrastructure is in place.
A: When do you think eVTOL aircraft will start to be regularly included in charter fleets?
VH: For me, the jury is still out on eVTOL. I think cargo will be the first practical application. There are some exciting and innovative players but it remains to be seen who can get to the finishing line on certification and make the economic sense to operate it in the charter environment.