INTERVIEW: BOMBARDIER CEO, ERIC MARTEL
Altitudes discuss all things Bombardier with President and CEO, Eric Martel.
Welcome, Eric. Please can you tell the Altitudes Global reader about your latest launch – the Challenger 3500. We are extremely proud to add the new Challenger 3500 aircraft to Bombardier's portfolio. This new aircraft is the evolution of Bombardier's hugely successful Challenger 350 business jet. The Challenger 3500 aircraft takes the flight experience to a new level with the largest, most intelligent, beautiful, and comfortable cabin in its class, plus Bombardier's signature smooth ride technology.  The Challenger 3500 aircraft has a redesigned, intelligent and sustainably-minded cabin that inherits some coveted features from Bombardier's industry-leading Global aircraft family. The crown jewel of the Challenger 3500 aircraft cabin is Bombardier's exclusive Nuage seat, the first time a seat of this caliber is available in the super mid-size segment. We are already receiving a lot of interest in this aircraft, including from customers in the Middle East. The Challenger 3500 aircraft is expected to enter service in the second half of 2022.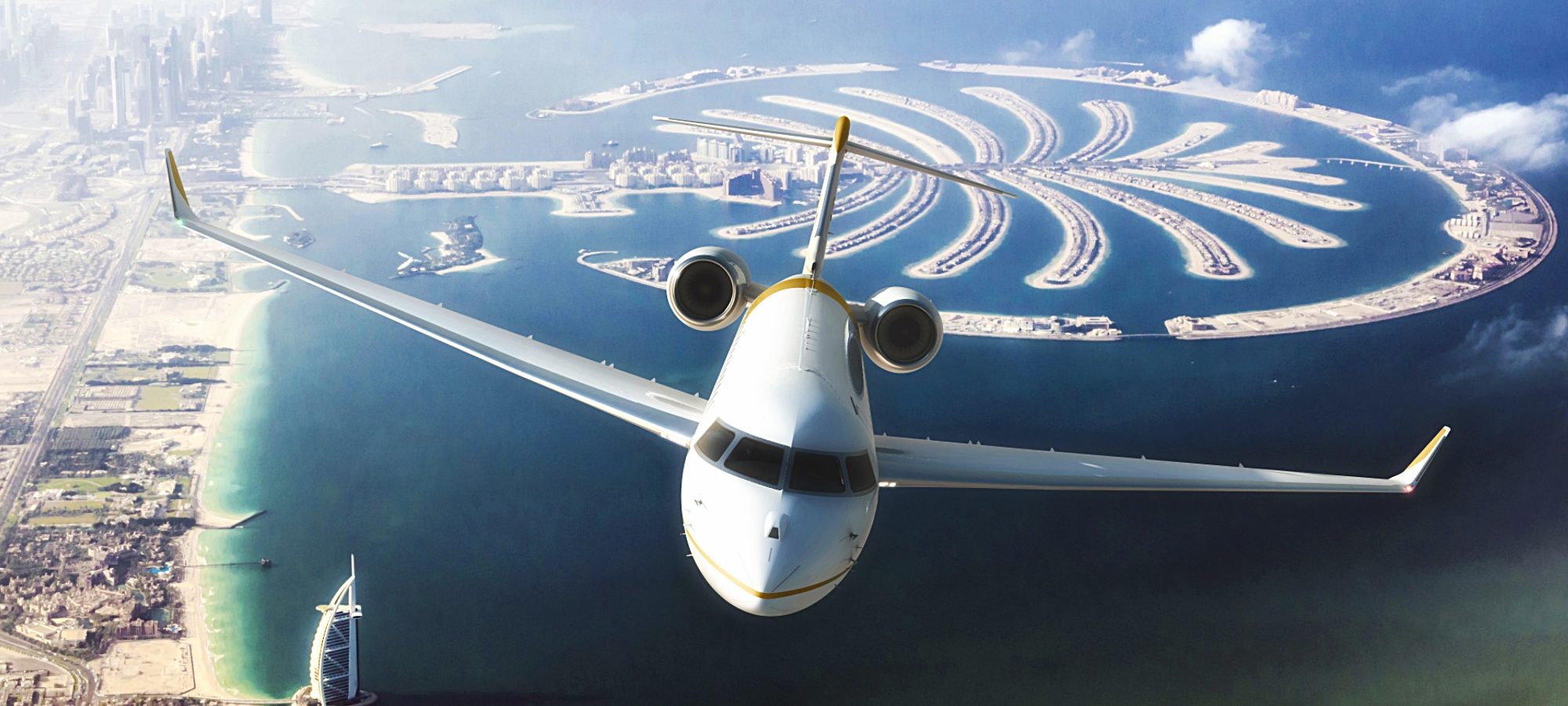 You had a successful Dubai Air show; how has the MENA region contributed to the growth of Bombardier and how do you see the future growth for the region?
We were indeed very happy to be have participated at this year's Dubai Air Show – to be part of the action at this amazing event after everything that has happened with COVID.
Bombardier was extremely proud to have had the industry flagship Global 7500 business jet on-site, which made its first official airshow appearance in the region. We also showcased our proven and successful Challenger 650 aircraft. In addition to our static display, Bombardier had a booth dedicated to our Specialised Aircraft offerings.
Built to perform: Every aspect of a Bombardier is designed to enhance performance, productivity, comfort, and quality of time aboard.
The Middle East region is very important to Bombardier, where we are a market leader with a fleet of nearly 150 aircraft. Our Challenger and Global aircraft have historically been very popular here, and they continue to be the business aircraft of choice as Bombardier refreshes its portfolio and raises the bar for what is possible in business travel.
As in other regions around the world, we are seeing increased interest and demand for business jet travel in the Middle East. This, in turn, translates into demand for fractional services, pre-owned aircraft, as well as new business jets. Bombardier is extremely confident in its updated portfolio of Global and Challenger business jets, which have the performance, range, cabin comfort, and unparalleled flight experience to respond to the needs of our customers in the Middle East.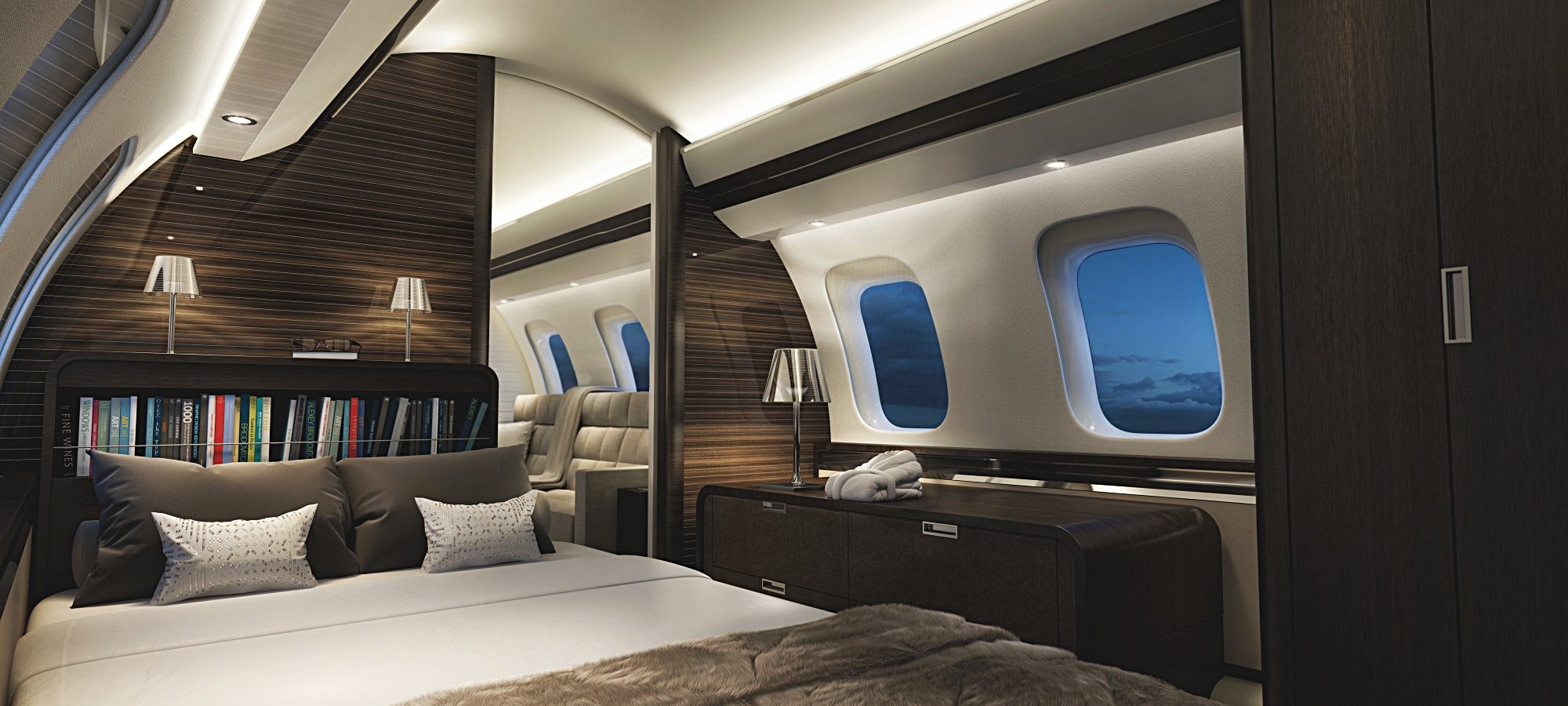 You started at Bombardier in 2002 before leaving in 2015 to join Hydro-Québec. What made you return to Bombardier last March? 
In 2020, I was extremely glad to be returning to Bombardier – but little did I know that my first months as CEO of this company would be during a global pandemic. This unprecedented time had its challenges, of course, but seeing how our company responded to this crisis, how we continued to service aircraft for our customers and the measures we put in place to keep employees and clients safe, made me even more proud to be back at Bombardier.
What are your strategies now that Bombardier is much leaner as a company/ purely a business aviation manufacturer?
Being a leaner company allows us to channel all of our considerable expertise into designing, building and servicing the world's best business jets. As a pure-play business jet company, our goal is to lead the industry: in our performance; in the value, we provide to customers and shareholders and, in the manner in which we operate – which is with the highest commitment to our people and our communities. We have an industry-leading portfolio of Challenger and Global business jets, and we are well-positioned to meet a worldwide and growing demand for business travel.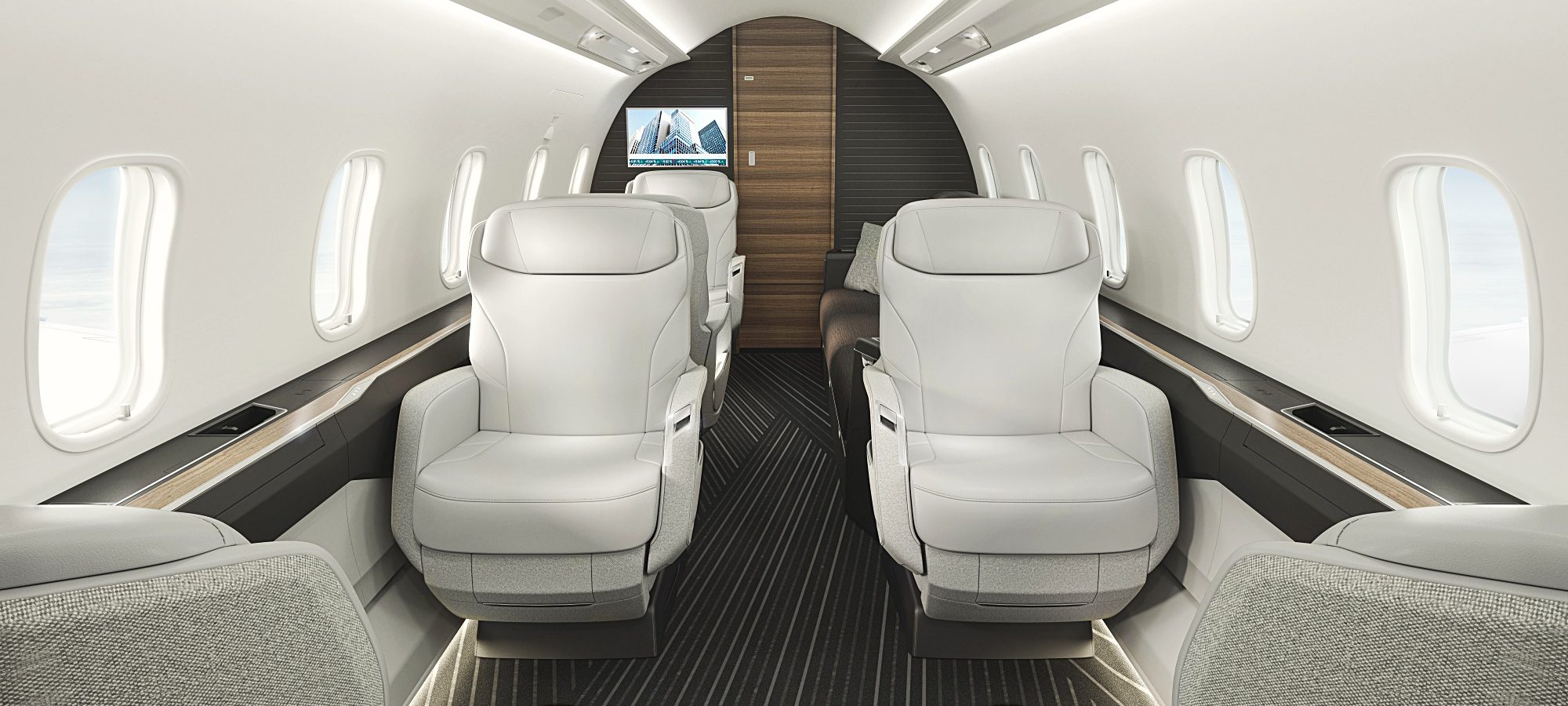 With Bombardier focused on the Challenger and Global series, will it not offer less maneuverability with new announcements from the competition?
Bombardier has made the strategic decision to focus on the Medium and Large aircraft categories – aircraft that are becoming increasingly popular. Our recently updated portfolio of Challenger and Global aircraft are renowned across the industry for their performance, unparalleled cabin experience and signature smooth ride. Our industry flagship Global 7500 aircraft has been exceeding expectations since it entered service, with its four-zone cabin and outstanding range of 7,700 nautical miles. Given this outstanding portfolio of aircraft and our growing customer support network, we are extremely confident about the future.
Elevate your flight experience: The Global 7500 stands alone as the world's largest and longest-range business jet.
Do orders come from individual jet owners, or fleet charter/ fractional ownership providers?
Our customers represent a diverse mix of individual owners, corporate fleet accounts, and fractional operators.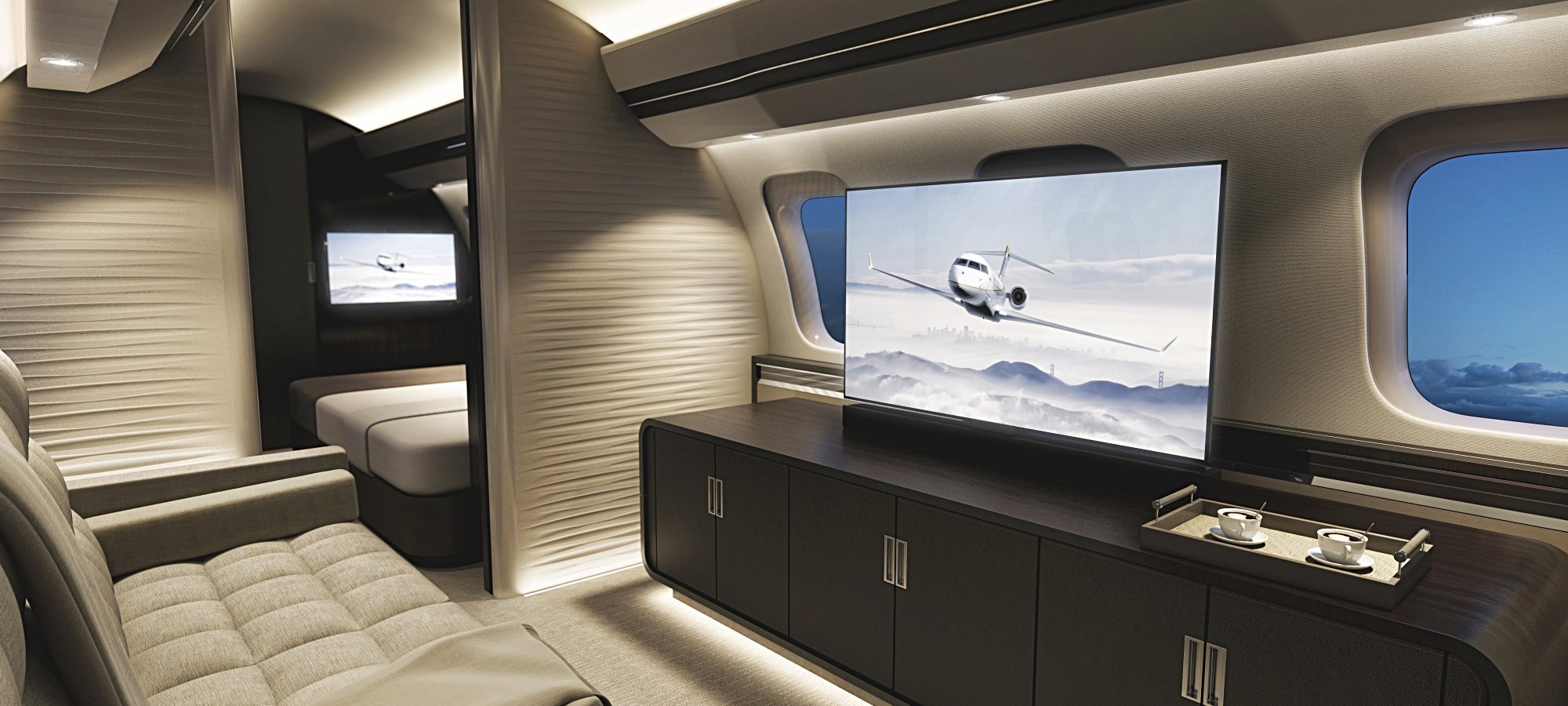 What is the current market size and share for Bombardier within the Global and Challenger segments?
Our Global and Challenger platforms are performing extremely well on the market. Our Challenger 350 business jet, for example, is the best-selling super mid-size aircraft since it entered service in 2014. The evolution of this aircraft, the Challenger 3500 business jet, will offer even more to our customers in this space, notably a cabin experience that is beyond compare. Our Global aircraft are also in market-leading positions as customers look for no-compromise large-cabin aircraft.
You have been focusing on the service and aftermarket sales; how much of the business does this comprise?
The Bombardier aftermarket growth story is truly remarkable and is an important pillar for our company. We have been increasing and diversifying our services for several years now, and we're currently in the final phase of the largest aftermarket footprint expansion in Bombardier's history.  To put this in context, we are adding 50% more space to our worldwide network – expansions and new constructions include Miami, London, Melbourne and Singapore. We are increasing our Mobile Response Teams to reach our customers faster, and we've added important services such as our Certified Pre-owned program and our Smart Link Plus aircraft health monitoring system. All this is part of our philosophy of offering Bombardier customers an exceptional service experience.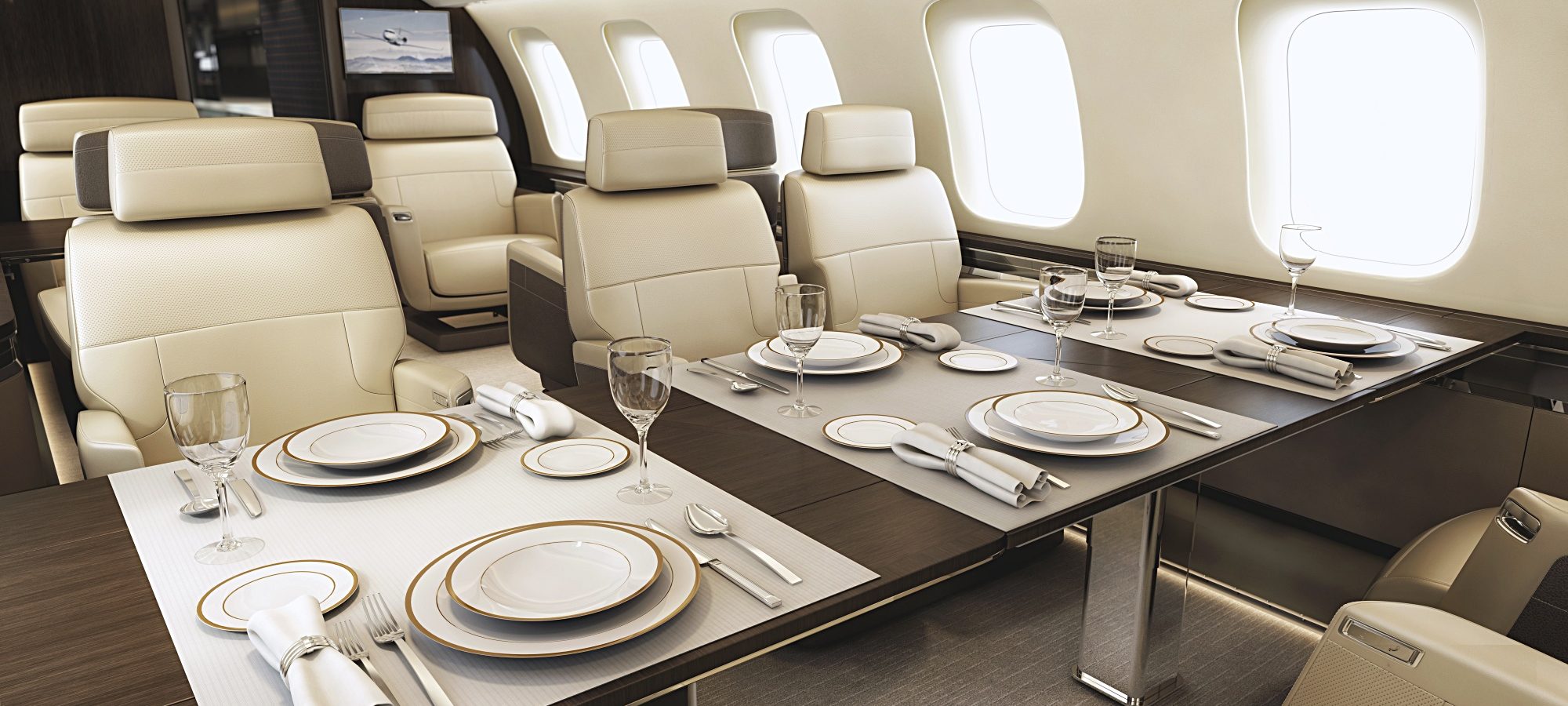 Please tell us more about the Certified pre-owned aircraft programme?
Gladly. Earlier this year, Bombardier launched its Certified Pre-owned aircraft program. At a time when there is a strong demand for pre-owned aircraft, Bombardier is offering customers the benefit of acquiring an aircraft that meets our company's highest quality and safety standards. A Bombardier Certified Pre-owned aircraft provides all types of buyers with the highest quality pre-owned product, equipped with the latest safety and cabin enhancements—while providing the new aircraft delivery experience customers are looking for. As with all new Bombardier business jets, Bombardier Certified Pre-owned aircraft hold the promise of excellence in quality and reliability while demonstrating our commitment to maintaining the overall residual value of all Bombardier aircraft.
For further customer peace of mind, each aircraft is equipped with the latest improvements in reliability through recommended maintenance inspections, service bulletins, systems upgrades and enrollment in Bombardier's Smart Parts program, as required. Comfort is also at the forefront of this premium experience as the aircraft is delivered with a pristine cabin benefiting from the utmost care of services that range from a complimentary deep cleaning and sanitisation to a fully refurbished interior.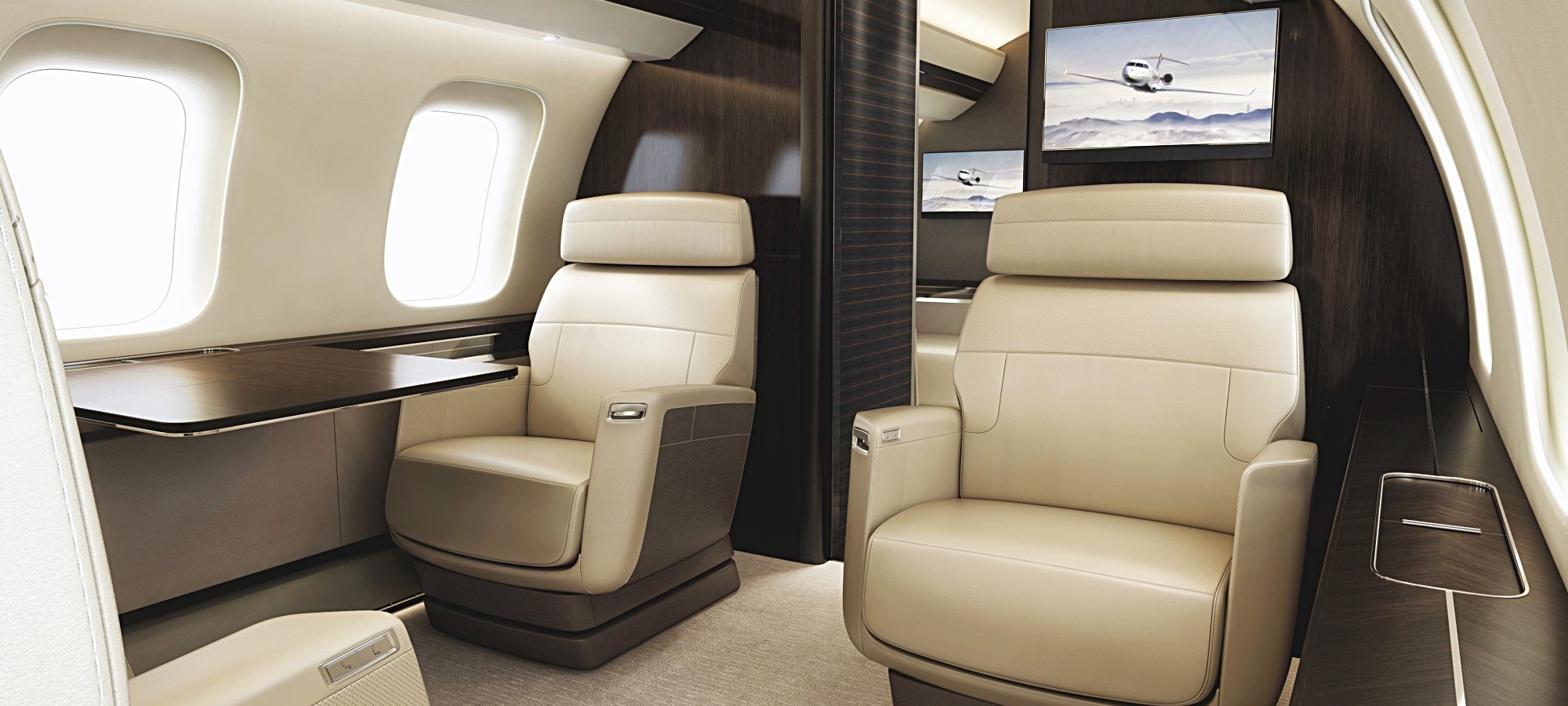 Long-range living: Within the Global 7500's luxurious interior are four true living spaces, a full-size kitchen, and a dedicated crew suite.
Upon delivery, customers have the guarantee that Bombardier as the OEM will stand by its products, providing support at the onset of operations and beyond.
Customers can count on an exclusive manufacturer warranty, which extends to operational support during the first year, just like with new Bombardier aircraft. Those in search of the best quality in pre-owned aircraft can fly confidently knowing that Bombardier's leading families of Learjet, Challenger and Global aircraft are backed by the strength and reach of Bombardier's customer services offered across its worldwide and award-winning support network.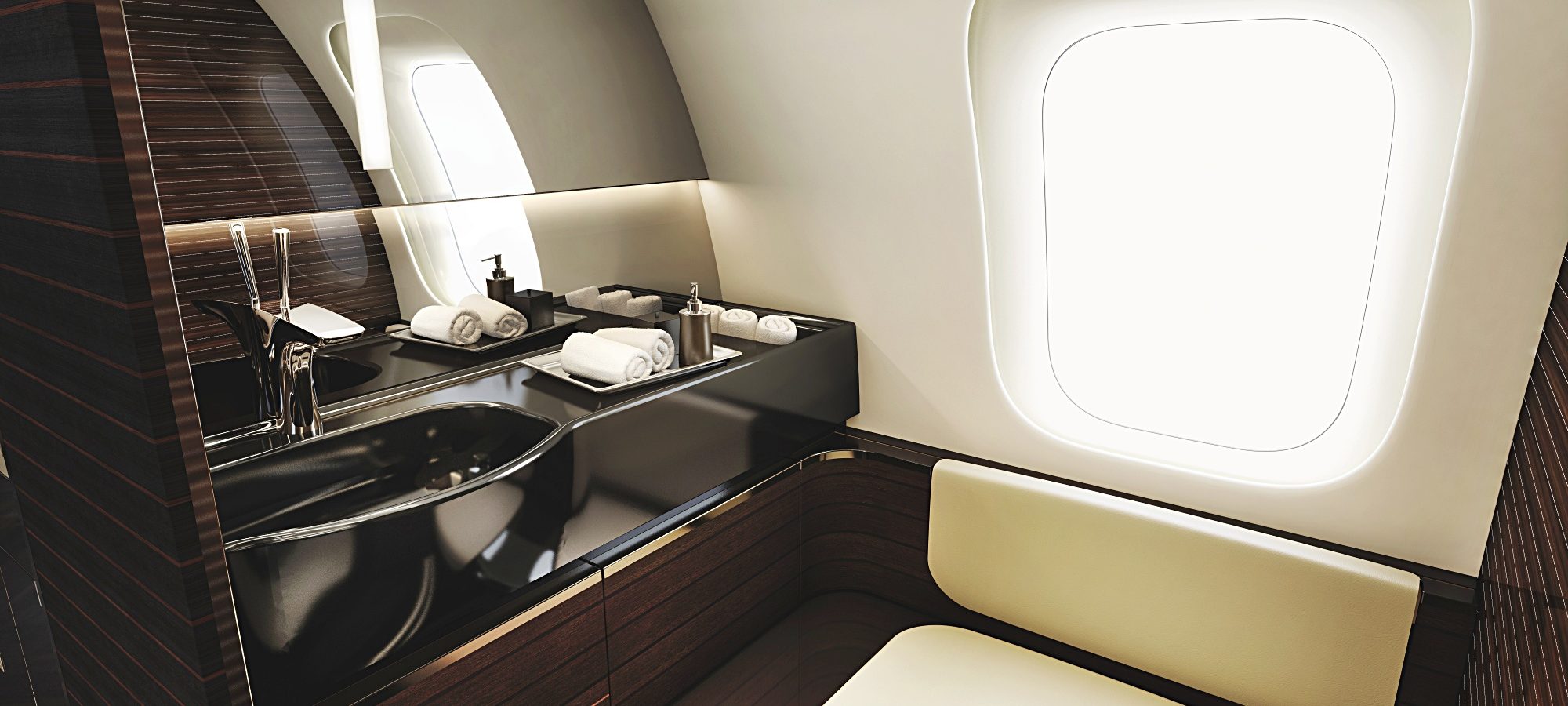 How is Bombardier meeting environmental commitments?
Sustainability is important to us as a company, to our employees, to the communities where we build and service our business jets, and of course, to our customers and operators. Bombardier is at the forefront of several industry initiatives to reduce our environmental impact, notably by being a proponent for the widespread adoption and availability of Sustainable Aviation Fuel.
We are a business aviation pioneer in Environmental Product Declarations, which are an open book on the environmental footprint of an aircraft throughout its life cycle. The flagship Global 7500 aircraft was the first business jet to obtain such a declaration, and we're committed to providing them for all our new aircraft going forward – including the recently launched Challenger 3500 aircraft. Bombardier is the only business jet manufacturer to have taken this approach.
Bombardier invests a great deal of its R&D spending on technologies that will reduce carbon emissions. Our company was also part of a business aviation commitment pledge made at NBAA-BACE in October 2021 to achieve net-zero CO2 emissions by 2050.
I'm extremely proud to be the leader of a company that makes sustainability a priority.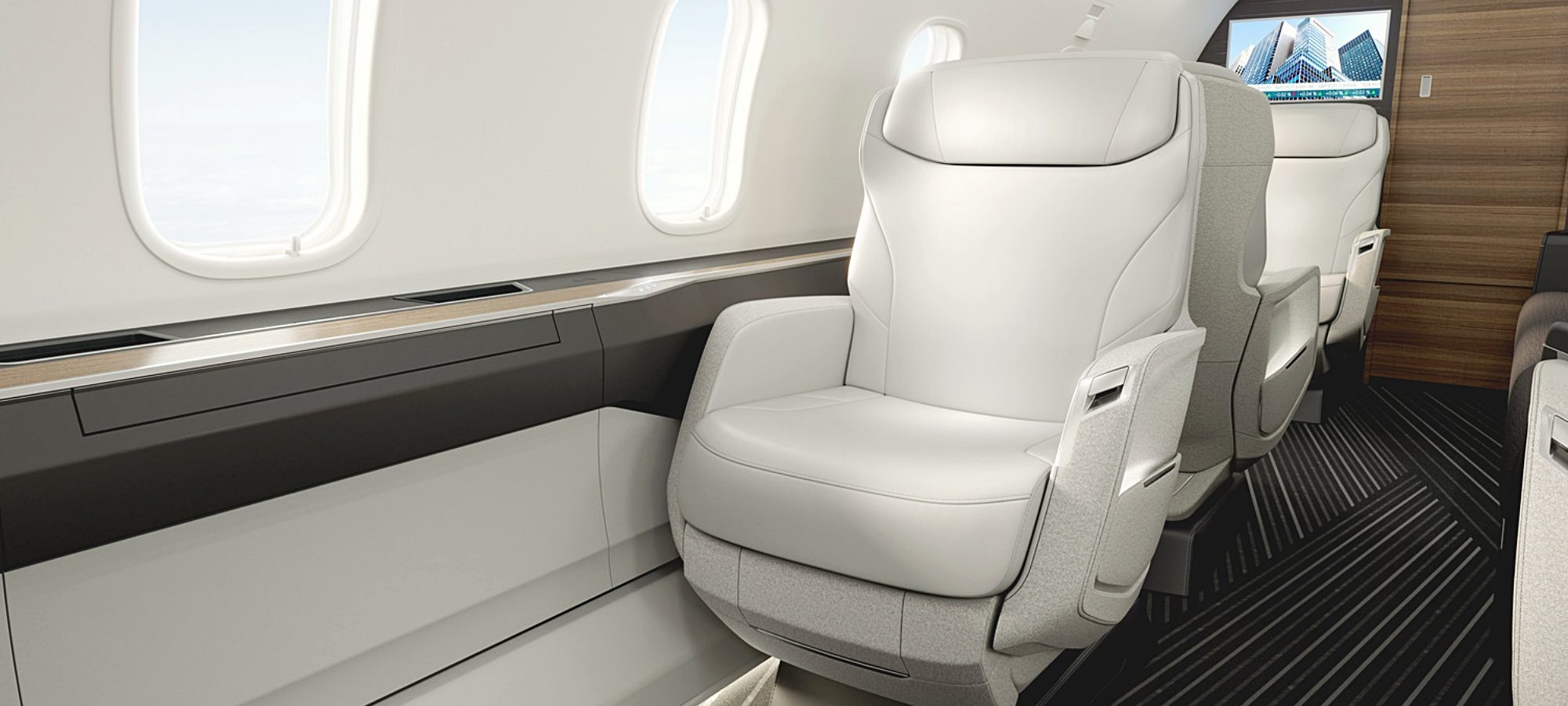 Do you see the business aviation industry-transforming with new technology and alternatives?
Absolutely – innovation is at the heart of what we do. Bombardier is known for pioneering new technologies to elevate the passenger experience, increase aircraft efficiency and map out the future of business jet travel. We continue to work relentlessly to build the future of our industry.
You have been at the helms of Global and Challenger platforms previously, any plans to launch a clean-sheet aircraft?
Bombardier is, of course, always planning for the future. We have nothing to announce at this time, but I can tell you that Bombardier will continue to be a leader in innovation.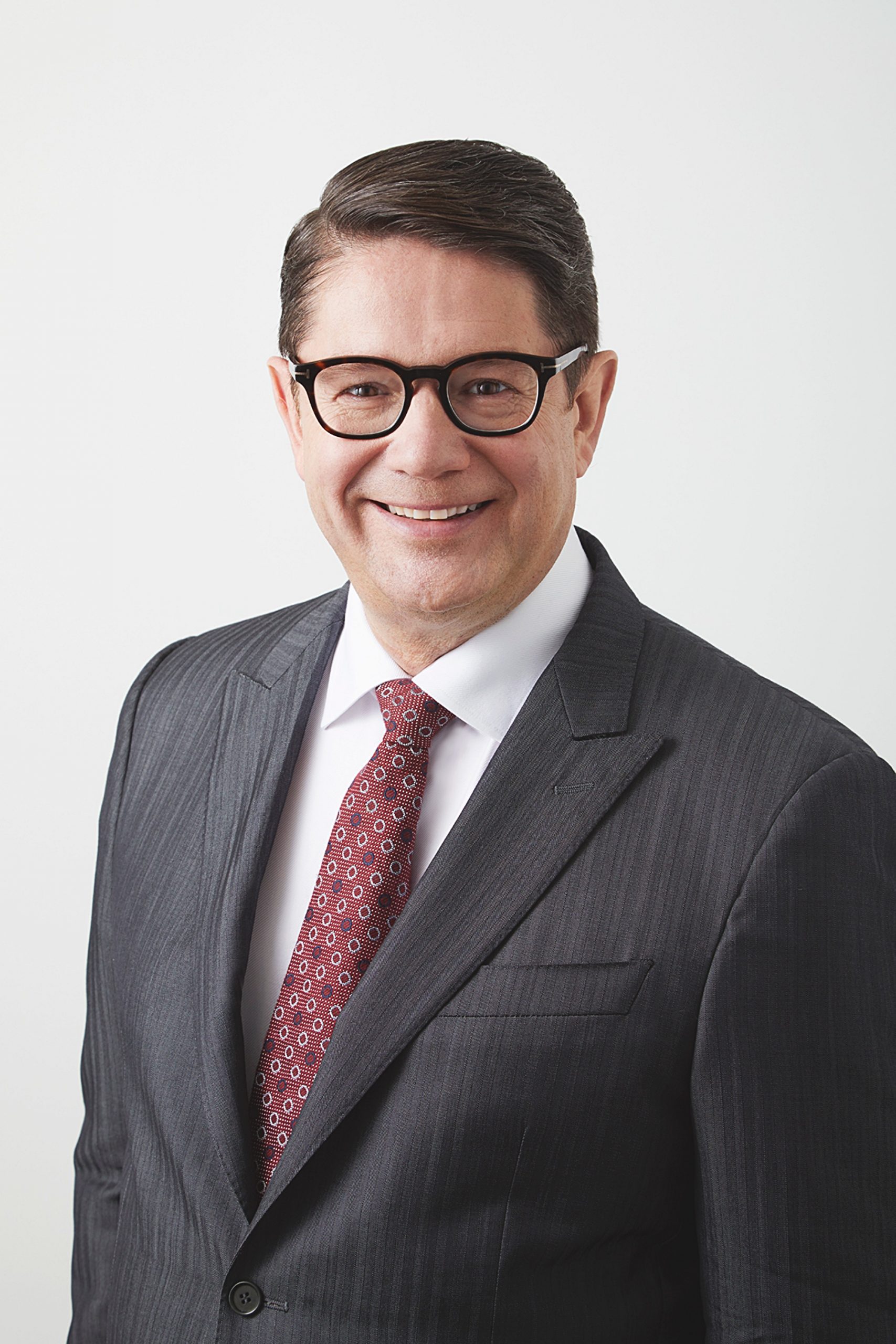 With over 50 Global 7500 delivered, how many more are in the order books?
The Global 7500 aircraft, the industry flagship, is in fact nearing 100 deliveries as customers around the world recognise that it offers the ultimate business jet experience. While we don't disclose the number of orders we have per aircraft, I can confirm that we have a strong backlog of orders for this industry-redefining business jet and that interest is extremely strong. That interest was on display at the Dubai Air Show, as we presented the aircraft in the Middle East region, for the first time.