JetCrew: Flexible flying facilitator
Jet Crew is a connecting hub for private jet operators and crew members to post, search and bid for crew jobs.
According to Belinda Bekker, Head of Recruitment at Jet Crew, the online facilitator hub linking operators and crew members, the new platform brings to the industry a level of transparency that has never been seen in private aviation recruiting. This is an international service that directly connects crews and operators, guarantees payments, and allows operators to leverage the competitive environment of app-based technology to control crew costs and manage last-minute staffing needs.
Bekker explains: "JetCrew is an online hub connecting flight crews and operators anywhere in the world. Our innovative platform allows users to access crew profiles and job postings easily. JetCrew's rankings and reviews give our users confidence in the contractor or crew member they select."
The platform was designed both to help fill last minute operator staffing needs and to establish long-term placements. When an aircraft owner posts a job, crews with matching ratings are immediately notified and can apply for the job. From the other side of the equation, operators can search crew profiles and solicit their preferred likely candidates.
"For crew members," says Bekker, "JetCrew is an excellent place to advertise, view jobs, bid for them, and build their reputations. We hold the payment for their services in a JetCrew escrow account, so crews can have confidence that they will be compensated for their time."
The platform works to solve many of today's recruitment challenges in the business aviation industry by building in flexibility and control, benefitting both the operators and the crew members.
Bekker says: "JetCrew puts users back in control of their time, earnings, and availability by giving them live access to continuously updated contractor and jobs lists.
"Recruitment agencies use databases from which they select crews they think are appropriate. These recruiters also dictate the contracting fees with no input from either the owner or the crew, limiting flexibility. JetCrew's bidding process allows operators to leverage the law of supply and demand; aircraft owners can view a plethora of crew options and save money in JetCrew's competitive bidding environment."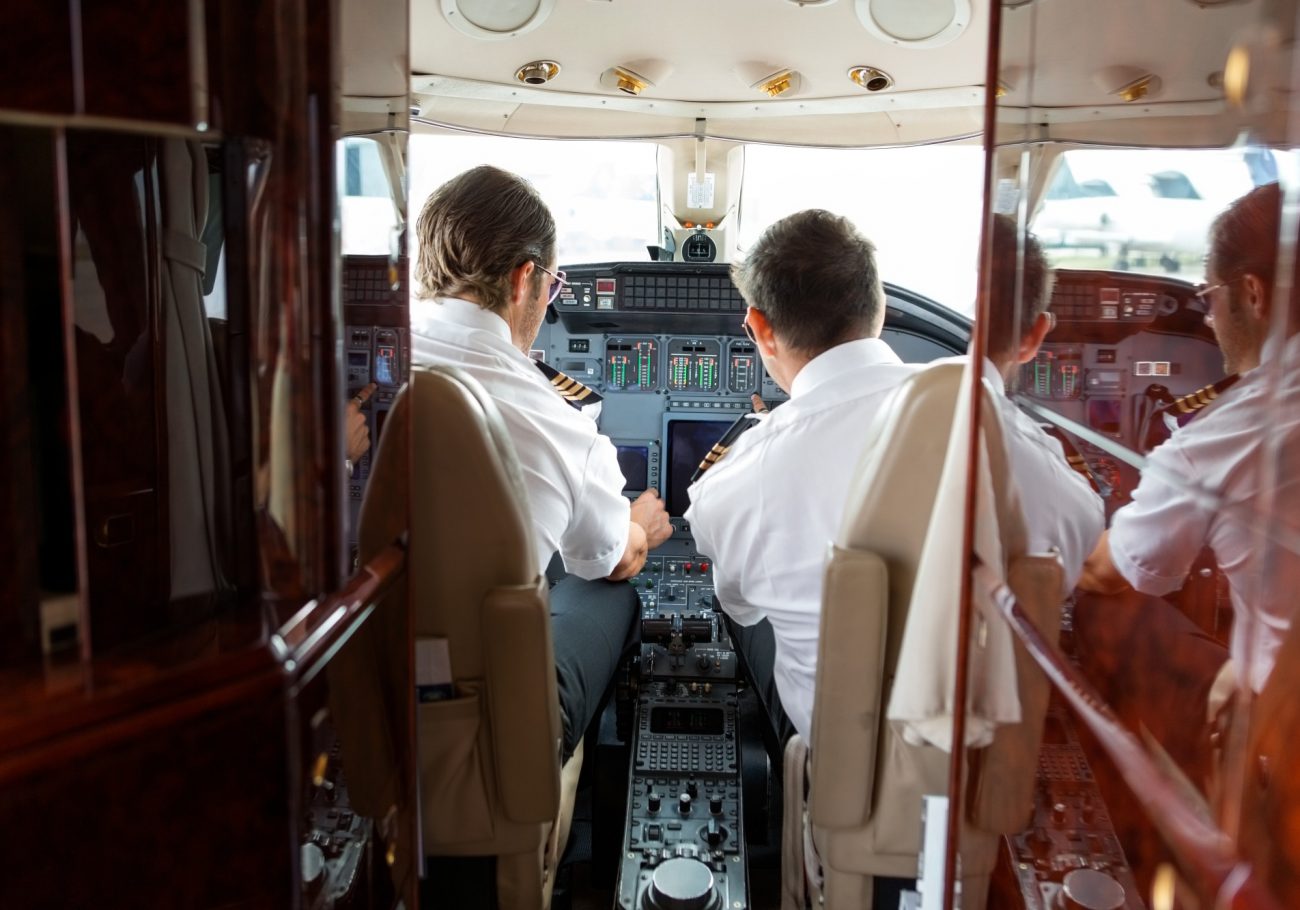 This is just part of what makes it different from the traditional recruitment agencies, as Bekker explains: "Operators can view a wide range of crew profiles, not just three or four CVs from a recruitment agency. Crews anywhere can register and complete their personal and professional profiles through Jetcrew's Android or iOS app. Then they can receive job notifications, communicate with operators, and bid through the app.
"Operators can search crew listings through tailored filters and view crew availability and location in real time. Aircraft owners can use the app to post jobs, solicit bids, and connect with crew members directly. To ensure transparency and professionalism, the history and reviews of crews and operators are visible to everyone.
"To protect the confidentiality of the information submitted by individuals and companies, and to ensure that all of our listings are legitimate, operators are subject to a brief validation and confirmation process with Jetcrew's staff."
The platform also offers a new level of financial security for contract crew, by ensuring the payment transfers are made promptly. Bekker explains: "JetCrew acts as an escrow agent. Crews are assured of payment because the operators pay us in advance. Once the mission is completed and confirmed by the operator, JetCrew releases the funds to the crew."
So how does the JetCrew model work, who is paying for the administration of the site and its facilities?
"It is free for crew and operators to register and explore profiles and job opportunities," says Bekker. "There is also no charge for crews to apply for posted jobs. Operators are charged a 12% fee for short-term contract work and 10% of the total salary for permanent placements, which equates to approximately a one month salary fee."
Although the company only launched the website in 2016 and the app last year, it has proven to be highly popular with both crew and operators and has garnered a swathe of high profile clients including CAE, Jet Aviation, Aviation Horizons, Gulf Wings, Jetex , JetHQ, Swan Aviation and BookaJet as well as a growing number of specialist crew.
Bekker is delighted. She says: "JetCrew is growing fast; we have 65 operators and 700 crew members currently listed. We have completed our soft launch and have begun serious marketing."
The company hopes the marketing campaign will enable them to expand the scale of the operation globally, gaining new regional markets. Bekker is expectant: "Currently, most of JetCrew's clients are in the Middle East, Africa, and Europe. We plan on expanding into the US and Asia. We have just completed our soft launch phase, and now we are increasing our marketing presence. Look for JetCrew at an upcoming airshow near you!"
How can the operators and crew register on JetCrew?
Go to http://www.jetcrew.co on your browser
iOS users can download the JetCrew app from the App Store
Android users can download the JetCrew app from Google Play