Titan of the aviation industry
Words by Jill Stockbridge
Captain Sakeer C Sheik has not had a day off since Titan Aviation launched into India in 2009, but he is not complaining. He is delighted to be in an industry he is passionate about, and leading a company that continues to reflect his personal values, despite rapid international expansion.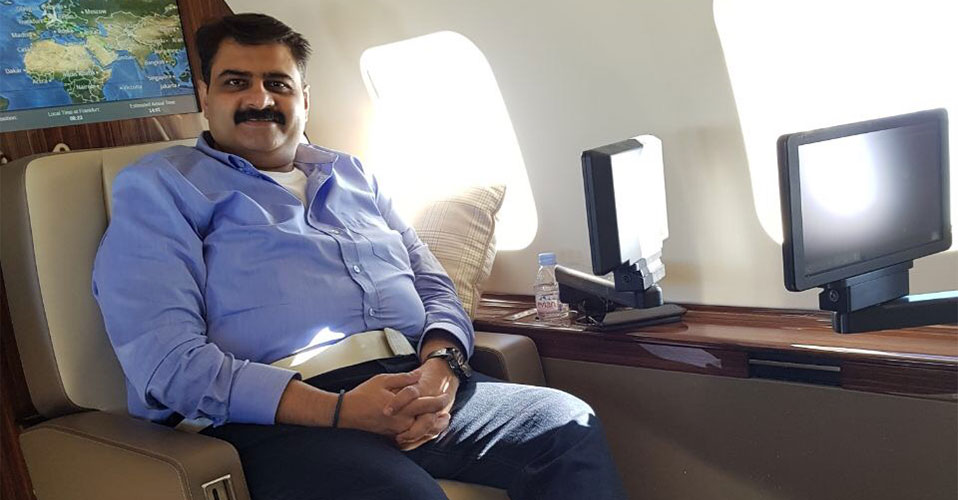 How did you come to establish Titan Aviation, what is your background? I have loved aviation all my life. I set up my own flight school in the south of India when I was 21, and that is really where my business career began. Having completed my CPL, instead of becoming an airline pilot, I persuaded my family to invest in a private flight school. That was in the mid-1990s, and we operated for about six years. It was only the second private flight academy in the whole country, which created a challenge, as the rules were not framed for private academies. We still had to operate under rules formed for the government flight schools.
By 2000, the business was not doing so well. A few airlines had shut down in the country, so there was an excess supply of qualified and experienced pilots, with both jet and turbine time. So, I sold the company and moved to the US, where I took my MBA in Aviation at Embry-Riddle Aeronautical University.
That is where the change came, from general aviation to corporate aviation. I graduated in 2002 and moved into the private aviation business. I moved to the Middle East and was involved in setting up Bexair in Bahrain. I was with them for two years, as a marketing head. The company grew very well and was successful, but I always had this entrepreneurial sense about me. At 21 I was my own boss, after that you can never really feel comfortable working under someone else's directives.
So, in 2004 we set up Titan Aviation in Dubai, and in 2009 Titan India was born.
What was the business's unique selling point when you launched? We started with pilot placement, which is still one of our niche businesses. In those days, no one else was doing it, so we had almost all the airlines in the region as our clients, including Asia.
At one stage we were working for 48 airlines. We have now placed more than 1,200 pilots worldwide – all senior staff, captains, examiners and instructors.
That was our core business for at least three years. Then we moved onto aircraft sales and the sales business put us into the management business. It is not that we planned to be an aircraft management company, but our clients pushed us into it. We had built a trust with them through the sales process and they wanted us to continue to work with them.
If you look at how we have grown, it was always referral business. We did some good work with the client and he referred us to another client. That is something that we have earned. We are growing now, but we still have the founding principle of this company, which has been to provide a purely value and quality-based service. People talk a lot about ethics, but for us it is something that we have always practised.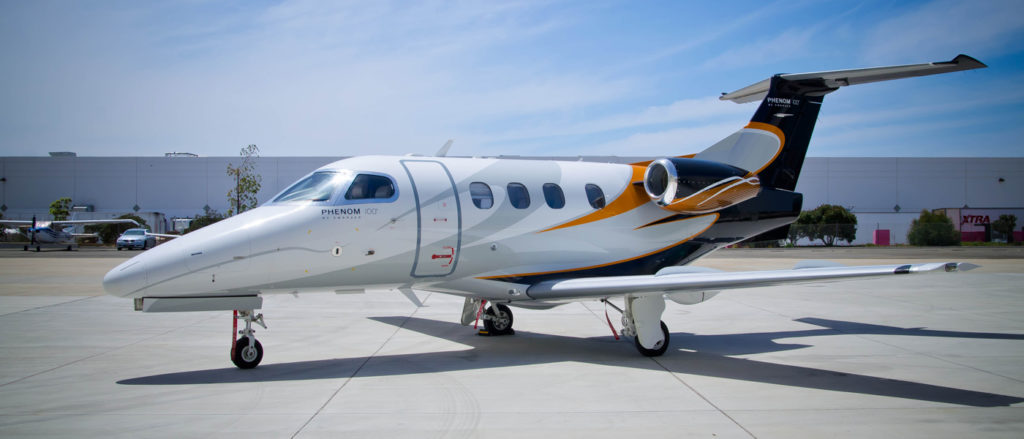 Historically, in aviation management that transparency has not always been there. Clients are not always sure what they are paying for, and where the commissions are being applied. We have a mechanism where any bill that comes to us for the owner's aircraft, gets transferred to the owner's office, so they get to see it. Being an aircraft owner at an early age  I understand the feeling of an owner.  I owned three aircraft. They were not large jets, but whether a Cessna or a Gulfstream, it is an aircraft. This really helped me to connect with the aircraft owners. So when I go and sit across from a billionaire, or a potential client, and we talk business and the business of owning and operating an aircraft, I understand his pain, because I have gone through that pain. Although in a much smaller way! If he is worried about a million, I worried about 100,000. There is a difference, but money is money. And I can give solutions for that pain.
Are your clients passionate about aviation, or is it a means to an end? There are two types of owner that we work with. Sixty per cent of our owners are purely business oriented. The aircraft is a business tool and they are happy with it. We go to the market with the tagline that 'time is money' and for 60% of our clients, that holds true.
How did you manage the successful expansion into India, which is renowned as a difficult market? There are two aspects to it. The first is my understanding of the regulations. Thanks to my flight school days, I had hands-on experience as executive director of the company, responsible for the entire regulatory aspect. This gave me a clear understanding of the regulations.
I go and explain to our clients about the requirements. What the limitations are; what we are able to offer; how much we can push the envelope. My understanding helped us to explain to the client exactly what we can achieve with the jet and what we can do as a service provider, so they are not disappointed.
The second aspect is that we have never told any of our clients that they would make money on their investment. Always our statement is that we will try and minimise their loss.
"I have been blessed in that I have never had to fly for others. I have always had my own aircraft to fly "
Do your management clients aim to make money through charter? The charter is a bi-product of ownership. At least 80-95% of the Indian owners do not want their aircraft chartered. However, in India people put their aircraft under a charter licence for legal reasons. If you import a private category aircraft into India, you pay about 20% import duty. Whereas under a commercial licence you pay only about 4% tax. So, even with just one aircraft you want to buy it under charter licence to save the 16%. It is a large amount of money if you are buying US$30-40 million aircraft.
So, you see a lot of charter companies in India. It is not because of the charter market demand, it is because of this tax saving. However, once they have the aircraft they need to show the authorities that they do some charter.
We have developed a business model in India that works for both the owners and the charter clients. We sell a block contract for a single aircraft, which works like a jet card, but without the card. The client commits to 30 hours per month. He has a dedicated aircraft and gets the feeling that it is his jet. He has the same crew every time, and we know his preferences in food and drink.
We don't look for ad hoc charter. Ad hoc is pain, stress and there is no loyalty. Today we are in a position to choose the clients we work with. We would never accept cash customers, especially those who are willing to pay extra. We do not want that sort of business, and we are able to say no. Right now, we have a Falcon 2000, Gulfstream 650, Legacy 650 and a Lineage 1000 under this arrangement. The owner only deals with Titan and Titan only deals with one customer. It is clear, straightforward and has really caught on.
Where is the biggest part of your business now? India has been the strongest business, but Dubai is catching up. We have seen recent growth in the UAE as the market has corrected itself, which is good for the long-term prospects. Those who were using a Global to go from Abu Dhabi to Bahrain are now going on a Challenger. Those who were flying a Challenger to go from Abu Dhabi to Bahrain are now using a Hawker.
The Global usage for a 30-minute flight is superfluous. That is the hype this market is famous for. We are very happy that this has corrected, because in any established, mature economy, this is how business people think. That is why we are investing in a Challenger and a Hawker 900 for the future. We should have them on line first quarter 2018.
What are your other plans for the future? We are working on our San Marino AOC. We expect that to be granted in 2018. It will support our European expansion plans, as we are looking at Spain, Germany, France and Italy.
Europe is happening because we have our sales representatives based in these areas, and we feel that there is a niche market, which we can enter with a San Marino AOC. San Marino Authority offers flexibility but are identical to EASA standards. When you operate under EASA in many European countries you have a lot of restrictions. San Marino makes it easy in many ways, but it is very credible in Europe as they still operate very strictly and safely. They give oversight like EASA, but flexibility like a private registry.
And it is a neutral country, with a relationship with the EU. We have found some owners who want to move their aircraft to a neutral country, as there are no restrictions on travelling. You can also go to the US on the T7 registry.
We are also looking at Saudi, which is the largest charter market in the region, but which also had a large grey market. GACA has really clamped down on that and it has made a huge difference. We are aware some operators are working with GACA to operate in Saudi, so we are watching what they do, working within the very strict cabotage rules. I have a representative office in Riyadh and when the time is right we will push into the market.
We now have nine offices, with the latest ones being in Abu Dhabi and Orlando.
We are also pushing into the US market. There are 45,000 private aircraft in the US. I only need 0.001% of that business. And we are already going in with about five aircraft. Under my part 135 certificate we have a Gulfstream G5, Hawker 800, a Citation, a Learjet and a Piaggio Avanti. We think that is already a good platform to build on, because you have light jet, a turboprop, a mid-sized jet and a long-range jet. You cover the entire market range, with capability to Europe, the continental US and the islands.
How do you manage to be hands on in different countries? My problem is that I do not spend enough time with my family and I am making a conscious effort to change that in the new year. I am considering moving my family to the US when my daughter starts college there next summer. This will help me to be there as the business develops. Europe is close enough to Dubai to be run from the UAE, but the US is too far away. I would like to have my business vision transferred into that company, so that the people there understand how Titan is run. We are still in the early stages of planning and will take a decision soon on this.
It is exciting, but when you travel around the world with three phones, it is not easy.
"I am one of the lucky ones, in that I am able to run a business that is also my passion. For me it is never work. "
It has been something that I really enjoy and I am very passionate about what I am doing. It is not the money that drives me as an individual, it is what I am able to achieve on a  daily basis.
For me it is never work. Since 2009, when I set up India, I haven't had a day off.
It has been a seven-day working week, but it is fine, I love it.