Gateway to the French Riviera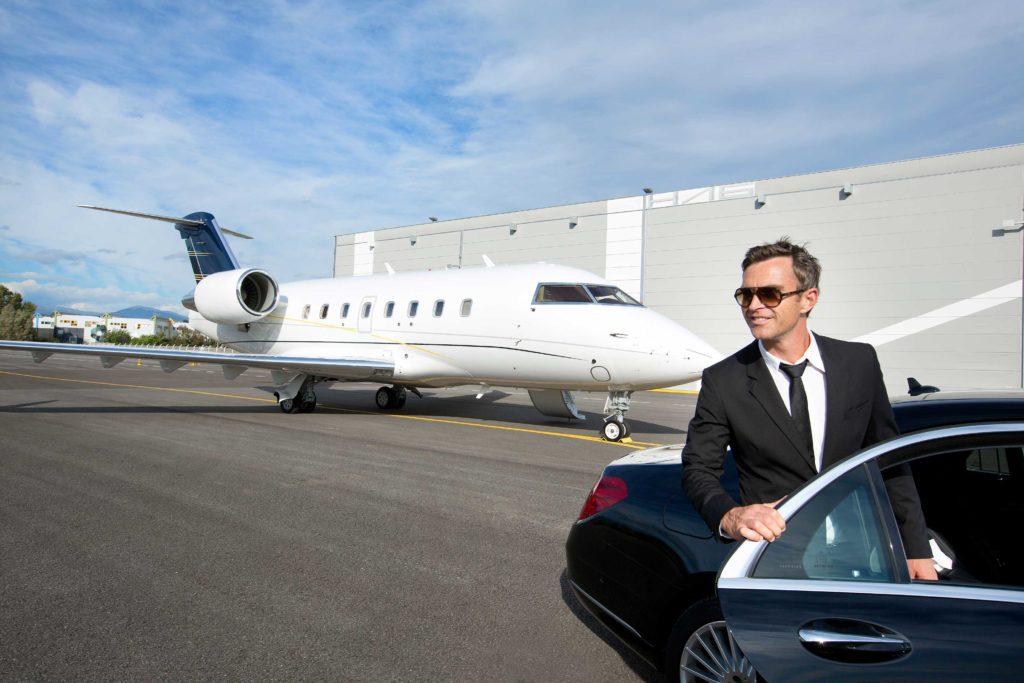 A pioneer in business aviation services, servicing VIP customers began in Cannes, as early as 1950. Aware of a lack of synergy in Europe, as operators kept worrying about the difficulties in dealing with multiple FBOs, Group Chairman Dominique Thillaud and Michel Tohane, Director Business Aviation, decided to investigate new opportunities. Both men were convinced that the European market expected a stronger FBO consolidation. Their idea was rather simple. What was needed were more harmony and clear operational synergies as well as cost optimisation in order to facilitate operations and provide top range level of services to VVIP passengers.
It all started with the acquisition of St Tropez Airport in 2013 and the creation of Sky Valet, the group's FBO brand. Over the following four years, Unijet Handling at Paris Le Bourget, Gestair FBOs in Spain and JetBase in Portugal were added. Sky Valet thus grew its network from just one to 22 FBOs located in three countries. "The logic was obvious," says Jérôme Ferasin, Business Aviation Chief Commercial Officer. "Create a harmonised network which would interconnect iconic business aviation destinations". The plan proved to be successful. Today, connections between the brand's FBOs are some of the most popular, and keep growing.
The Sky Valet harmonisation focused on two main areas: commercial and operations. In terms of marketing, a single price policy and harmonised contractual conditions now allow Sky Valet teams to provide one single agreement across 22 FBOs, guaranteeing transparent and competitive commercial conditions for several years.
In 2018, Cannes-Mandelieu was the first FBO worldwide to be awarded IS-BAH stage 2 certification, while Lisbon became the first in Portugal to be awarded IS-BAH stage 1 certification. Additionally, all different locations were rebranded under the Sky Valet brand.
As much as branding might be important, local identity must be preserved. Clients flying to Paris mainly for business purposes might not be expecting the same ambiance than customers flying to Ibiza or Palma for leisure, although they do expect the same level of services.
Sky Valet recently won the FBO licence tenders for Madrid and Barcelona. Harmonisation is the plan for both operations yet keeping each location's own identity. The benefits are obvious.
"Let's take the example of an aircraft flying a typical summer season route, from Cannes to Paris to Ibiza and finally Faro," suggests Ferasin.
"Five years ago, an operator would have made four handling requests to four suppliers, wasting time interfacing with different organisations, facing disparate sales/invoicing/operational processes and complex operations. In 2018, the same operator went through a seamless unique process, thanks to a single point of contact, a single agreement, and harmonised operations."
Investigating new expansion opportunities and opening new territories is next. Sky Valet's DNA: interconnecting iconic destinations has to be preserved. The next step was to keep growing through the creation of Sky Valet Connect.
Members FBOs enjoy the benefits of being a Sky Valet Connect location while maintaining their ownership, branding and operations. They also get the benefits of the sales and marketing strategy developed by Sky Valet, generating better visibility and direct contacts.
Sky Valet has already put down roots in three countries.
The first is Italy, where it is present at Cuneo International Airport, near Turin (Piedmont), a natural extension of the network's Mediterranean locations.
The second is Bulgaria, as Sky Valet continues its expansion towards Eastern Europe, with three destinations operated by Omega Aviation: Sofia, the capital city, Burgas, the country's largest port and trendy Black Sea resort; and Gorna Oryahovitsa, the only privately owned international airport in Bulgaria. Most recently, Avignon-Provence Airport joined the network.
These partnerships mark the beginning of an ambitious development programme for 'Sky Valet Connect', which is expected to include several more destinations across Europe in the coming months.