RWANDA'S ONE & ONLY GORILLA'S NEST: JUNGLE CHIC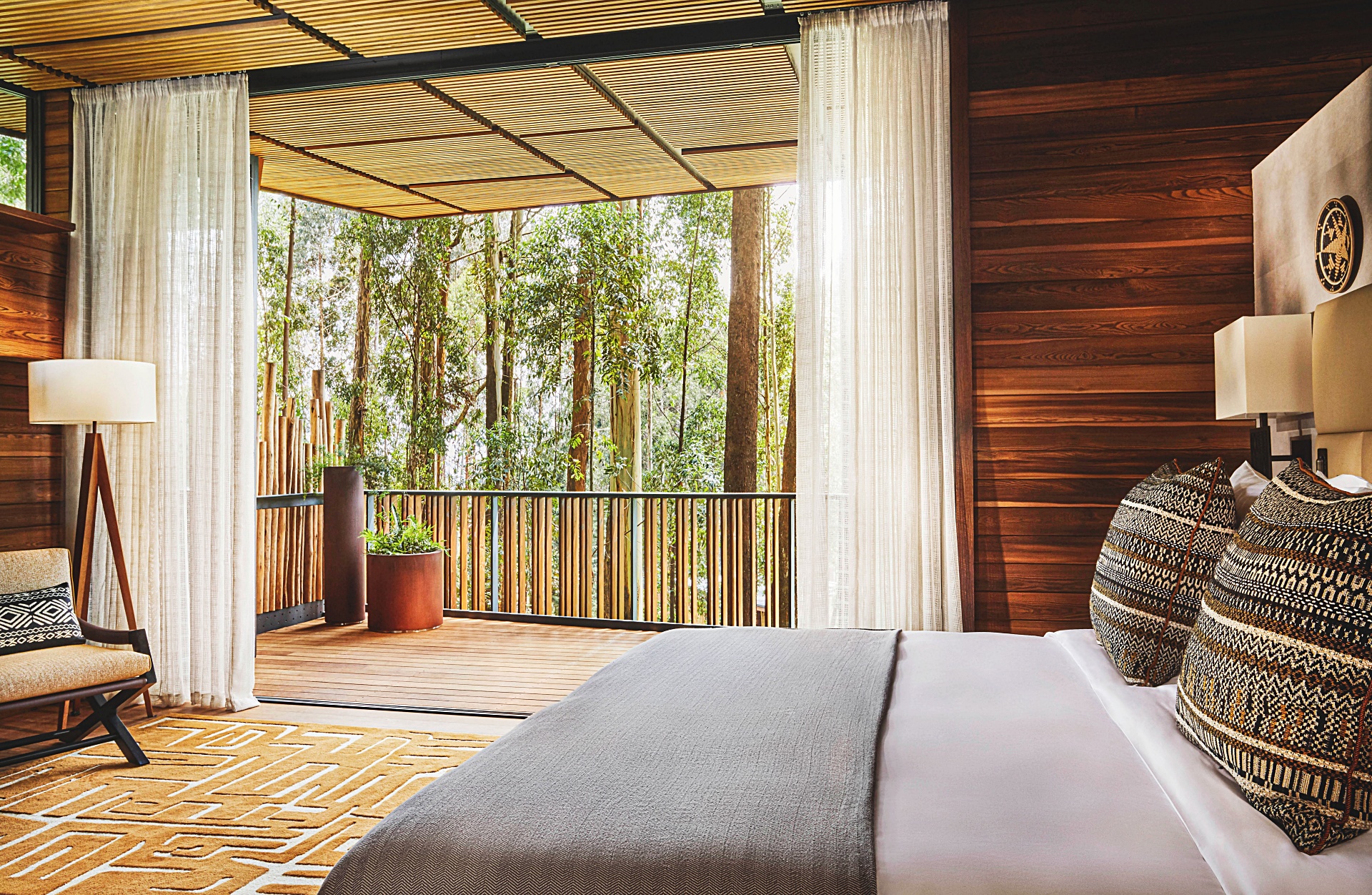 Private decks, in-room fireplaces and outdoor bathtubs make the rooms at Rwanda's One & Only Gorilla's Nest pretty hard to leave.
But when you have mountain gorillas roaming around nearby waiting to meet you, perhaps you'll be able to drag yourself away from your 'jungle chic' enclave. Set in the foothills of the Virunga volcano range, this one-of-a-kind African resort offers gorilla and monkey treks, nature walks, trail running, yoga and rose gardens. Stays in romantic rooms on stilts start at AED 8,400 per night.