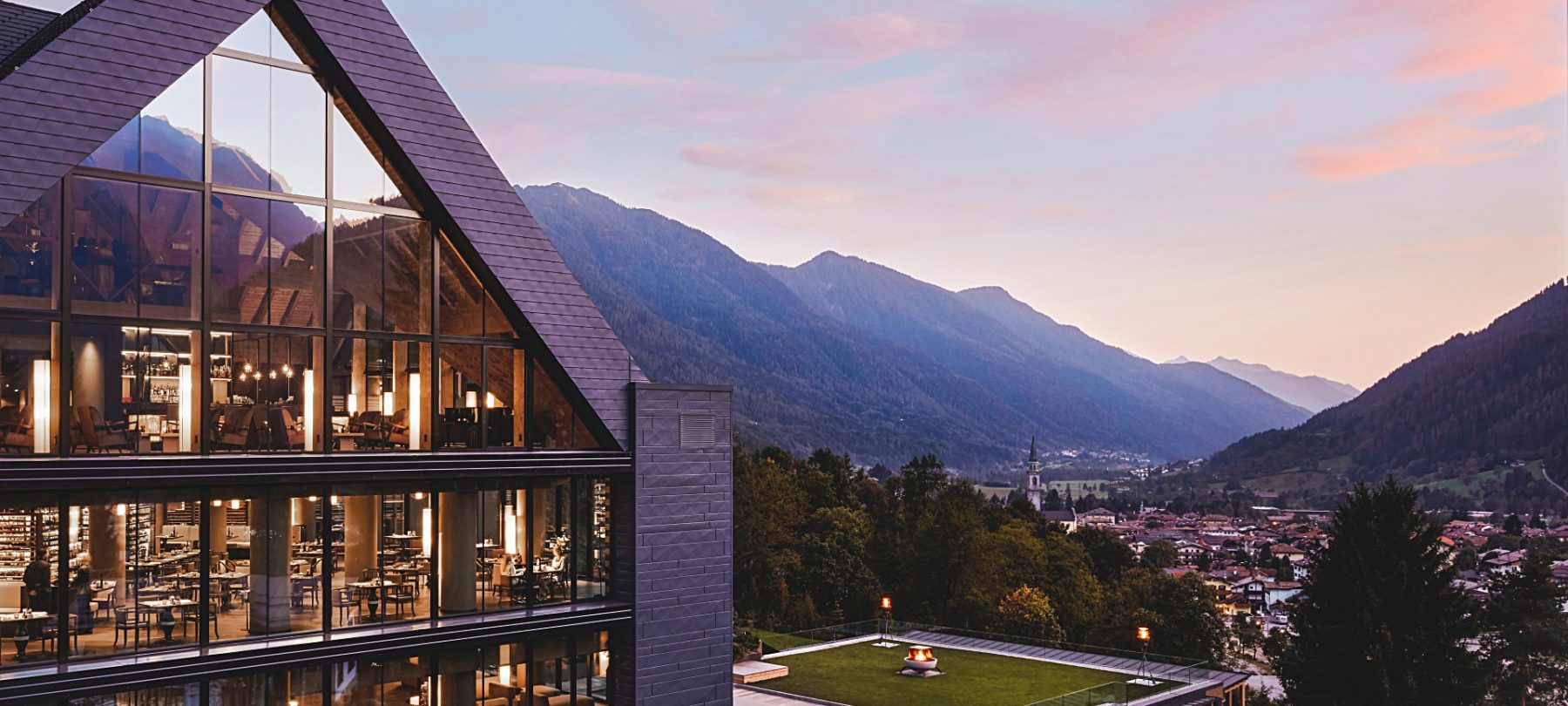 On a distant hillside, perched alone amid the verdant forest of the Val Rendena, stands a small white building.
Local legends abound about who lived in the old San Martino Hermitage at 1,222m above sea level. It was, and is, a beacon of remoteness. In the valley below, the Lefay Resort & Spa Dolomiti does a commendable job of channelling that seclusion, with its first-rate facilities and spectacular scenery a perfect antidote to the hubbub of the real world beyond.
Set against the backdrop of the dramatic Dolomite Mountains, a UNESCO World Heritage Site in the north-west of Italy, Lefay Dolomiti is an ode to the nature that dominates this landscape. Deciduous and coniferous forests encircle as far as the eye can see and provide the inspiration for a property designed with bio-architecture principles in mind. While there are many striking features, the resort blends with its surroundings, aided by floor-to-ceiling windows at every turn, feeling at times like a personal screening of the latest David Attenborough documentary, in ultra-widescreen.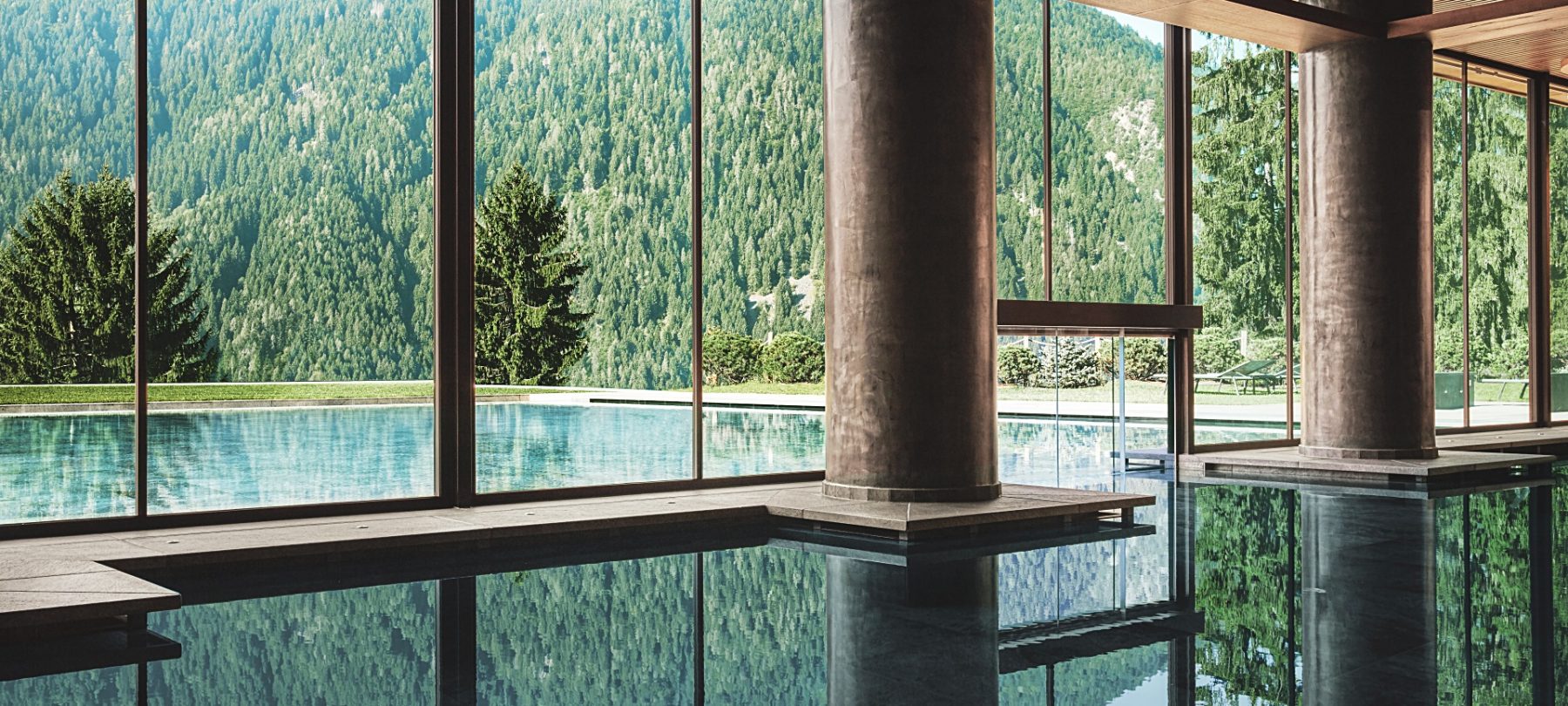 Self-care is the central tenet of this brand and digital detoxing is actively encouraged.
Part of that vista is the local town of Pinzolo, a popular ski resort in winter when lush greenery makes way for a white sparkling snowscape. The alpine influence at Lefay is clear. Traditional mountain lodge craftsmanship has been stylishly reimagined but wood remains front and centre; fir and larch coat the exteriors, while there are oak parquet and chestnut furnishings within. The hotel's 88 rooms are all suites, which offer an abundance of space and natural light, as well as wall-mounted fireplace, freestanding bathtub and terraces with views over the valley. Italian leather and wool in the rooms and lounge areas help hone the hotel's sense of Hygge, especially when the temperature drops.
Nature motifs are found throughout the property, from subtle leaf prints on doorways to roe deer sculptures in the dining room. Lefay takes its relationship with the environment seriously. This is an eco-resort with a lengthy list of sustainable credentials including a reliance on renewable energy and the use of cutting-edge technologies that reduce artificial lighting when natural light is available. As stated in the resort's 'Greenbook', its sustainability scripture, 'Exclusivity means doing something for the few that does everyone good'.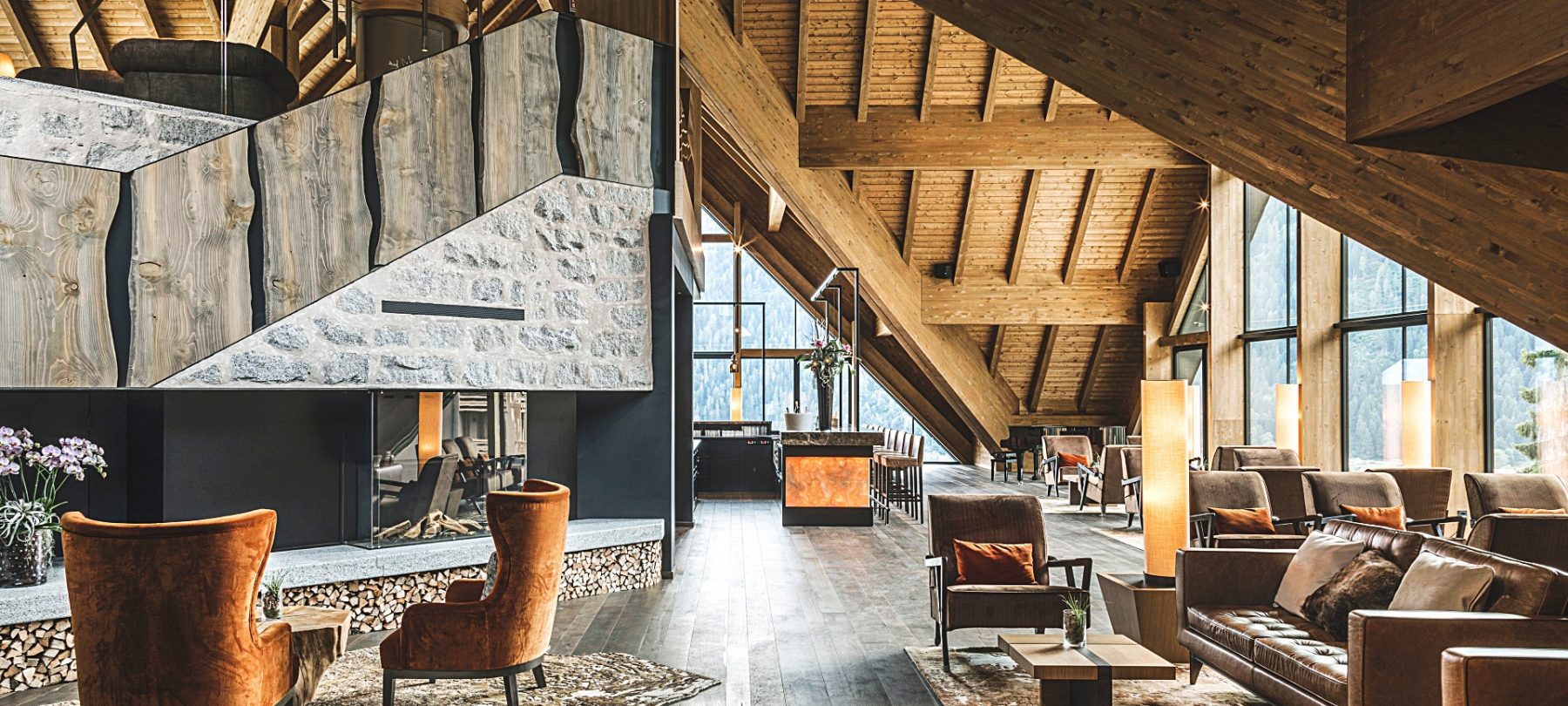 Self-care is the central tenet of this brand and digital detoxing is actively encouraged. While many hotel spas can seem an afterthought, Lefay's is at the heart, sprawling across multiple floors and rooms, indoor and outdoor. This is not so much an oasis of calm but an ocean of serenity. Whether a private cabana by the pond or a cosy fireside daybed, solitude is guaranteed.
Spa treatments go far beyond massages and facials. Experiences have been given names such as 'The Path of the Black Tortoise' and 'Dawn in the Lake' which begins with downtime in a salt grotto before a period of floating in an indoor salt lake under a twinkling chandelier of salt crystals. The result is rejuvenated skin and improved lung function.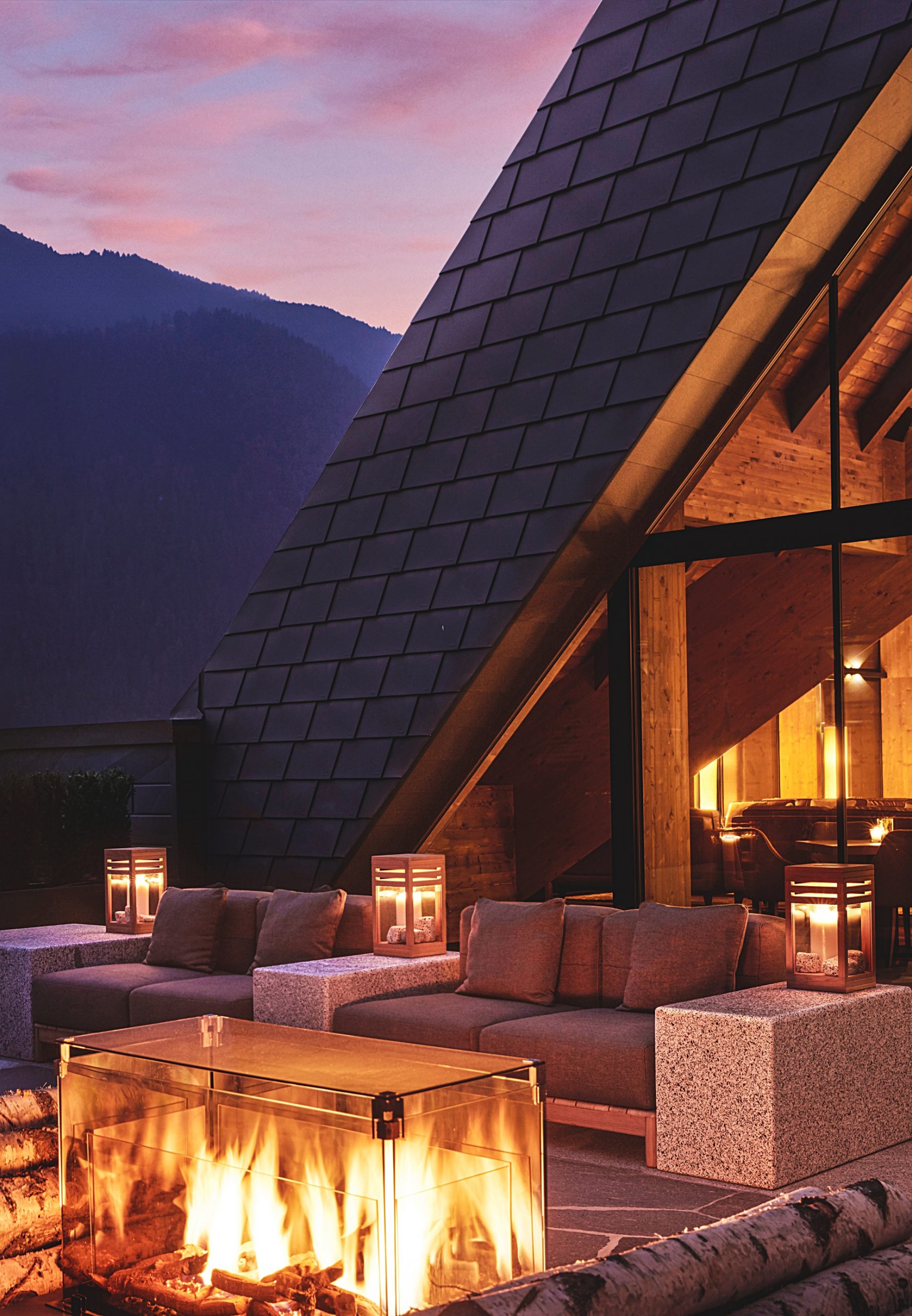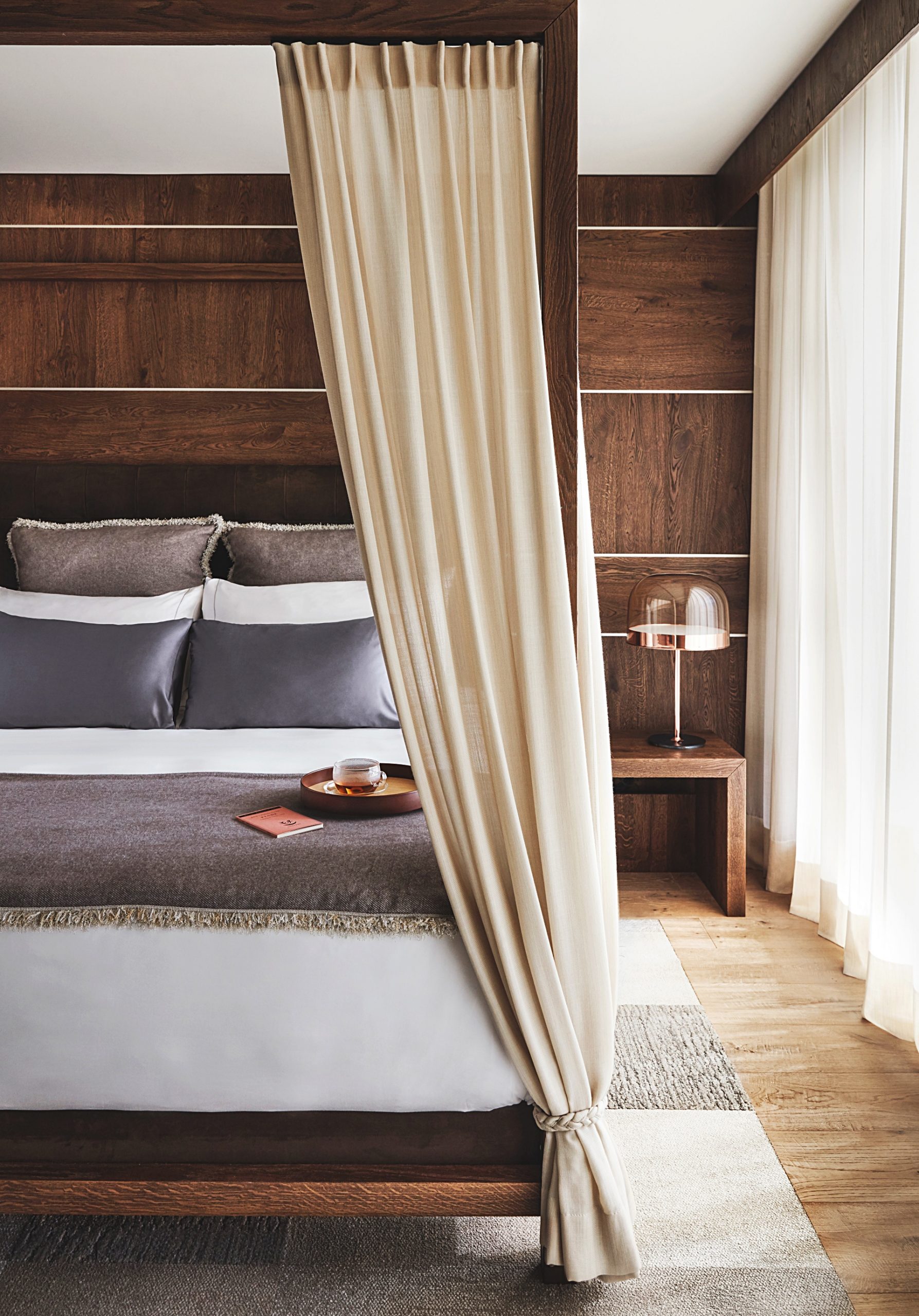 One can easily blend spa time with sporting endeavour at Lefay Dolomiti and the winter months provide a great destination for skiiers, with 61 lifts serving 150km of slopes among the glaciers and snow-capped peaks. For snowboarders, the Ursus Snowpark in the 2,500m-high Groste area is arguably the best freestyle spot in the Dolomites. Hotel guests receive a free shuttle service to the nearby gondolas, while a ski butler service makes the experience even more comfortable.
Outside of winter, hiking is a must with the two-hour round-trip to Nardis Waterfall an enjoyable woodland ramble suitable for any fitness level. It is one of many routes that can be explored on foot or by e-bike, while guided meditation, yoga and breathing excursions are also offered, along with activities such as tastings of products from the surrounding Trento region or trips to a local market.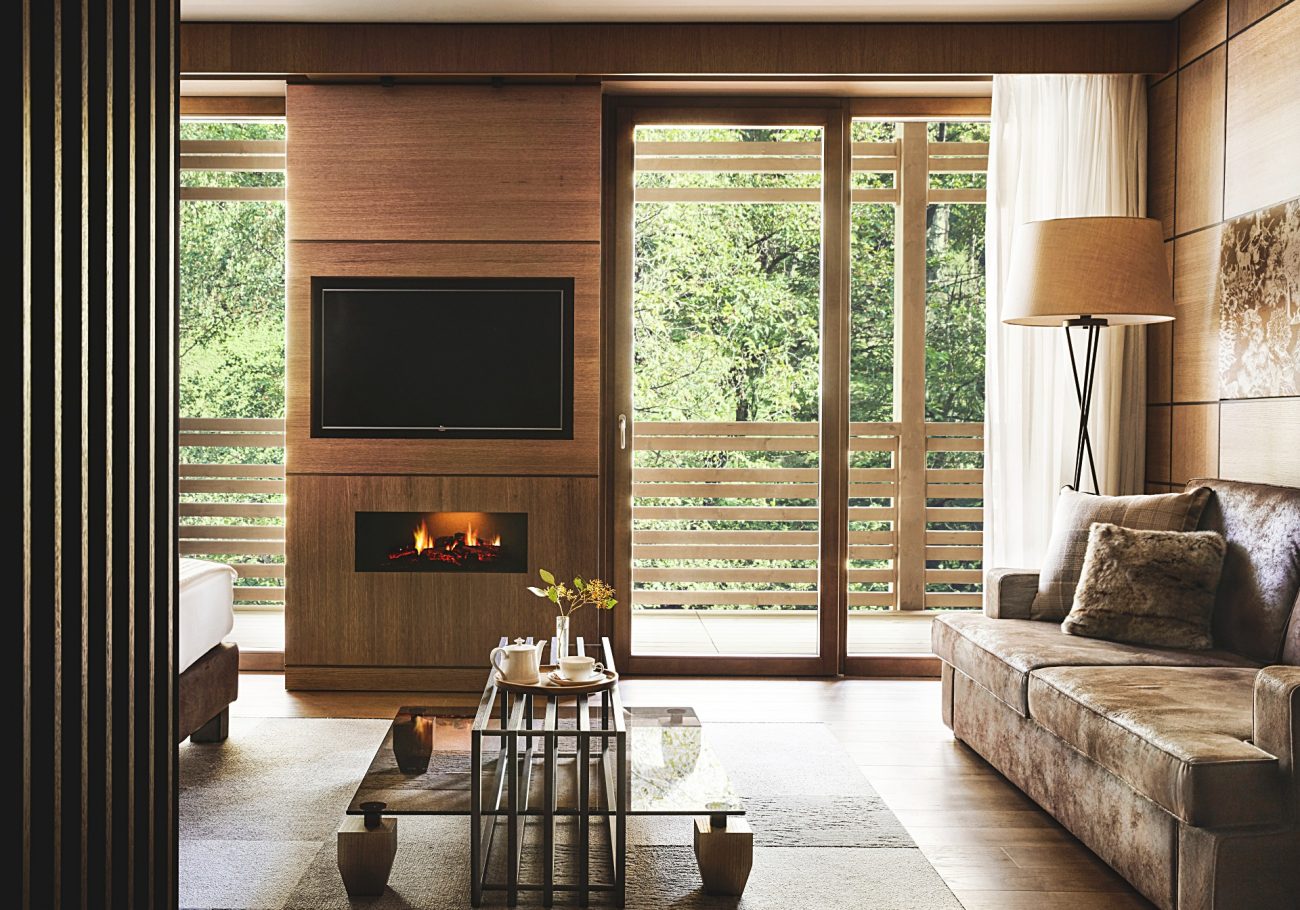 That produce can of course be tasted in Lefay's restaurants. Dolomia – with its large windows and idyllic views – serves up traditional recipes that integrate contemporary flavours. Paccheri with duck ragout and marjoram is particularly decadent, while the fusilloni with pistachio pesto clams and lemon is a lighter alternative. Happily, the classic tiramisu delivers too. For the more adventurous, Lefay's Grual Organic eatery offers a 'culinary emotional experience' in the form of an epic 12-course tasting menu, The Peak, inspired by local ingredients. Perhaps pick up a bottle of Lefay's own-brand olive oil – the Gargna is a fine offering from groves on the banks of Lake Garda.
Lefay Resort & Spa Dolomiti's offering has much in common with Italy's globally admired gastronomy that is beautifully simple because of the provenance of the base ingredients. Lefay's raw materials, sculpted by the right hands, have served up a creation worth savouring – whatever the season.