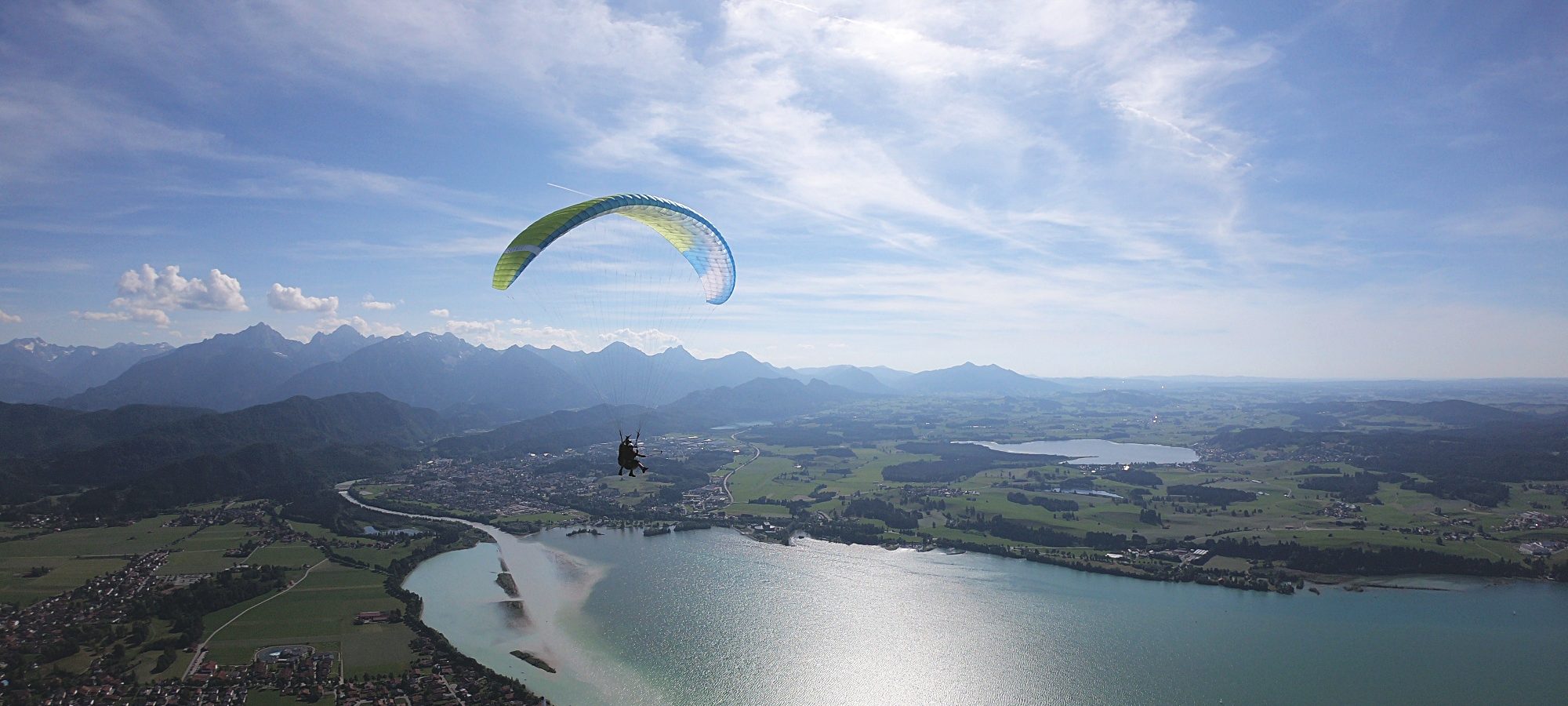 Holidays aren't just about sandy beaches and expensive nightclubs; they can be far more sustainable and connected with nature.
Paragliding is the closest we can get to the feeling of flying. No engine noise and no fuel consumption, just you and the clouds. Unlike parachuting, the aim of paragliding is to stay in the air as long as possible by using thermal updrafts.
Requirements for Paragliding
Paragliding is an activity for all; anyone who wants to fly, can. Despite its gracefulness, it is a physical pastime (even though the pilot is doing all the work) and paragliders should be in good health with a reasonable level of fitness. For gliders with a limiting illness, e.g. epilepsy, you should consult an aviation doctor beforehand.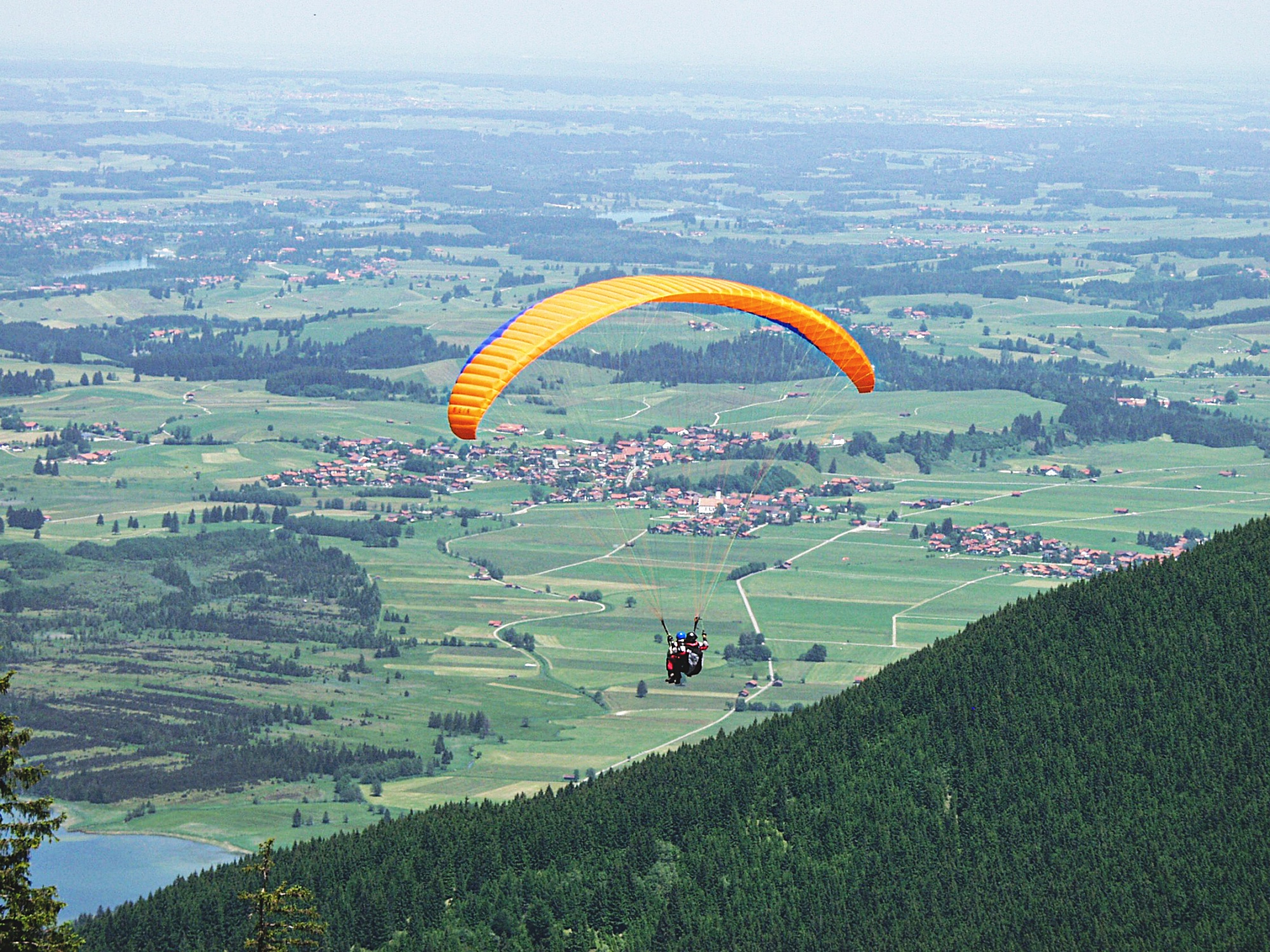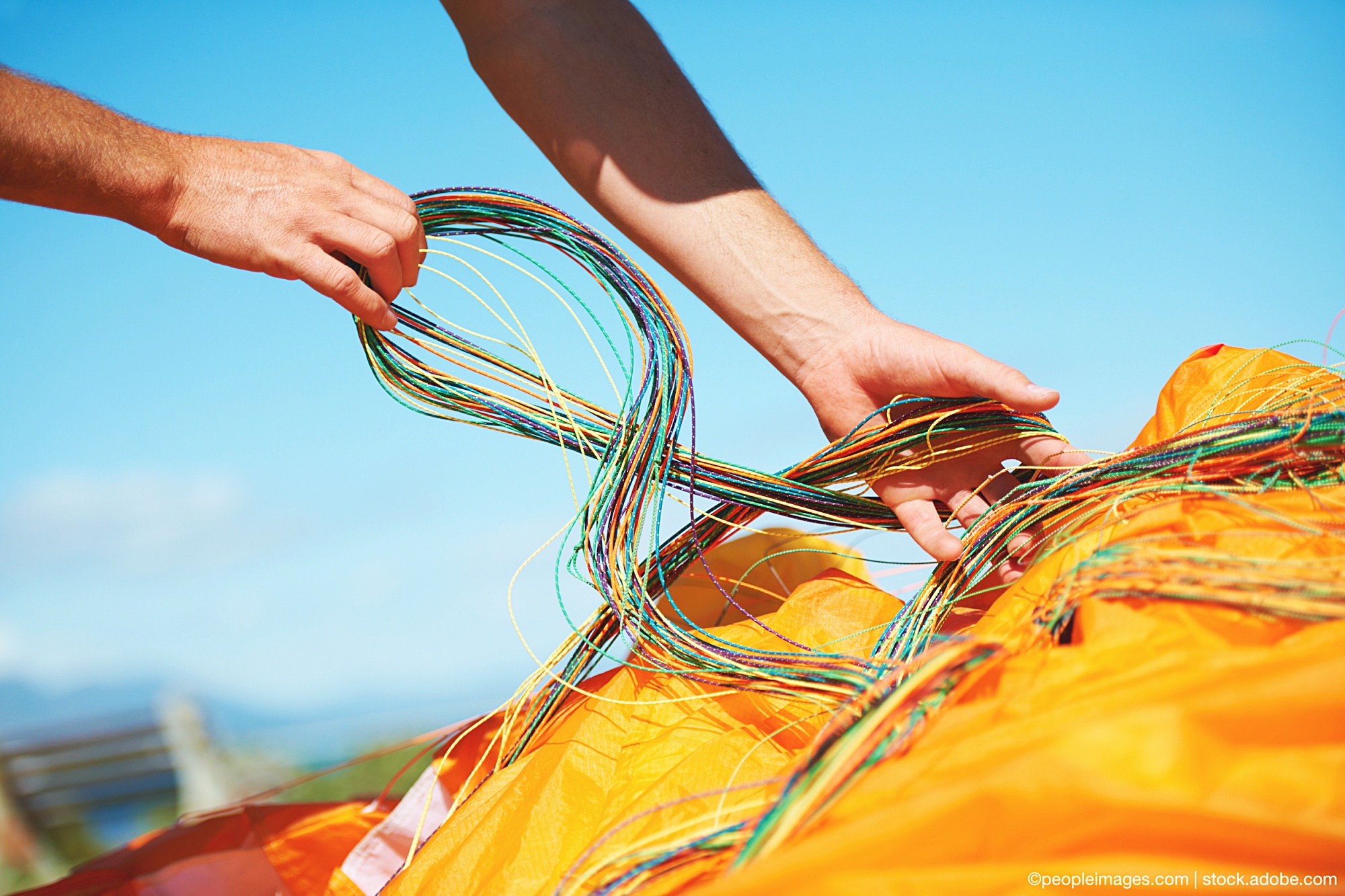 How does Paragliding work?
The main component of paragliding is the two-layer paraglider itself. Made from coated nylon, it's divided into various chambers that fill with air during flight. The pilot and guests are strapped into a harness that sits beneath the canopy paraglider are steered either by shifting weight or by pulling the steering lines. This allows the pilot to take advantage of thermal currents and stay in the air for up to an hour or more while enjoying the view.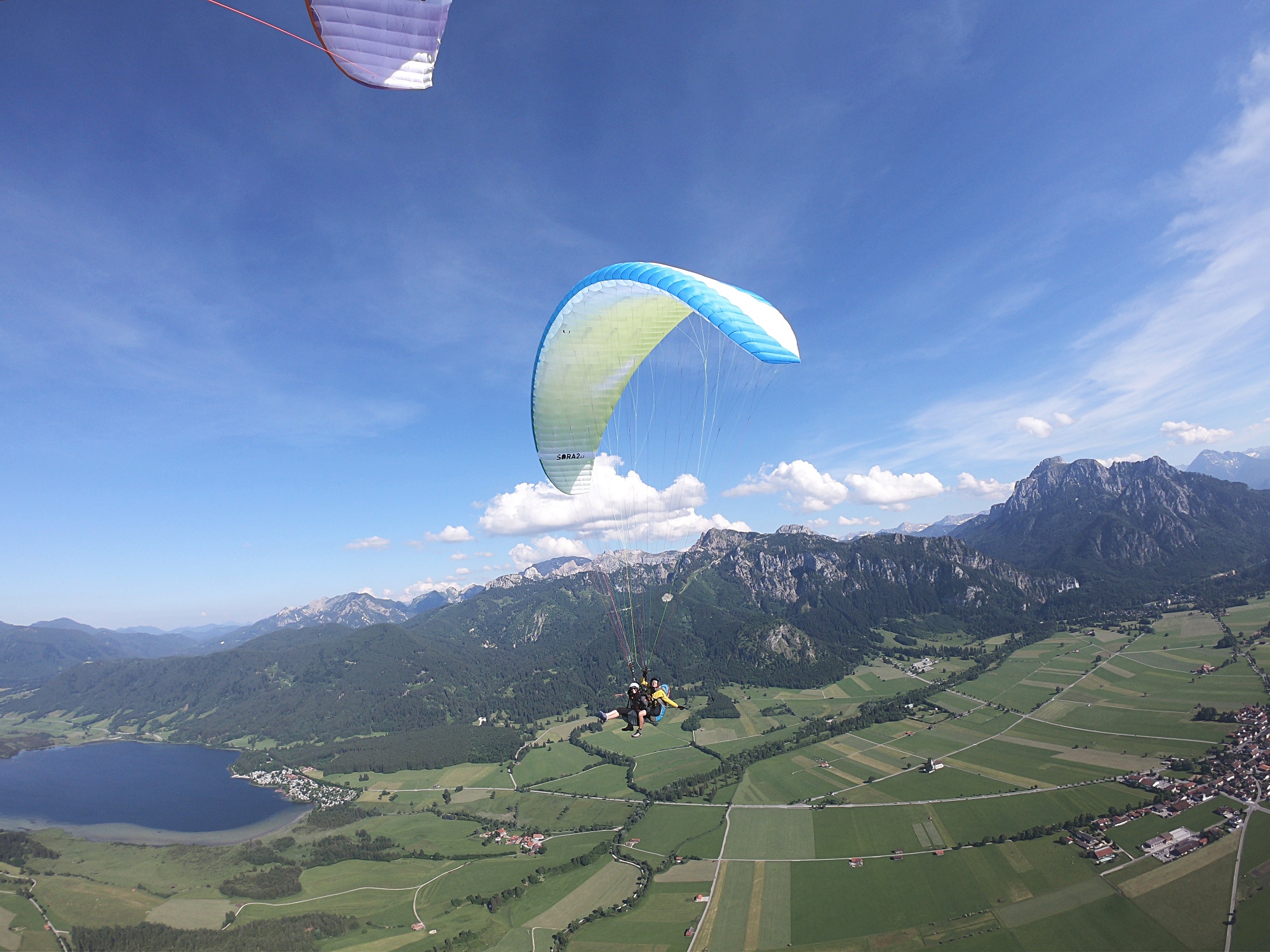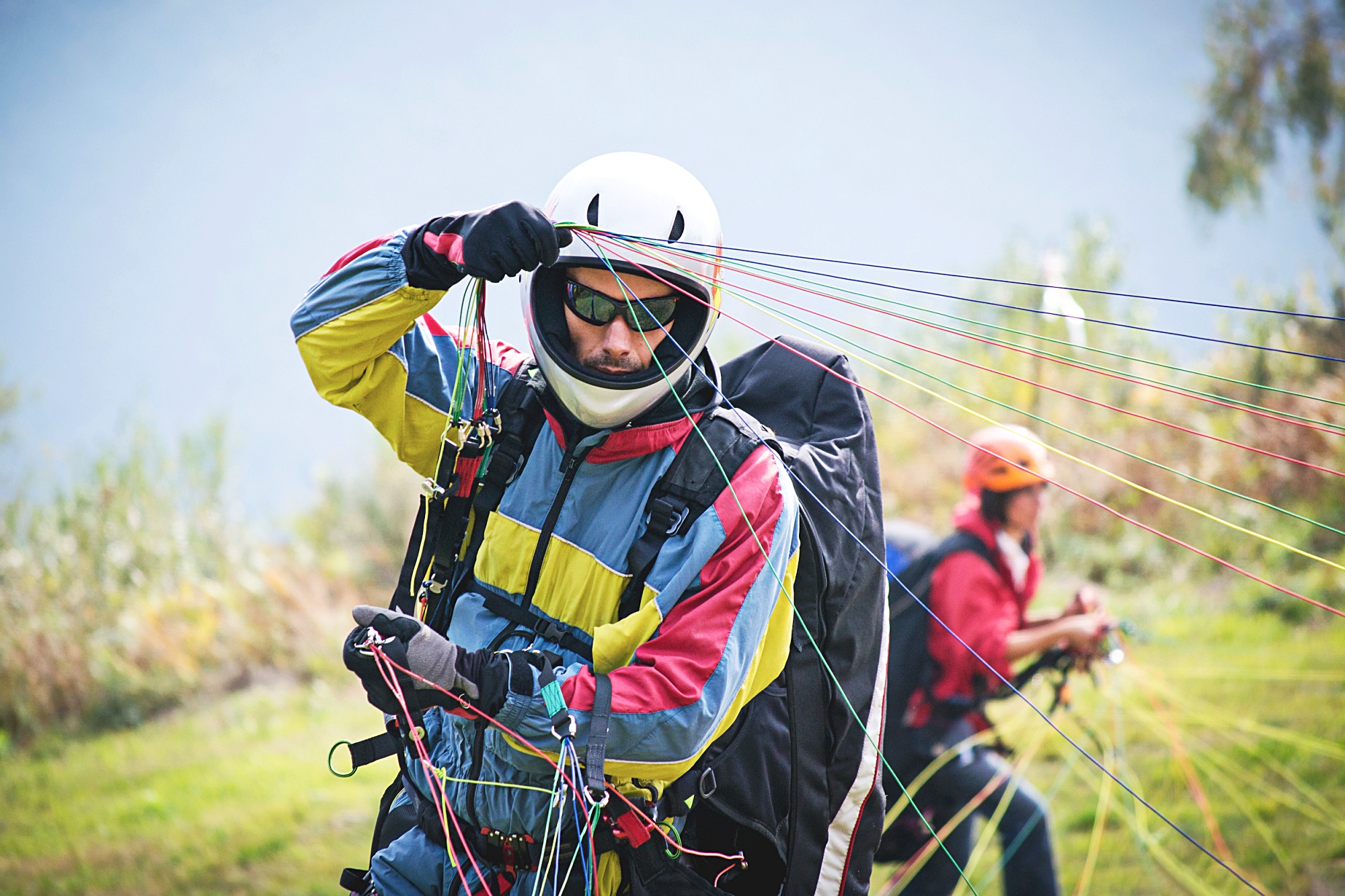 Where to stay
Bavaria's Mount Tegelberg has hosted the paragliding World championships, so it's the ideal spot for catching thermals. Five minutes away (by car) is Hotel Das Rübezahl. This family-run hotel with its two restaurants, large wellness area, private spa, and yoga facilities, is located opposite the famous Royal Castle Neuschwanstein. While the rest of the tourists stand below with countless others trying to catch a glimpse of Neuschwanstein Castle, paraglider pilots can view it from the air in complete comfort. You can even book the paragliding flight comfortably from the hotel since Das Rübezahl cooperates with the local Fly Royal flight school. For a holiday with a whole new perspective, a paragliding break has it all.