Destination: Bountiful Bodrum
Destinations — 20.09.18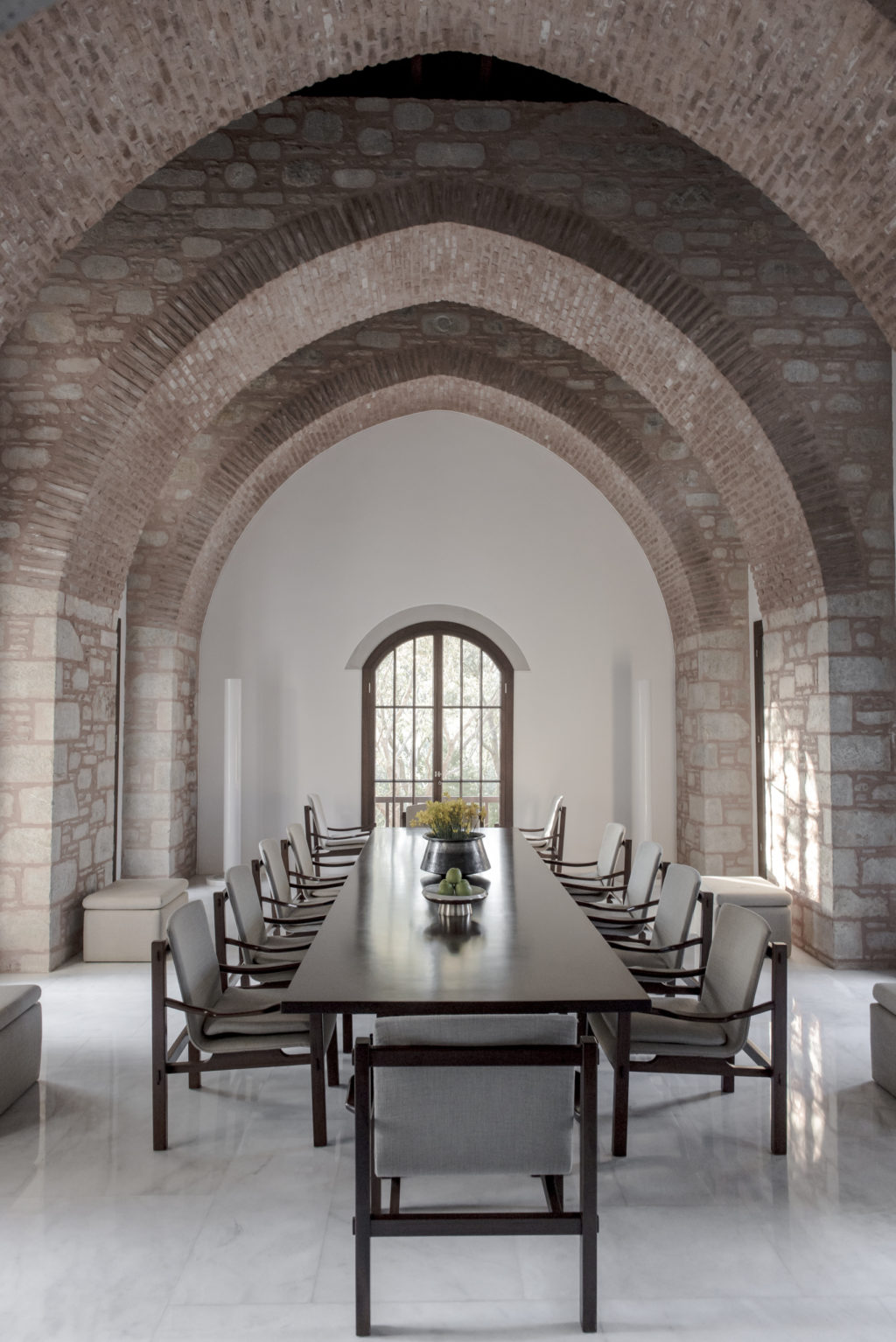 There are copious things to be discovered in this seaside town. Bodrum isn't short on history and is home to one of the original wonders of the world, the Mausoleum of Halicarnassus (also known as the Museum of Underwater Archaeology) and St Peter's Castle, a place that holds treasures recovered from 3,000 years of shipwrecks in the surrounding seas. The impressive medieval castle, built by the Knights of Rhodes, guards the entrance to Bodrum's blue bay, and if you climb to the top, you'll be able to take advantage of one of the best viewpoints in town.
The renown of Bodrum's boatyards dates back to ancient times, and craftsmen still build traditional yachts that transport tourists and residents alike through the Aegean waters. Known for its exotic sea life, Bodrum offers dolphin-spotting, snorkelling, diving, sailing and stunning sunsets. Those who aren't the biggest fans of the underwater world can retreat to one of the numerous beaches, many which are often hidden in secret coves dotted along the coastline.
The beachside restaurant, nestled among the trees, offers diners freshly caught fish, crisp salads and, of course, Turkish mezze.
---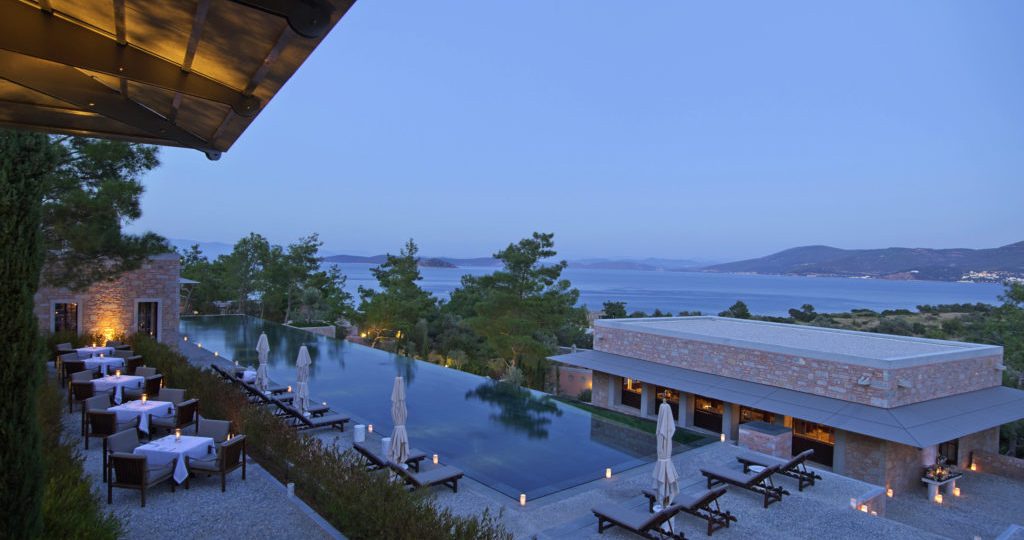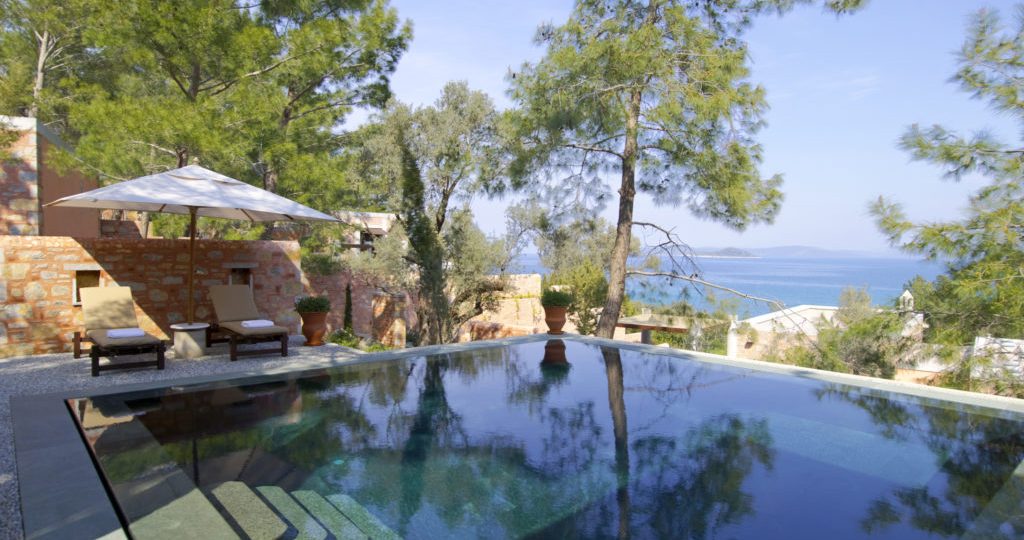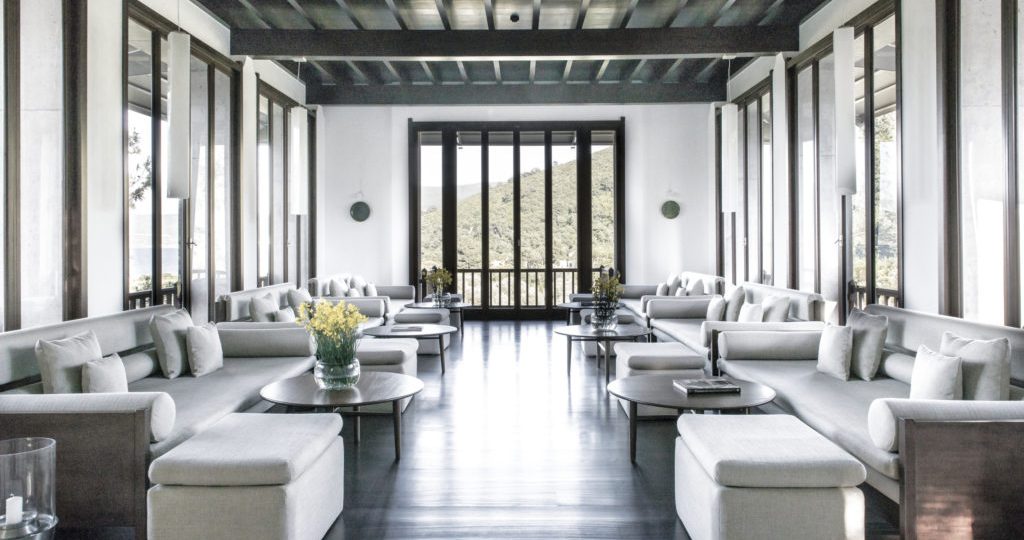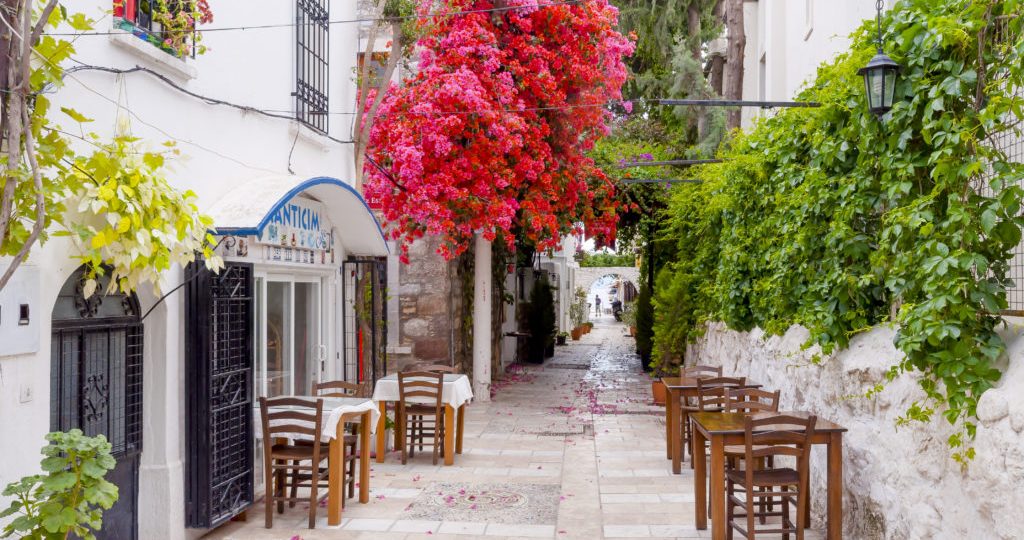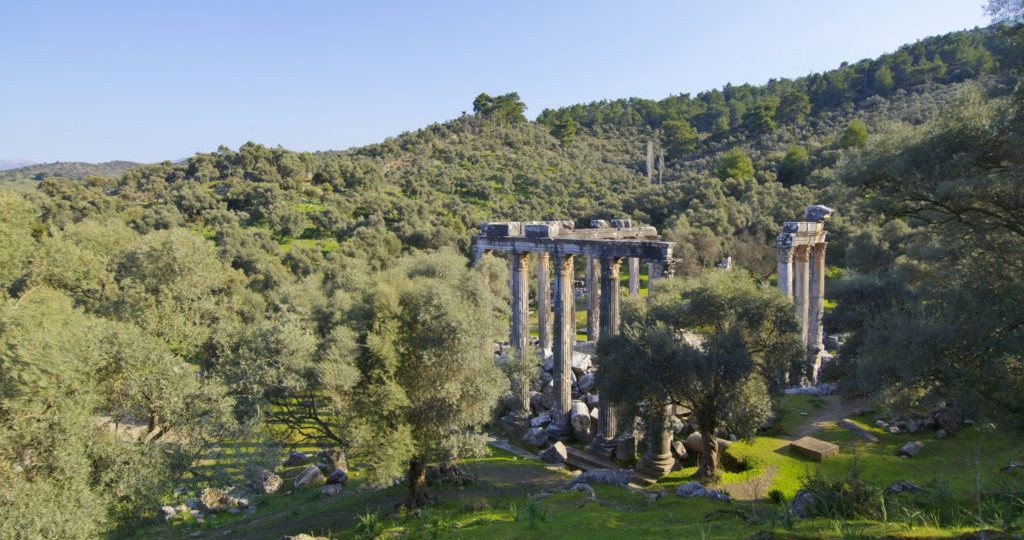 The region also offers myriad natural distractions, including winding trails for hiking, mountain biking or horse riding and forest glades ideal for picnics, relaxing and nature watches. Water sports can be enjoyed throughout the summer months and a nearby golf club offers avid golfers their fix. And of course, like everywhere in Turkey, shopping in and around Bodrum is quite an adventure, with dozens of shops lining the narrow streets offering everything from local trinkets to handmade sandals.
For an insight into authentic Bodrum life, visit the village of Etrim, known for its wonderfully intricate hand-knotted carpets, a trade that has been passed down from generation to generation. Witness the spanning and dyeing of the thread, as well as the weaving process itself and make sure you don't leave without purchasing one of their many masterpieces — varying from centuries old collectibles to modern silk marvels.
Cultural exploration: the area offers some unique experiences and sites including the ruined city of Euromos. Dating from around the 6th century BC, the city retains numerous interesting buildings including the temple of Zeus Lepsinos.
---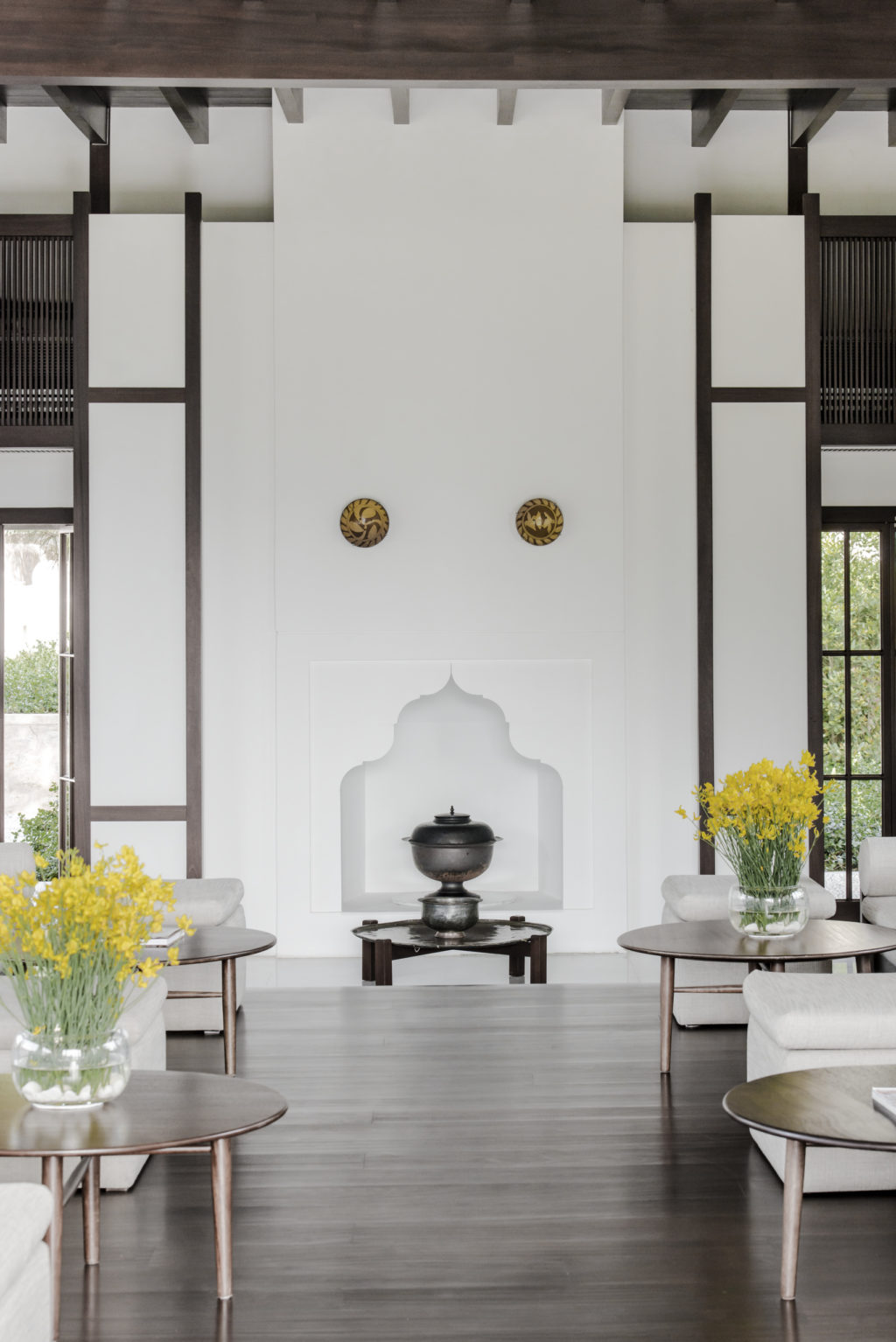 Picture perfect
There is huge variety of places to stay when visiting Bodrum, but none are quite as picture-perfect as Amanruya. The name, meaning 'peaceful dream', could not be more appropriate, as the entire resort embodies exactly that.
Sitting in a secluded corner of Mandalya Marina on the south-eastern coast of Turkey, the entire resort is surrounded by an abundance of natural beauty, including pine forests, olive trees and wildflowers. A 10-minute drive from the centre of Bodrum, this simple yet stunning resort is dotted with apricot-coloured guest cottages, restaurants, a shop and spa made of stone and terracotta, bleached by the Mediterranean sun. Taken as a whole, it resembles a small, secluded village, with each building created with materials found in the surrounding areas.
The sympathetic local materials including stone, terracotta, acajau wood and Turkish marble in neutral hues make for an almost ethereal feel, most evident in the evenings as the Aegean sun sets, turning the walls blush pink.
Away from the property's jewel-like central pool the resort's olive groves and forest slope down, giving way to its sun-kissed private pebble beach and secluded beach club. Overlooking its own private bay, the beach club is an idyllic spot consisting of a series of intimate nooks and terraces, artfully positioned among olive trees, decorated with Ottoman lounge beds. The wooden jetty is the perfect sunbathing spot, with its wooden decks positioned to catch the sun all day long. The beachside restaurant, nestled among the trees, offers freshly caught fish, salads and of course, Turkish mezze. Plucked straight from a fairy-tale, the beach club is enchanting and even though the can be cold, it is hard to resist diving into the clear, blue waters.
Another highlight of a stay at Amanruya is the cottages. Home to only 36 contemporary stone pavilions positioned among terraced gardens, scented by thyme and shaded by olive trees, each generous space emphasizes the Aman Hotel's signature design philosophy. All free-standing and hidden between terracotta walls and olive trees, expect immaculate white marble floors, high mahogany ceilings and white hammam-style bathrooms with skylights.
Ottoman design influences include Bursa arches that join the bedrooms and bathrooms and Turkish charcoal fireplaces to warm rooms and terraces in cooler months. Further indulgences include a private pavilion, outdoor shower and swimming pool in each cottage's personal garden.
The rest of the resort's facilities are housed in free-standing stone structures scattered around the 50-metre infinity pool, the pièce de résistance of Amanruya. Check out the intimate top floor lounge, several dining pavilions and a wine and cigar lounge.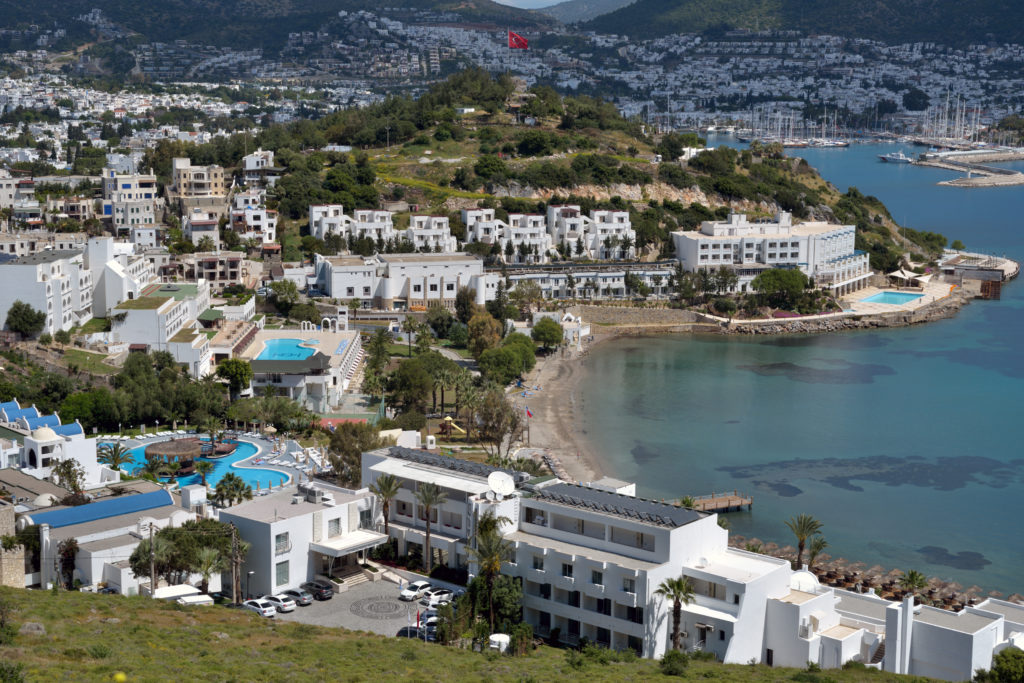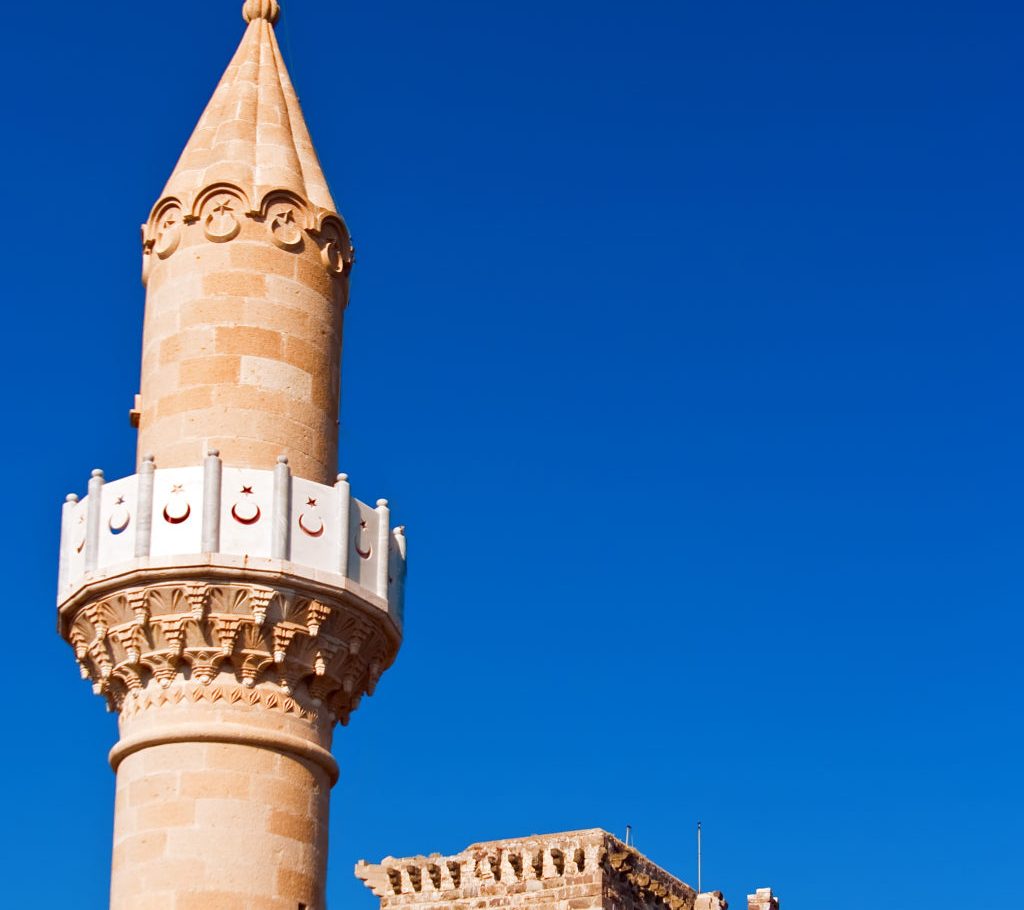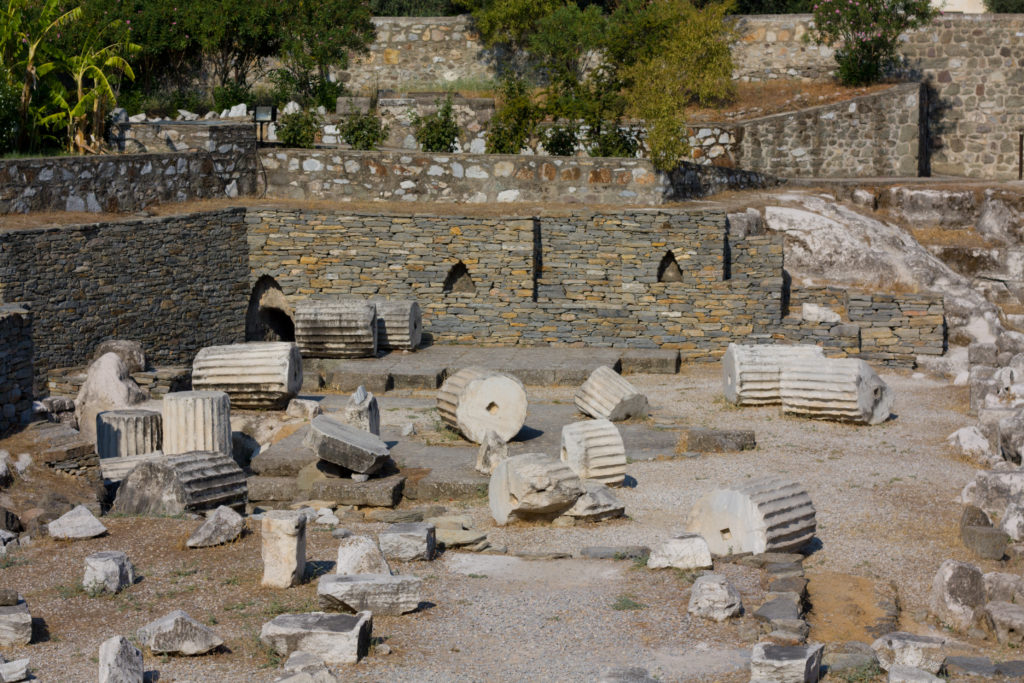 Cosmopolitan cuisine
According to executive chef Ercan Soylu, Turkey's variety of microclimates makes
it a cornucopia of diverse fresh produce, allowing him and his team to deliver an ever-changing seasonal menu, which incorporates Turkish and Western cuisines. Breakfast, mostly enjoyed on the terrace, is a highlight, particularly the cilbir (eggs with yoghurt) and menemen, a traditional Turkish dish which includes eggs, tomato, green peppers and spices.
Visitors usually choose to lunch at the beach club, while dinners give an insight into typical Turkish and Ottoman cuisine. The chickpea soup, leg of lamb and multiple mezzes are all gorgeous.
The resort is also home to a small spa with two treatment rooms offering massages, foot wraps, scrubs and manicures. In addition, there is a small boutique containing beautiful local textiles, jewellery and artefacts — shopper's heaven! There is also a carpet gallery offering a comprehensive selection of Turkish carpets, which can be found inside a hand-built, beehive-shaped brick structure designed in the style of a traditional rainwater cistern. The library is housed in a striking three-storey tower, complete with fabulous views of sea and forest, and offers a some great books and DVDs for when you need some down time.
While it might be tempting not to leave the resort (ever), Amanruya also provides an extensive array of unique experiences — if gourmet is your thing, then try the myriad fantastic restaurants, while those with an adventurous and cultural streak can book onto a range of excursions to the classical sites in the region — including the ancient ruined cities of Didyma, with its towering Temple of Apollo, and Priene, famed for its 5,000-seat theatre, and absolutely not least, Ephesus, with its magnificent Gate of Hercules.
Seafarers can jump on Amanruya's own 40-foot Vicem yacht, offering a unique way to experience the coastal beauty of the Aegean Sea. Opt to discover via the famed Blue Voyage cruising route, which sets sail from the Bodrum Peninsula and takes in secluded coves, beaches and ancient ruins, giving you the opportunity to snorkel, dive or explore en route.
An Anatolian dreamland full of wander, bountiful Bodrum deserves pride of place on your summer schedule.
Getting there
Bodrum is served by Milas-Bodrum Airport and Imsik Airport. Bilen Air Services, Gozen Air Services and Celebi Platinum Business Aviation Services all offer comprehensive FBO facilities at Milas-Bodrum. 
---
Related Stories: