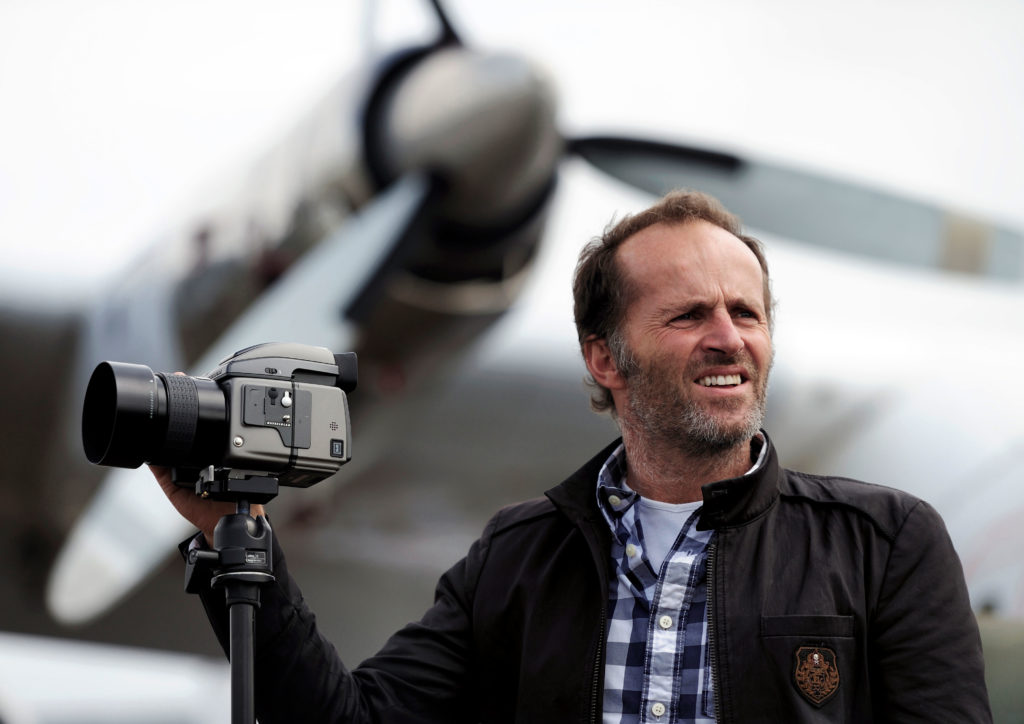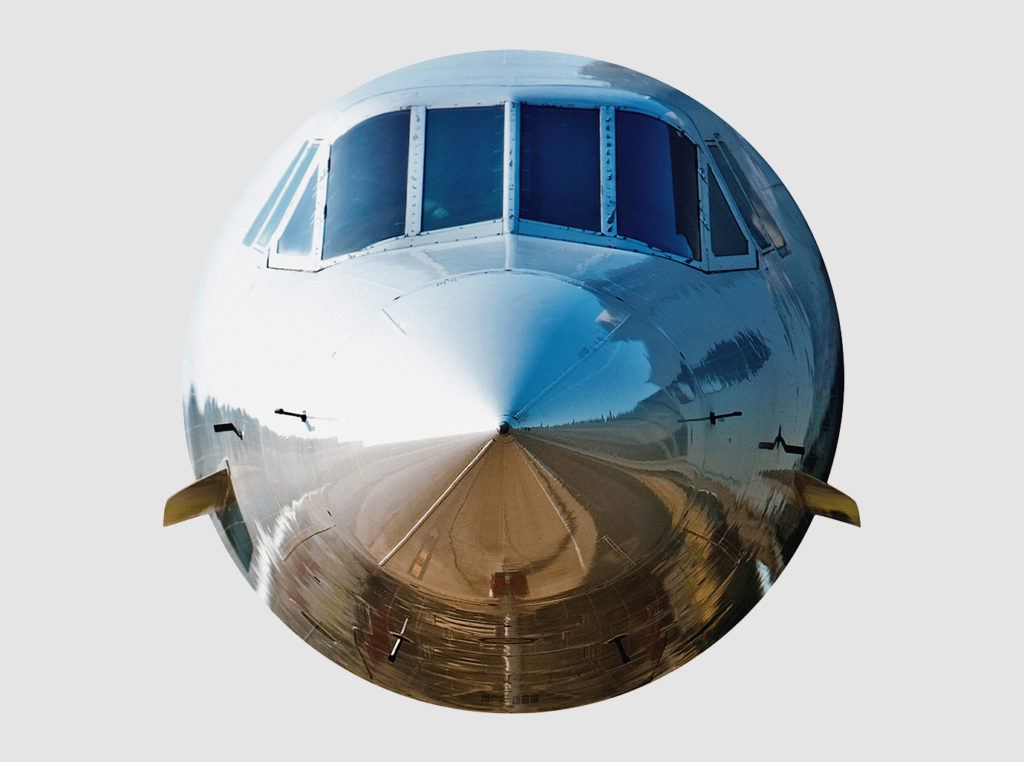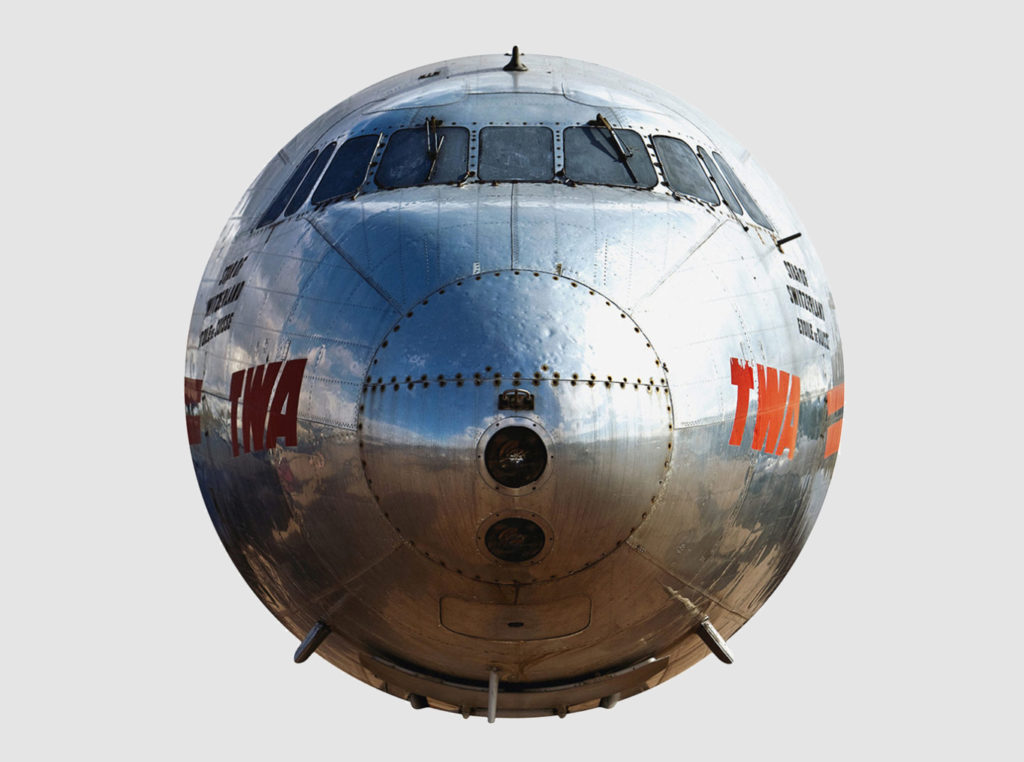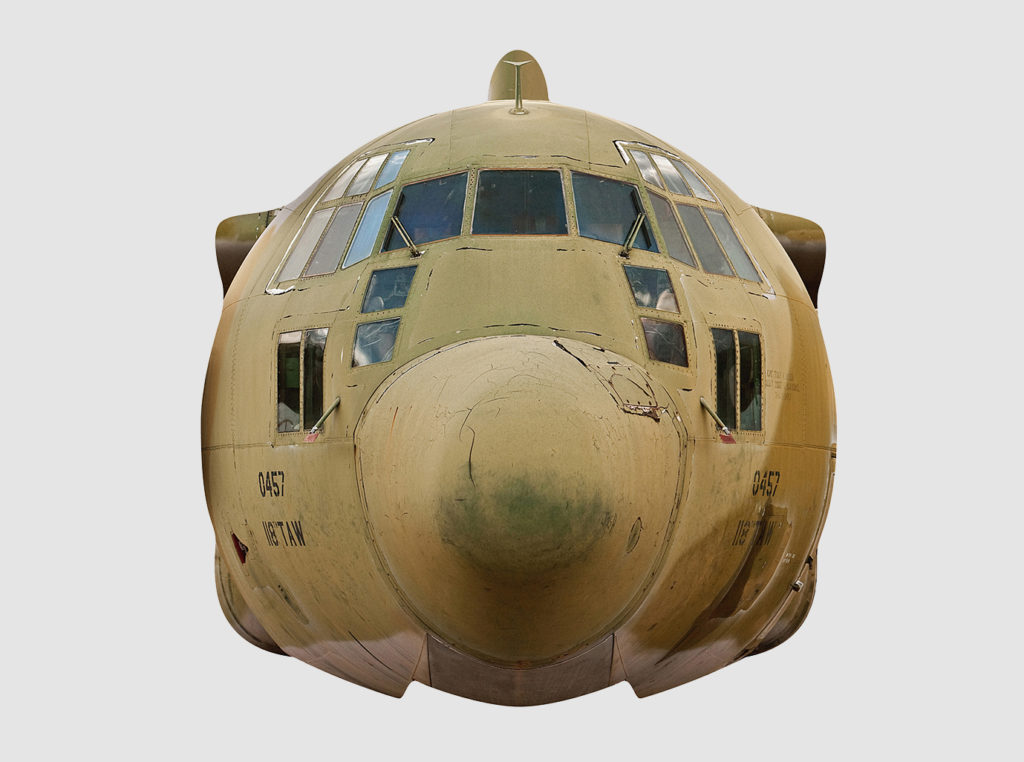 "I photograph from this viewpoint today, sometimes by lying on the ground to recreate a child-like sense of scale. Since my very first photographs I've been fascinated with the textures and colours of used metals, revealing the past and the story of these materials. So scale, colours, and surface textures are very important."
Each plane has a story to tell, whether this is expressed through corrosion or damage from war: their skin defects reveal the aircraft's individual idiosyncrasies. Chrétien was drawn to the Etoile de Suisse ('Star of Switzerland'), one of the first TWA Constellation aircraft to be converted for civilian service. A close look at this four-engine, propeller-driven airliner from 1943 revealed thousands of indentations in the aluminium from flying through a torrential hailstorm – a memorable journey for the pilot and one that left the aircraft with tremendous character and a visual chronicle of its history.
THE PROCESS
Chrétien generally carries two types of cameras on his photographic journeys: a Canon EOS 5Ds R and a Hasselblad H4D-60. It was not an easy task to photograph the aircraft noses straight on, when they are so high up off the ground. Therefore, a trusty tripod and a forklift were essential to boost Chrétien face-to-face with the nose of the aircraft, creating the best possible angle to photograph these legendary flying machines.
"To face the Concorde was one of my best moments," Chrétien excitedly describes it as if he were reliving the moment. "This amazing plane is a legend and when you go up to the beak of this fantastic metal bird it's high and very impressive to realise just how fluid the design of that machine is, inspired in 1960 by a Northern Gannet bird!" Chrétien's photograph easily allows you to imagine the nose of the Concorde piercing the atmosphere at supersonic speeds.
More of Chrétien's aviation art is can be seen at skins.manolochretien.com.