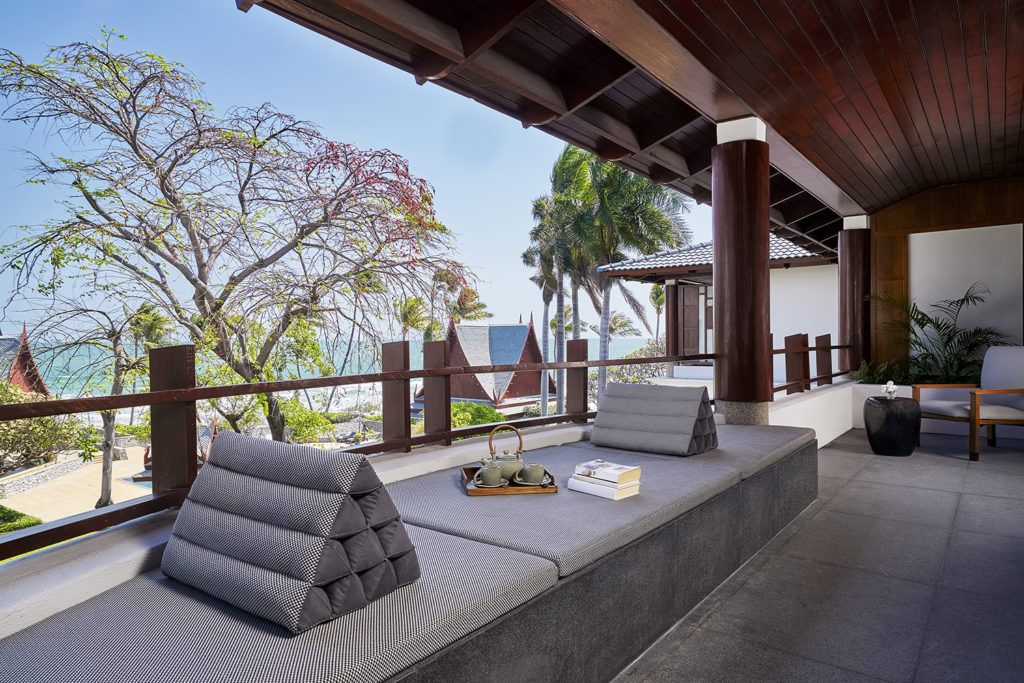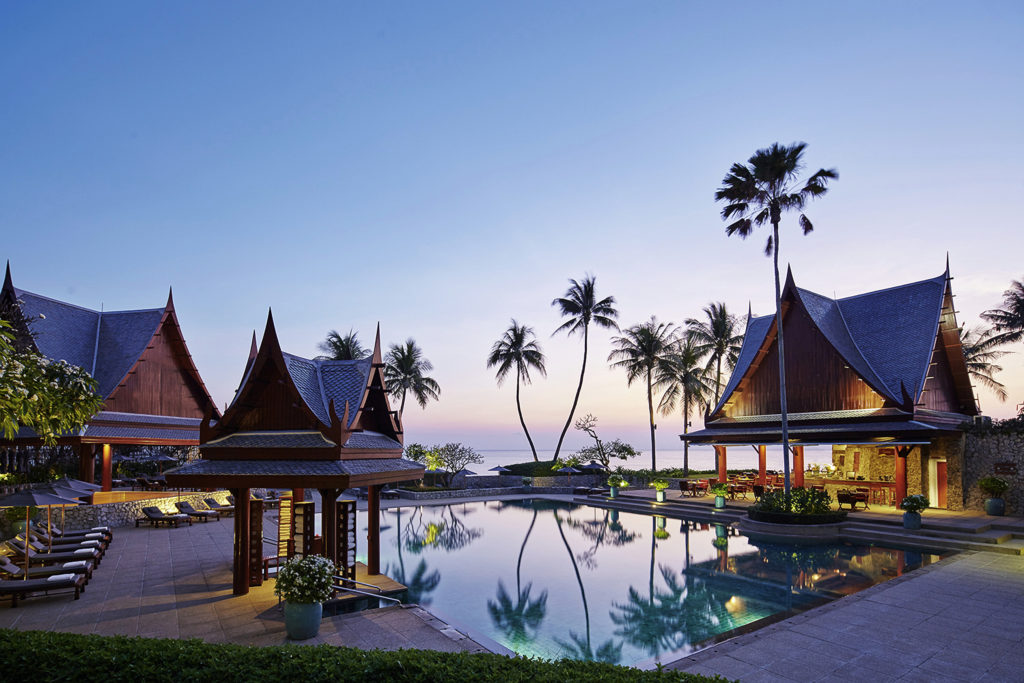 Try the 'Sustainable Slimming' to effectively lose weight and begin a journey towards a healthier lifestyle, or the 'Emotional Wellbeing' where you can master the ability to control your stress, mood and overall wellbeing. There is also the 'Taste of Chiva-Som', perfect for first timers, which will give you, like it did me, a great insight into life at this relaxing haven. Fitness here is fun and Chiva-Som offers a range of activities from aqua aerobics, core strengthening, bootcamp, yoga and everything in between.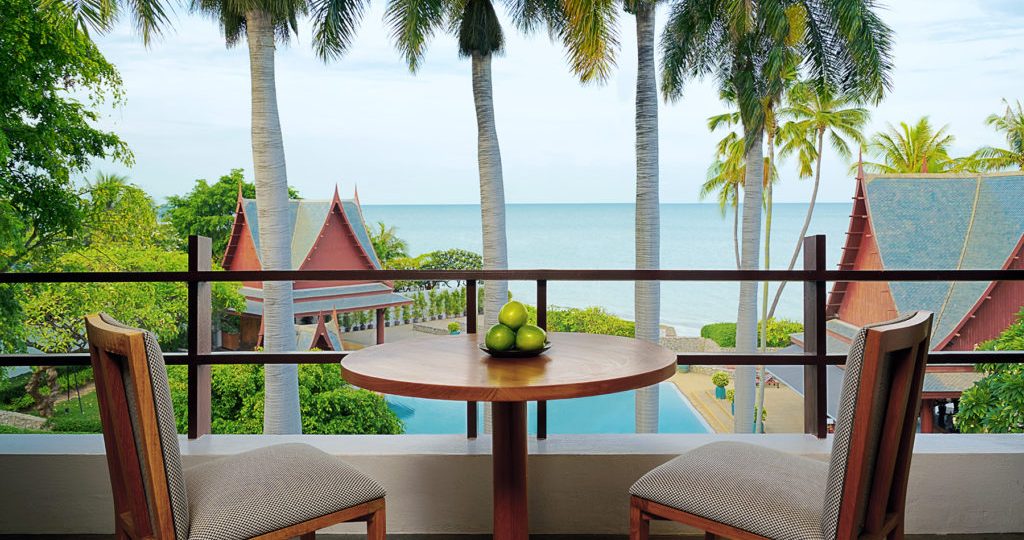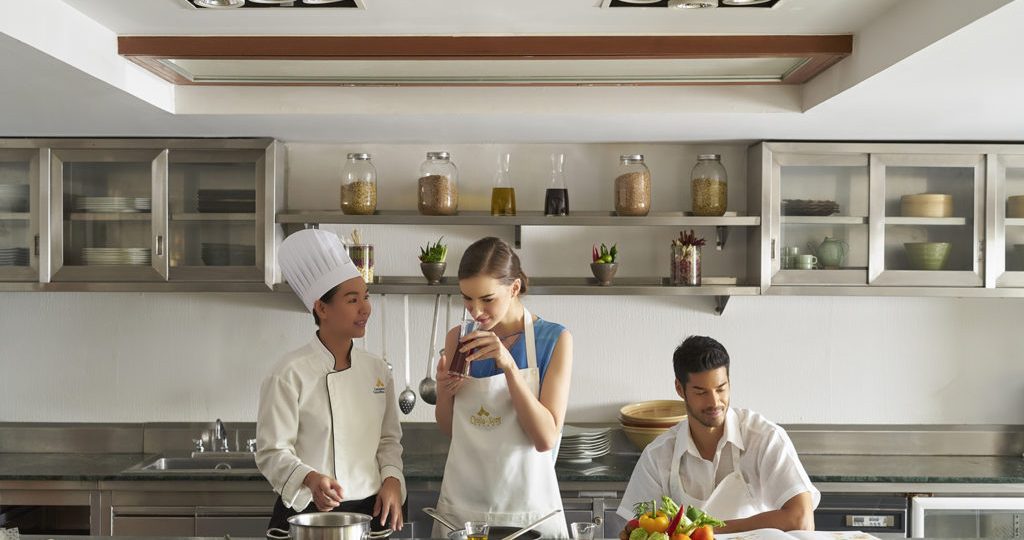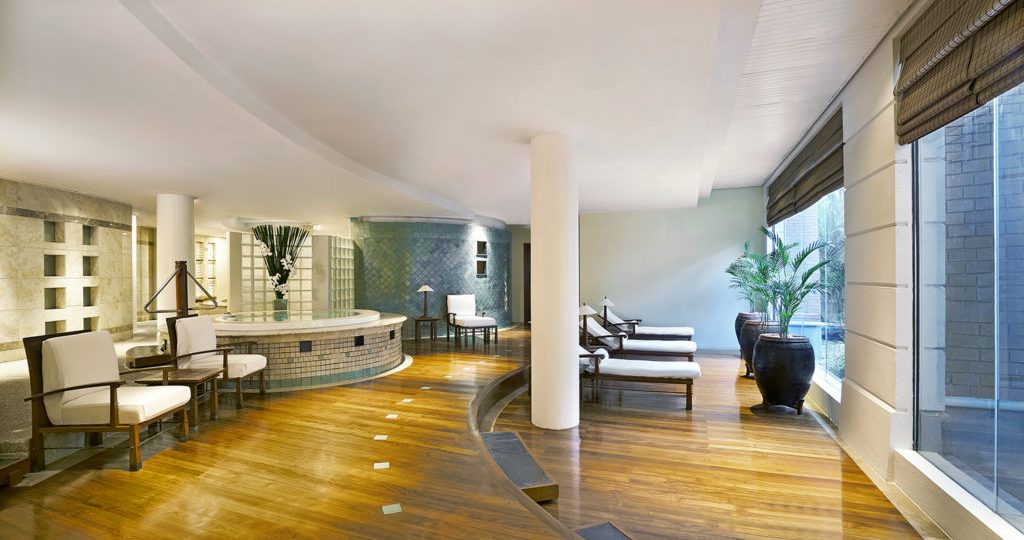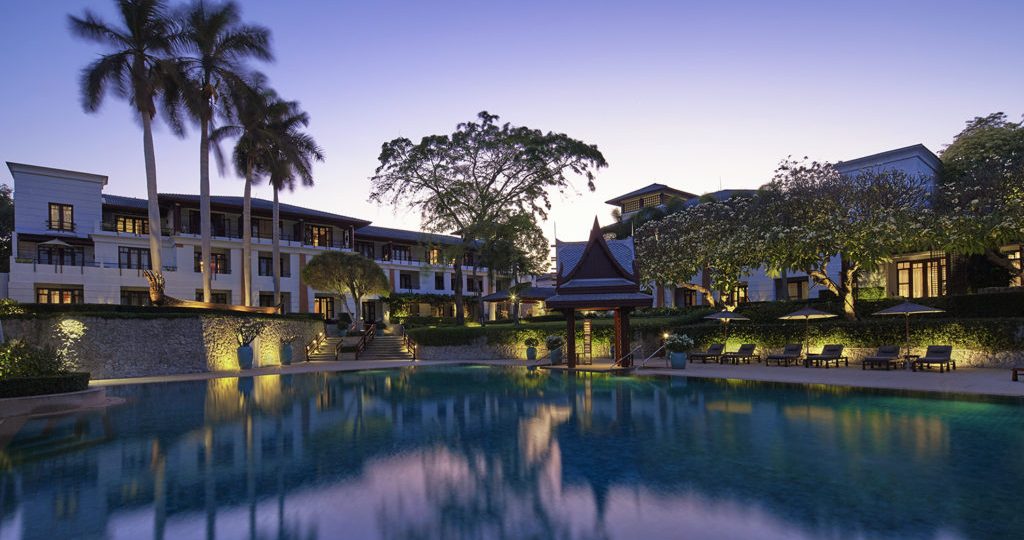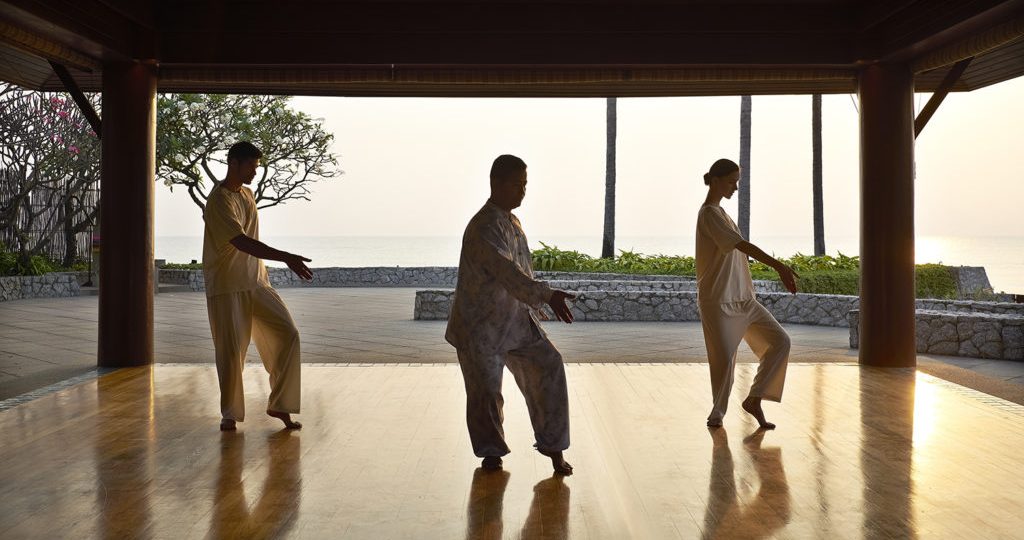 To compliment all the exercise and spa, Chiva-Som's culinary team support with nutrient rich, delicious calorie controlled cuisine. With vegan, gluten and dairy free dishes integrated into the menu, staying healthy has never been so easy! Additionally, with all fruit and vegetables grown at one of the two Chiva-Som organic gardens, you are never in any doubt that what you are consuming is great for your body. With two restaurants to choose from, Emerald Room (International) or Taste of Siam (Thai) by the beach, you can dine on dishes from the one of the low-fat, low-calorie meal plans, where you only consume 1200 calories a day, or opt for a la carte, where you can select from a variety of dishes on the menu or eat from the health-inspired buffet. A new (ish) and more serious part of Chiva-Som is the Niranlada Medi-Spa, a place where US–trained dermatologists and plastic surgeons can be found. They specialise in the art of aesthetic medicine, especially non-invasive laser treatment, micro-invasive cosmetic surgery and anti-aging medicine.
Chiva-Som does what it says on the tin, and does it exceptionally well, with 200 options on the spa, holistic, fitness, physiotherapy and medi-spa menu. Come here for a total turnaround and expect good, calorie-counted nutrition, proper exercise, the best Thai massages, an amazing selection of classes, and more! Three nights is the minimum stay and the resort recommends a week, or longer, to get the most out of the resort and packages.
Absolute Sanctuary, Koh Samui
This may be the polar opposite to its neighbour Chiva-Som, however that definitely doesn't mean Absolutely Sanctuary in Koh Samui is not worth a visit – there is definitely something endearing about this cosy hillside retreat. Where it might lack in home comforts and elegance, it makes up for in its first-class fitness and detox programmes, which are taken very seriously by members of the fitness and spa teams.
It's also an absolute steal – with its all-inclusive nature including three meals, juices, plus spa and fitness sessions (depending on your package), you can really get more for your money, allowing for prolonged detoxification and weight loss.
Specialising in Pilates Reformer, yoga and detox, as well as pure weight loss, this 38-room retreat lies 10 minutes from Koh Samui's airport and is a short walk from the coast. Before you begin, you pick your programme, a step made easy by the wide variety on offer. The detox programme mixes colon hydrotherapy sessions, manual lymphatic drainage massage, detox drinks & meals, herbal supplements and supportive therapies whilst the lifestyle change programme will allow you to come away transformed, full of vitality, with a renewed zest of life. There are also packages for yoga, Pilates, spa and fitness that include five free daily yoga classes ranging from meditation in the mornings to yoga core in the afternoon. Accommodating both beginners and advanced yogi's, there is something for everyone on the daily roster.
Each journey starts with a visit to Alena, the expert wellness consultant, whose bubbly personality will talk you through your programme, your goals, strengths and weaknesses. From there, you meet your coach, who takes your weight and measurements before outlining your daily personal training. Once your core schedule is in place, it's up to you to pick your perfect combination, from an assortment of Reformer Pilates, Core Strengthening and Sunrise Bootcamp sessions, organised and instructed by the charming professionalism of the staff. Alongside sun bathing and a fitness schedule, the brilliant team at the wellness centre arrange spa treatments to compliment your daily routine. The Thai massage, taking place in the open-air, is definitely a treat to look forward to.
Along with the spa and fitness aspect of the stay, I also thoroughly enjoyed my daily dose of food from The Love Kitchen, sampling some of the tastiest vegan food I've tried to date. Serving portion controlled dishes, it is a testimony that healthy food can be deliciously satisfying. Alcohol and smoke free, Absolute Sanctuary truly lives up to the meaning of detox, and results are not only promised, they are guaranteed!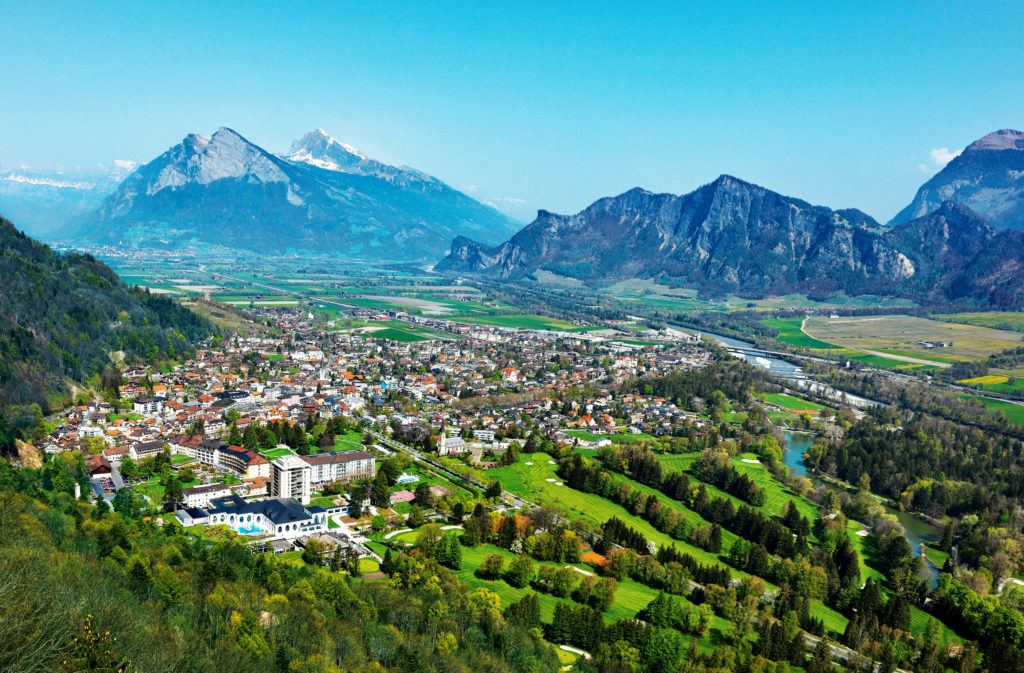 Grand Resort Bad Ragaz, Switzerland
Found in the wellness capital of the world, Grand Resort Bad Ragaz is not only a favourite in Switzerland for its five-star luxury, fabulous facilities (including an 18 hole golf course) and outstanding dining options – no, Grand Resort Bad Ragaz has, since inception, garnered a reputation that has spread around the world, attracting patrons from far and wide to sample their first class medical and rehabilitation facilities, their magical Thermal water, their inspired and tailored programmes and their sensational spa.
When they say 'the hills are alive with the sound of music' I believe them and the setting of Bad Ragaz alone will have you singing from the rooftops. Easily accessible from Zurich, in the centre of the village sits Grand Resort, an impressive structure made up of two separate hotels linked between three buildings – The Grand Hotel Quellenhof and Spa Suites and the Grand Hotel Hof Ragaz. The recent addition of the Spa Suites allows guests looking for a serious detox or weight loss programme, the opportunity to relax and retreat in the comfy confines of these spectacular spaces. The lofts and suites are designed in a contemporary style and include a private spa area with a steam bath, a freestanding whirlpool bath and, in some cases, a sauna – and from the taps flow Bad Ragaz's pure thermal water – staying healthy has never been so easy.
The Tamina gorge is known as one of Europe's most abundant thermal sources and is believed to have provided centuries of healing powers to the nearby villages due to its low mineral content and a temperature of 36.5°C. Since the hotel opened the healing water has been channelled into two thermal baths located within the hotel, the Helena Pool and the Tamina Therme, both adding to the overall comprehensive wellbeing ethos.
Possibly the most well-known aspect of the hotel, which in turn complements the wellbeing and recreational facilities, is the fantastic Medical Health Centre, a byword for diagnostics, preventive care, therapy and rehabilitation of the highest order. More than 70 doctors and therapists cover their specialized fields offering every service from Rheumatology to Aesthetic & Plastic Surgery, with all departments working closely with Viollier laboratory, Radiologie Südost and the Bad Ragaz Vein Center. As a combined effort, they have helped thousands of patrons through their many years of service, and for me, their team spirit and willingness to work together is one of the reasons Grand Resort Bad Ragaz is one of the best places for wellness in the world. To compliment the expert services on offer, the spa comes into play to offer relaxation and extreme pampering.
Alongside the wonderful services, suites and facilities, there are seven restaurants specialising in Asian, Mediterranean, International and Swiss specialties including one Michelin Star IGNIV by Andreas Caminada. Working closely with the rest of the team, Executive Chef Renato Wüst has also developed a specialist menu, Cuisine Équilibrée, which helps to regulate body weight and fosters a whole new sense of wellbeing.
A place where you can well and truly rehabilitate, work on your self, totally switch off and indulge in genuine luxury, Grand Resort Bad Ragaz has to be up there with one of the top wellness resorts in the world.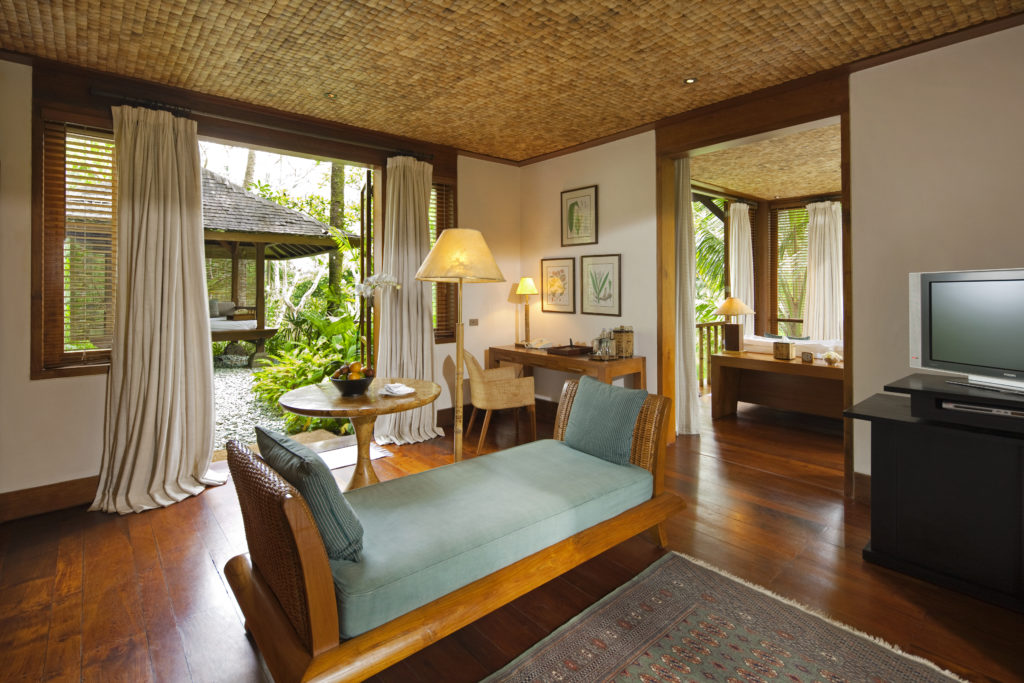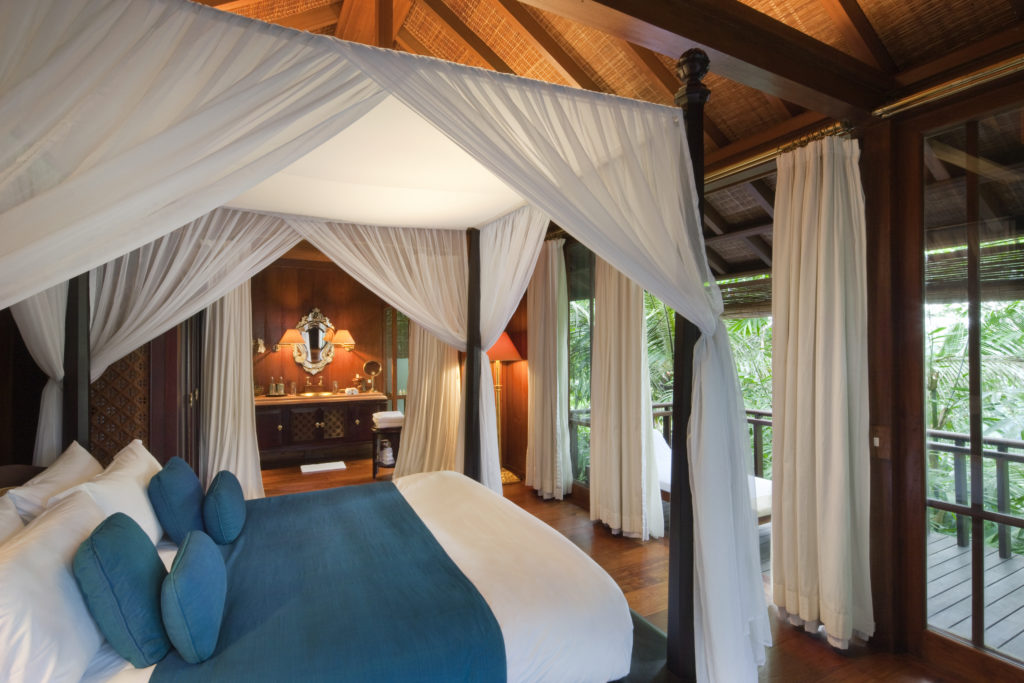 COMO Shambhala Estate, Bali
Nestled in the hills of leafy Ubud lays the charming COMO Shambhala Estate, a beautiful property with a holistic, 360-degree approach to wellness. With the pace of life instantly changing as you walk through the doors into a sea of whitewash walls, tall trees and green, you know you are in safe hands. Complimentary shuttles can give you your daily dose of shopping and culture, whilst hotel activities such as hiking and rice paddy bike rides will give you a flavour of life outside COMO Shambhala Estate.
The estate is a masterpiece in itself, with tropical foliage, elegant pavilions, and authentic residences; however, one of the main features for me was the natural spring, revered by locals for its healing properties. Trying in nicely with the wellness ethos, the three spring pools, situated down the side of the mountain are simply magical – the secluded setting alone will knock your socks off. As well as these unique pools, COMO Shambhala Estate has onsite specialists in yoga and Pilates, as well as guides for mountain biking, hiking, climbing, white-water rafting and outdoor circuit training, offering a 360-degree approach to wellness.
East meets west in the holistic Ojas spa, with wellness programmes covering Stress Management, Fitness and Detox. The Ayurveda programme caught my attention and treats the root cause of ailments by enhancing toxin catabolism and by balancing the five elements of body and mind to bring about a powerful sense of wellness. At the Estate, the Ayurvedic Doctor recommends a holistic, all-natural treatment plan depending on the individual's Prakruti (constitution) and current state of being.
To complement the fantastic spa facilities and experiences, the spectacular residences will ensure rest and relaxation is achieved throughout the rest of your stay. With 30 rooms, suites and villas within 10 residences and 4 private villas, there are plenty of options to ensure ultimate holiday happiness. To complete the holistic approach, COMO Shambhala places a core emphasis on cuisine, with COMO Shambhala's nutritionist liaising between the guest and kitchens to ensure all personal specifics are taken care of. Not a believer in calorie-counting diets, COMO has fostered a more balanced approach, encouraging guests to enjoy their food and its creation while maintaining a life-long interest in the benefit of good nutrition. As well as two main restaurants, there are themed dinners available on request, varying from full moon dates under the sky or picnic lunches by the spring water pools, the icing on the already delicious (and healthy!) cake that is COMO Shambhala Estate.