THE MAN WITH THE PLAN
News — 18.11.21
Swiss businessman and founder of Vista Global Holdings, Thomas Flohr, is a pioneer in the aviation industry. A leader who had the passion, skill, and commitment to transform an idea into a leading global air mobility group with over 2,000 experts and more than 190 jets covering and connecting every continent.
Dear Thomas, please tell the Altitudes Global reader about your history in aviation and your professional background before launching VistaJet.
Prior to VistaJet which launched in 2004, I was in asset finance and flying hundreds of hours each year for business meetings across the globe, so the only way to be in multiple meetings in multiple countries in one day was to fly private. However, I was astonished to learn how many business jets would sit unused — the average utilisation of a business jet is 250 hours per year, yet commercial planes are used around 4,000 hours a year — it just didn't' make sense to me. Another thing that I had noticed was a lack of consistency from one aircraft to another, which meant that as a customer I never knew what to expect when I arrived on the tarmac.
I was determined to find a better alternative. In doing so, I had to disrupt the status quo by offering a completely new way to fly – and the result was VistaJet. We launched in 2004 and what set us apart – and still does today – was our pioneering Program, which provides Members with access to an entire worldwide and branded fleet, whilst paying only for the hours flown, with guaranteed availability, unparalleled service and no asset risk.
What are the main activities of Vista Global Holdings?
Since the launch of VistaJet, our sole focus has been on making flying private simple. This has led to us investing in multiple technology, leasing and aviation companies to a point that it made sense to integrate everything together under one Group.
I formed Vista Global Holding in 2018 to consolidate what is typically a very fragmented industry and, in turn, make it easier to offer our clients the full range of business aviation services on a global scale, through our VistaJet and XO brands, and supporting operating partners including XOJET Aviation, Apollo and Red Wing Aviation. What we've created is a unique private aviation ecosystem that offers asset-light solutions across the entire spectrum of business aviation, with guaranteed and on-demand global flight coverage, and cutting-edge aviation technology.
This is all part of our commitment to provide clients with the most advanced flying services in the market and I am really proud to say that no other private aviation company can match us for logistics and infrastructure.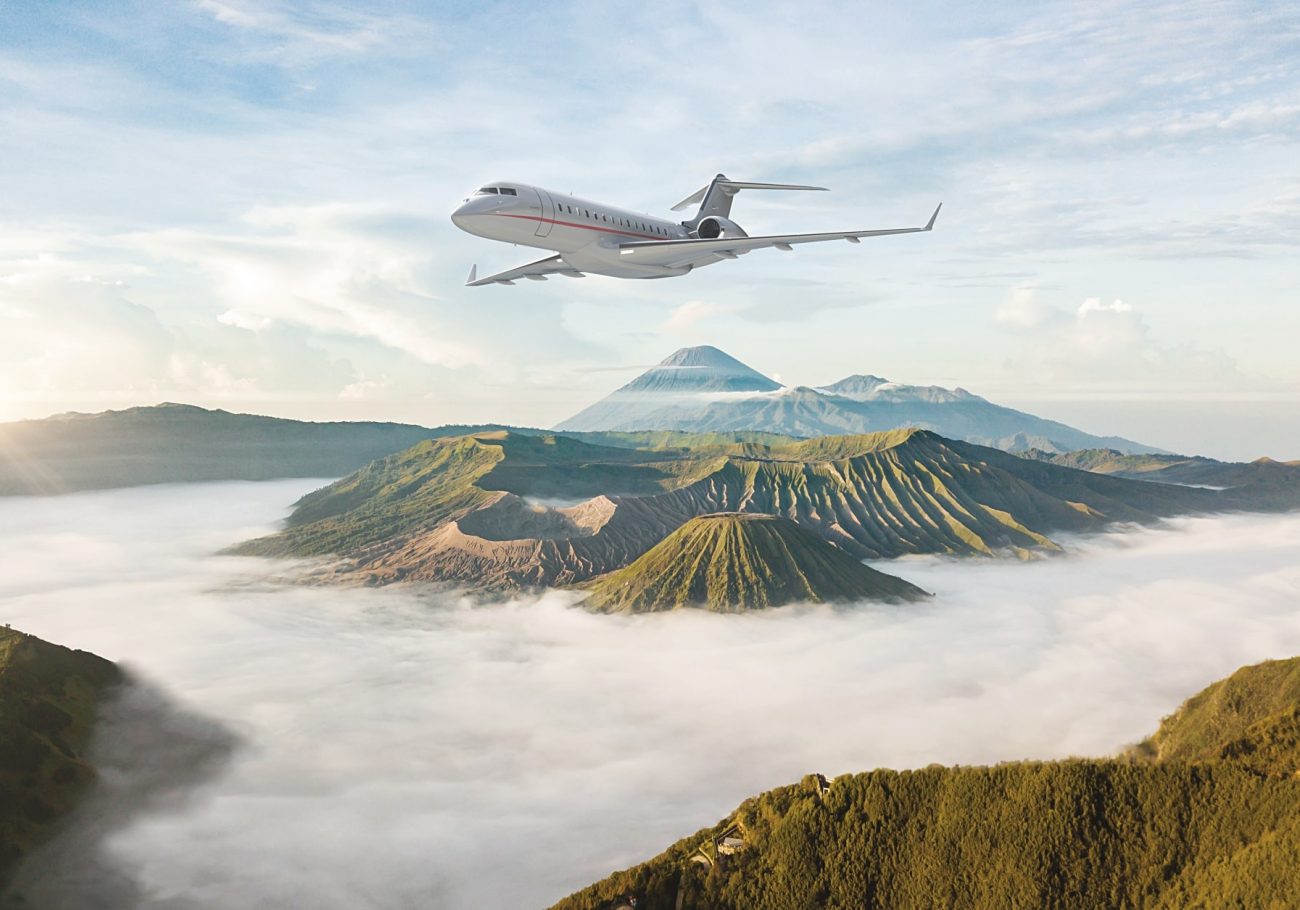 Tell us more about VistaJet specifically?
As the first and only global business aviation company, VistaJet provides seamless travel solutions for global business leaders, entrepreneurs, visionaries, founders, dignitaries, royals and families.
Our members know what they like and they choose our Program because it enables them to enjoy all the benefits of a personal jet without the responsibilities that come with owning an aircraft, and for the exceptional cabin experience they experience on every journey.
We fly to 96% of the globe – essentially anywhere in the world where you can land an aircraft – and our clients only pay for the hours you've flown – with the added benefit of guaranteed availability with as little as 24 hours' notice wherever you are in the world, at a fixed hourly rate.
VistaJet offers a four-week training schedule that helps dogs overcome sounds of jet engines, air pressure and the movements of air turbulence.
During the first half of this year alone, we organised over 13,000 flights, with each and every one of them tailored to the occasion, as well as the passengers' preferences – whether they are traveling for business and need to be in multiple locations within a short period of time, or vacationing with their family and looking to create the most memorable leisure trips in remote destinations around in the world.
The fleet includes mid-to-large-cabin, Global, and Challenger business jets across the entire Vista portfolio, including the Global 7500, Global 6000, Global 5000, Challenger 850, Challenger 605, and Challenger 350 models.
VistaJet is also the only company to offer a fleet of the groundbreaking Global 7500 aircraft, with four aircraft already available, and another nine to be delivered by the end of next year. This is a huge benefit for Members – it is the largest and longest-range business jet in the world and its record-breaking speeds mean that, for the first time, travelers can go from Dubai to as far afield as San Francisco, Vancouver, or Sao Paulo in one trip – and arrive up to 21% faster than the next fastest business jet on the market.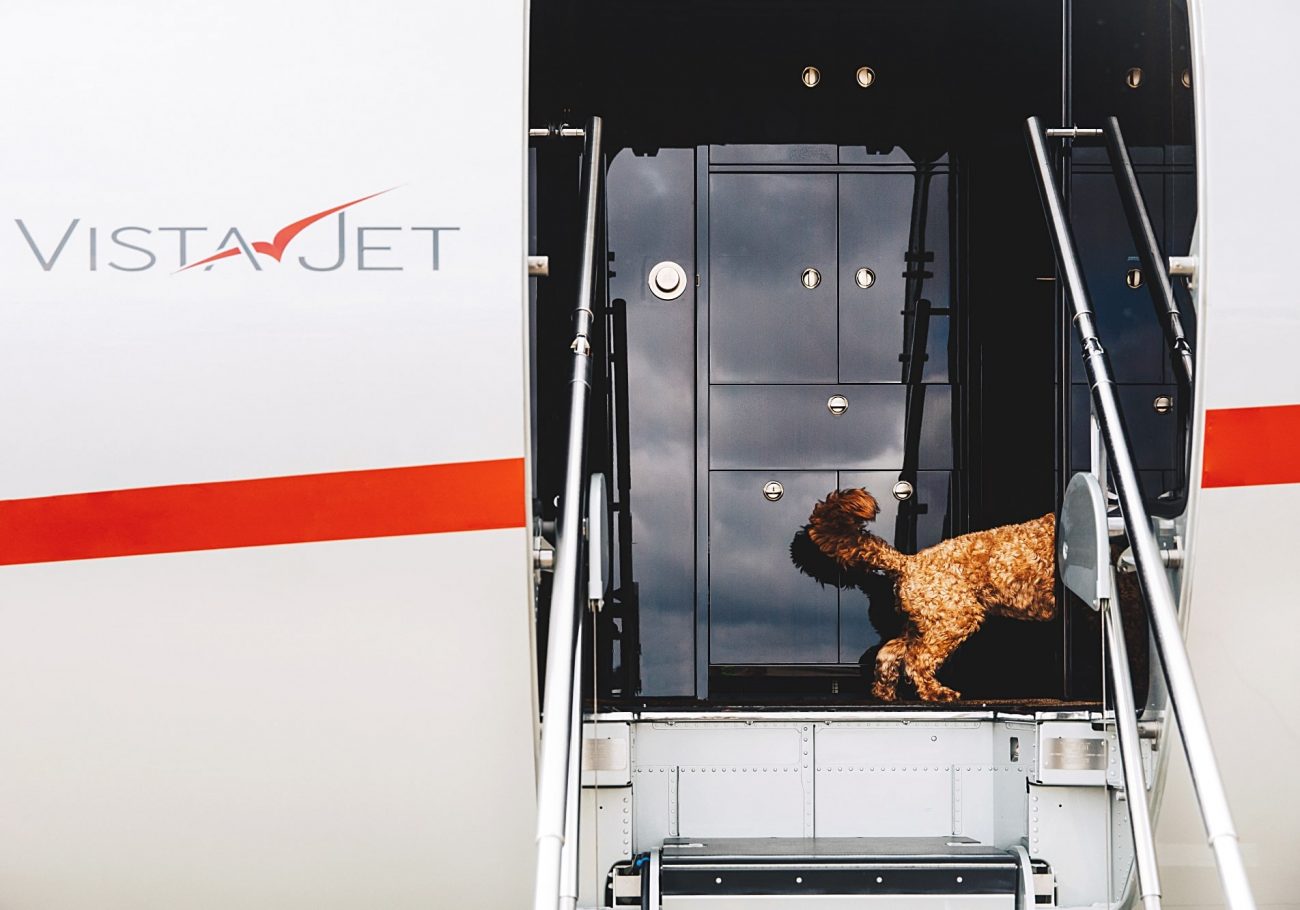 Talk us through the interior space of the dedicated VistaJet aircraft.
For travelers, the cabin is a significant part of the journey experience and this is particularly true for private travel. We've dedicated a lot of energy to creating a space that feels like a home away from home – from the spacious stand-up cabins to the elegant furnishings, with dark wood, fine Italian leather. We even offer a curated library. For corporate leaders, it is business as usual when they fly as all cabins are equipped with the most advanced office equipment to maximize productivity.
VistaJet is renowned for having the only consistent fleet in the industry so, whether you're traveling on a Global 6000, Challenger 350, or the new Global 7500, the interior of our aircraft is identical throughout and you know what to expect every time you fly.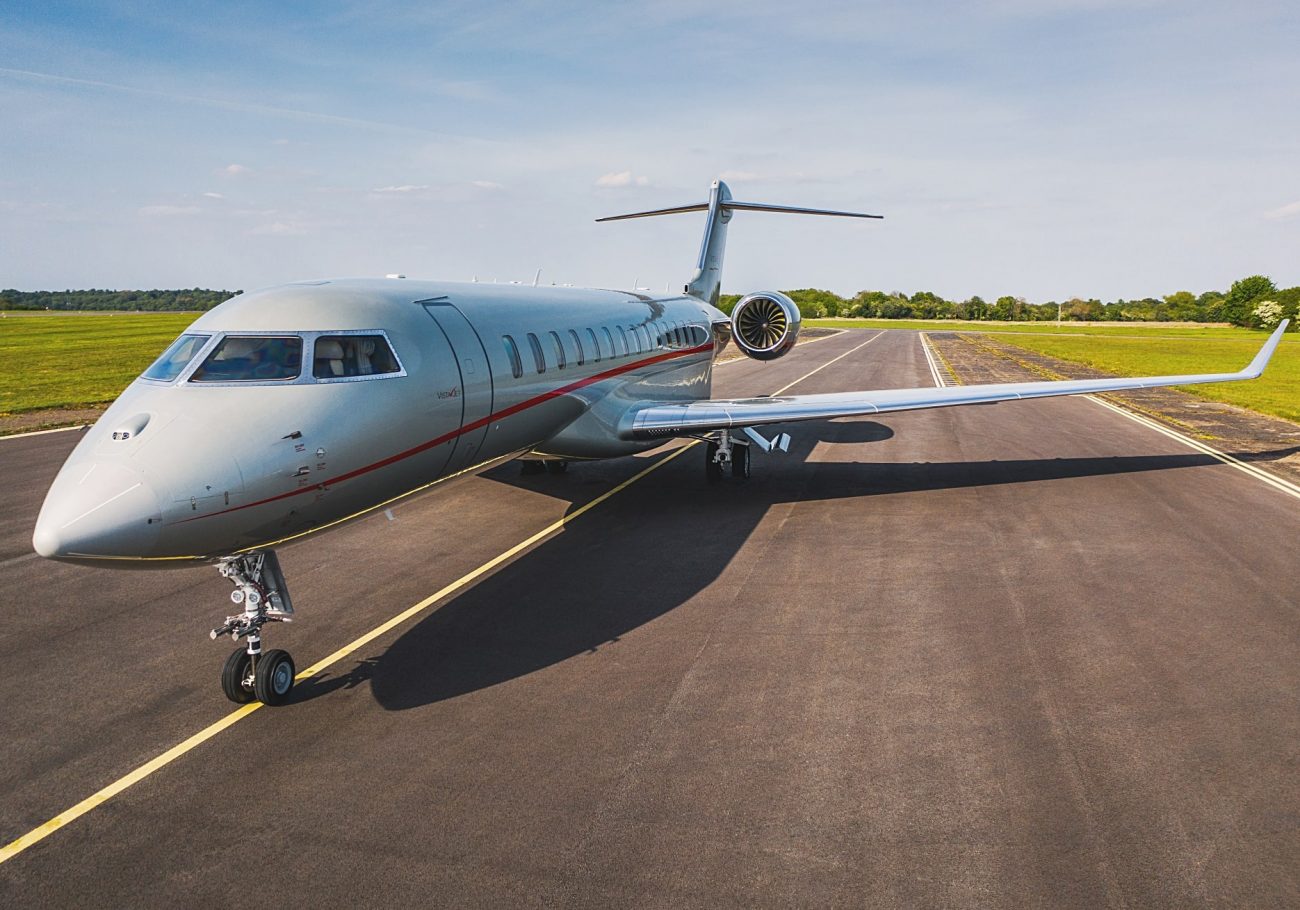 Does one need to be a VistaJet program Member to fly with VistaJet? And how much does a Program membership cost?
While the majority of VistaJet bookings come through the Program, the VistaJet experience can also be enjoyed through on-demand flights. In fact, we have a large number of clients who fly with us occasionally, especially over the past year when our On-Demand services had a record number of bookings, with an increase of +15% year-on-year.
What's most important to us is that we serve our clients' needs the best way we can, and for most that mean joining the Program, where they benefit from straightforward, transparent and pre-agreed rates on all their chosen routes. They are also able to take advantage of genuine global private jet availability – anywhere, anytime – and many other exclusive benefits.
The unique nature of the VistaJet Program means there are no set costs – it is entirely bespoke, individually tailored to each person's personal flight profile and preferences, including their most detailed requirements.
Our global infrastructure means that none of our aircraft have a "home" to fly back to – when you book with us, we simply move the nearest plane to pick you up. By removing the restrictive burden of 'positioning fees', our clients only ever pay for the time they are in the air. It is a feature of our Program that delivers exceptional savings for private individuals and resonates particularly well with our corporate clients – especially when compared to the cost of ownership.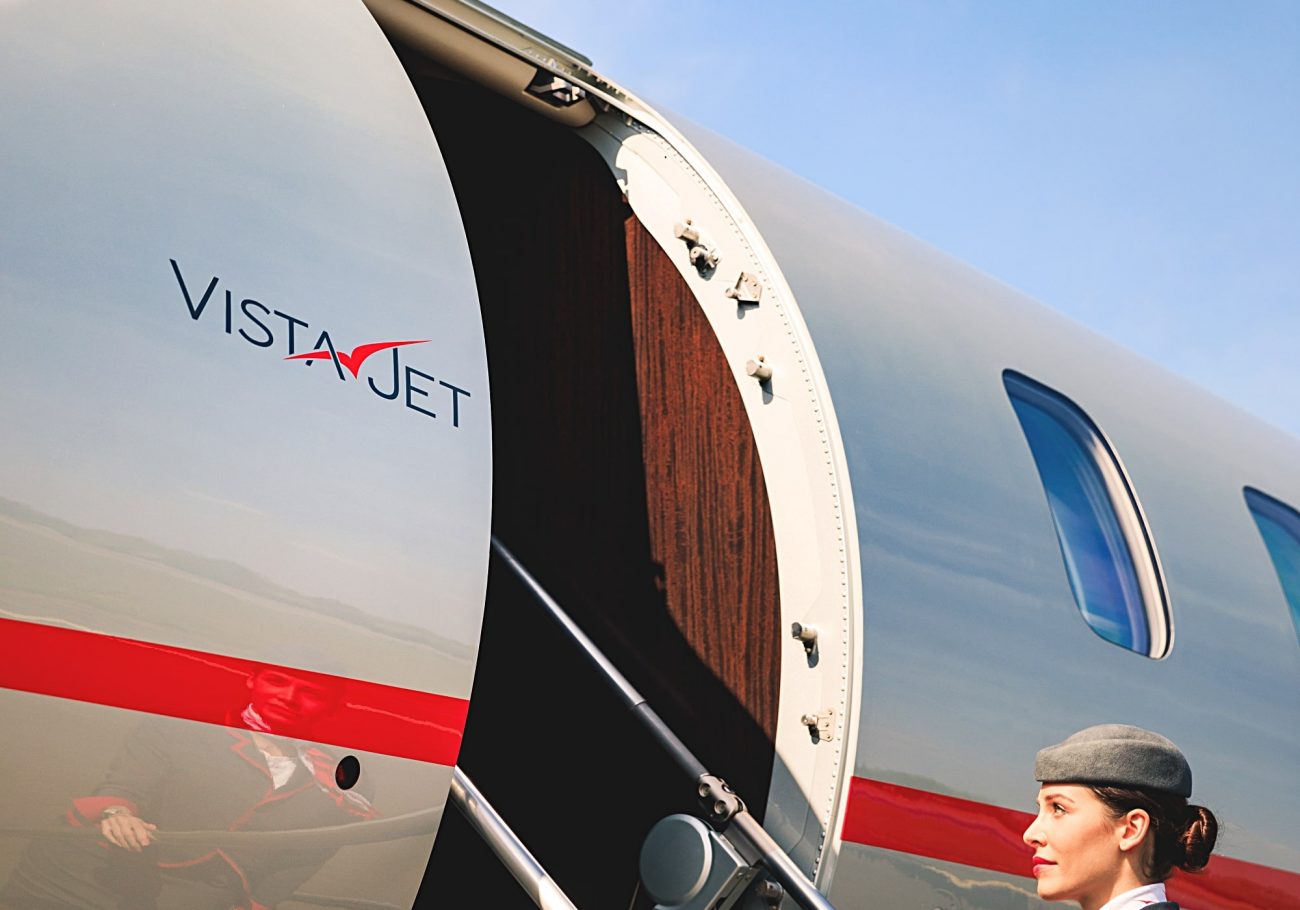 Has the VistaJet Program membership evolved over the years since its inception?
I am really proud to say that the VistaJet model and concept has remained unchanged since its inception – it shows that we got it right from the start. I have been thrilled to see our approach demonstrate its robust nature through its flexibility, global infrastructure, and a floating fleet that can move to where the demand is and, has continued operations throughout the pandemic, without retreating from any markets.
That is not to say that we haven't evolved and adapted, quite the opposite in fact. Our Members are at the centre of everything we do, and their evolving needs dictate the services and new travel solutions we offer. It is vital that they are fully supported and feel at home wherever they are. By really taking the time to listen to them – and combine this with the latest technology and our value-driven approach – we support our Members, however, they fly with us.
For example, after over a year with restricted travel, months spent in lockdown and an increased awareness of personal health, many of our Members are wanting to seize the opportunity to explore new destinations as restrictions allow, and to spend a longer time at destination to really experience it, to take part in conservation and community projects, and see and protect the world's incredible wildlife first-hand.
It was this trend and demand for these types of journeys that led us to launch our latest category in our Private World series (a collection of our favorite accommodations, islands, estates, yachts and experiences around the world). VistaJet-to-Wild, is a collection of journeys that take in some of the world's most incredible wildlife in utmost luxury, allowing our Members to really feel part of the community they visit and make a positive impact on the world.
Growth in corporate travel has also increased, with VistaJet seeing a surge of 49% in corporate interest globally since the start of the pandemic. Businesses are rapidly changing their needs, requiring 24/7 accessibility and maximum flexibility in their travel requirements, as well as enhanced safety protocols. VistaJet listened and launched a new Corporate Membership for businesses that require flexibility, streamlined travel logistics, and at least 50 flight hours over 12 months, with the lead time for reserving aircraft just 24 hours for domestic flights and 48 hours for most international destinations.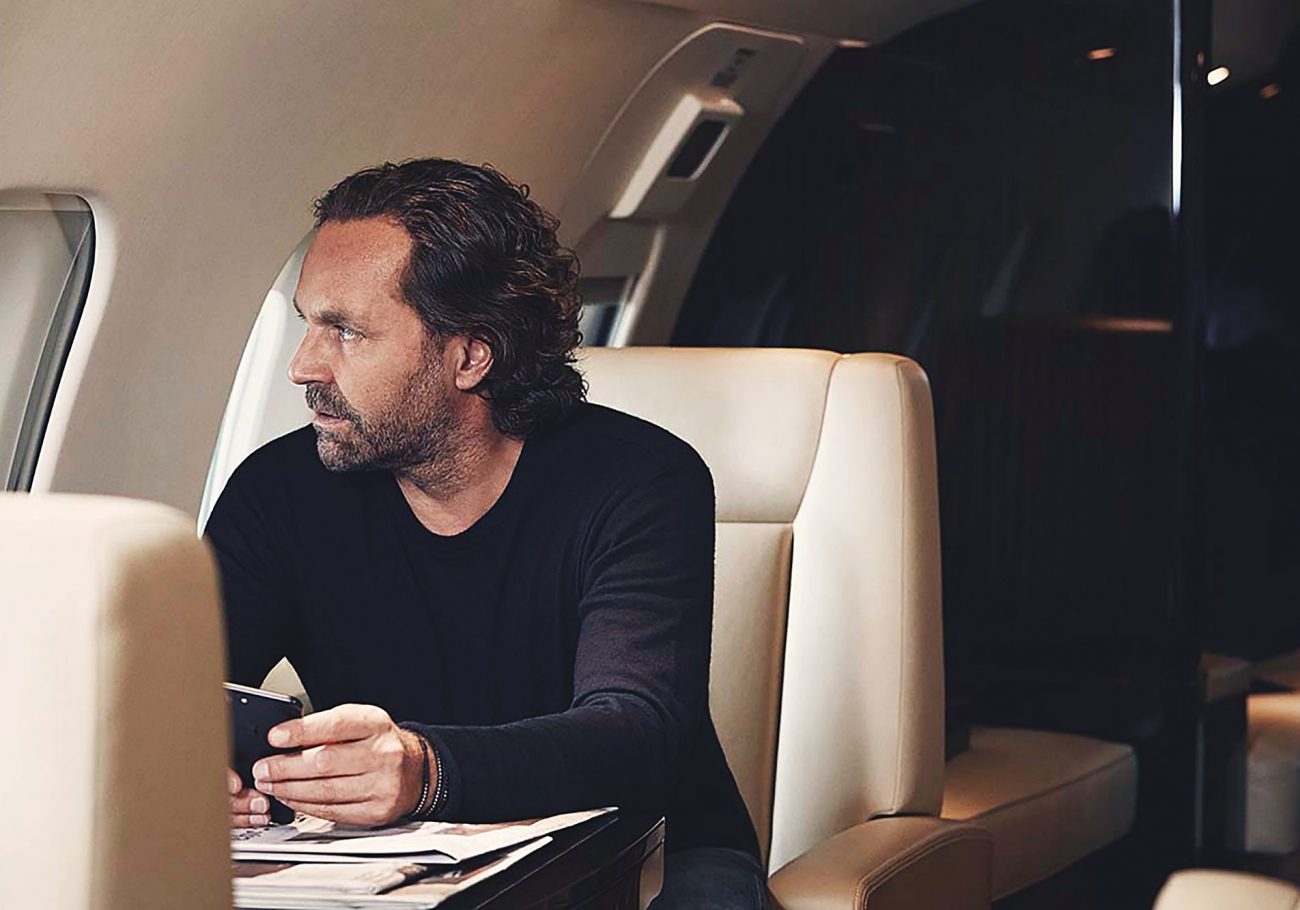 What experiences can one expect flying with VistaJet compared to other charters?
We are committed to offering the ultimate cabin experience. It is why we seek to do things differently and take care of every detail to ensure our Members enjoy a tailored and unparalleled experience,
every time.
The cabin itself is extremely important so we have created a space that has been purposefully designed to meet all possible needs. But the VistaJet experience is about much more than that, it is about delivering excellence from the very first point
of contact.
We have dedicated teams who look after every request and have at least one Cabin Hostess and two crew in the flight deck on every VistaJet flight.
Our Cabin Hostesses who are the very best at what they do – they are all trained by the British Butler Institute; trained up to WSET2 in wine and spirits; they are the first children-trained cabin crew in private aviation, with training from the prestigious early years education and childcare institute, Norland College.
We are also the first in private aviation to have in-house MedAire instructors; and this year we introduced further tuition in all segments of pet first aid to ensure safety for all, in-flight.
You founded VistaJet in 2004 with two aircraft and the company has come a long way after 17 years in the business. How do you think it will evolve over the next 10 years?
I have no doubt that there will be even more developments globally, you only have to look at the increasing speed at which the world is changing, particularly through technological advancements.
Not only that, but over the past 18 months we have seen a seismic shift in perceptions towards private travel as a direct result of the pandemic, and I believe that we're yet to see the full impact of this on global aviation landscape.
What we do know is that it has been a pivotal moment in our sector and we are extremely aware of the critical and growing role private aviation will play as part of the global economy for years to come.
More people are now understanding the true value of business aviation, with more corporate and private individuals choosing the benefits of flying private. I expect this upwards trend to continue.
Our focus now, as ever, is to continue supporting our Members' travel requirements and, whatever that means tomorrow, we will adapt as necessary, whether that be in new products or service innovations onboard or at the destination. For example: When it comes to luxury, a key driver will be mobility – by that, I mean global infrastructure, flexibility, and guaranteed expertise. Executives want to be as efficient and as mobile as possible. It is about having information at your fingertips and booking immediately — right there and then. They also want to know what's out there, where the best restaurants are in every location. It is all about bespoke, high-touch experiences. This is where I believe this industry is going.
Sustainability will also continue to be a key focus for us and the industry as a whole and we will continue to use our voice to push the industry forward and move towards our commitment to become carbon neutral by 2025, 25 years ahead of current sector goals. The VistaJet commitment will also form the blueprint for all Vista companies.
Given the challenges to global accessibility created as a direct byproduct of the pandemic, it is no surprise that demand for larger aircraft that can travel further has accelerated, with the Global 7500 opening up a whole new world of long-haul private flying.
Not only does it get you where you want to be faster than ever before and in the very best comfort, but — with the addition of a revolutionary cabin lighting system — you arrive feeling energised and without the burden of jetlag.
We want to ensure the experience of travel is enjoyable and memorable for all with around one in four Vista Jet flights having a child on board, it is increasingly important that we are able to offer experiences dedicated to young travelers.
VistaJet's extensive travelers' program for children, Adventures in the Sky offers interactive entertainment, educational activities, and tailor-made parties in the sky to make young fliers' time in the sky truly memorable.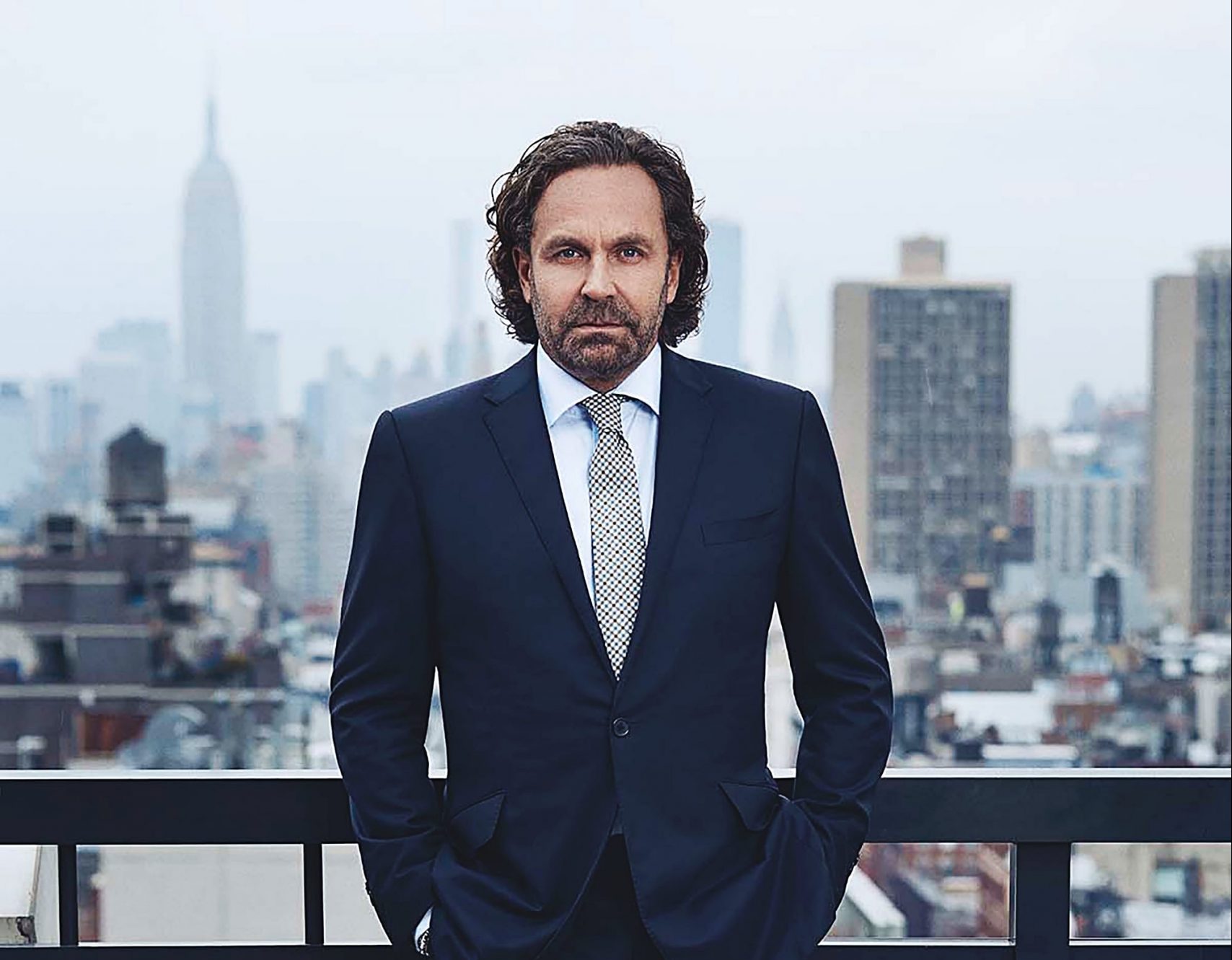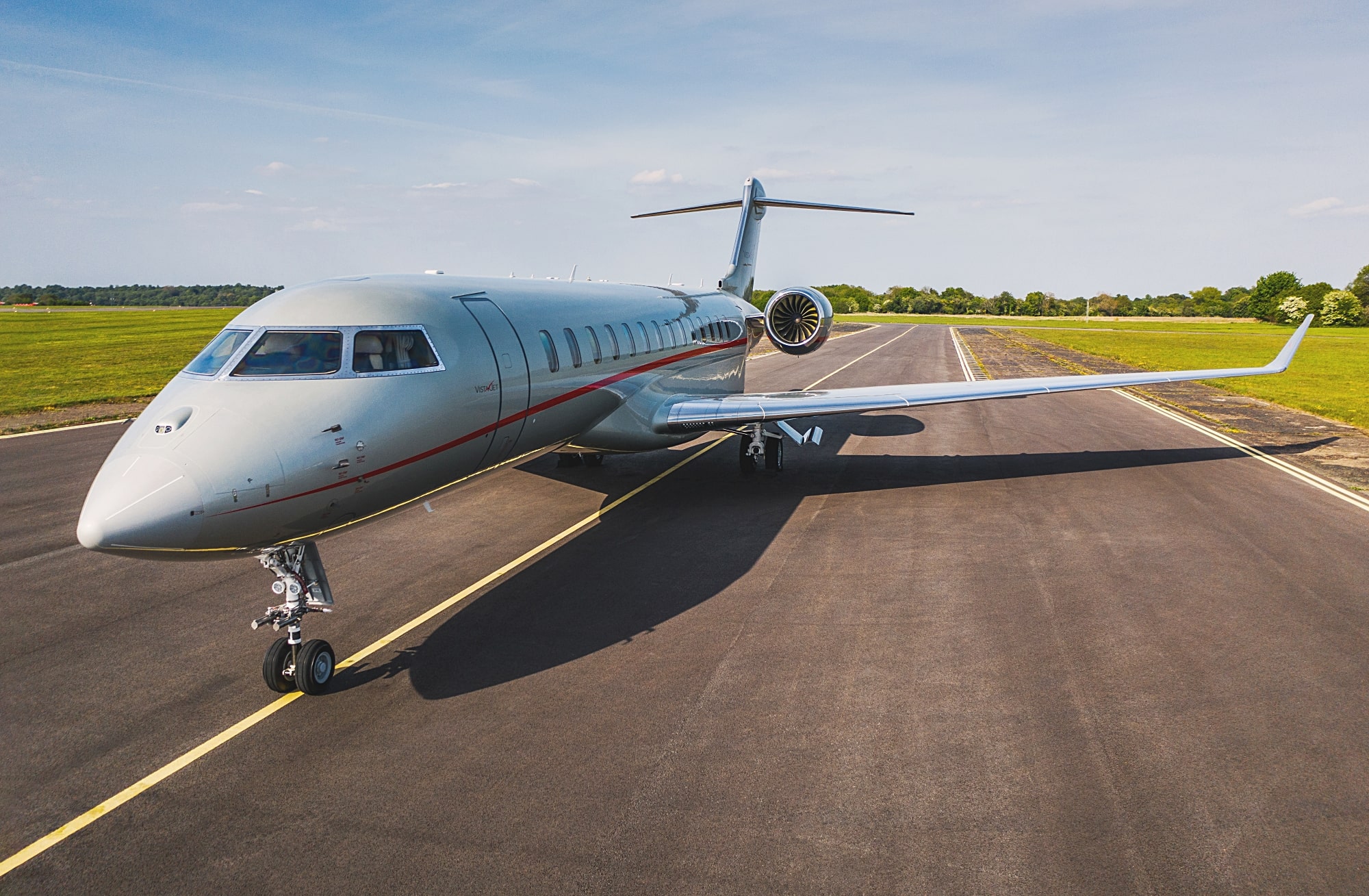 As a global operator, which markets have shown robust growth this year?
As a Group, Vista had really strong performance in 2020 and we've consolidated this with an exceptional start to this year, with record sales across our core subscription products, driven by a surge in demand for new memberships and flight hours across all key markets.
While there has been interruption to and from certain destinations throughout the pandemic, North America continues to account for the majority of total Group departures – thanks to the market remaining open for domestic flying, business travel rebounding and finally the resumption of international flying from June.
Regionally, the Group saw an increase of 153% in-flight hours in the Middle East in the first six months of 2021, with North America and Europe registering 76% and 41% respectively.
It is VistaJet that is driving the majority of our business in the region, with the UAE being particularly active – it accounted for a massive 34% of all VistaJet flights in the first half of this year, while combined flights into Dubai's two international airports saw the Emirate become the Group's number one destination for flights.
Our Cabin Hostesses who are the very best at what they do – they are all trained by the British Butler Institute.
The Middle East has seen exceptional growth during H1 2021.  What markets do you next expect to see growth in?
Most of the growth in the Middle East is driven by VistaJet, which saw triple-digit sales growth in UAE, as well as Bahrain and Qatar as open borders encouraged a strong rebound in activity.
The most popular flight routes are to Russia, Turkey, Greece, Egypt and the UK, with inter-Middle East flying also being key, especially now that Saudi's borders are open again. India is another key market for us, and one that we expect to gain increasing momentum over the coming months and beyond.
The flexibility of a floating fleet and where it is placed around the world allows Vista to take advantage of these shifting flight movements and position its global fleet accordingly.