PILATUS HANDS OVER FOURTH PC-24 TO PLATOON AVIATION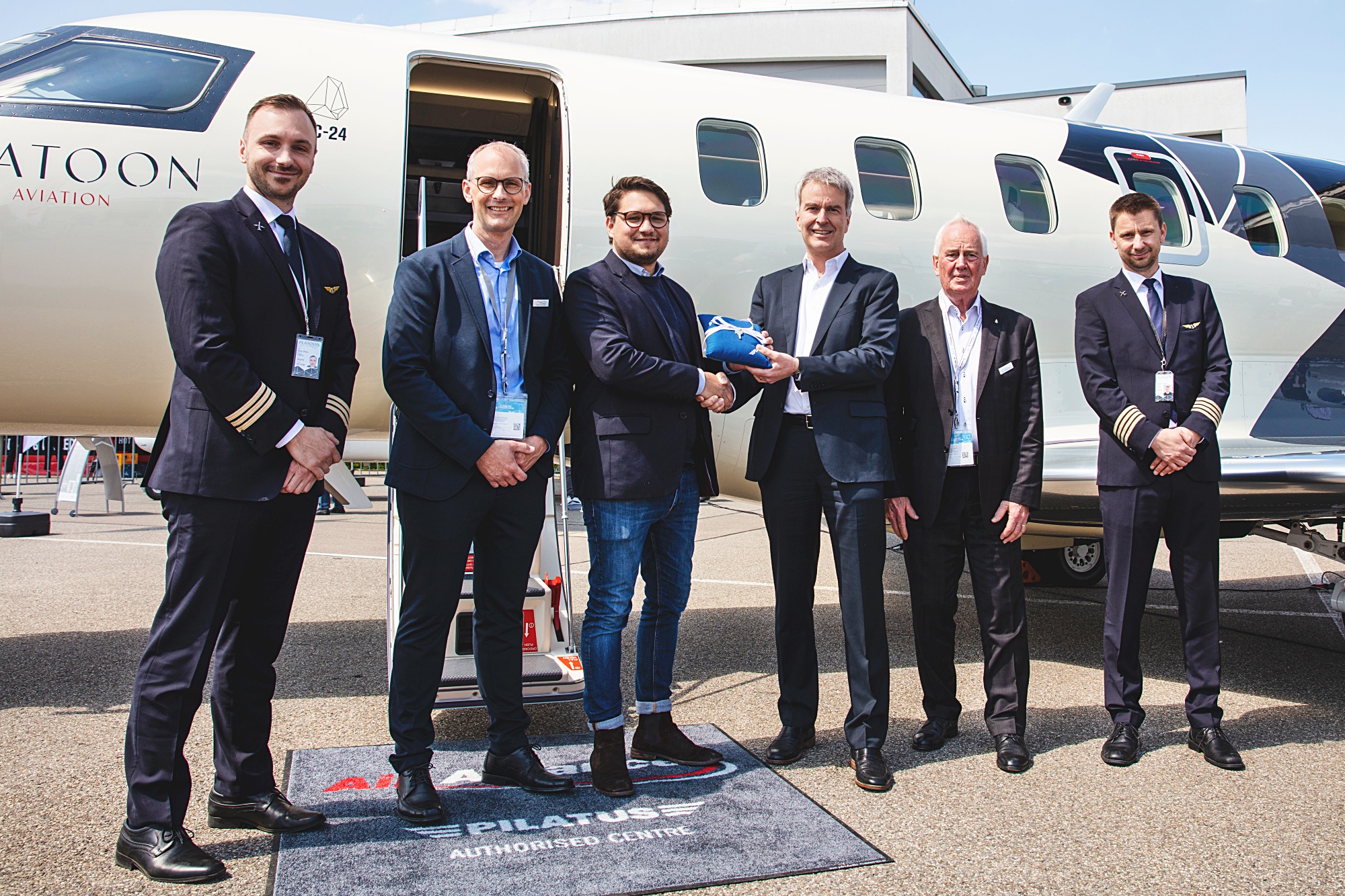 Pilatus has handed over its fourth Super Versatile Jet to Platoon Aviation, the German charter operator.
The handover took place at AERO Friedrichshafen, Germany's leading general aviation show, where the PC-24 stood out for many reasons, not least of which was its unique paint scheme.
The brand-new PC-24 exchange took place in the presence of Pilatus and Air Alliance, the authorised Pilatus Sales Centre for Germany and Austria. The German operator, whose fleet consists exclusively of PC-24s, provides flights to all European destinations. And as a new player in this market, Platoon Aviation knew it would have to stand out with a modern product. "The PC-24 is at the cutting edge of technology and offers passengers the highest level of comfort, be it the light, spacious cabin, the flat floor or the high quality workmanship of the materials", says Deniz Weissenborn, Managing Director of Platoon Aviation, adding: "This elegant business jet is an excellent match for our modern corporate philosophy".