GREENPOINT VIP CONCEPT SHORTLISTED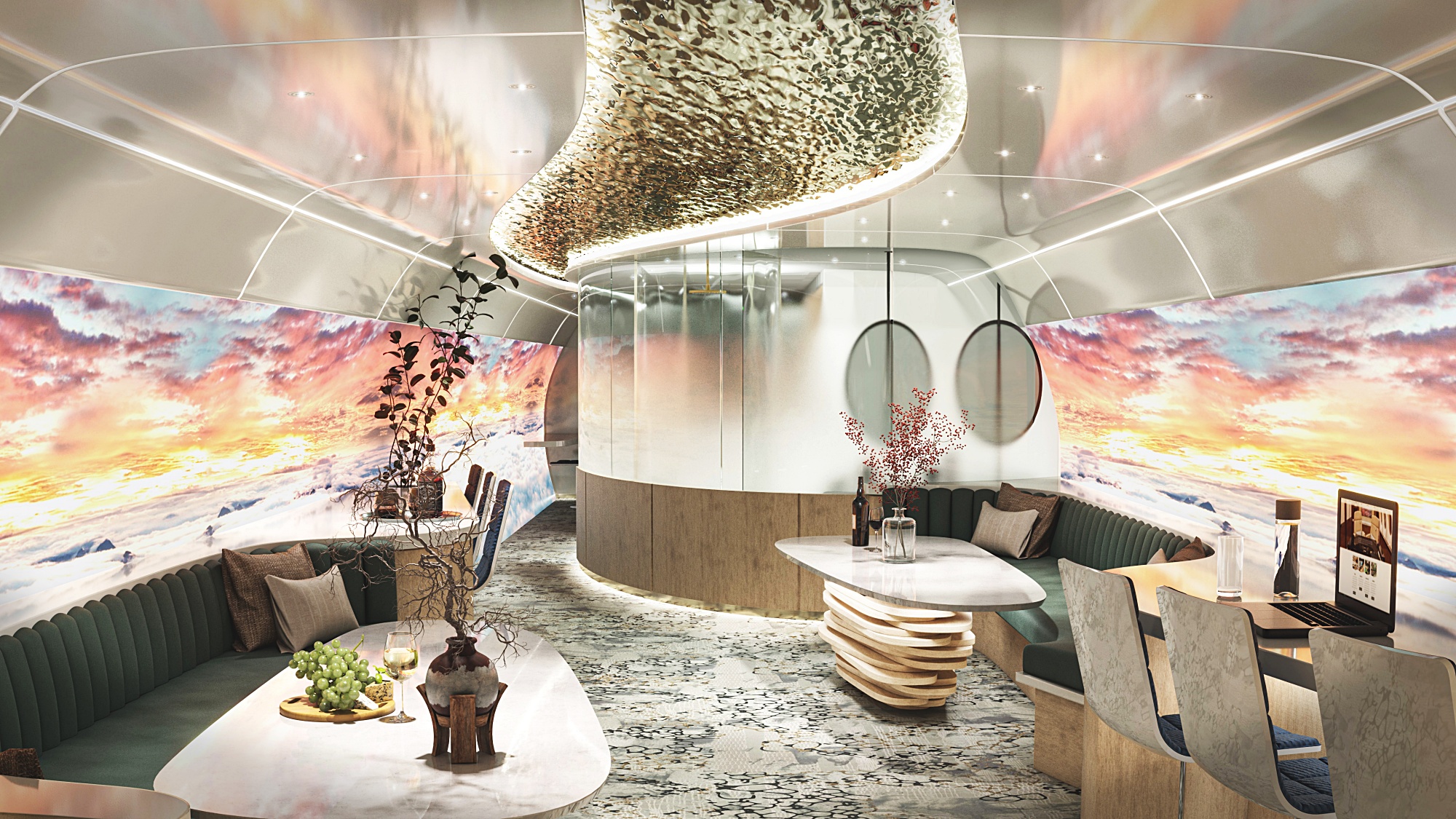 Greenpoint Technologies' Retreat concept has been shortlisted for The International Yacht & Aviation Awards 2022.
Private Jet Design Concept award. Created for the BBJ MAX 8, the interior concept features a timeless, interactive main cabin that is ideal for socialising and relaxing along with key design elements including white, high-gloss architecture accented by sustainable oak, tactile velvets and scalloped details.
"We recreated the experience of a luxury spa retreat," commented Annika Svore Wicklund, Greenpoint Design Director. "The Retreat interior brings together organic forms, live greenery and progressive, intuitive technology. The atmosphere is serene and modern – designed to encourage relaxation and self-care priorities. The result is a well-being haven, wherever you are in the world!"