FALCON 10X INTERIOR AWARD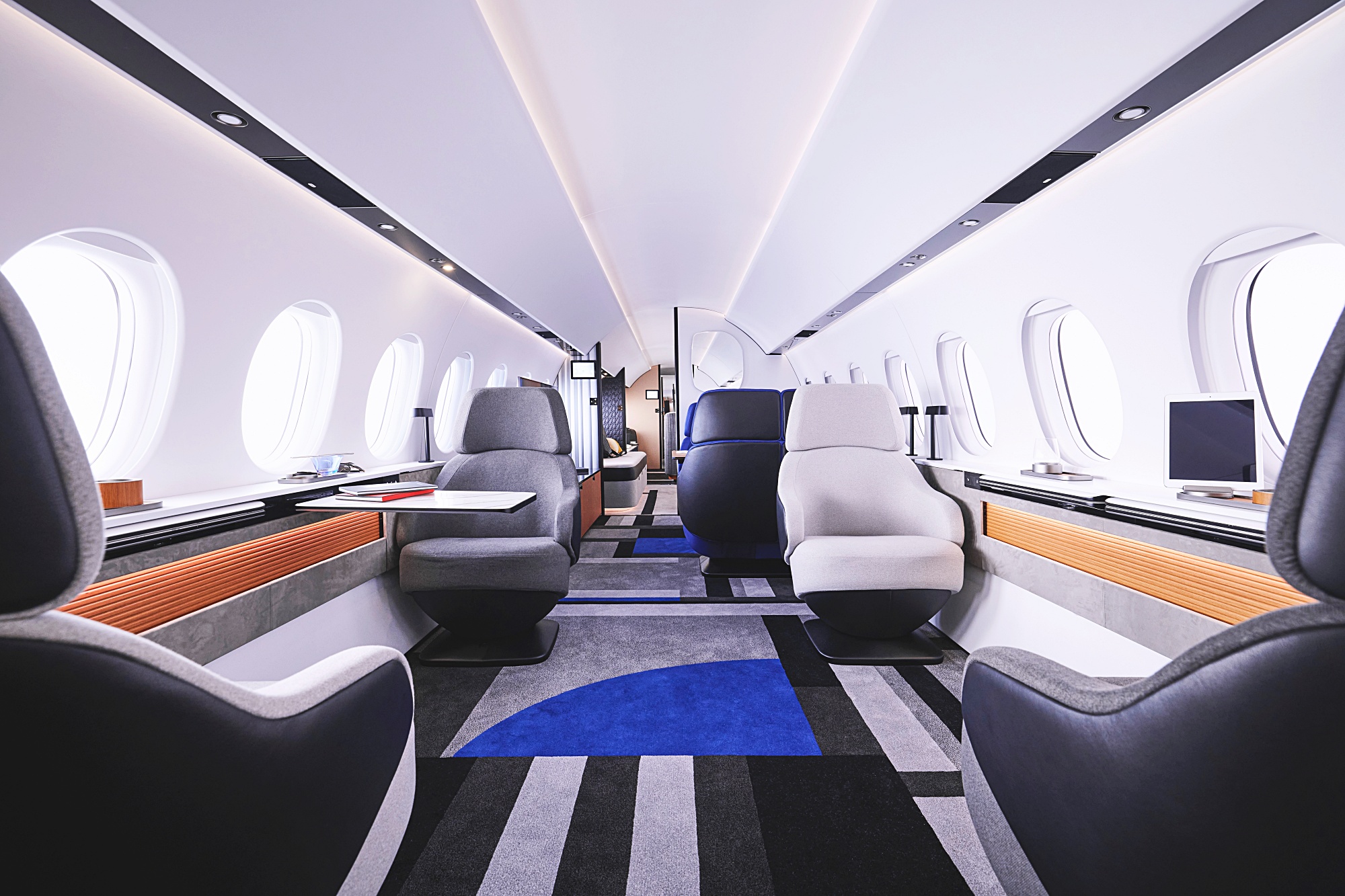 Dassault Aviation's 10X has won the coveted Red Dot award of distinction for interior design.
Red Dot's judges acknowledged the large-cabin business jet's 2,780 cubic feet of interior space, which provides endless possibilities for design creativity and inventiveness.
"Dassault Aviation stands apart in its ability to blend high technology – the company is a world leader in aerodynamics and digital flight control – with cabin aesthetics and the inventive use of modern design," said Chairman and CEO Eric Trappier. "The objective is to raise the bar in terms of passenger experience, which is what you will see in the 10X."
The full-scale mockup of the award-winning cabin was shown at EBACE, displaying the cabin's superb ergonomics and ultra-flexible layout.