G800 CROSSES THE ATLANTIC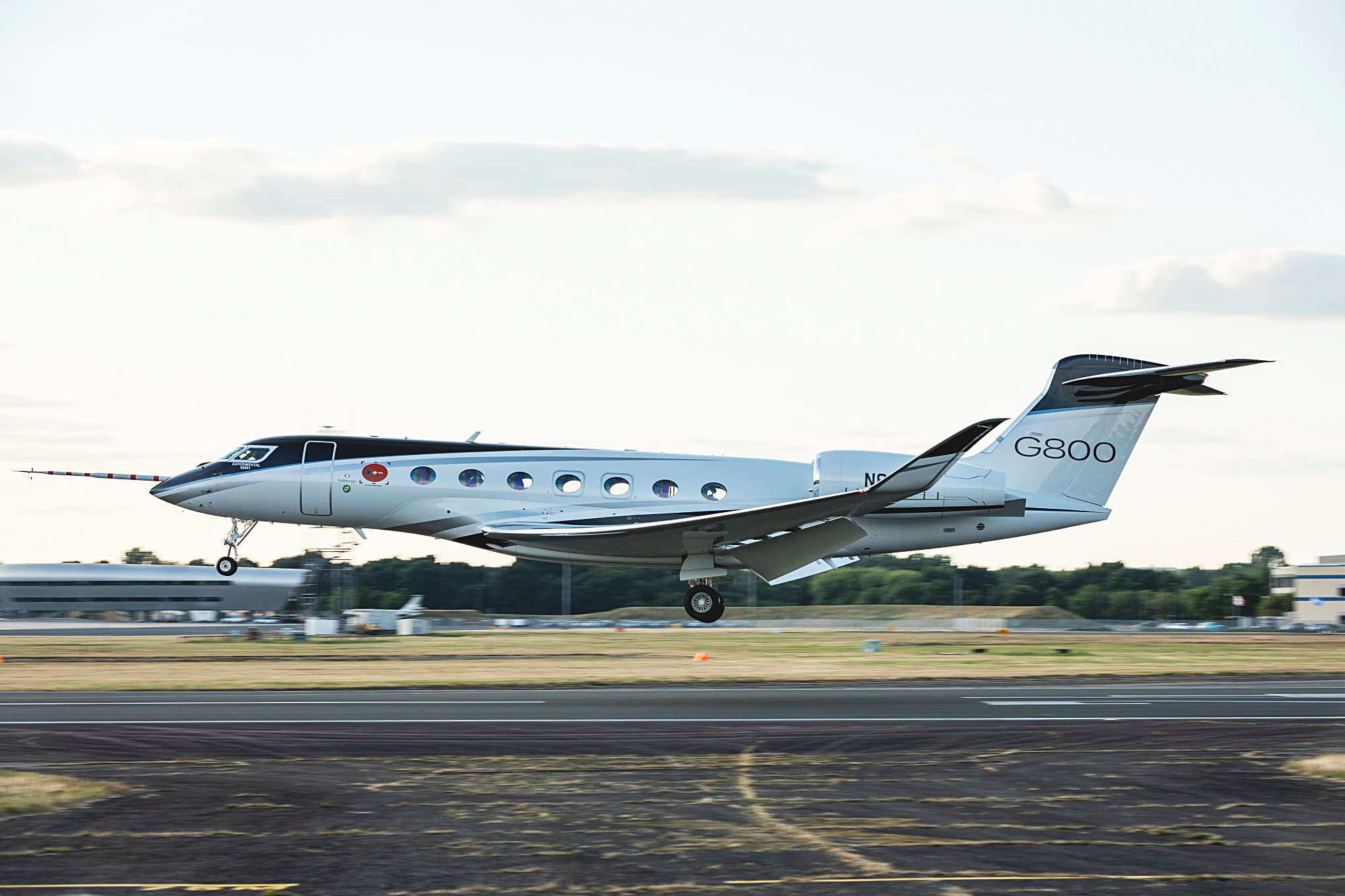 Gulfstream's G800 has made its first international trip only weeks after the aircraft's first flight.
The G800 flew from Savannah to Gulfstream's Farnborough facility in support of the company's participation at the Farnborough International Airshow.
"To take the G800 on this trans-Atlantic trip so close to its first flight is extraordinary," said Mark Burns, president, Gulfstream. "Thanks to our strategic planning and the investments Gulfstream has made in our new aircraft programs, we are able to fly the G800 with remarkable efficiency and bring the aircraft directly to customers early in the flight test program, as we have in Farnborough. The Gulfstream Farnborough Service Center is one of our newest and most modern, and it's fitting that the G800 has made its international debut here."
As the longest-range business aircraft in the industry, the G800 can fly 8,000 nm at Mach 0.85 and 7,000 nm at Mach 0.90 while the cabin can be configured with up to four living areas with seating for up to 19 passengers and sleeping space for up to 10.