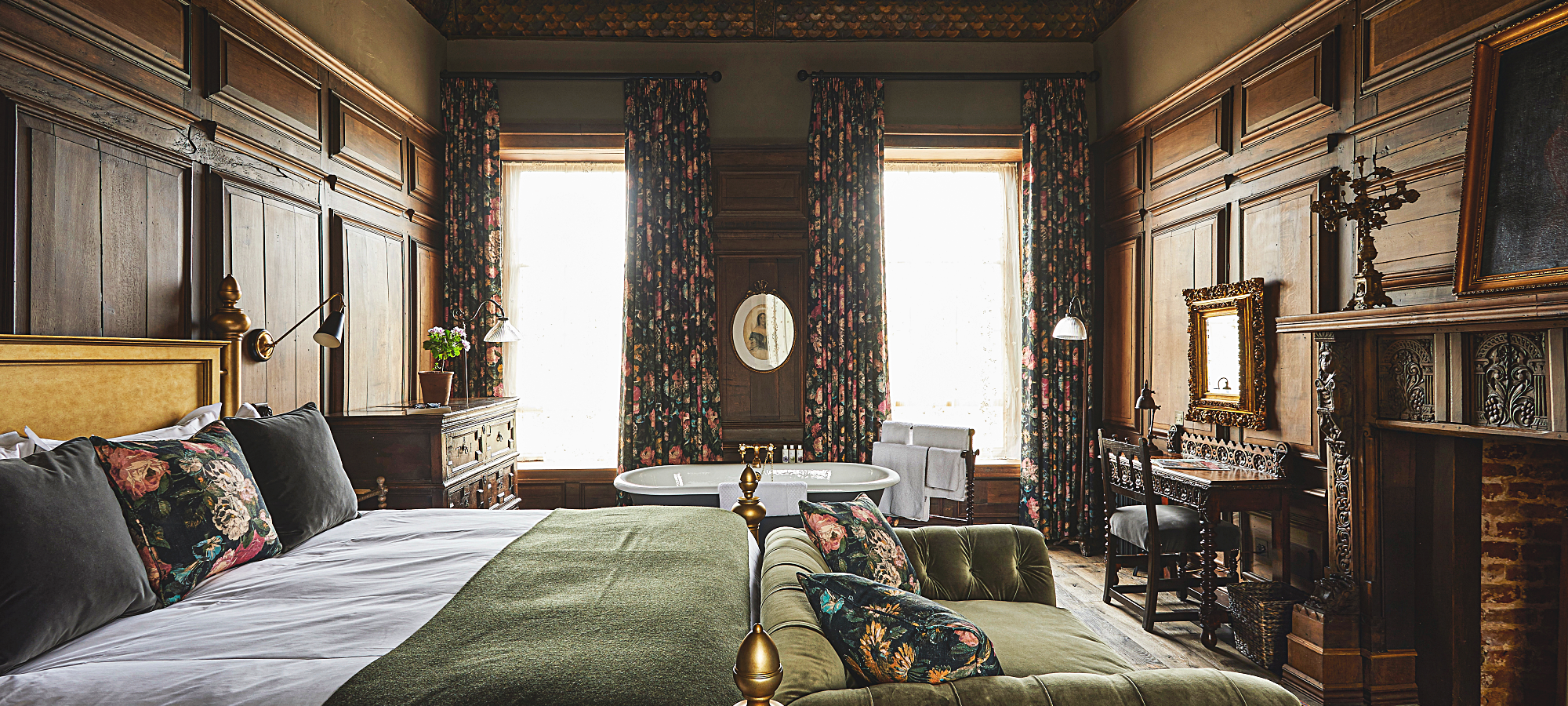 Something that never goes out of season on the travel front? The art of true escapism. And there is nothing better to do during the UAE summer than escape it, heading to cooler climes and making the most of the great outdoors.
Best of all are the hotels that offer no choice but to succumb to complete and utter relaxation from the moment you arrive and in the UK, they are aplenty! From luxury home style stays in the Cotswolds, rustic Yorkshire retreats, and boutique hotels in the middle of nowhere: we share some of the UK's best holiday spots. So prescribe yourself a lungful of fresh air and some countryside comfort at these stunning hideaways, ranging from north to south and east to west.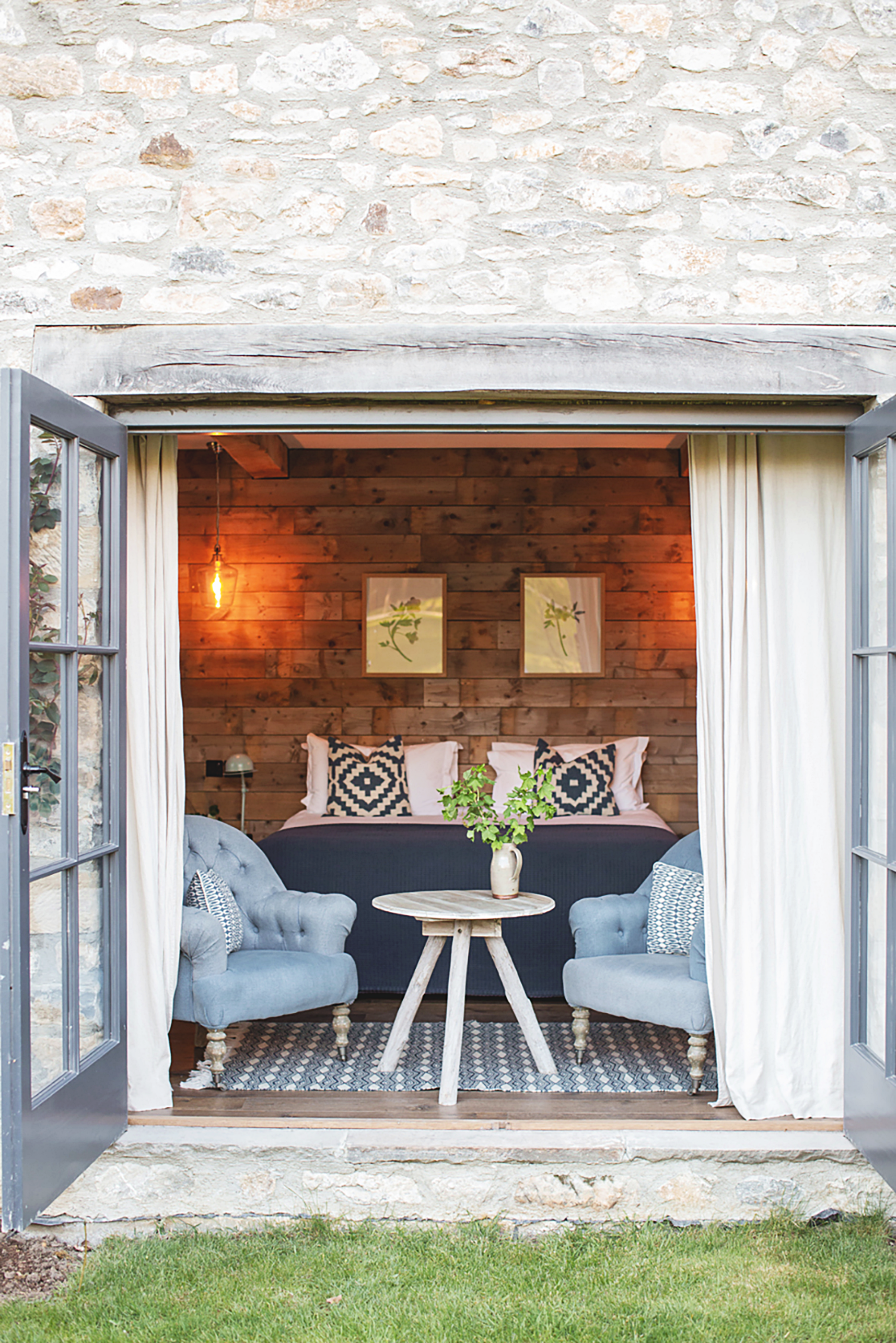 THE PIG AT BRIDGE PLACE, CANTERBURY
The Pig at Bridge Place is a true hidden gem in the southern countryside, come rain or shine. The boutique hotel that is part of the infamous Pig Hotel group excels in all areas – from the restaurant to the reception and everywhere in between, the attentive staff are smiley, friendly and relaxed. What's more, there's plenty to see, eat and do, ranging from exploring the glorious walled garden to devouring the mouth-watering pizza and luxuriating in the sensational spa treatments.
Formerly Bridge Place Country Club, The Pig at Bridge Place is a 17th-century manor house just outside the historic village of Bridge in the Nailbourne valley, three miles south of Canterbury. With its welcoming red brick façade and ornate Jacobean interior, Bridge Place is an intriguing old building with a rock-n-roll vibe. Over the past four decades this musical honeypot has been home to some renowned parties and gigs, famously or rather &infamously* playing host in the & 70s to Led Zeppelin and The Kinks. The main house is positively pepped with cosy nooks to curl up in – meanwhile, a string of cosy cabins lie beyond the babbling brook which runs through the grounds, and the trademark kitchen garden has a hidden-away patio perfect for alfresco feasting. Each hut houses a double bedroom with cosy bathroom and wood-burning stove.
As with all Pig properties, the restaurant is the beating heart of the hotel. A long conservatory-style space is lit by charming vintage lamps and at the helm, chef Kamil Oseka presides over a moreish menu sourced from a strict 25-mile radius (and plenty from the kitchen garden, mere metres away). Meat eaters might choose just vegetables as a main course – every dish sounds so tempting – think Smoke House carrots with red mizuna or Rainbow Chard with crispy Iffin Farm egg. There is also plenty of fish, game and meat on the menu. The breakfast buffet is extensive and not to be missed, with cooked dishes ranging from smoked kippers to healthy breakfast bowls.
Another highlight of this intimate property is The Potting Shed, a small spa home to two tranquil spaces with an extensive menu of soothing spa treatments using bespoke Bamford products. The two-hour Pig signature treatment is the ultimate when it comes to unwinding.
Married with sensational service and personalised touch at every turn, The Pig at Bridge Place is perfect for those looking for an intimate escape close to the capital.
Huge tin hot tubs: The Middleton Lodge's Dairy Hot Tub is a favourite with guests.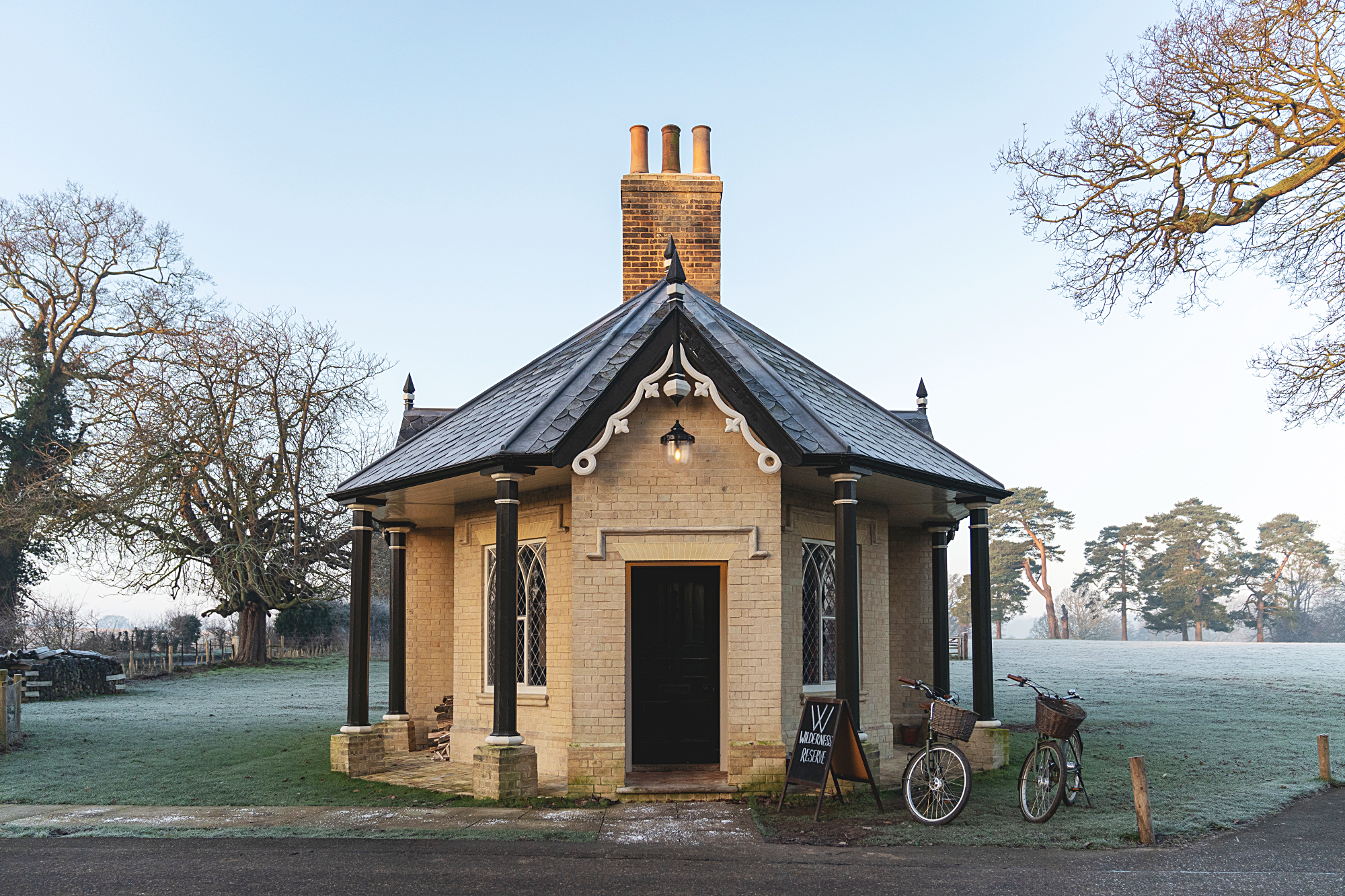 Middleton Lodge, North Yorkshire
Overlooking the North Yorkshire moors and set on a private 200-acre estate amid livestock-sprinkled farmland, Middleton Lodge offers the ultimate retreat in the North of England. A place where the old-fashioned character is pepped with a bang-up-to-date approach to hospitality, the hideaway sits in close proximity to the town of Richmond, a renowned cultural hub in Yorkshire.
Owned and operated by husband and wife duo James and Becky Allison, the estate has been cleverly divided among five properties: the Main House, a Georgian Palladian mansion (where James grew up) built in 1708, the Coach House and Restaurant, the Old Farmhouse, Old Farm, and Fig House, the latter four built using recycled stone. The walled, Elizabethan-style Kitchen Garden – two and a half acres of apple, fig and peach trees, vegetable plots, a prairie garden, and a wedding arbour – sits in amongst the estate and grows most of the food that feeds the patrons in the hotel.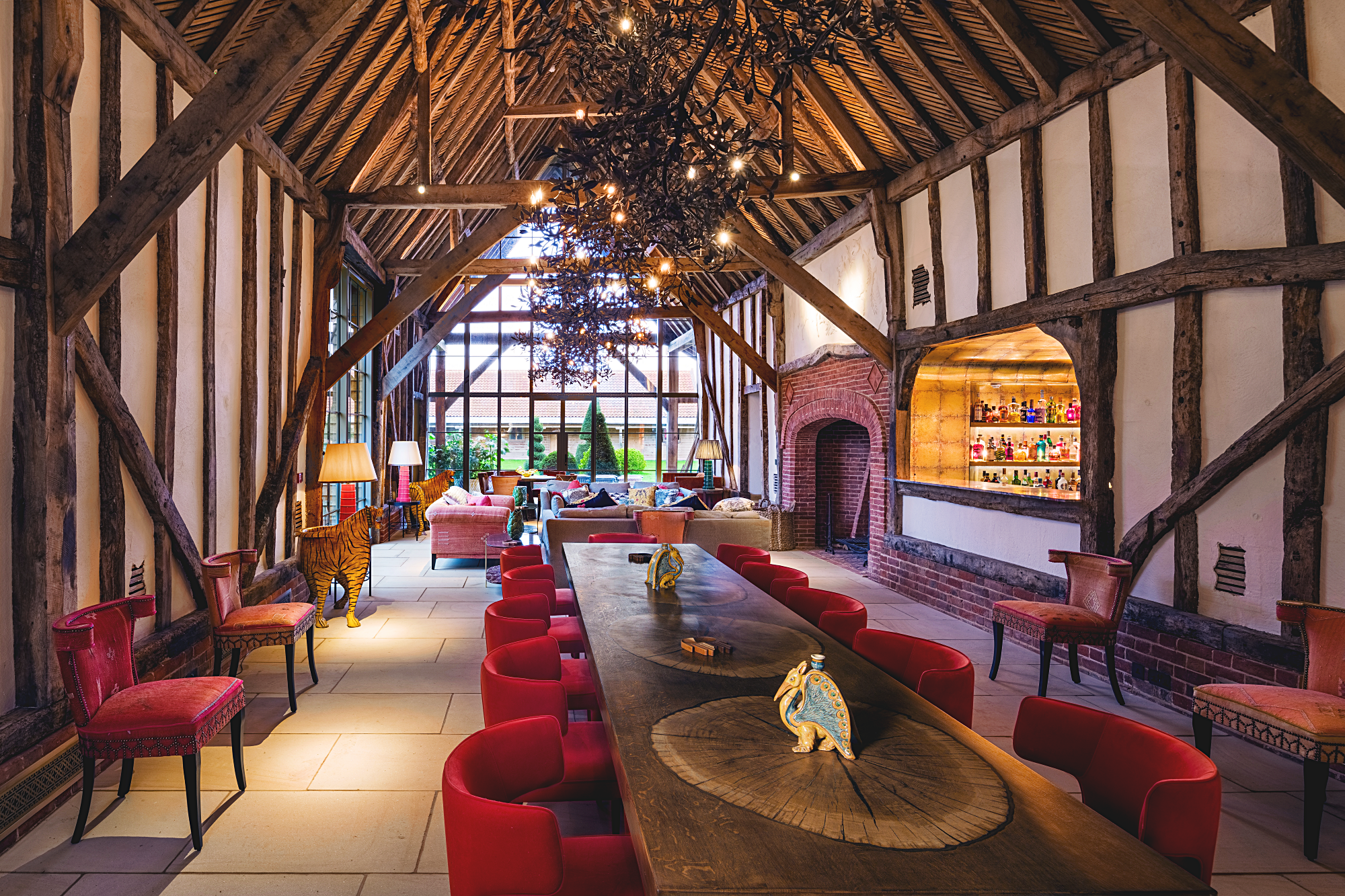 Becky, an architect, is responsible for the design behind the 45 stylish rooms, rooting out antiques and quality furnishings to complement the vaulted beamed ceilings and graceful Georgian windows. The vibe in the Main House (which has 16 rooms and is private hire) offers a plush Georgian Regency, merging contemporary and traditional. Meanwhile, there is more of a cosy, homely vibe in the cottages, huts and potting shed. Our favourite? We loved Dairy Hot Tub room, with lots of exposed wall and wood, lots of lights and a glorious private hot tub to accompany it.
The beating heart of the hotel is its restaurant. The modern British menu is strictly seasonal and showcases the best of Yorkshire*s plentiful produce which most coming from this very estate. The menu changes daily which is great for people staying for a more than a few days. A buffet breakfast of homemade jams, pastries and cereals comes with options of eggs Benedict or fluffy pancakes, whilst lunch and dinner offer a mix of British favourites and creative inventions, all influenced by the walled garden, land and sea. There is also a period of the day in the afternoon where the restaurant offers snacks, seasonable soups, sandwiches and home baked treats, perfect for post walk pick me ups. Sundays have a seasonable roast with all the trimmings which is not to be missed if you are lucky enough to stay over a weekend.
Those looking for some R&R can take refuge in one of the two Treatment Rooms offering visitors some holistic time out. Eco-friendly Voya, Kiss The Moon and Ren products are used in a range of signature mud masks, bespoke massages and facials, alongside seaweed wraps and scrubs. There is also a new spa coming soon – watch this space!
The hotel is extremely popular for weddings (once you've seen the space, you'll understand why!) so booking in advance is essential, especially in the summer months.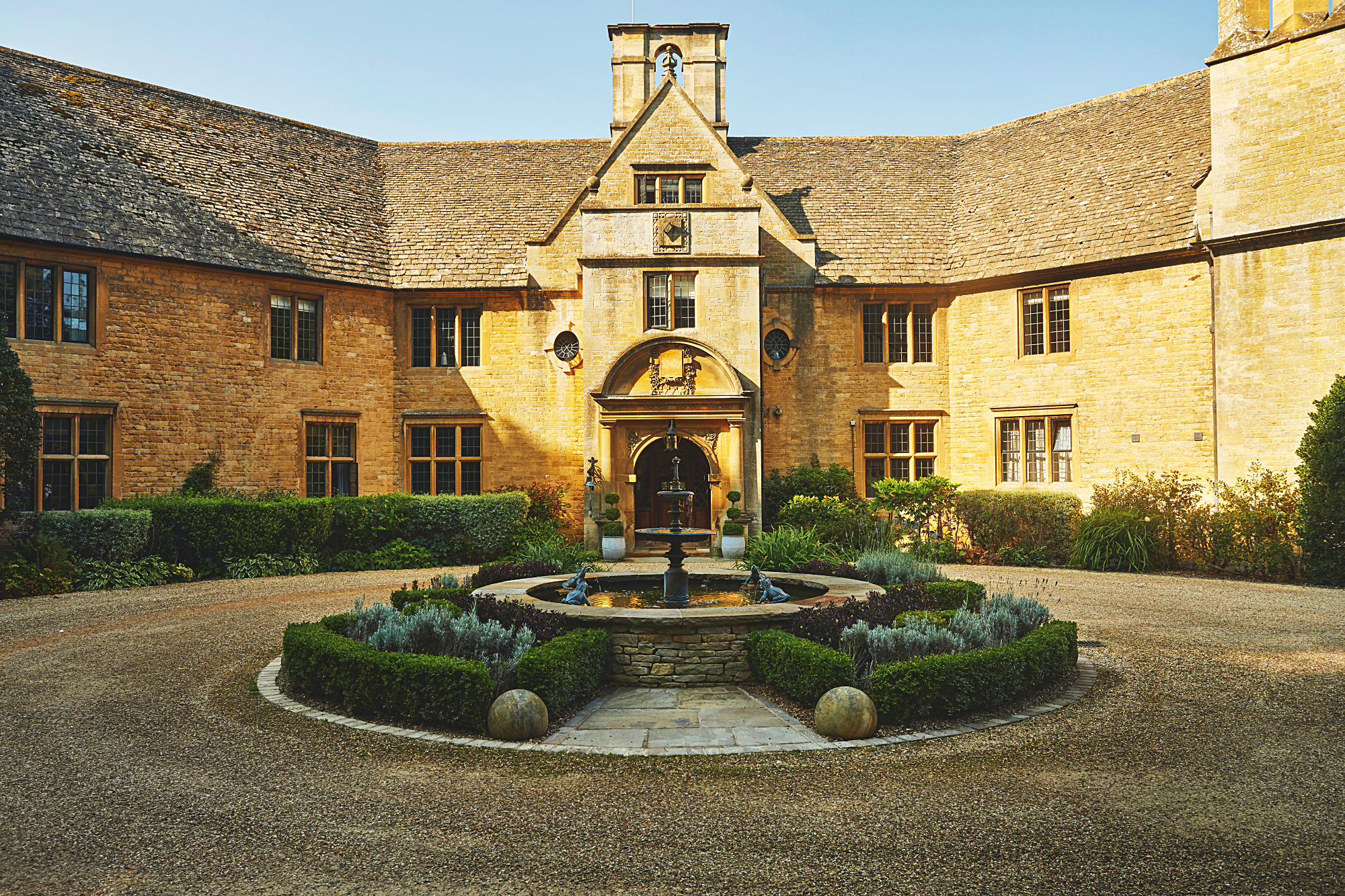 Wilderness, Suffolk
If you are looking for something a little different or maybe a group or family trip to the countryside, then Wilderness Reserve is one for you! Set on an 8000-acre estate of woodland, lakes and rolling pasture, Wilderness Reserve is sprinkled with an eclectic collection of historic and traditional Suffolk properties, ranging from one bedroom cottages to 17 bedroom houses. Lovingly restored by artisans, each home has its own unique character. From the grand Grade II listed manor house and restored 15th century barn, to charming, thatched cottages and romantic retreats, Wilderness Reserve is a long-term conservation and restoration project – protecting English nature and breathing new life into historic properties.
The 17 bedroom Chapel Barn is the perfect place to bring together friends, family or colleagues when the occasion demands somewhere and something very large. It features floor-to-ceiling windows leading onto an enclosed outdoor grassed courtyard, making it ideal for entertaining and al fresco dining. Meanwhile, the cosy Hayjack is the perfect place for a restorative and regenerating couples* escape.  Hayjack has everything you need covered, with its own sauna and steam rooms for private relaxing spa treatments, outside dining and fireplace to ease the day away, a private natural swimming lake with its own jetty, row boat and paddle-board for messing around on the water.  Inside you*ll find a striking mythical fireplace taking centre stage with arched Oak frame beams supporting the thatched roof and large windows framing the far-reaching parkland views.   
The Estate Kitchen is Wilderness Reserve*s secret weapon. With a team of extremely talented chefs at the helm teamed with an abundance of locally sourced seasonal ingredients, for which Suffolk is famous, choice for guests is endless from delivered menus and hampers through to a fully serviced formal dinner or specialist fire feast.
Whilst the rural estate is a stunning backdrop for the many beautiful homes, it*s also an 8000-acre playground full of amazing experiences with over 40 unique activities that make the most of the open spaces, lakes and woodland. From archery, axe throwing or rifle target shooting to tennis, raft-building and falconry, there is something for everyone.
Foxhill Manor, Cotswolds
A stay at Foxhill Manor is like no other-  when you stay, due to the size and concept of the property, you have the team's undivided attention – not to mention full reign over the kitchen, bar, restaurant, and media room. The place is yours. So how does it work you ask?
With a motto of: &whatever you fancy, wherever you fancy it*, a stay at Foxhill is really like staying with very tasteful, very accommodating friends – who have no rules! Your personal host will be on hand 24 hours a day to make sure you have everything you need, every minute of your stay. You are also free to roam the Manor as you please – if you want to eat in the garden at 4pm, you can and if you want to have a burger in bed at 11am, you can!  In fact, if you want, the chef will pop out and see you and create your very own own bespoke menu, which you can eat anywhere you want. Foxhill Manor welcomes children over the age of 12 and is also super dog-friendly.
Hip hideaway: This rural residence may be grand and the estate 400-acres strong, but Foxhill Manor is the definition of a boutique hotel.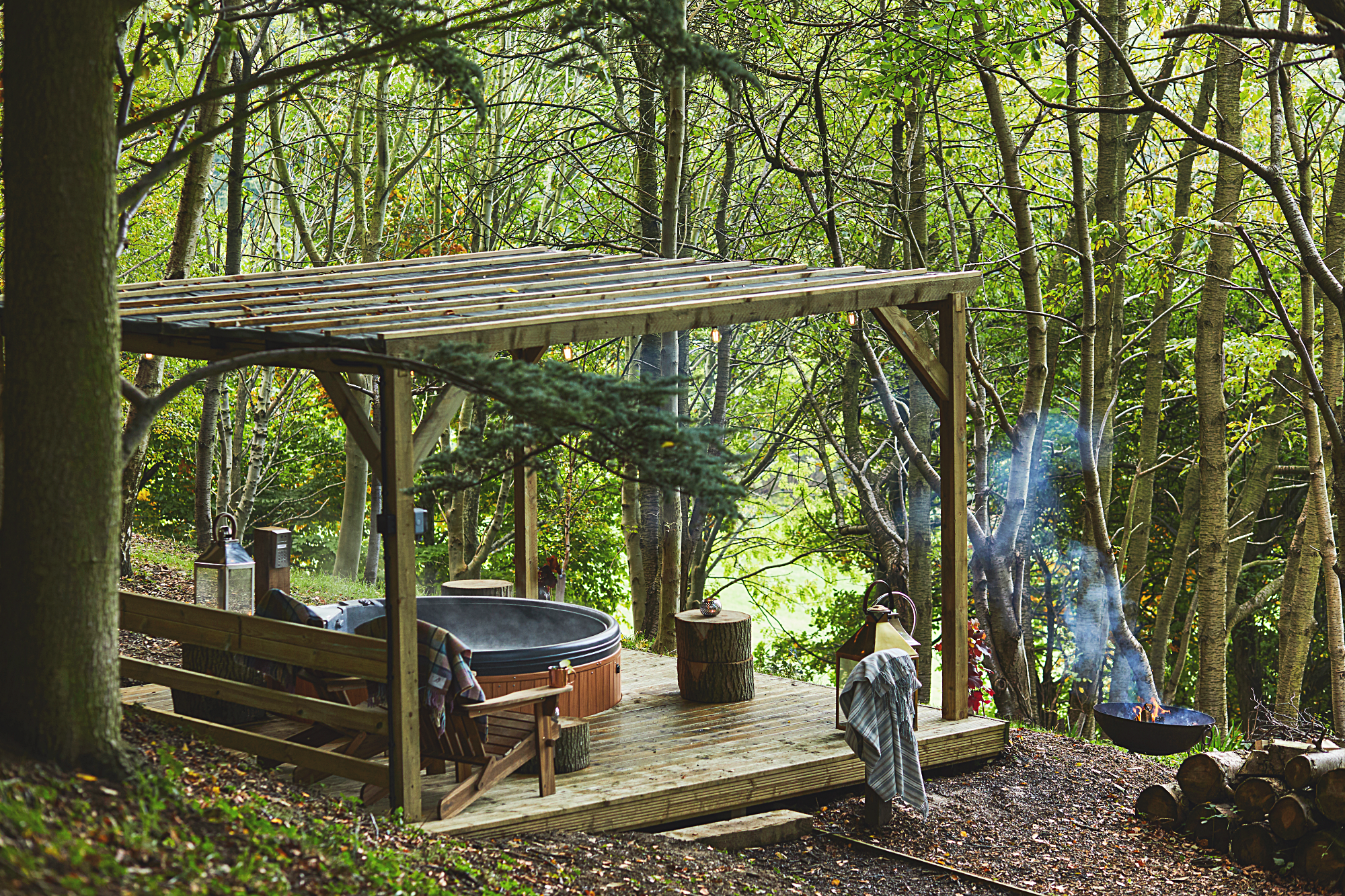 The manor house has five beautiful rooms and each bedroom is individually designed, and unique and comes with all the best bits you would expect of a five-star venue, so pick whichever one takes your fancy. A standout room, Juniper, is a huge ground floor with the biggest bathroom at Foxhill. Reached via a walk-through wardrobe, the ensuite features twin sinks separated by a long window seat, a very big walk-in shower and, in the middle, a freestanding roll-top tub. You can also hire Foxhill for exclusive use and take over the entire venue – somewhat like a house party some might say!
Wellies are available to borrow for long countryside walks (which is advisable, the Cotswolds is beautiful). If you*re more in the mood for a ramble than a trek, we suggest you make tracks for Dormy House, another hotel that is part of the group on the Farcombe Estate, whose facilities – tennis courts, swimming pool, gym, spa – are available to Foxhill Manor residents for the duration of their stay.
For those seeking some rest and relaxation, the spa at Dormy House is a must-visit. Treat yourself and book in for one of the natural luxury skincare brand*s full-body treatments.