EBACE: BUSINESS AVIATION'S SUSTAINABILITY FOCUS
News — 25.04.23
The important role of business aviation in linking companies and communities around the world became all the more apparent over the past three years, in which pandemic conditions made clear the sector's ability to help companies of all sizes meet their transportation needs.
This is particularly evident in regions where business aviation enables point-to-point missions between communities with little or no airline service. As demand for business aviation remains strong, we must also continue to address challenges across several fronts, perhaps most notably in the matter of environmental sustainability. Business aviation remains at the forefront of the global aviation industry's efforts to become more efficient and more sustainable.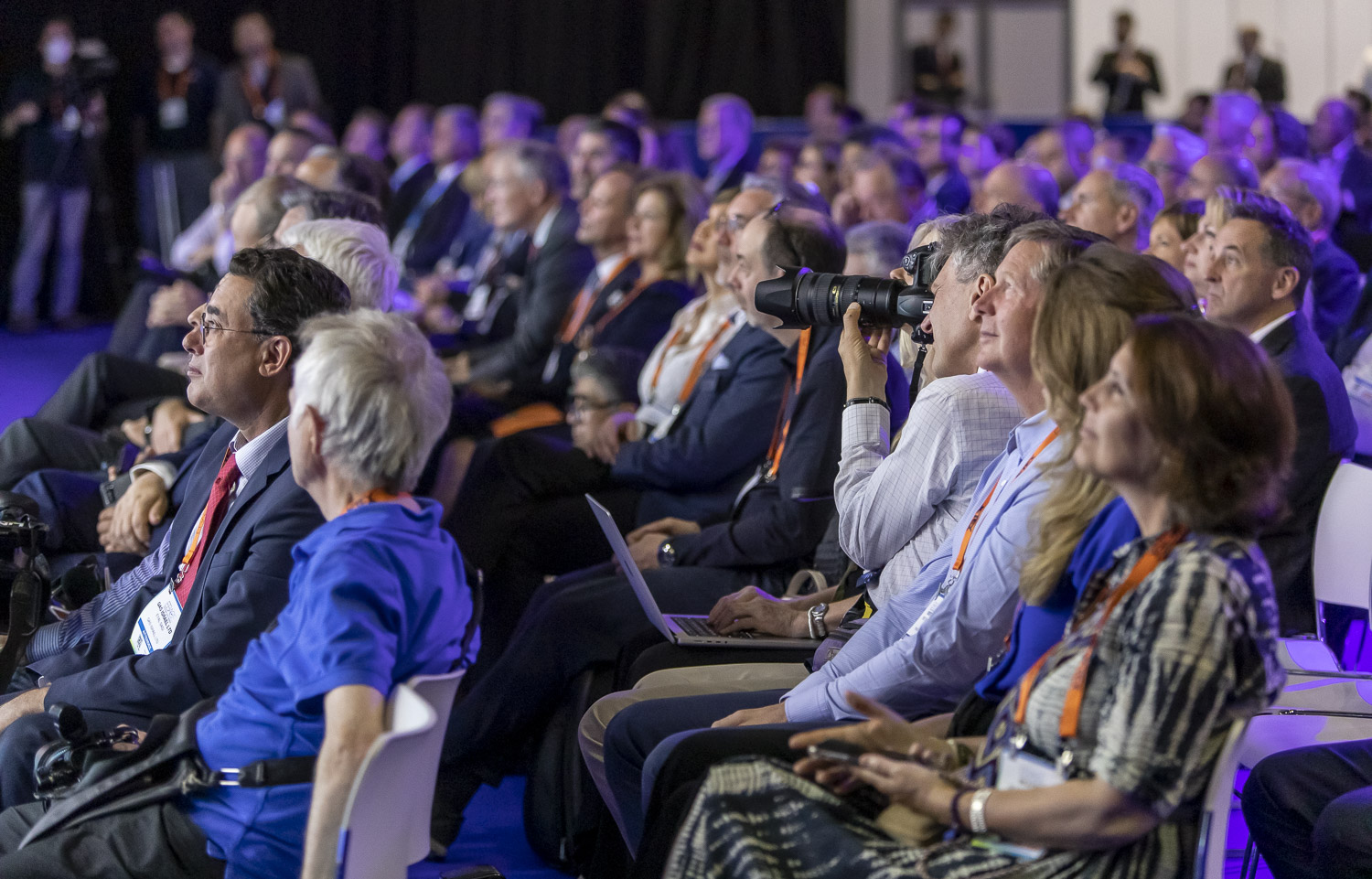 In 2021, industry leaders committed to net-zero carbon emissions from the sector by 2050. This Business Aviation Commitment on Climate Change was reiterated last year, ahead of the 41st International Civil Aviation Organization Triennial Assembly. One way we'll accomplish that mission is through the adoption of sustainable aviation fuels (SAF) derived from renewable feedstocks that can reduce lifecycle carbon emissions by more than 80% compared to traditional fossil fuels.
While SAF represents the most direct existing method toward achieving net-zero CO2, we are also committed to multiple other means toward becoming more sustainable as an industry, on the ground and in the air. For example, our industry is utilizing new air traffic control technologies and carbon-cutting procedures like continuous descent, sloped approaches and more efficient routings to reduce fuel burn. On the ground, single-engine taxi procedures and use of electric aircraft tugs reduce carbon emissions at airports, complementing other sustainability-focused Measures.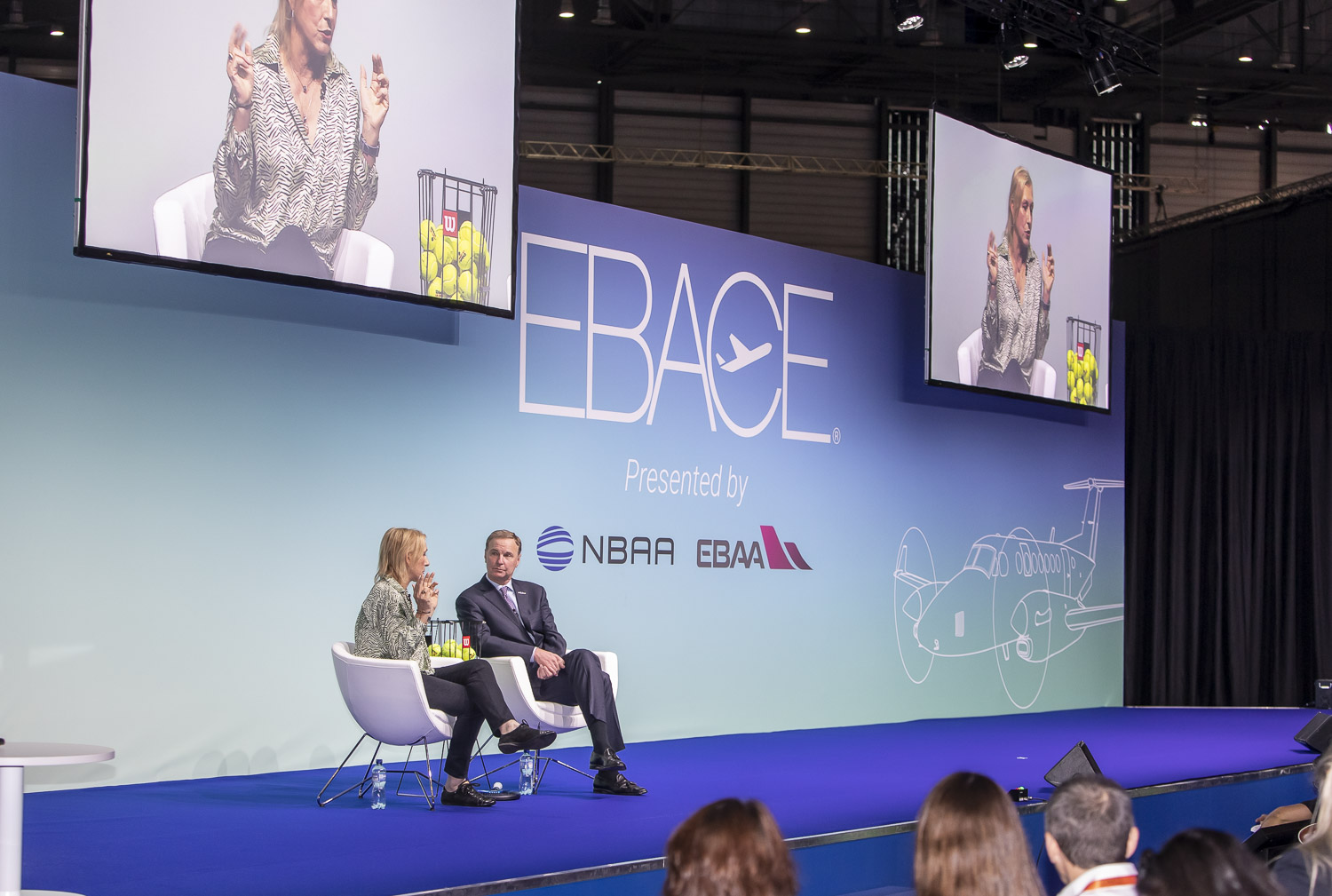 As we look to the future, we know that business aviation has always been at the forefront of innovation – a reality that is underscored when we look to the work to certify pioneering new propulsion methods, including hybrid, electric and hydrogen-powered aircraft technologies, and new aircraft types, such as electric vertical takeoff and landing (eVTOL) advanced air mobility (AAM) vehicles. This comprehensive sustainability focus will be showcased at the 2023 European Business Aviation Convention & Exhibition (EBACE2023) co-sponsored by the European Business Aviation Association and NBAA.
Taking place 23-25 May in Geneva, EBACE2023 will bring together business leaders, government officials, manufacturers, flight department personnel, avionics firms, fractional providers, charter/lease companies and others involved in nearly every aspect of business aviation. Returning this year is the EBACE Business Aviation Sustainability Summit, a multi-day event highlighting the technologies and business models the industry is developing to meet that zero-emissions goal. Other EBACE sessions will help attendees to operate in more sustainable ways throughout their companies.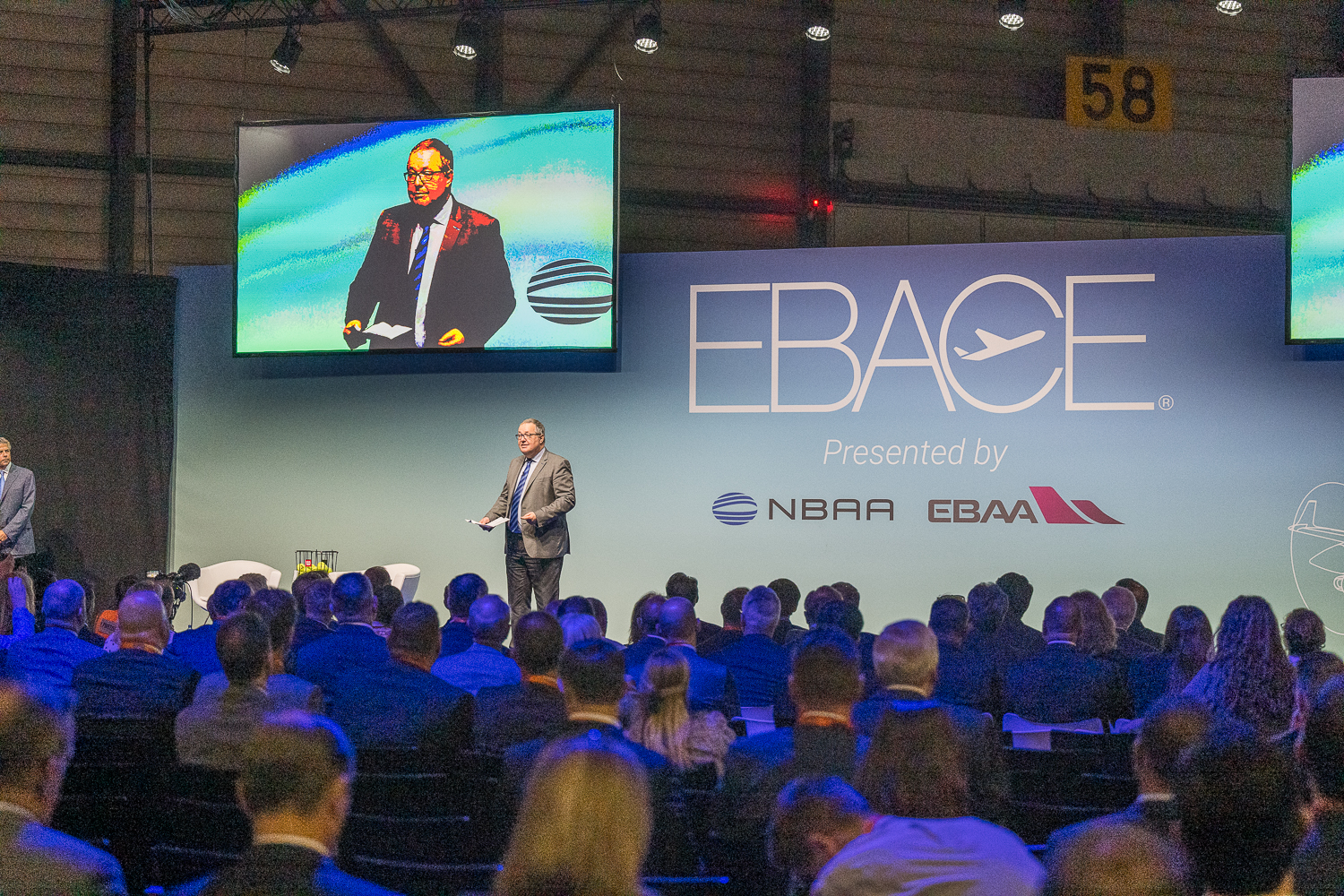 The event will also feature a sizable roster of the very latest and most efficient aircraft, including several AAM concepts, as well as product manufacturers and support providers offering the very latest in sustainable business aviation technologies. Business aviation has a powerful sustainability story that will be shared throughout EBACE 2023. On behalf of NBAA and EBAA, I welcome Ultimate Jet readers to attend EBACE to experience the innovative thinking that drives our industry's exciting, and sustainable, future.