ROYALJET RELAUNCH
Jets — 28.11.21
RoyalJet looks a little different these days – from the FBO to the interior of the BBJ cabins, there is a fresh new look and a new logo. CEO Rob diCastri spoke to Altitudes about the transformation.
Visitors to the RoyalJet FBO in Abu Dhabi will immediately notice a change in the facility – the layout, colours, decor and uniforms of the charter company have all been transformed. Even the music in the lounge is now specifically designed for maximum comfort.
Rob DiCastri, CEO of RoyalJet explained: "We call it our customer experience transformation. The whole idea was to look at that experience from start to finish. From making the booking, through the FBO, the onboard service, and even the post-flight experience. We wanted to take what was already a very good customer experience and make it better. RoyalJet is an excellent organisation and has a great reputation, it is the gold standard in the region in terms of the VIP airliner business. But, we've been around for 16 years, and the last five or so have been the same. Let's give our customers a new experience, so they can be wowed once again."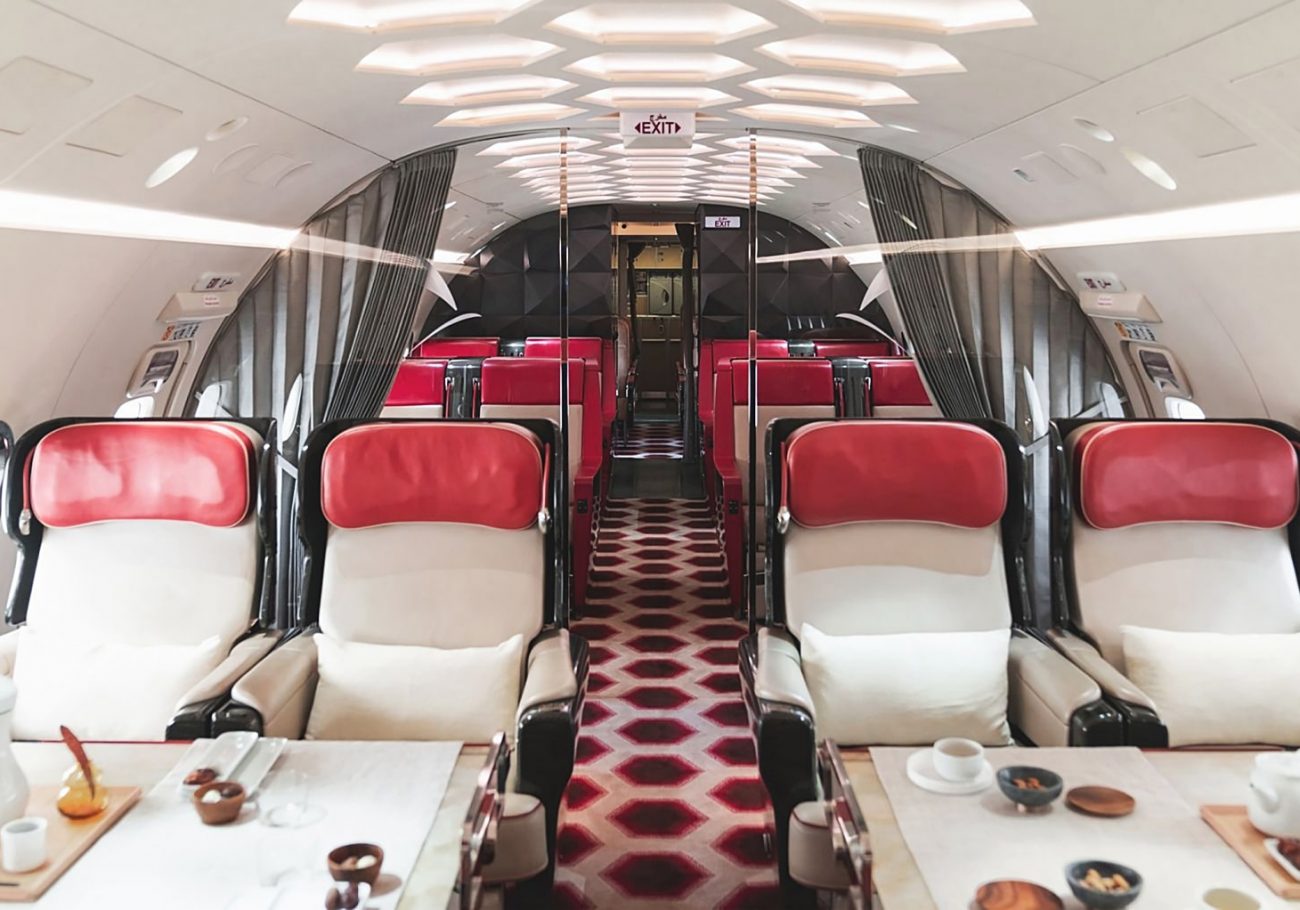 The revamp is in line with the new look and feel of the wider emirate, in buildings such as the Louvre. Combining modern sophistication, with stylish arty references to Abu Dhabi's history and heritage in the artwork and decor on the walls, as well as rare photos and historic documentation on the shelves.
DiCastri said: "We hired Slash Design, an Abu Dhabi-based company that does a lot of work for the Royal Family and the Government.  They are bringing the look and feel of the new Abu Dhabi to us. The ethos is sophisticated, elegant and timeless. Not the gold and more typical extravagant style, but in muted colors that you see in the new style of Abu Dhabi. We are part of that transformation of the emirate.  In many cases we are the first experience of Abu Dhabi, even if we are collecting you in London, you are having an Abu Dhabi experience, so we should be in line with the development of the emirate."
We generate more charter hours for this type of aircraft than any other organisation in the world. There is nobody with more than two BBJs or two ACJs offering charter on a regular basis.
The project was launched pre-Covid, but was naturally affected, when business was virtually halted in 2020. Investment in the transformation was squeezed as the company had to implement costs control measures and minimise spending, but the change was affected through smarter spending.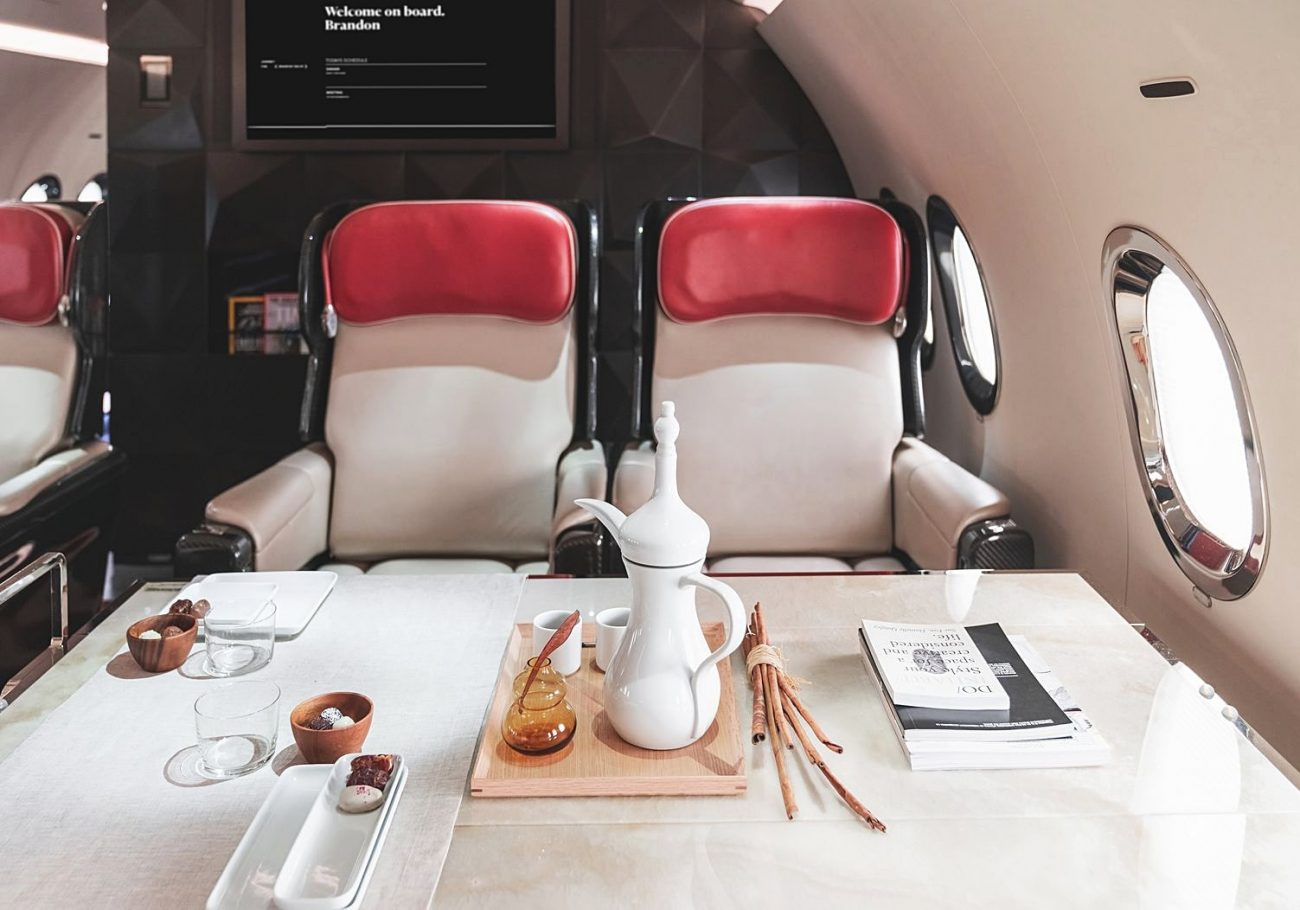 DiCastri said: "We have had strong profitability for the past few years, and we have reinvested in the facilities. When Covid hit, we had to pull back. Business dropped to around 10%, and there is nothing you can do to reduce costs that far. Things recovered up to around 50% by August last year (2020), and at that point we were back into profitability, but we still had to be very careful with our spending. We had originally planned to do four aircraft refurbs, all with high-speed wifi, and we ended up only doing one, to show progress to our customers."
The Boeing aircraft was completely refurbished by AMAC, who translated Slash Design's plans into the aircraft interiors, giving a seamless transition from FBO to aircraft.
DiCastri added: "We refurbished the FBO at a very reasonable cost, and took the time when activity was low to close the facility and completely. We had to spend smartly. So the structure of the FBO hasn't changed, but the feel has, the look and the flow. We moved the police and customs from the entrance, to the end by the apron. We want you to have calm experience, and this way you can also have your meeting here, or sit with family coming with you to see you off, and all remain landslide in the FBO."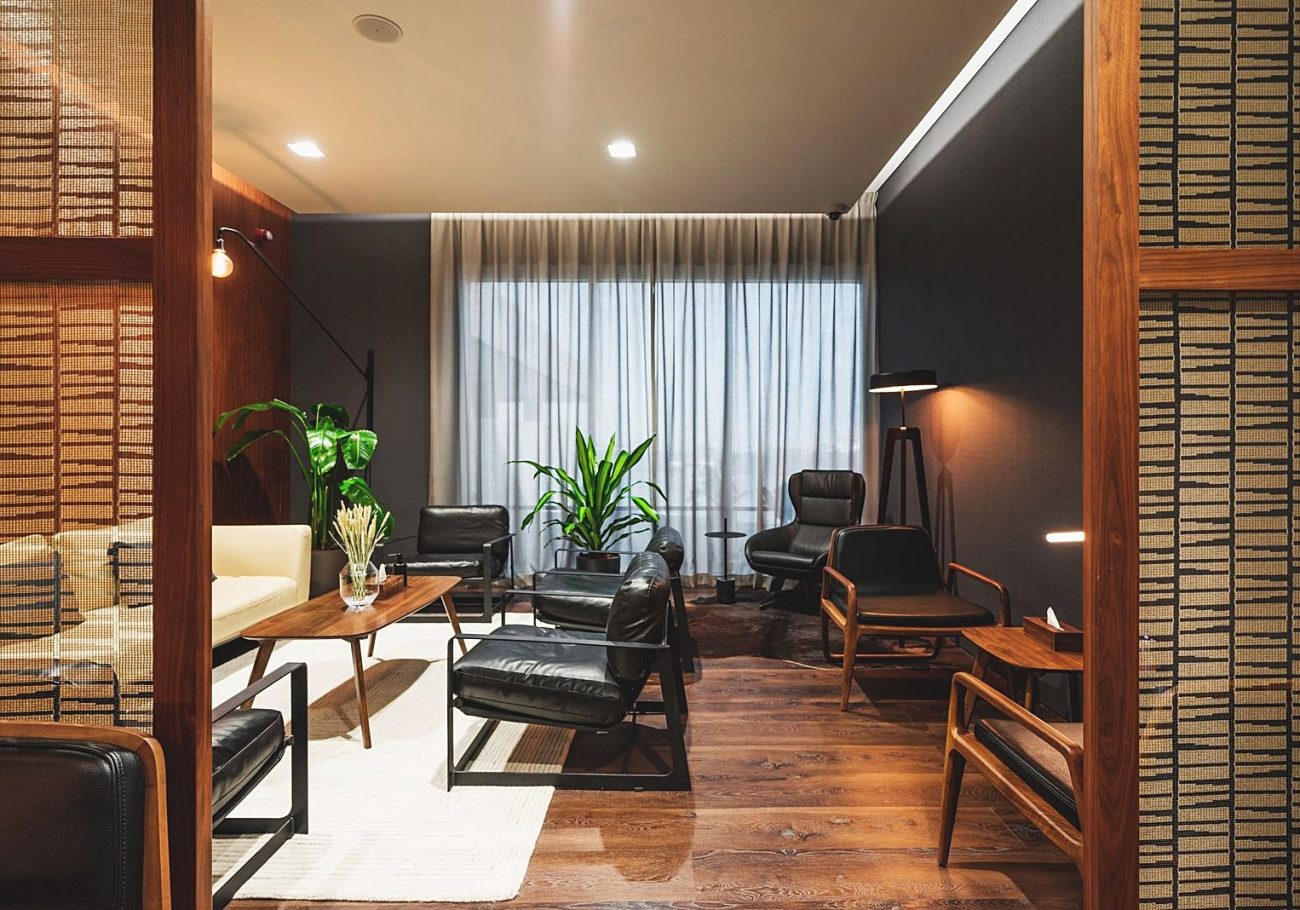 Wider changes
It is not just the FBO that is different. The company is implementing changes across the customer experience, in a continuous improvement programme.
DiCastri said: "Our onboard service is changing, although we cannot roll everything out at once. We have refurbished one aircraft and fitted KA band high-speed connection on another. We've made some uniform changes, improved the onboard equipment and added little touches to have a consistent theme, but we are rolling it out week-by-week, month-by-month. We would like if every time our repeat customers come, they see something a little different. So they feel that we are always improving.
"We now offer KA band on four of the six aircraft we own, and two of the four managed BBJs. Our upgraded aircraft looks brand new inside. It is a 20-year-old aircraft, which is not that old for a 737, but it looks brand new."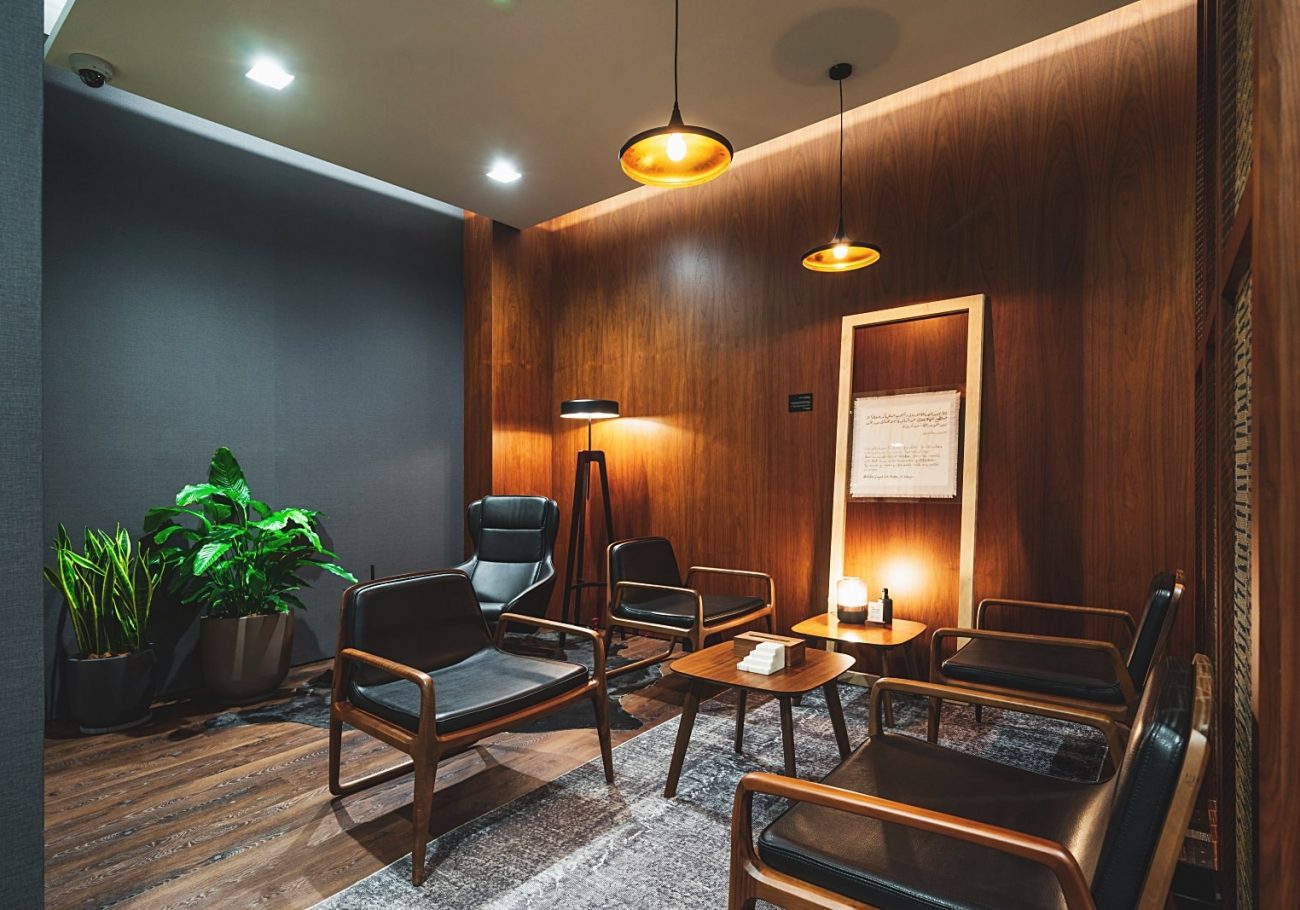 Fleet changes
As well as the largest BBJ fleet in the world, the company has two Global 5000s available to clients. The team has been considering further expansion of the fleet.   
DiCastri said: "The smaller aircraft give us more flexibility and allow us to give customers what they need, if they don't want to fly the BBJs, but they do not cannibalise each others markets. Someone who flies on the Global 5000 and pays that rate, is not going to jump to the BBJ, unless they have a very different need."
However, RoyalJet is a specialist operator and plans to remain so, sticking to the wide body offering.
DiCastri explained: "We have studied everything, but the challenge with an aircraft such as the Global 7500, is that while the price to buy and the operating cost of the aircraft is similar to a BBJ or ACJ, the charter rate is much lower. The economics just don't work for us. It is true that the BBJ or ACJ doesn't have the Abu Dhabi to New York capability that the Global 7500 or a Gulfsteam 700 would have, but that is a very rare request. We have studied the market to see how often those aircraft in this region are used for that and it is only about 2% of the time. For those flights clients don't mind a technical and fuelling stop. Especially as the interior is 2.5-to-three times larger on the BBJ."
The idea of introducing Airbus corporate jets into the current Boeing fleet is part of the push to expand the aircraft management business.
DiCasti said: "We do want to have both types. If you only have BBJs then people will only give you BBJs to manage. Whereas if you have both, and have that experience and reputation for operating both, you have a chance to manage both.
"We generate more charter hours for this type of aircraft than any other organisation in the world. There is nobody with more than two BBJs or two ACJs offering charter on a regular basis. So, because we have that customer base, we can also bring charter to the aircraft owner to gives us their aircraft to manage.
"As a management company, should your aircraft be out for charter, we not only offer an alternative BBJ to yours, but in a choice of configurations. It does give flexibility. If you are a BBJ owner or charterer and your aircraft goes AOG, how will you recover? We can send a comparable aircraft out immediately. We have done that to rescue charterers with other companies who have had an aircraft go AOG.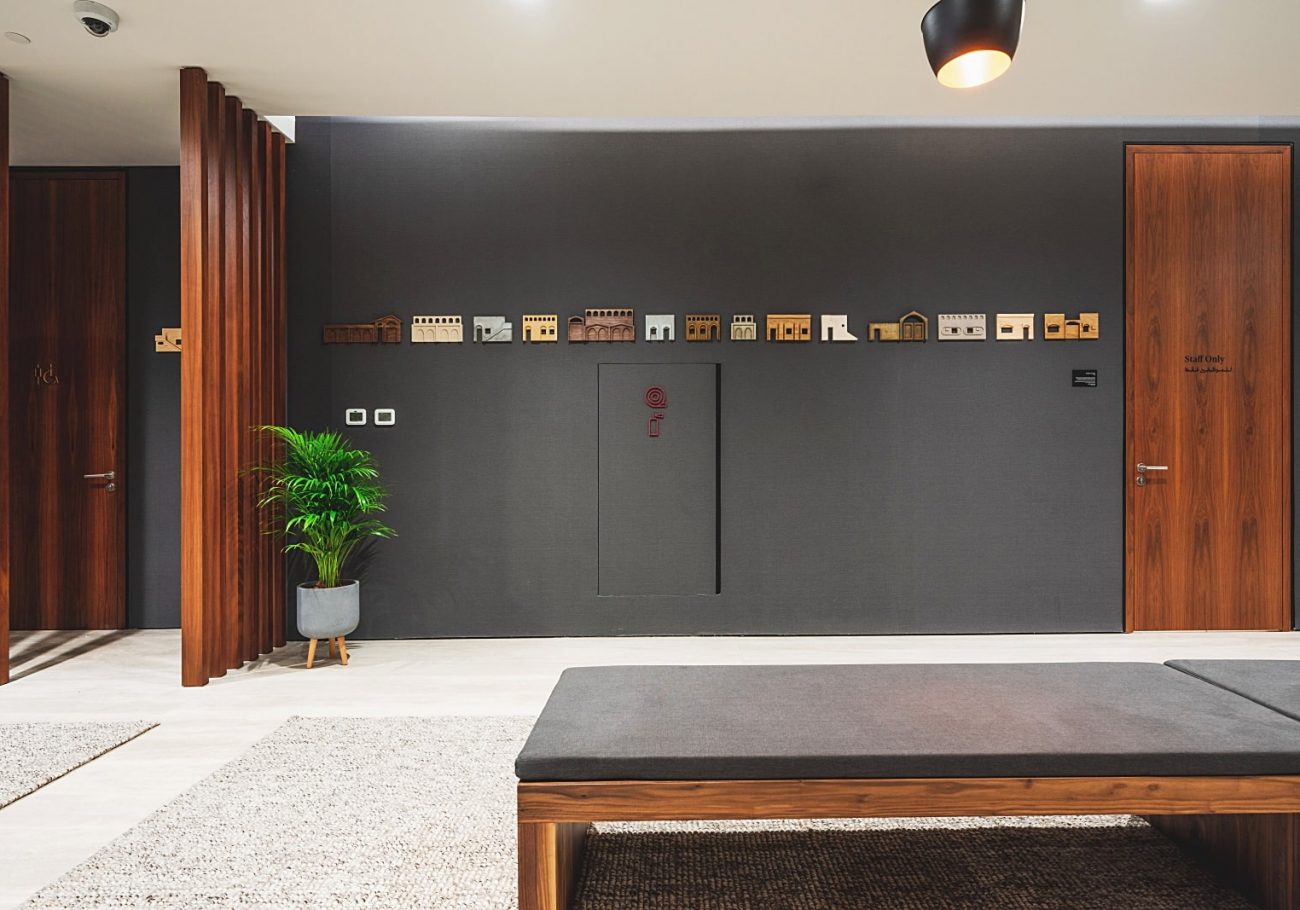 "We are not really targeting the private use only aircraft management, as we can't differentiate to that owner our added value. But when there is charter involved, we can add so much extra. When people want to charter a BBJ, they come to us.
"Even Boeing tells potential BBJ owners that RoyalJet can manage the aircraft for them. It is our USP. We will continue to build that reputation,"
he added.
"Our clients are people who regularly fly this way, and have done all their lives, but do they remember any of them? We want to create a memory for them – perhaps a little something extra we did for their child, something we remembered they like. To stand out."
Diversifying destination
This push for aircraft management has seen RoyalJet expanding geographically, launching their first AOC outside of Abu Dhabi, with RoyalJet Bermuda.
DiCastri said: "We don't want to only offer owners an A6 registration, we want to give them a choice. The Bermuda AOC allows us to work with all the different civil aviation authorities in that area – such as the Caymans, as they are all very closely related. We also have a POC [private operators certificate] in Guernsey in the Channel Islands, which is easier to set up, as it is based on the owner's current registration. That gives us a European base. We may look at Malta in the future, as an EU hub."
"Our Russian BBJ is Moscow based, and gives us an opportunity to introduce ourselves to the Russian market. We fly in and out of Europe all the time, but now we have an aircraft based there."
RoyalJet is also basing aircraft in Dubai for the first time. The neighboring emirate has enjoyed record levels of private aviation movements since Covid restricted commercial air travel, and RoyalJet is hoping to tap into that business by offering aircraft at the VIP Terminal in Dubai South.
DiCastri said: "We have placed a couple of aircraft there and will see what happens. The demand will drive the plan. Expo will be a great time to trial. The number of movements at Dubai South has been phenomenal. The traffic here has not picked up as fast. Our FBO has gone from around 10% at the lowest point, to currently about 80%. Dubai South, is running at around 150%. It is strong, so we'd be silly not to try and gain some of that business."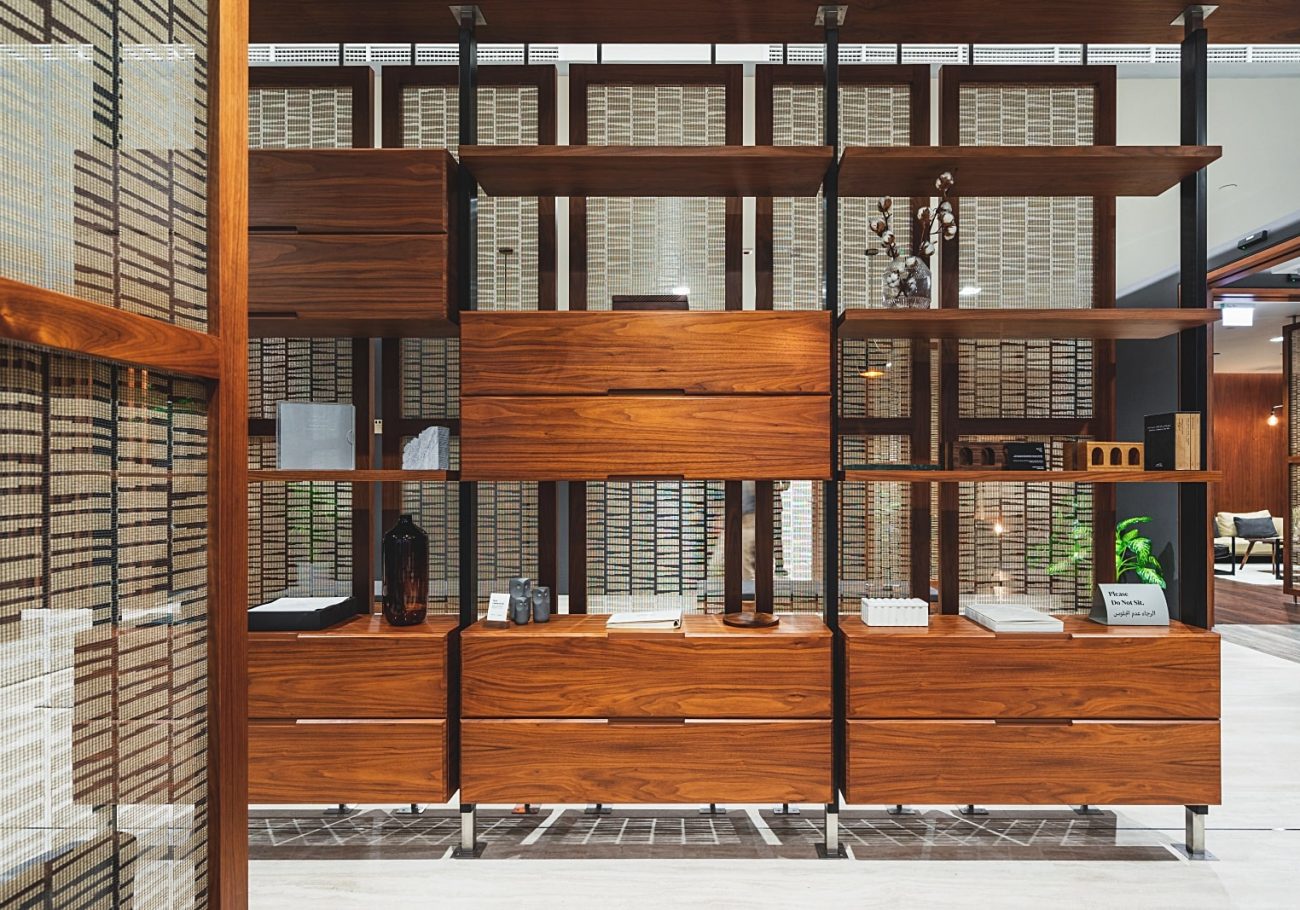 Future development
The business that has returned to RoyalJet is mostly the company's traditional customers, going to the traditional locations, rather than new customers, but the company is looking for other ways to increase and diversify the business.
DiCastri said: "We have seen a little expansion in the market, with movements from new customers who are consolidating when sending a large group of 40-50 people to a destination. We have aircraft that range from 19 to 52 seats. Not many people can offer that to the teams and the corporates. Like the rest of the industry the number of enquiries has gone right up, but the bookings have not necessarily followed. The price threshold is an issue for new customers.
"Getting from the 80% to 100% will be a challenge, as some people are still hesitant. I hope that the customer experience transformation will help with that. A lot of our business is government travel, which is recovering. They had reduced their travel, using online meetings, but that has picked back up. The VVIP side has definitely seen a pent up demand, and that is coming back strongly too. I believe this recovery is sustainable, and will not be affected by the return of scheduled aviation."
The company is also looking to expand into maintenance, with a new hangar in development. DiCastri said: "We do our own maintenance, for the most part. The light checks on the BBJs, heavier checks on the Globals. Extending that to other owners is something we intend to do. The first stage is to build a hangar. We have leased a plot here, from the airports company and we have a tender out for a hanger that will fit three BBJs side by side. Now that we are back at 80% we can really start talking about investing in changes."
The company wants to offer parking facilities for visiting aircraft, as well as their own. DiCastri explained: "Hangarage is one of the gaps in the service offered by Abu Dhabi, both here and at Al Bateen. Having this hangar will attract people to keep their aircraft here. No one wants to leave an aircraft out in 50oC and intense sunlight. It reaches 75oC inside the aircraft, which is destructive for avionics and leather interiors." DiCastri sees this as completing the company's aviation offering – manage the aircraft, run the FBO, do the maintenance and run the charter.  He said: "Charter is the number one focus, aircraft management, FBO and MRO are areas we want to grow, but we have to make sure that our charter offering is as good as possible, and is constantly improving. If we are not always active to keep our clients, someone else will be."