AN AVIATION GUIDE TO THE FIFA WORLD CUP IN RUSSIA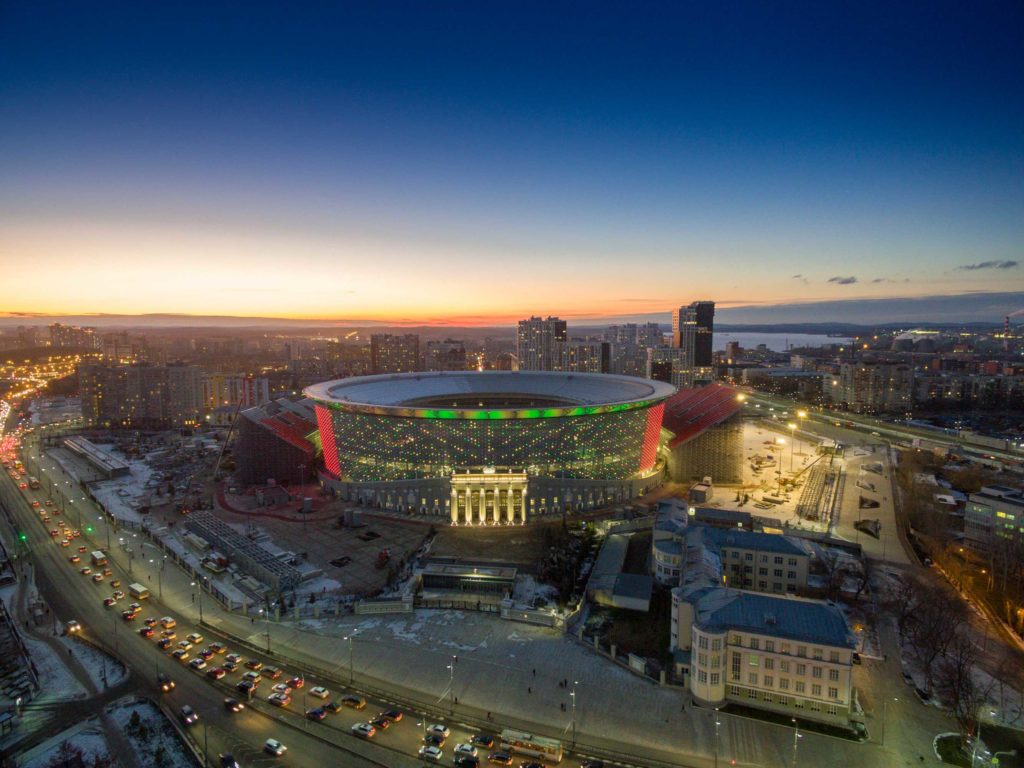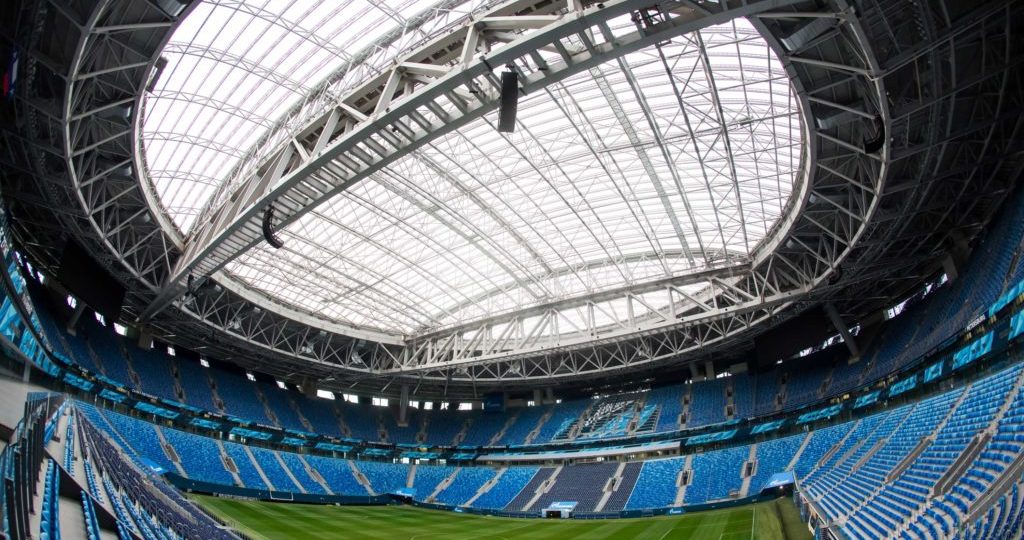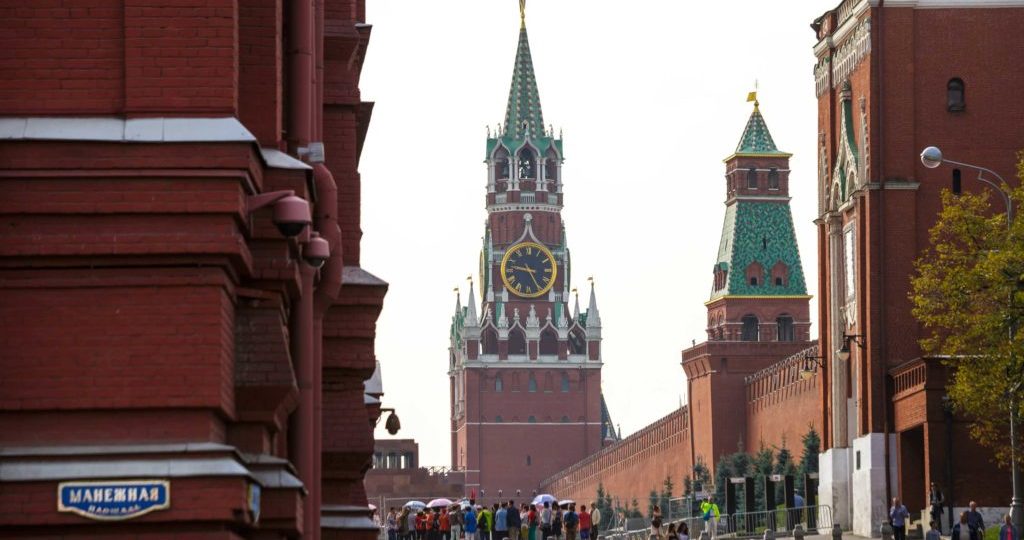 Plan ahead
Dmitry Konovalov, General Director, Universal Aviation Russia – Khabarovsk, is an expert on operations, permits and ground support for business aviation in Russia. He has been advising Universal's clients on the challenges they may face for several months, hoping to smooth their experience – and it is a case of planning ahead, where that is possible.
He said: "There are 11 host cities designated for the 2018 Russian World Cup games. Each has at least one primary airport of entry available to business jets. However, due to increased movements and ground congestion at these locations, airport slots and parking will be more challenging to obtain during the World Cup period."
The Russian Civil Aviation Authority requires that slot requests be submitted at least 30 days prior to commencement of the World Cup, with authorities requesting that operators submit the airport slot requests as soon as the schedule is known. However, actual slot confirmation will not be known until around two-to-three weeks prior to the commencement of the event.
Konovalov explains: "Airports for all World Cup host cities will require slots and will have limited general aviation parking options available. Parking confirmations will only be made to those who have slot approval. This will apply to all the World Cup host airports during the event.
"Drop and go windows will also be very tight during the events, and so wherever possible plan to have fuel and catering requirements met elsewhere, or risk missing your booked departure slot."
There are other potential issues, which should be taken into consideration. Konovalov continues: "Sourcing adequate crew accommodation at World Cup venue locations can be a concern, particularly for shorter notice or last minute operations. Support providers and local ground handlers will have options available, but these may not be in preferred areas or the particular hotel brand you were looking for."
In conclusion, Konovalov says: "The primary fuel type available in Russia is TS-1, so it's always recommended that operators ensure they are able to uplift it. Customs, immigration and quarantine (CIQ) will have additional resources to cut down on the clearance time and when there are FBOs, then the clearance will be completed there. Security presence will be enhanced during the World Cup period. Extra security patrols, both police and military, will be in force at airports, stadiums and other large crowd areas in order to mitigate any possible risks. Expect many vehicle inspection checkpoints as well as total road closures from time to time."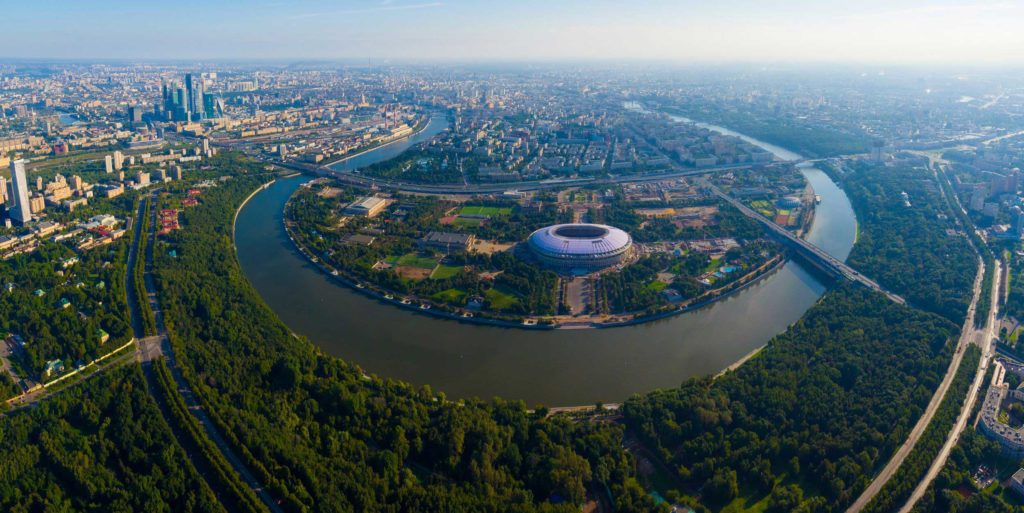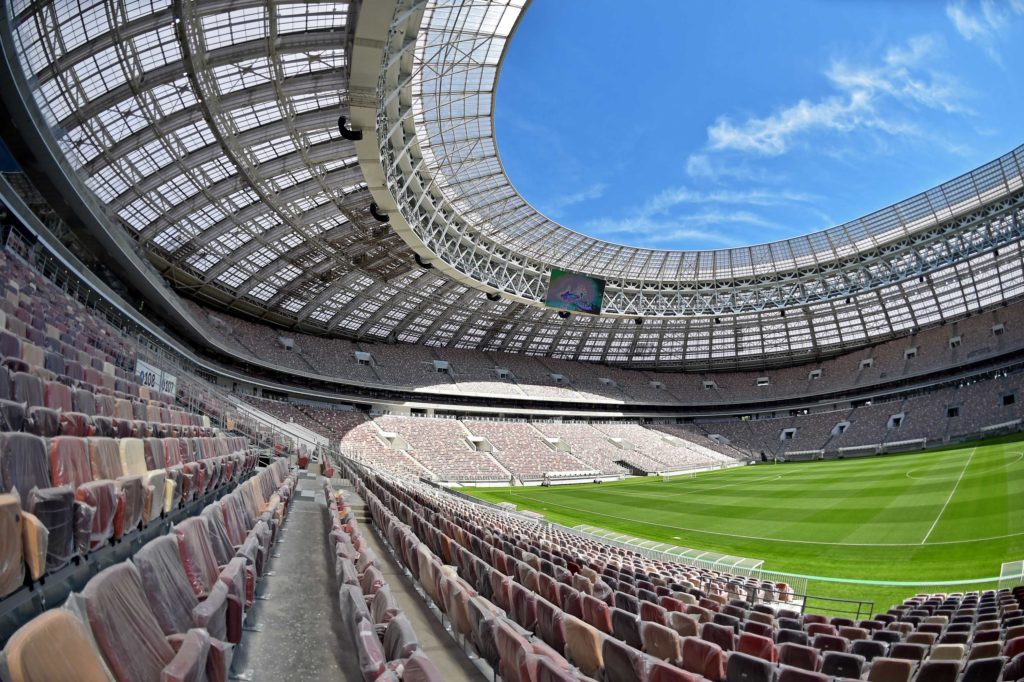 The venues and airports
The matches are scheduled in 12 stadia in 11 cities around Russia, with the opening match and the final played in Moscow. Please note that slots are controlled in almost all Russian airports and English is not widely spoken by airport and ground staff.
Luzhniki Stadium, Moscow
The largest and most famous of Russia's football stadia, the Luzhniki Stadium hosted the 1980 Summer Olympics and is Russia's home ground. The Moskva River flows right alongside and there is a cable car connecting the observation deck on the Vorobyovy Gory to the site of the stadium. Built in 1956, it has been renovated for the event, but its classic Soviet facade and statue of Lenin give it the most historic feel of all the venues.
Spartak Stadium, Moscow
Visitors are greeted by an imposing statue of Spartacus at the entrance to the stadium, which is also known as Otkrytiye Arena. The outer red and white diamond pattern shell of the stadium makes it appear huge, but it was built for club football with stands near the field giving it a more intimate feel.
Nearest airports: There are three main airports serving the Moscow area. Vnukovo Airport, Russia's oldest operating airport, is 38 km from the Spartak Stadium and 25 km from Luzhniki Stadium. Slots at this airport are controlled. However English is spoken by staff and ground crew at the airport.
Domodedovo International is located 46km from Luzhniki Stadium and 70km from Spartak Arena. It is the second busiest airport in Russia and has been extended to accommodate World Cup traffic. Ground crew and airport staff speak English.
Sheremetyevo International Airport, the largest in Russia, is 37km from Luzhniki Stadium and 23km from Spartak. Slots are controlled and restricted, but it boasts a new terminal designed for private and business aviation, ensuring maximum comfort and efficiency.
Alternatives: If slots are impossible or inconvenient at these three main airports, possible alternatives are Zhukovsky Airport or Ostafyevo Airport.
Volgograd Stadium, Volgograd
With a basket-like exterior designed to look like a firework display, this new arena bears little resemblance to the classic Soviet one that used to sit on this site, the famous Central Stadium.
Nearest airport: Vogograd International Airport, sometimes still known as Gumrak, is open 24 hours, has a VIP terminal, and is located just 29km from the Volgograd Arena. The runway is suitable for most aircraft types, excluding wide bodies.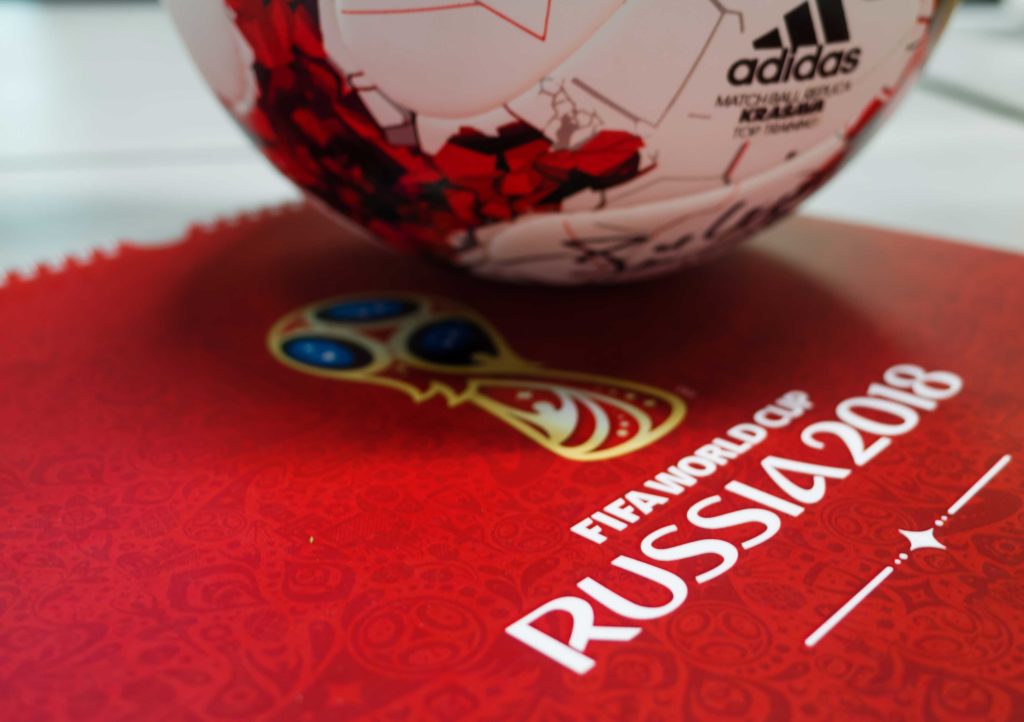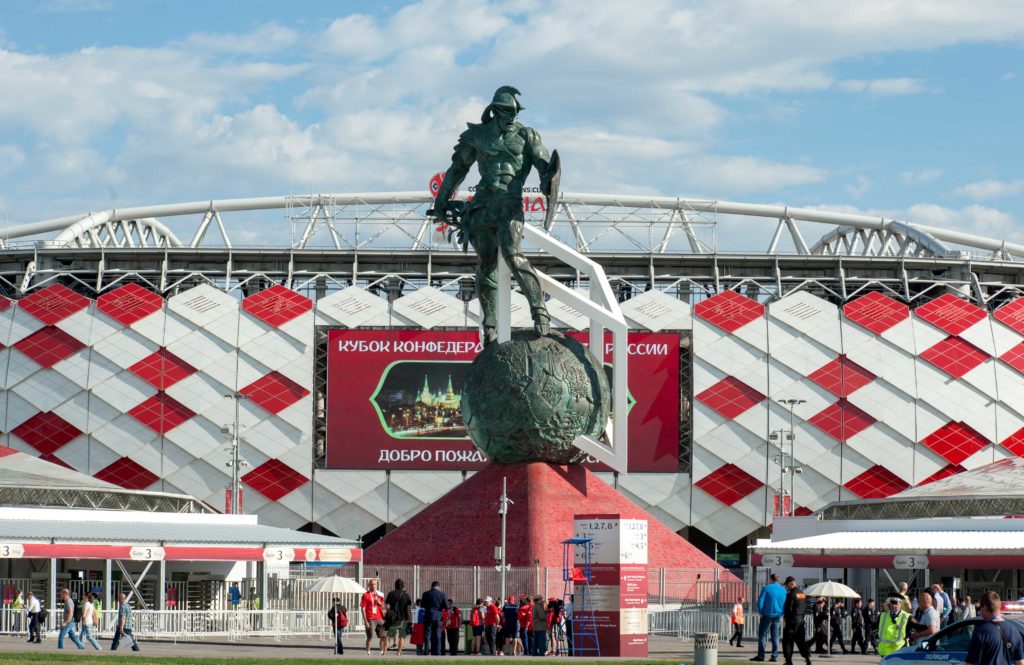 Nizhny Novgorod Stadium, Nizhny Novgorod
Newly built at the confluence of the Volga and Oka rivers, a semi-transparent facade supported by slim pillars makes this one of the most striking of the venues. It has superb views of the 500-year-old Nizhny Novgorod Kremlin.
Nearest airport: Just 24km from the stadium on the riverside, Strigino Airport is one of the oldest in Russia. The airport is capable of handling aircraft up an Airbus A321 or equivalent. It operates 24-hours per day and slots are controlled.
Saint Petersburg Stadium, Saint Petersburg
A modern and striking design, the spaceship-style stadium took a decade to build and includes a retractable roof and sliding pitch. Great views of the Gulf of Finland from many areas within the seven-storey building.
Nearest airport: Pulkovo is an international airport and is just 31km from the stadium. A new terminal features VIP facilities, including a business lounge and VIP lounge. Slots at Pulkovo are restricted, but ground crews do speak English.
Ekaterinburg Arena, Ekaterinburg
A roof and temporary stands have been added to this 1953 stadium as part of the renovation to bring it up to FIFA specifications, but the historical façade has remained untouched.
Nearest airport: Koltsovo Airport is located a handy 17km from the Central Stadium. The airport's third terminal is home to the VIP lounge, with dedicated check-in, passport control and baggage reclaim. It operates 24-hours, but slots are restricted and staff speak very little English.
Fisht Stadium, Sochi
The views of the Caucasus Mountains to the north and the Black Sea to the south make this one of the most beautiful of all the arenas. Originally built for the Winter Olympics in 2014, the silhouette of the building resembles a snow-capped peak.
Nearest airport: Sometimes referred to as Alder Airport, Sochi International is the gateway to the Black Sea, and just 17km from the stadium. Be aware that staff at the airport do not speak English, and arrivals and departures are controlled.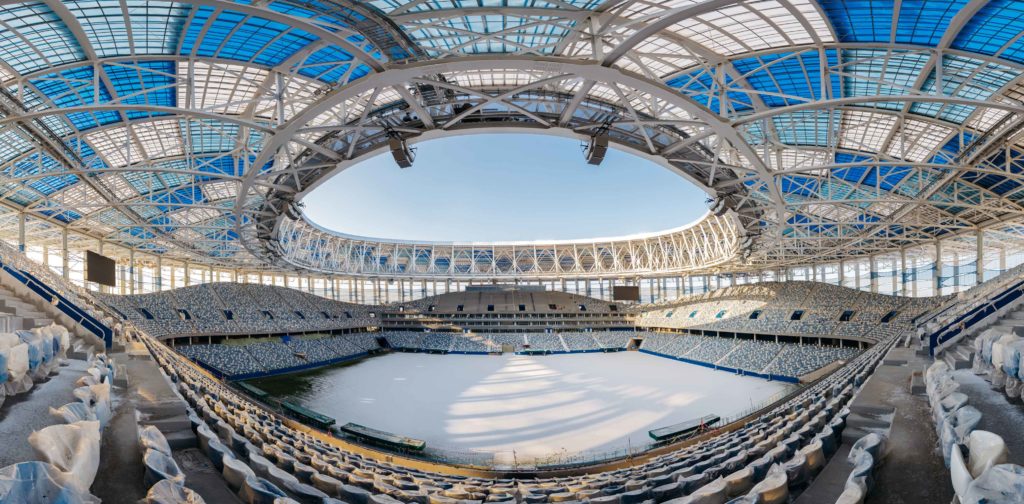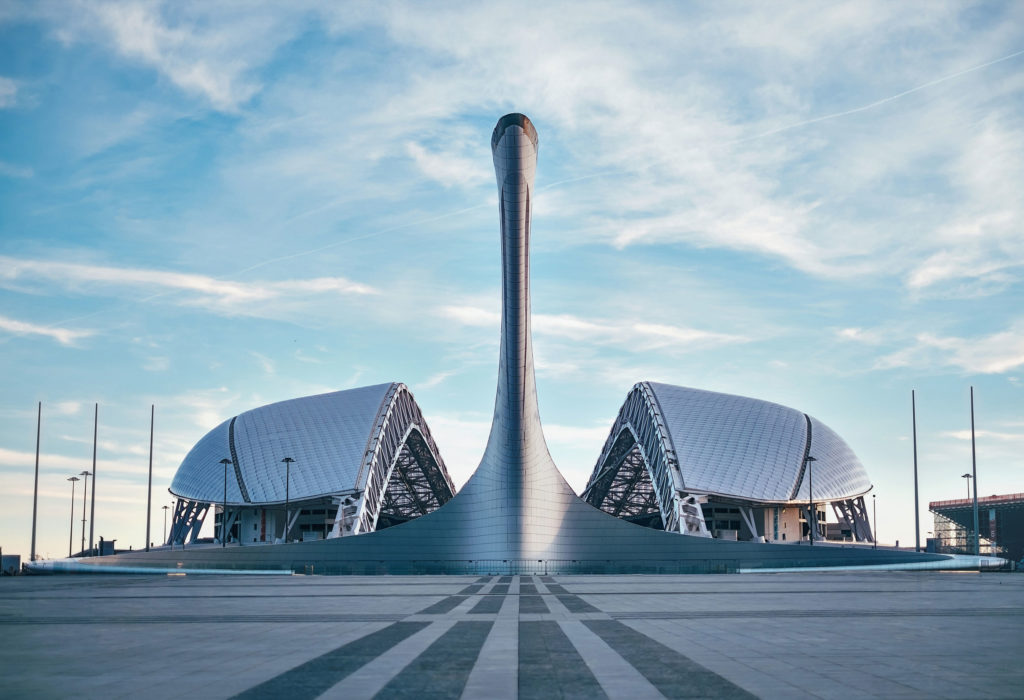 Samara Arena, Samara
The design of this arena, also known as the Cosmos Arena, is a tribute to the city's place in history as one of the main hubs of the Soviet space programme. The stadium has a spectacular 60m-high glass dome, which will be lit at night.
Nearest airport: Around 40km by car from the arena, Kurumoch International Airport handles more than one million passengers each year.  VIP travellers can access business lounges within the domestic and international departure areas.
Mordovia Arena, Saransk
Saransk, the smallest of the host cities, is in the Mordovia region, which is known for its colourful arts and crafts, reflected in the bright orange, red and white of the exterior of the arena.
The venue was purpose built for the World Cup, on the shores of the Insar River.
Nearest airport: Saransk Airport is only 7km from Saransk, the capital city of the republic of Mordovia, and 10km from the football stadium. The airport operates from 06:00 to 18:00 and slots are controlled.
Rostov Arena, Rostov-on-Don
The roof of this stadium, which is located on the banks of the River Don, mimics the route the river takes. It also has great views of the city from varying height stands.
Nearest airport: The new Platov International Airport is just 50km from the Rostov Arena. It operates 24/7 with restricted slots, but be aware that staff do not speak English.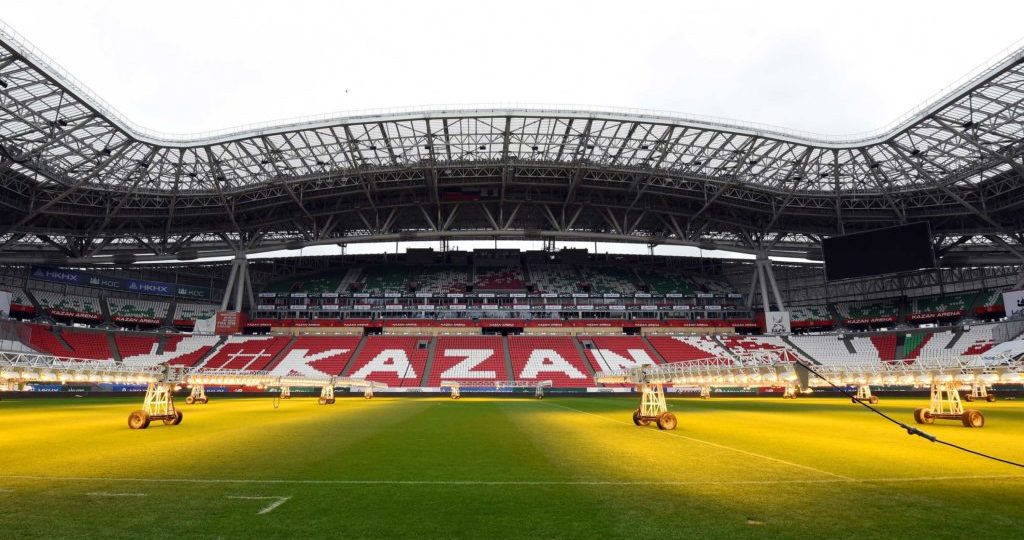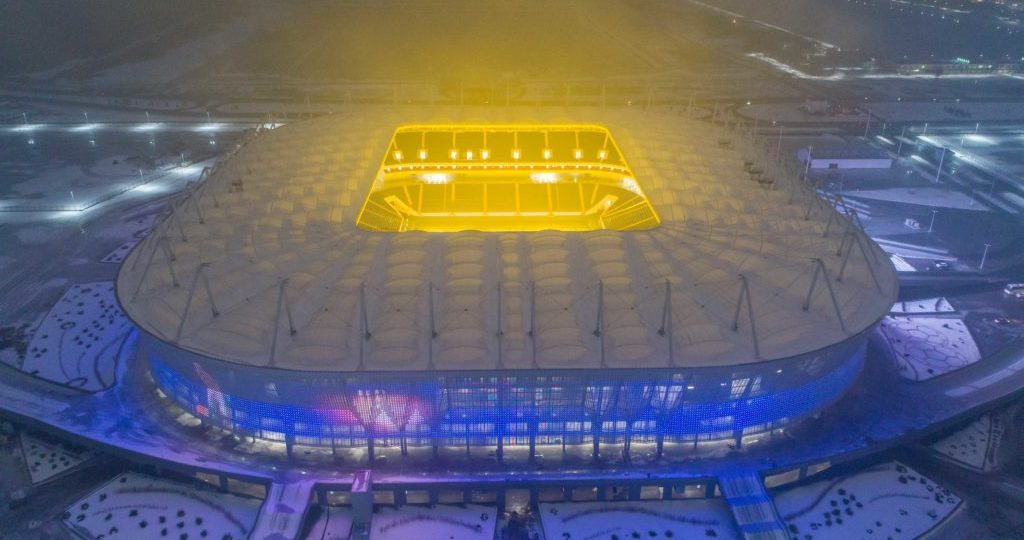 Kaliningrad Stadium, Kaliningrad
Located in the area between Poland and Lithuania, this unusual and impressive stadium was purpose built in the heart of the city, prompting much needed development.
Nearest airport: Khrabrovo Airport is located 25km from the stadium in Kaliningrad. Operating hours are 05:30-23:00, and very little English is spoken.
Kazan Arena, Kazan
Designed by the architects who brought us Wembley Stadium and Emirates Stadium in London, the arena features a giant high definition screen that runs across the entire side of the building – believed to be the biggest in Europe, and possibly the world. The flags of the competing nations are expected to be emblazoned on it on game days.
Nearest airport: Kazan International Airport is 25km southeast of the city of Kazan, and around 33km from the Kazan Arena. It offers a terminal for VIP passengers, with dedicated check in, departure gates and lounge, but no English is spoken.
What you need to know:
1. Fuel uplifts
At airports in Russia you'll find only TS-1 jet fuel. While this is similar to Jet-A or Jet-A1 it's important for operators to check their manuals to ensure this type of fuel can be uplifted. Note that fuel additives, commonly available in North America or Europe may not be readily available in Russia, so you may want to carry your own.
2. Crew accommodations
While good accommodation is available in all World Cup host cities, options in terms of four- and five-star properties, particularly international chain hotels, will be limited in many locations. Crew accommodation should be booked as soon as the schedule is known.
3. Ground transport
For local transport it's best to arrange vetted prepaid (car with driver) transport. This helps avoid transport delays while mitigating security risks. Only certified vehicles and licensed drivers will be allowed to approach airports, World Cup venues and major public locations.
4. Security considerations
While the overall security threat level in Russia is low to moderate, there's political tension to be aware of, as well as isolated risks of terrorist events. To mitigate such risks it's best to monitor local news, avoid larger crowds and have alternate routes to your destination in mind. As in any major world city, the avoidance of street crime and petty theft is always a consideration.
5. Clearing CIQ
During the World Cup period additional customs/immigration officers and additional clearance kiosks will be organised for host city airports. The target is for the customs, immigration and quarantine clearance process to be about three minutes per passenger.
Courtesy of Universal Weather and Aviation