EXECUJET: UNDER AFRICAN SKIES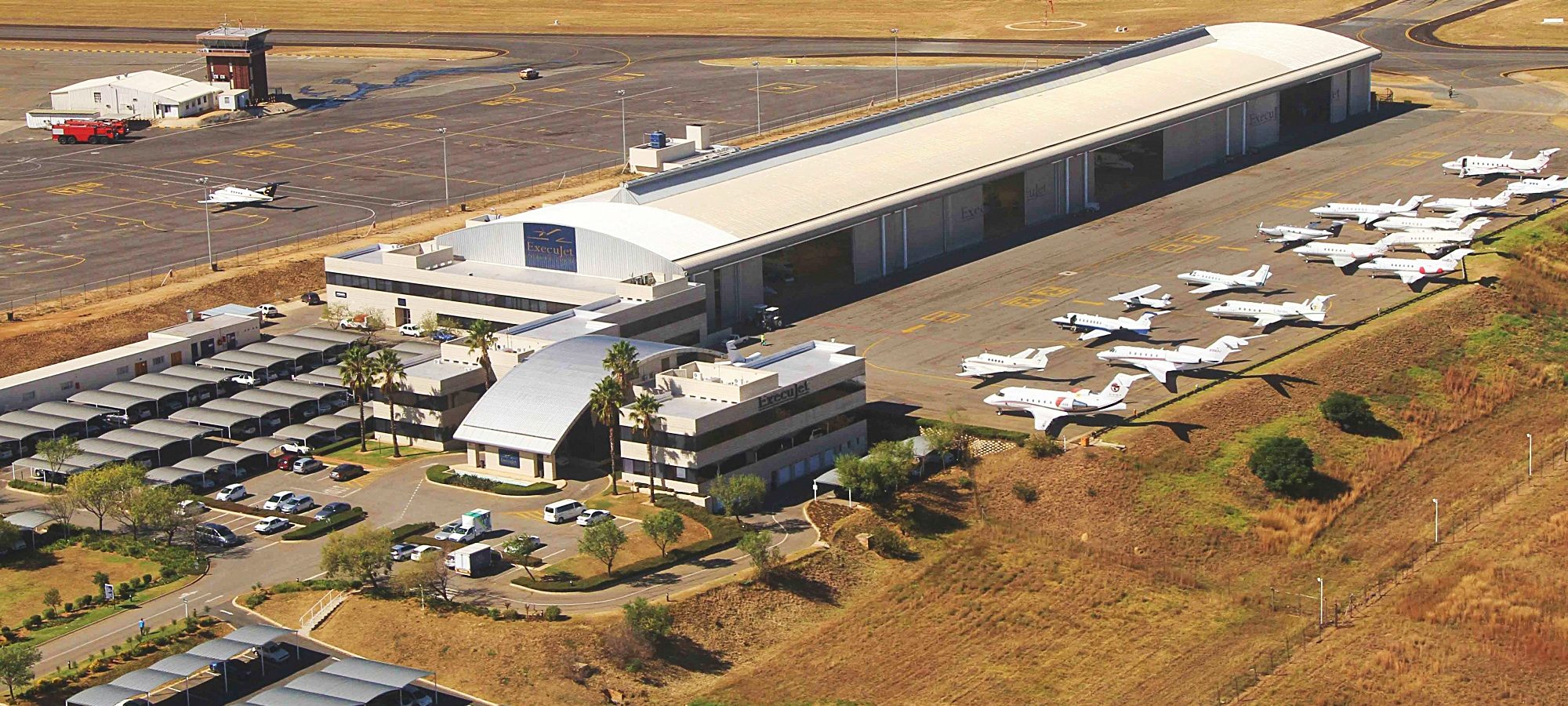 When the Covid pandemic closed down the private aviation industry in South Africa and across the continent, Gavin Kiggen, Vice President of Africa and Director of Aircraft Sales at ExecuJet, took the opportunity to diversify and develop new revenue streams for both ExecuJet and parent company Luxaviation.
If there is such a thing as a good Covid, ExecuJet Africa has had one. The company has not only ridden out the storm, but has emerged leaner, more diverse and the head of a relaunched division. Gavin Kiggen, Vice President of Africa and Director of Aircraft Sales at ExecuJet was the man at the helm throughout. He said: "In 2019 we had a magnificent year for business. Going into 2020, January, February and March were excellent months. But then came April and the Covid pandemic. The president of South Africa put the country into lockdown and we had to close the business. It was highly unexpected and we had to make lots of quick decisions, and then more over the weeks as it extended."
ExecuJet broke the company up into three tiers, according to their essential need. Kiggen said: "The three tiers were: critical – the top tier management, the accounts department controlling debtors and creditors, and those that keep the company running; essential – the essential staff that we need to run a flight or anything where there is operational activity; and finally non-essential  – the office staff, kitchen staff and others who are in support roles. Throughout that time we did not have to retrench anyone or make them redundant. We put our non-essential staff on furlough and still paid their benefits."
As the situation began to settle, and the time extended Kiggen and his team realised that as well as challenges, Covid also presented some opportunities for business diversification and improvement.
Kiggen said: "We started to fly cargo routes. We had dabbled in it before, but during Covid we were lucky enough to get a permit as an essential service provider and we started flying cargo around.
"We also took the time to look at our business practices – how we do things, how our customers do things – and we were able to streamline the company and its processes. This enabled us to run leaner and smarter."
This agility and diversification meant that the business was able to recover quickly. Kiggen said: "In the end, 2020 was not a bad year for us. Once we had readjusted our forecast and our budget for Covid, we ended ahead. In 2021, we had our best year for seven years! During the Covid pandemic we added 20 aircraft to our fleet across Africa, bringing it the total of 91 where we stand now."
Convenience and commitment: ExecuJet manages over 130 privately and/or commercially registered fixed wing and rotary wing aircraft on behalf of private, business and government owners worldwide.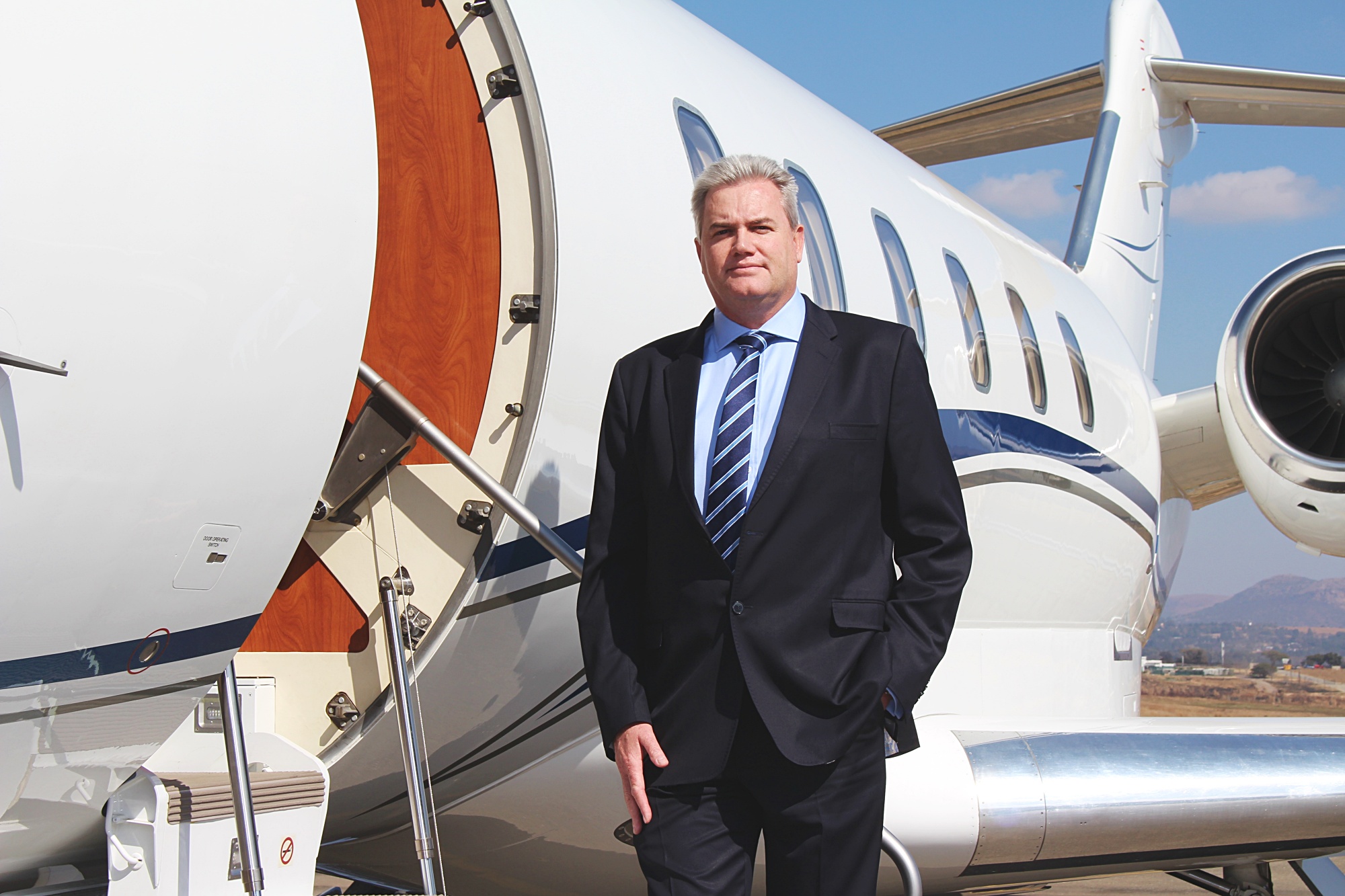 New business opportunities
The company continued developing cargo opportunities, as well as expanding the aircraft management, aircraft charter, fixed base operations and MRO work. But Kiggen saw a greater prospect for profits.
He explained: "In 2020, I sold a Global and saw the potential in relaunching the sales and acquisitions division. Execujet used to be a big player in aircraft sales, but over time, with different parent companies, it had fizzled out. I contacted Philip du Preez, who is General Manager, Flight Operations in our CapeTown facility, but has a marketing and aircraft sales background. We developed a business plan that I shared with Patrick Hansen, our main shareholder and Group CEO of Luxaviation. He approved it and we started selling aircraft in May last year.
While enjoying their current success, Kiggen sees that the market conditions are changing, and may shortly become more challenging.
He said: "We can all see that the market has plateaued. We are fortunate to have at least five deals in process at the moment, but we see that aircraft that would have fetched US$20 million last year, are now stretching to get US$15-16 million. In the lower end it is less severe, but where you were getting US$3.8 million, you are now getting around US$2.9 million.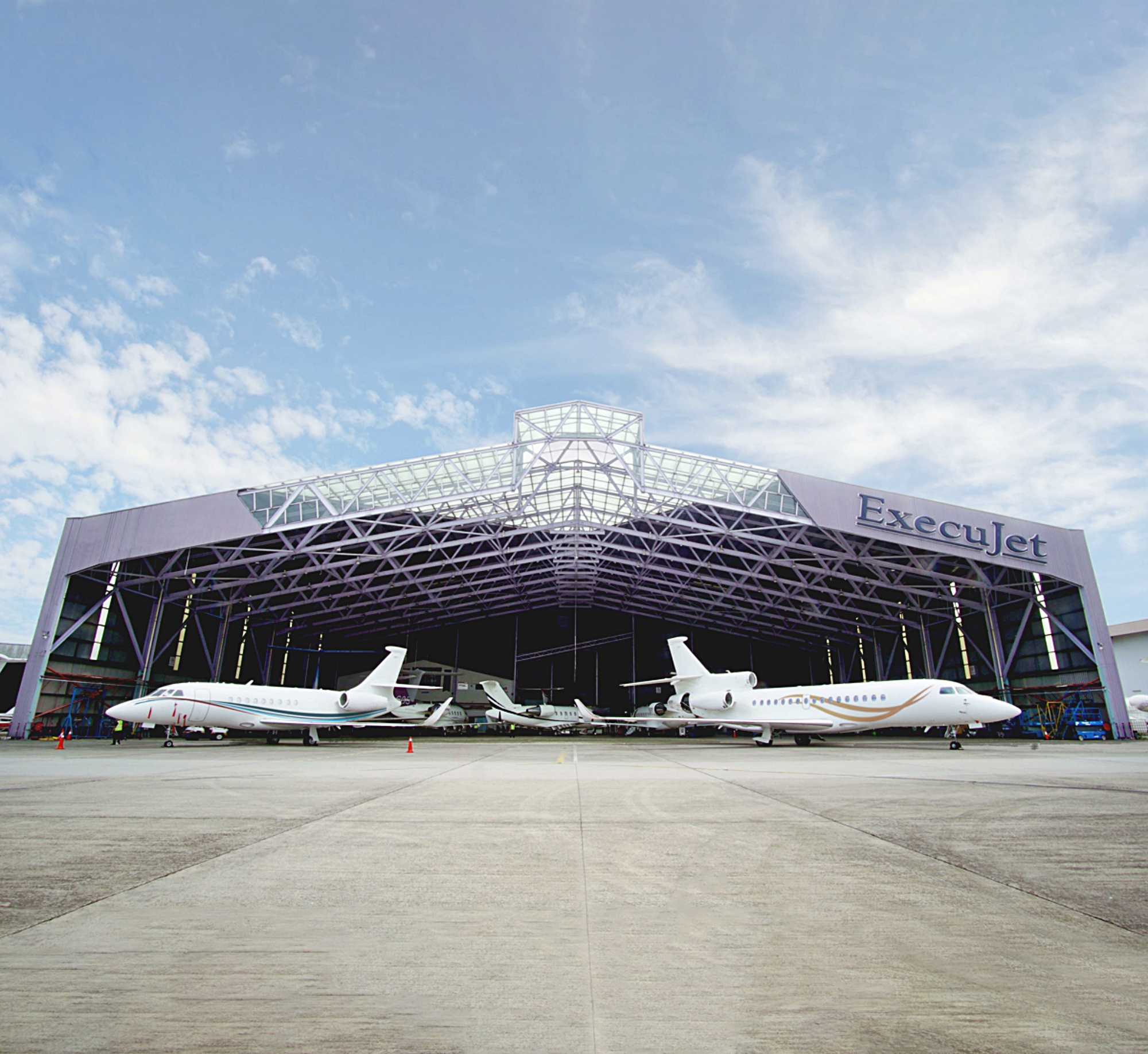 "Due to the scarcity of inventory, a lot of aircraft gained value and were sold into North America, especially in the last quarter of 2021. What we anticipate is that when the tax concession comes to an end, those aircraft will begin to be sold back into Europe."
This strong core fleet means that the charter team has aircraft to suit a range of mission requirements from short distance field operations aircraft to ultra-long-range products with non-stop capability. Kiggen said: "The Beechcraft King Air 260 is such a popular aircraft with the business community globally and we'll be offering this turboprop for charter in Africa for the first time. New from the factory in 2022, and able to carry up to eight passengers, the aircraft will be based at Lanseria International Airport, near Johannesburg. From there, we're expecting high demand for flights to locations including Namibia, Botswana and Zimbabwe. We also have a long-range jet from the Bombardier series joining later this year and we know the large-cabin comfort and range will be highly attractive to charter customers across Africa.
"In a nutshell, Covid has been very positive for us as a business. It has made us operate leaner and smarter. It has made us diversify and look at different options – cargo being one of them. We are now doing work for the UN, which we have never done before. We have both aircraft and helicopters based in Africa for them and are pursuing another tender for them," he added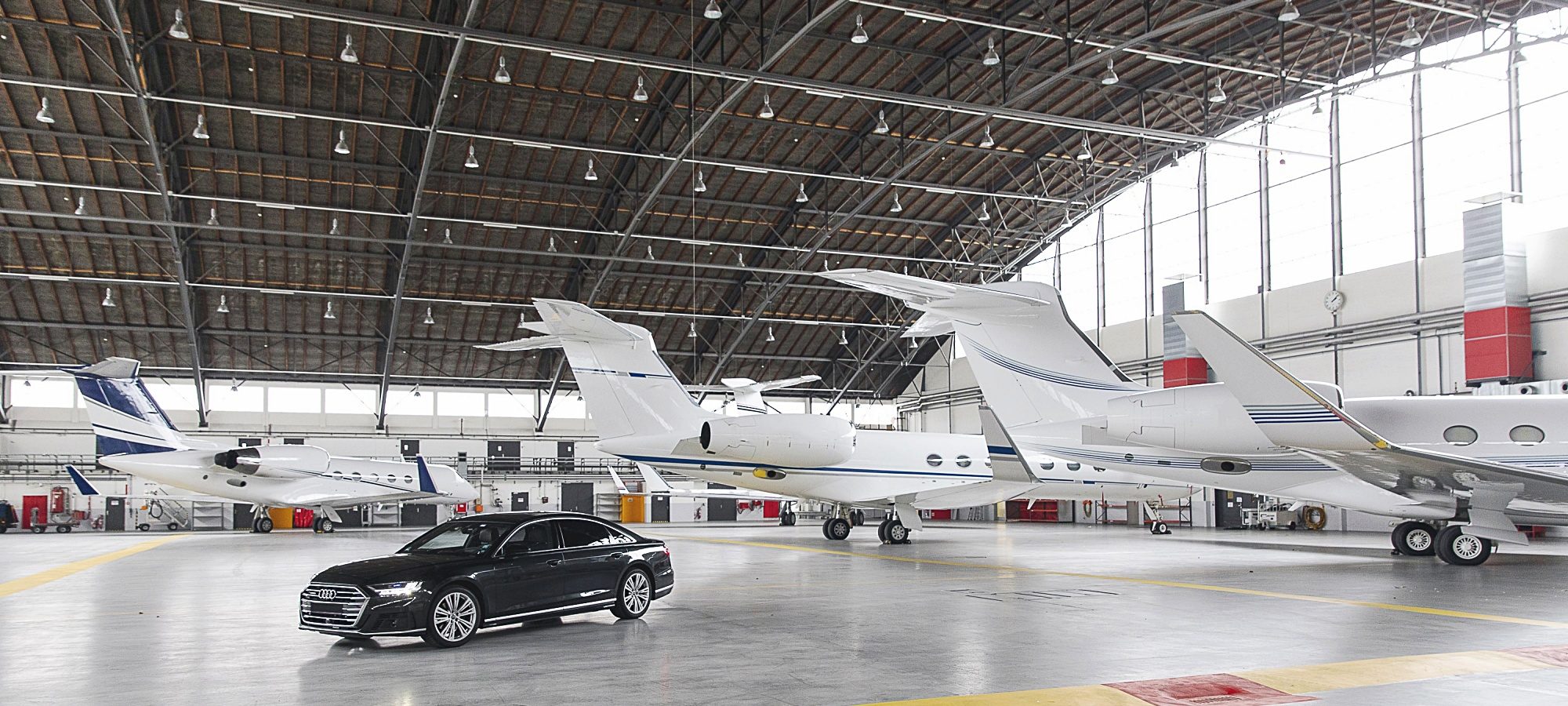 "We sold seven aircraft in just nine months in the first year, of which only two were local, the rest were all over the world. This year we expect to sell at least 10, where only one is local. We are a global division, no longer part of Execujet brand, but Luxaviation aircraft sales and transactions, which I head up, with Philip as the Director of Sales, concurrent with my role as Vice President of Africa for ExecuJet."
With the number of orders made for aircraft in the last 18 months, OEMs are struggling to keep up. Kiggen believes that there will be a reaction. "We have customers who are looking for Citation M2s, Latitudes and similar aircraft to buy new. There is definitely a backlog and going into 2024-2025 I am certain that you will see a lot of cancellations. Owners don't want to put down a huge deposit and wait two years for an aircraft."
The team has leveraged relationships with partners and brokers to get inventory and even had to share inventory, with a sole mandate becoming a rare event.
"Inventory is a problem for everyone in aircraft sales, including us, but we are lucky that we have 240 managed aircraft worldwide, so we have a captive audience per see. We hope that they will all come to us when they want to upgrade or downsize," he laughed.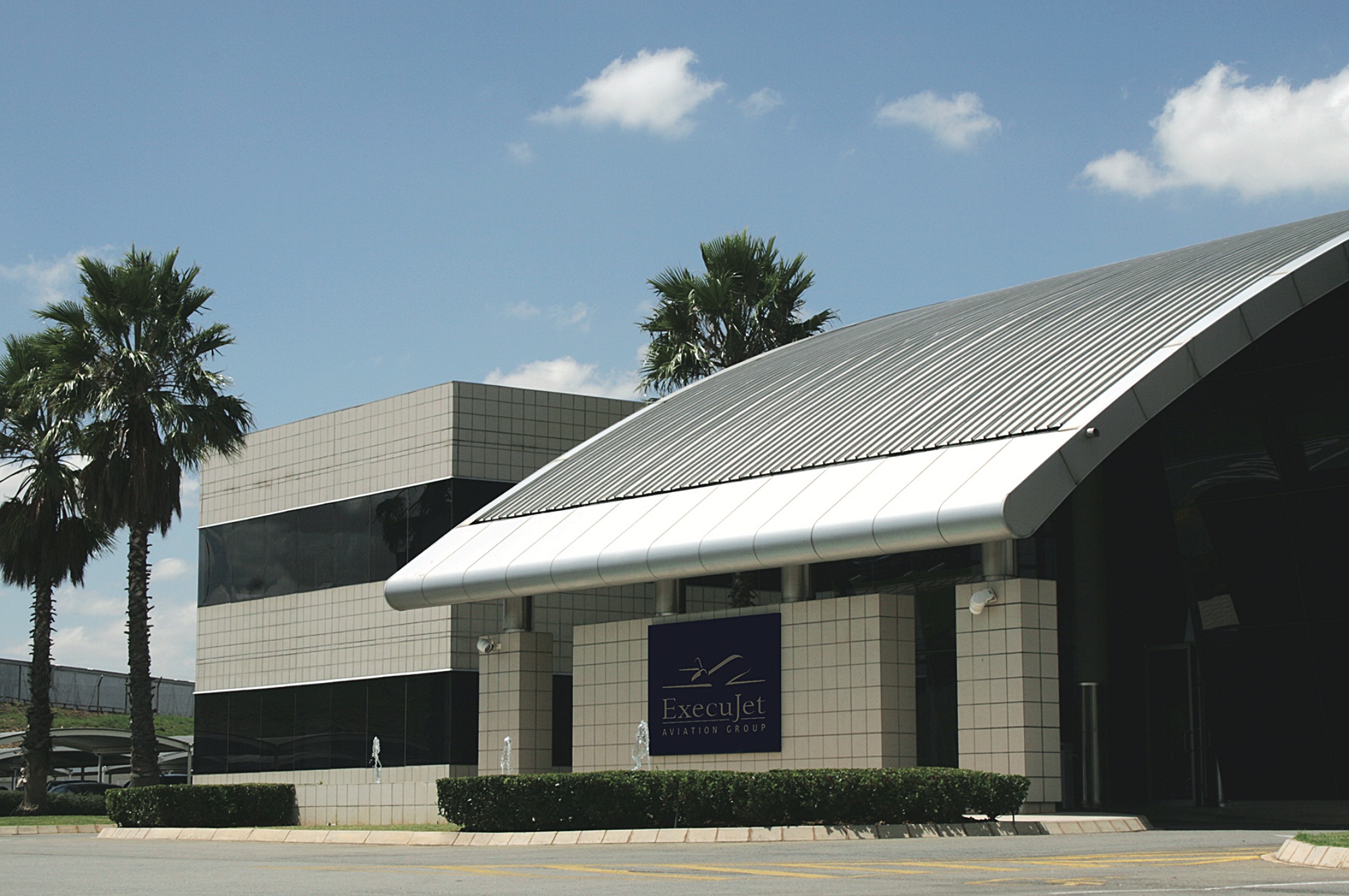 "In a nutshell, Covid has been very positive for us as a business. It has made us operate leaner and smarter."
This lack of inventory has in some African regions held back the development of the sector, by pushing up prices and creating a scarcity in the market. The team is working to develop better relationships to help bridge that gap.
Kiggen said: "We have a big facility in Nigeria, and there is a lot of heavier metal there than we have here. It is home to 7500s, 6500s, G550s and other large aircraft. The market is also developing in Ghana, Kenya, Cameroon and Morocco. But the alignment in Africa with OEMs is missing. We work with Bombardier, and we know Gulfstream, and have met Embraer, but there is no real relationship there. That is one focus for us, to get closer to the OEMs. From Boeing Business Jets down we are developing that connection.
"If there were stronger alliances between OEMs and us in Africa we would see more sales," he added.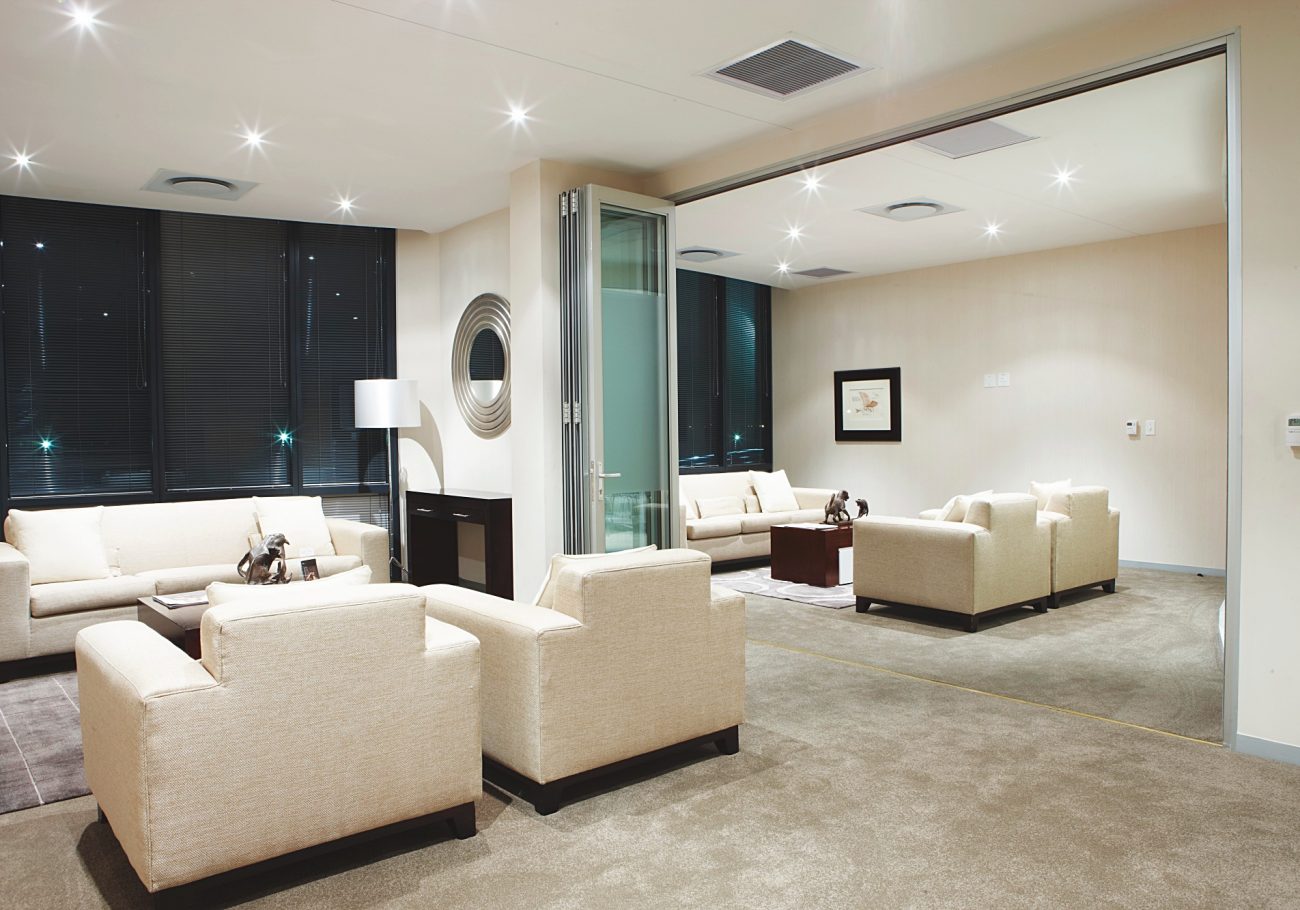 Changing African fleet
The growing demand for business jets in the developed African countries is driven by both economic development and an influx of foreign investment, predominantly from China.
Kiggen said: "The investors need these assets to move around, often because of the lack of infrastructure. We also see several African countries investing in Presidential jets. We look after six or seven, and we crew them, maintain them and manage them. The growth is driven by this combination of factors: investment, foreign investment, companies growing due to economic development, and the government sector with Presidential aircraft."
As the sector grows, so does the need for tighter safety standards and support through FBOs and MROs.
Kiggen said: "The developed countries in Africa are now exercising the 20-year rule, so aircraft cannot be older than 20 years. They are aligning themselves with IATA, ICAO, the FAA and other international standards, and passing these rules into their regulations. It does not affect us as we work in that realm already, but it is happening around us.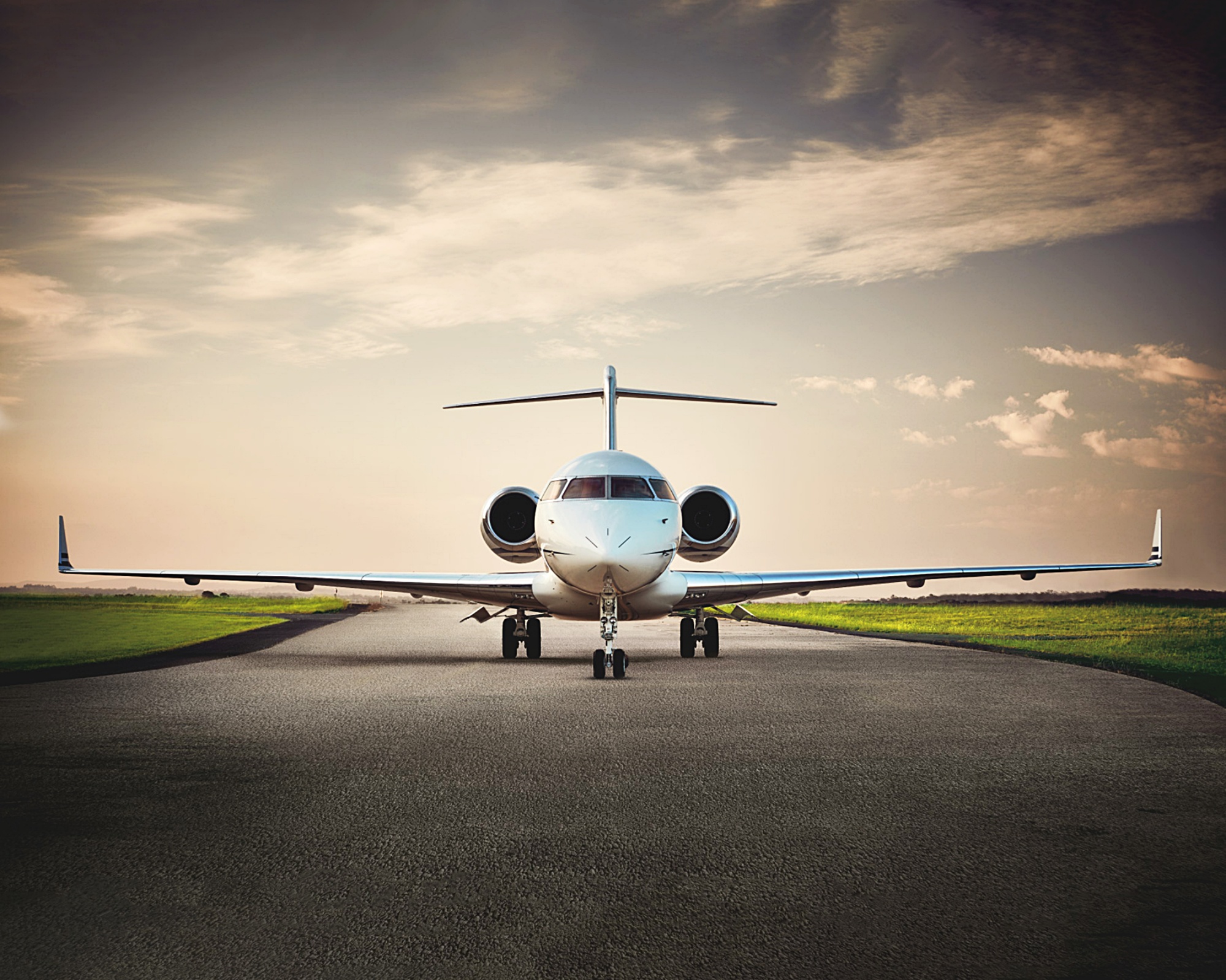 "As we have seen Covid forcing the people who can afford to go private, doing so, we have seen the growth in private aviation, and the FBO and MROs will have to be expanded to support this growth.
There are still a limited number of FBOs and VIP terminals in Africa. It is not like the rest of the world where every airport has them. As a group, we have facilities in Johannesburg, Cape Town, Lagos, Nigeria and the Seychelles. We are developing our skill to meet that need.
"As new aircraft are added to the fleet and the region we have had to upskill our MROs and the FBOs as well. It works hand in hand. In Lanseria we currently have engineers on a course for Gulfstream G550 aircraft. In Nigeria we have a number of engineers because the fleet is quite diverse, from a Hawker 900 up to a Global 7500. If we want the business we have to have the skills to handle it.
"In sub-Saharan Africa the PC12 and the KingAir are still very popular, as are the light jets like the Phenom and the CJ2 and CJ3."
"We are very big on Bombardier, Dassault Falcon, Embraer, and some of the Cessna brands. Gulfstream was where we were lacking, but we are upskilling aggressively," he added.
While new aircraft are being introduced, the staples of the fleet remain constant.
Kiggen said: "In sub-Saharan Africa the PC12 and the KingAir are still very popular, as are the light jets like the Phenom and the CJ2 and CJ3. Further up into the continent, the LearJet 45, LearJet 60 and Citation 650 are popular, but perhaps the most popular at the moment is the Legacy 600 and 650, as they offer very good value for money, with excellent operating costs. The Challenger 604 and 605, remain strong in the African market too."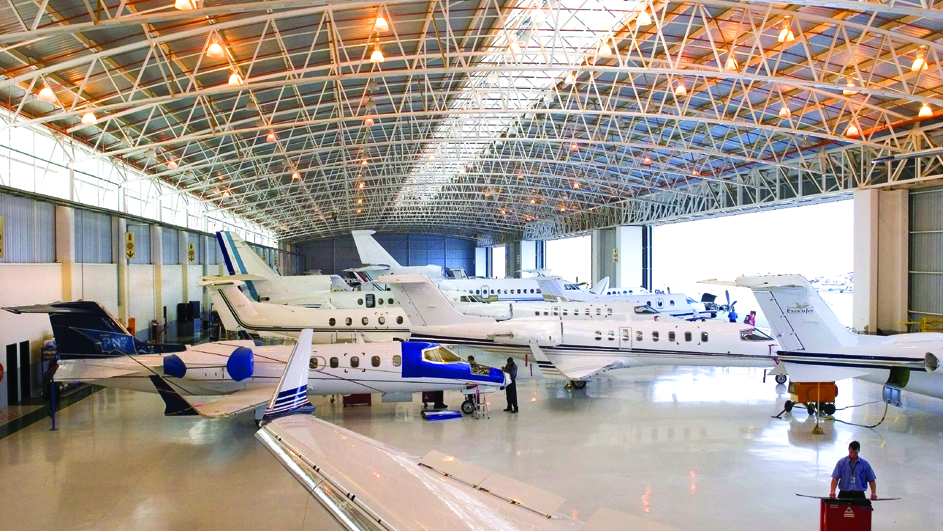 Sustainability
Sustainability is a cornerstone of conversation in every industry now, but is it part of the development of aviation in Africa?
Kiggen said: "As a group, we focus on sustainability and we have a sustainability guideline and programme that has been developed and that we are following. In the wider region, we are the bottom point in a triangle. Anything that happens in the United States, be it negative or positive, swings to the right sending a ripple to Europe, and eventually, that ripple comes down to us. We are the last to feel the effect. We are the last link in the chain.
"Two years ago, it was all about survival and just trying to keep companies open. Now sustainability is top of mind for everyone that has a decent size footprint in business aviation. We are concentrating on sustainability as a group, but it is also something that everyone is now speaking about."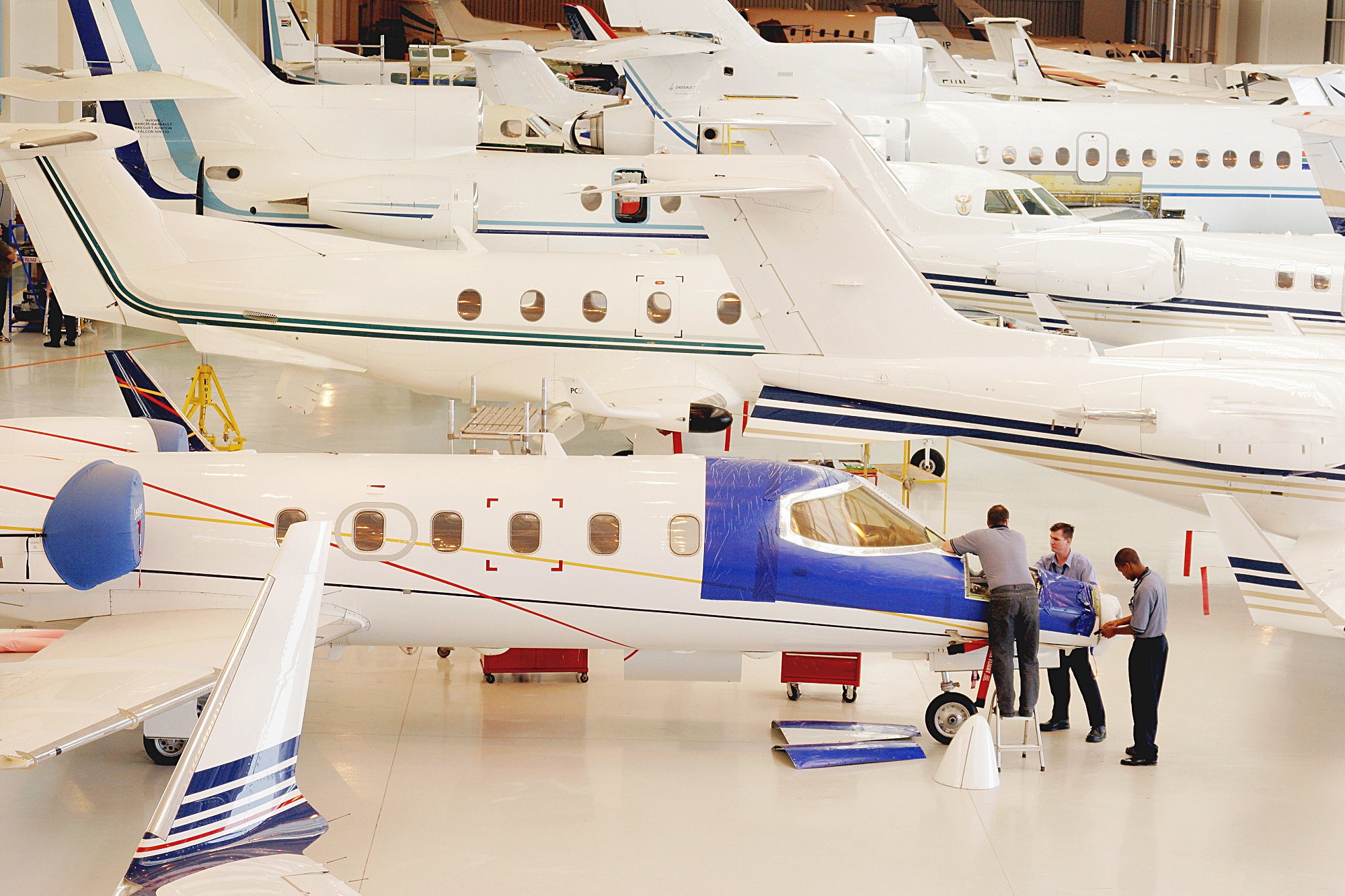 Future plans
Despite the challenge of the last two years, Kiggen is upbeat about the future, new business, and the diversity that has helped ExecuJet not just survive, but thrive.
He said: "The point is that we are not just a charter operator. We are a management company; we have sales and acquisitions; we do completions. We have a whole list of services including CAMO and maintenance planning and checking for a number of outside companies. We have little silos of these support services and support a number of third-party aircraft.
"We want to grow within the company, and offer even more services that our competitors and suppliers don't. We have shown that we are very diverse and that we do not shy away from anything, we take it head-on. We have a good relationship with the banks, and they have given us a lot of aircraft that are on lease, distress sales, or airlines that have gone into bankruptcy. We get those aircraft back into service and we sell them or ferry them to new owners, which is a new business.
"There are also two regions we are looking at developing at the moment that were planned, but put on hold because of Covid. These have now been rekindled, and we hope to have announcements later this year. All I can say is that one is an island and the other borders the Indian Ocean," he smiled.
Watch this space.