THE EVOLUTION OF AN AVIATION GIANT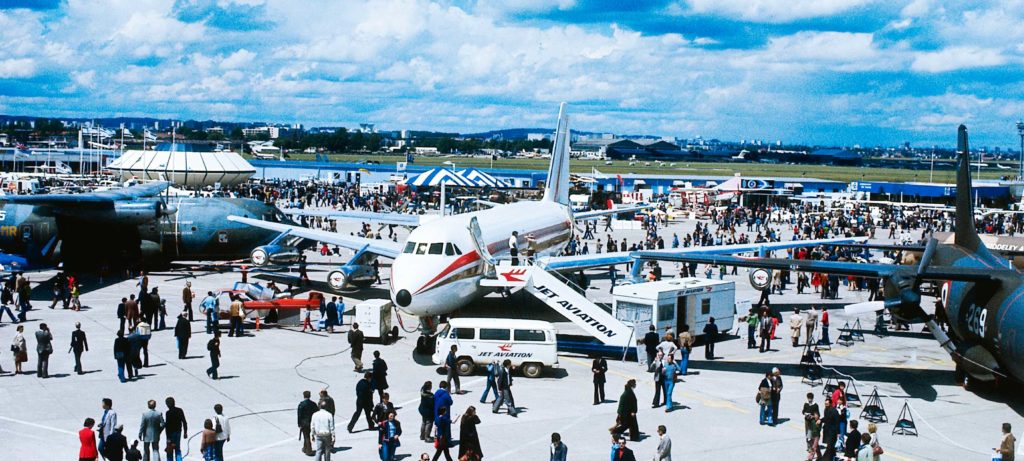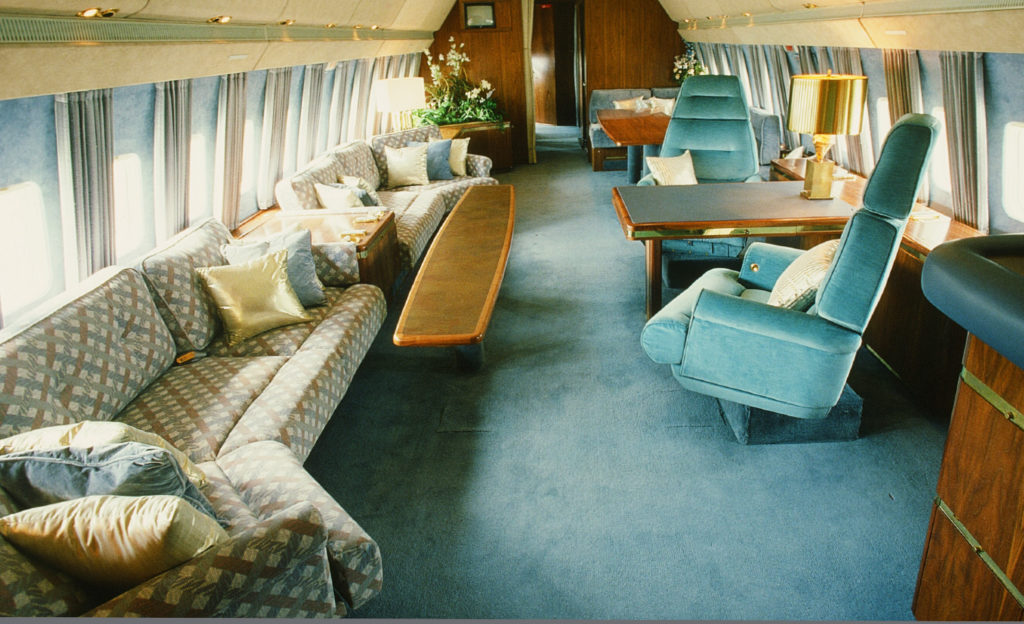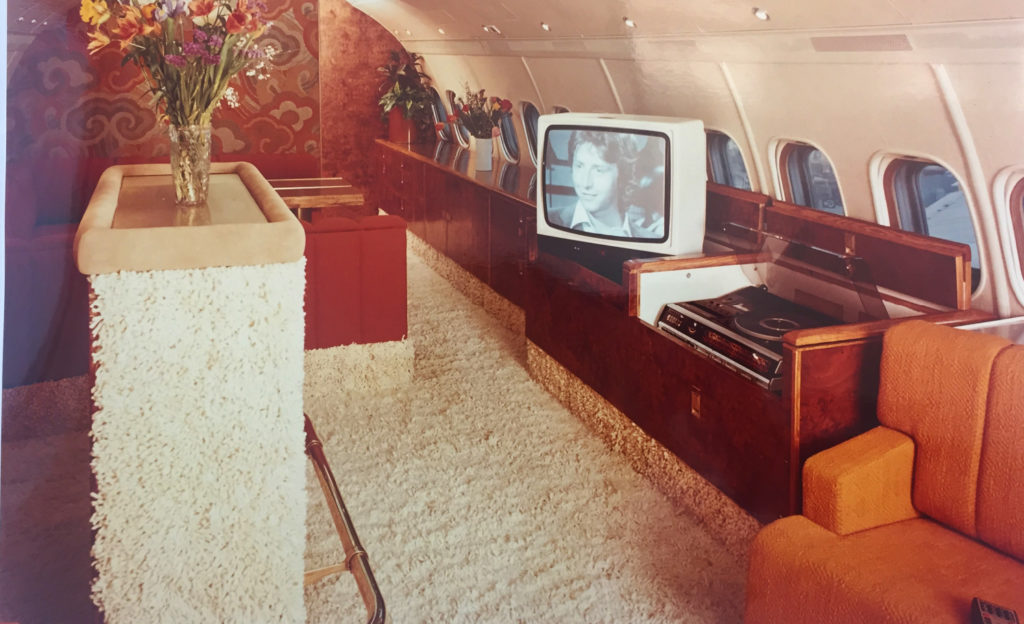 Jet Aviation was the first business aviation services company to set up a Fixed Base Operation (FBO) in the Kingdom of Saudi Arabia when it opened a ground handling and maintenance services facility for the private aviation industry in Jeddah in 1979. Two years later, it opened its second FBO in the Middle East in Riyadh, setting itself up to provide 'round-the-clock' aircraft and passenger handling services from two dedicated VIP terminals.
In the late 1970s and early 1980s Crossair was Switzerland's best-known charter airline. It had been founded as a private company under the name Business Flyers Basel AG by former Swissair pilot Moritz Suter, and was a large part of business for Jet Aviation Zurich. Another activity: aircraft management was added. Hirschmann saw aircraft management as a way to be in direct dialogue with aircraft owners. It was also part of the company's 'circle of benefits,' through which it could cover an owner's diverse needs.
COMPLETIONS BUSINESS
The 1977 Paris Air Show was a milestone. At the time, converting an airliner into a business jet was unheard of, at least in Europe. Carl Hirschmann realised that customers, particularly from the Middle East, were travelling with large entourage. Airliner-size aircraft might be the answer, providing they were refurbished to better accommodate the needs of such demanding customers. He acquired an old Cathay Pacific Convair 880 and put Elie Zelouf and his team to work on it. Jet Aviation brought the aircraft to Paris outfitted with a luxury interior, ultimately launching its now renowned Completions business.
Through the 1980s, Jet Aviation became the first global player in the business aviation market by building and acquiring FBOs and management companies in the United States. Consolidation and steady growth then marked the 1990s, while the company turned its focus to the Far East. In 1996, Jet Aviation launched its maintenance and FBO facility at Seletar airport in Singapore at the Singapore Airshow, which was followed by an aircraft management and charter office opening in Hong Kong in 2001, and an MRO and FBO facility at Dubai International Airport in 2005.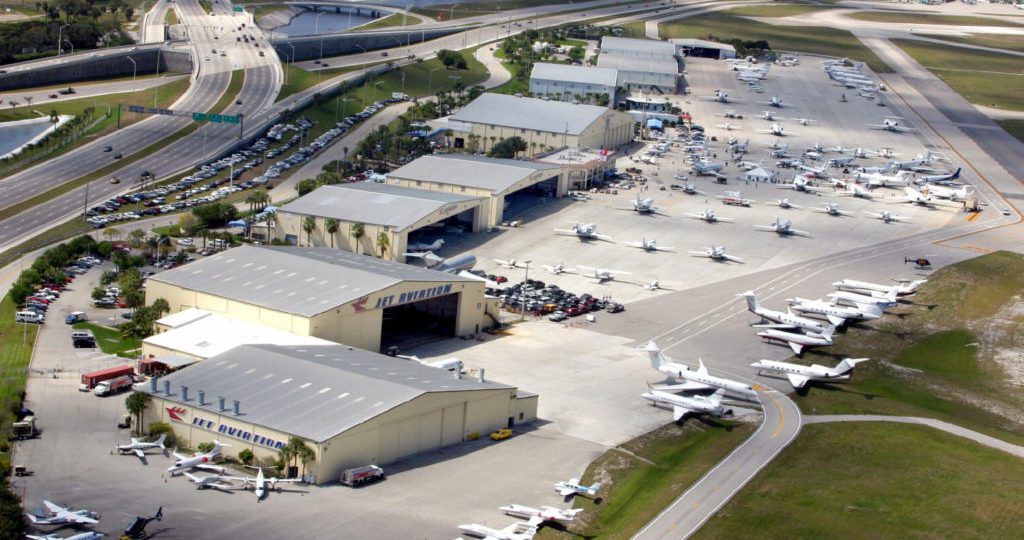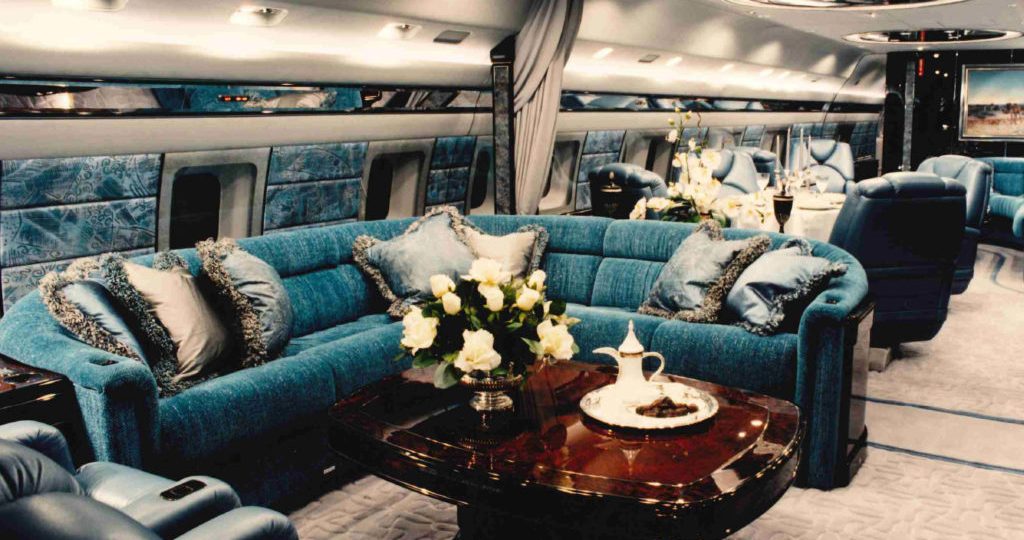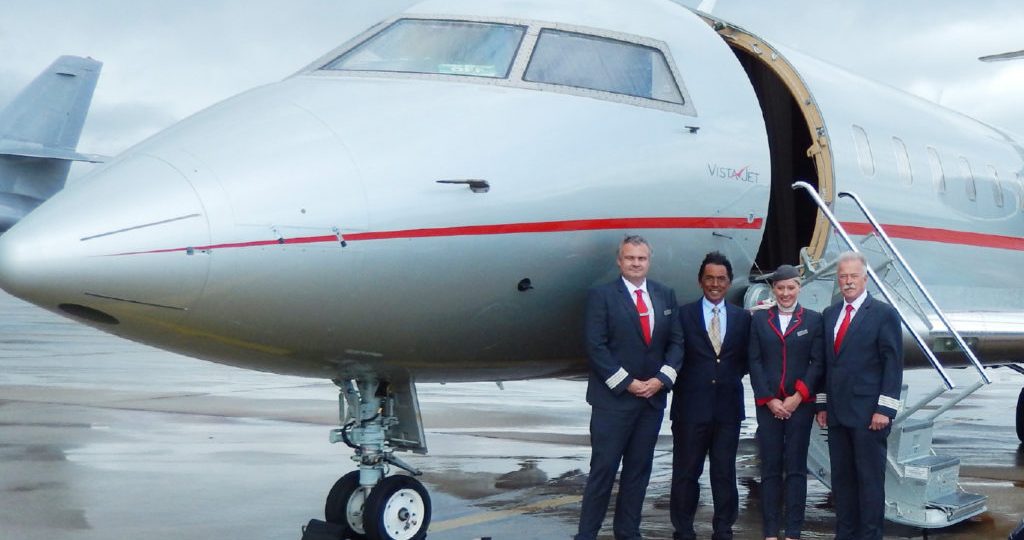 AMERICAN LEADERSHIP
With Jet Aviation's unique corporate profile in a bullish global business aviation market, the company caught the interest of private equity firm Permira Funds, which purchased Jet Aviation in October 2005. A year later, the company acquired St. Louis-based Midcoast Aviation. And on November 5, 2008, Permira sold Jet Aviation to General Dynamics, beginning a new era for the company under American leadership.
Today, Jet Aviation is widely recognized as one of the world's leading business-aviation services companies, providing maintenance, completions and refurbishment, FBO and fuel services, along with aircraft management, charter and staffing services from its 30 airport facilities throughout Europe, the Middle East, Asia, North America and the Caribbean.
MAINTENANCE, REPAIR & OVERHAUL
Jet Aviation operates three major MRO hubs — located in Basel Switzerland; Dubai, United Arab Emirates; and Singapore — which are supported by other global maintenance facilities to meet regional demand. The centre in Basel, where Jet Aviation started 50 years ago, is now one of the industry's de facto capitals for European business aviation. The location employs more than 1,400 professionals delivering the full range of maintenance services for most current models and the majority of out of production models of Airbus, Boeing, Bombardier, Dassault, Embraer and Gulfstream aircraft.
COMPLETIONS
The company's Completions centre in Basel provides deep, first-class experience in completions. It delivers all of the key functions and trades needed to execute a project from beginning to end with in-house capabilities in design, engineering, cabinetry, upholstery, sheet metal, composite and paint.
In keeping with Jet Aviation's industry-leading weight management processes, Basel recently redelivered VVIP Airbus ACJ330 and ACJ319 aircraft to a Middle Eastern customer that were significantly lighter than required by the customer, despite the use of a selection of high-end finishes and custom designs.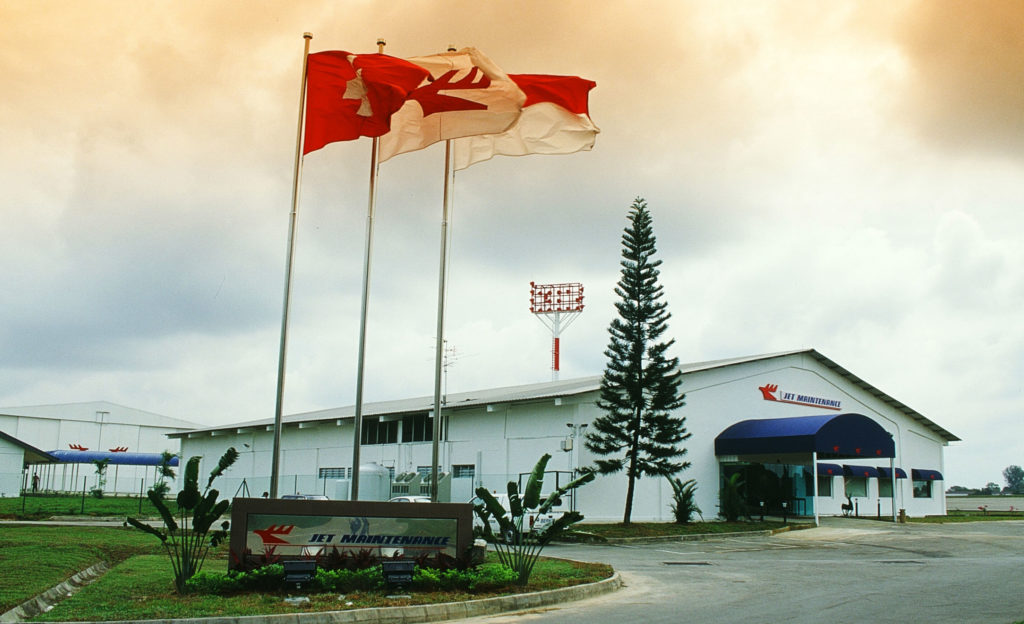 FIXED BASE OPERATIONS
Jet Aviation's international network of more than 20 FBOs provides passenger handling, aircraft refuelling and quick turnaround assistance. Its global team of professionals is trained to the highest service standards in the industry, ensuring excellent care for passengers, flight crews and the aircraft. In December 2016, the company's entire network of FBO facilities across EMEA and Asia received registration to the IS-BAH Standard.
More recently, Jet Aviation has been committed to increasing its presence in locations important to its customers. The company celebrated the opening of a new world-class FBO at Washington Dulles International Airport in April 2017, followed by the opening of a new hangar and Fixed Base Operation (FBO) terminal at Hanscom Field in Boston/Bedford in June. In July, it hosted a grand opening at its newly branded Jet Aviation San Juan FBO at Luis Muñoz Marin International Airport in Puerto Rico.  At the Dubai Airshow in November 2017, the company celebrated the opening of its new FBO facility in the shared terminal at Dubai South.
FLIGHT SERVICES
As one of the largest aircraft management and charter operations in the world, Jet Aviation's European and U.S. divisions jointly manage and operate a fleet of more than 300 aircraft. Last year, Jet Aviation logged over 60,000 flight hours worldwide. In the U.S., Jet Aviation holds its own Aircraft Operator Certificate. In Europe and Asia, it currently holds Aircraft Operator Certificates for Germany, Switzerland and Hong Kong, and recently secured its air operator's certificate (AOC) for Malta, thereby launching a new flight operation.
Jet Aviation has the capability to track an aircraft 24/7, anywhere in the world. Its teams of highly-skilled and experienced professionals can meet any daily aircraft operation needs from the company's strategically-located operations centres in Teterboro, New Jersey; Burbank, California; Chicago, Illinois; Dubai, United Emirates; and Zurich, Switzerland.
STAFFING
Jet Aviation is the only global business-aviation company offering a full range of staffing services, including placement of full-time staff for business jet operators, career transition/outplacement services and payroll solutions. In the US, temporary placements are also available.
To commemorate its 50th anniversary in 2017 and demonstrate its readiness to embrace the future, Jet Aviation launched a new company logo and corporate emblem on January 1, 2017.