WORLD'S OLDEST BENTLEY T-SERIES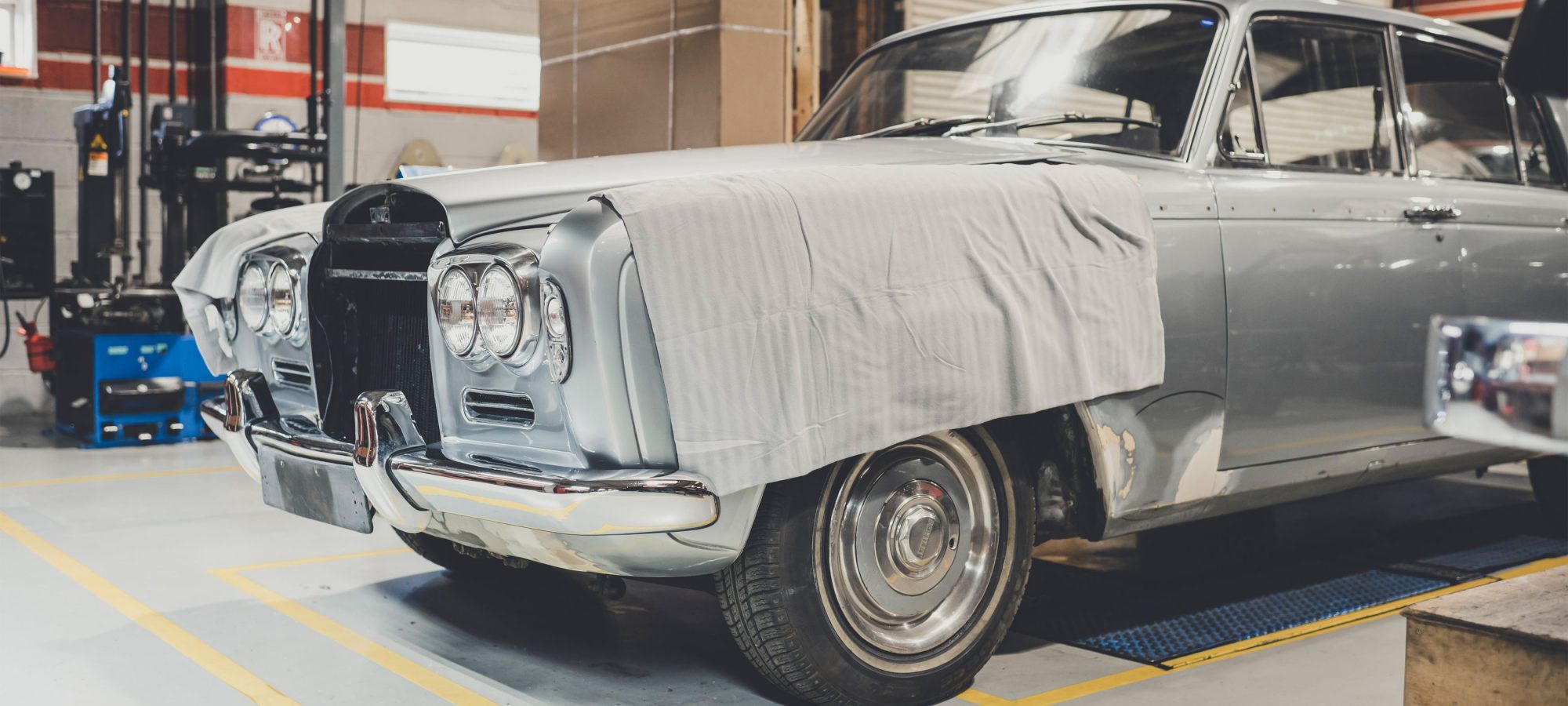 The very first Bentley T-Series begins a complete restoration
After decades of being off the road and in storage, the very first Bentley T-Series is being brought back to life after the start of a complete wheels-up restoration.
The 6¼-litre pushrod V8 has been started for the first time in at least 15 years, and the engine and gearbox have proven to be in good condition despite their extended rest. After a restoration project slated to take at least 18 months and that will return the car to outstanding condition, it will be added to Bentley's expanding Heritage Collection of road-going cars that together describe all 103 years of Bentley's history.
The oldest T-Series completed manufacture on 28 September 1965. Owned by Bentley Motors and destined for trial work around the world, the T-Series was finished in Shell Grey exterior paint and complemented with a Blue Leather interior.
The T-Series was originally announced and displayed for the first time at the Paris Motor Show on 5 October 1965 and was significantly different from its predecessor, the S-Type. Notably, the T-Series was the first Bentley to use a unitary construction method, using a monocoque in place of the separate chassis and body technique of every Bentley before it.
The 225 bhp, 6¼-litre V8 was originally designed and introduced in 1959 in the Bentley S2. At the time the engine achieved the highest specific output by weight of any production car in the world of 2.7 lb/hp (1.2 kg/hp). The engine was considered over-engineered at the time, but its inherent strength, reliability, and development potential led to it becoming Bentley's mainstay engine for the next 50 years. By the time the engine was retired in 2019, it was delivering more than double the amount of power and three times the original torque whilst producing 99 percent fewer emissions.
In October 2016, a group of apprentices started the rejuvenation process for T-Series VIN 001. Starting with the removal of trim and the reconditioning of the Body-in-White, the T-Series started its journey to return to active duty. After initial preparations, the work was put on hold whilst the introduction of the current product range and future electrification activities became more of a priority – but with renewed attention on developing the Heritage Collection, the car is now on course to make its return.