VISTAJET MARKS FIFTH YEAR AS SCUDERIA FERRARI'S PARTNER FOR 2023 F1 SEASON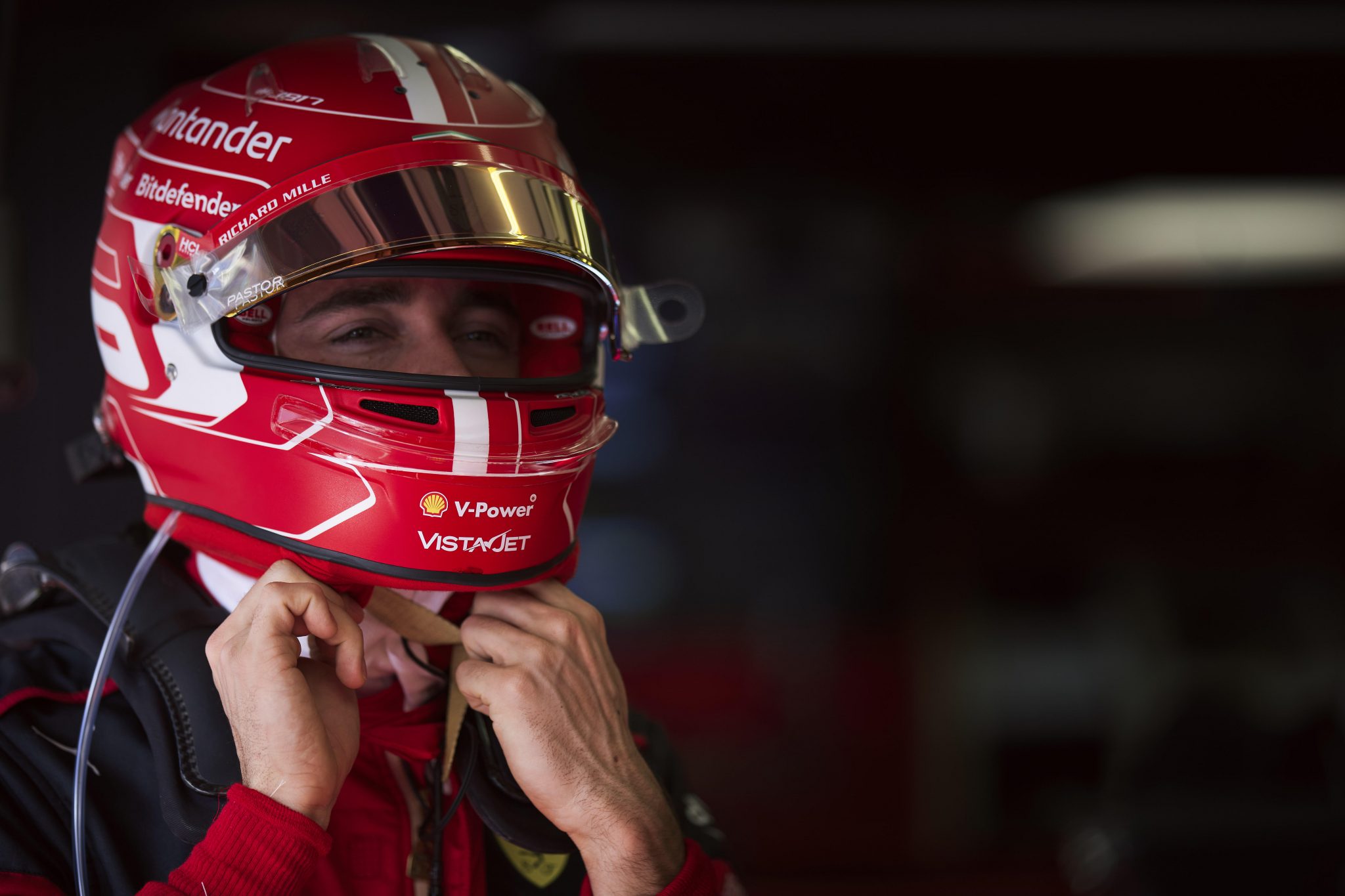 With the new F1 season set to get underway this weekend, VistaJet, the first and only global business aviation company, continues to proudly support Ferrari in its global competitions and optimize its teams' travel and transfer times, allowing all involved to further utilize time off track to arrive to the Formula One races in optimum condition.
Having arrived in Bahrain with the Ferrari team last week, Ferrari's Charles LeClerc — winner of last year's Bahrain Grand Prix – and his teammate Carlos Sainz, come into the inaugural race well prepared and benefitting from the many unique advantages that travelling globally to and from racetracks with VistaJet offers, including personalised take-off slots, an important factor that can translate into a competitive edge on and off the track.
Fans attending the race at the Bahrain International Circuit in the Sakhir Desert this weekend, as well as the millions watching globally on TV, will see the visual elements of VistaJet's partnership with Ferrari, with the company logo featured on the cars, kits and helmets driven by Leclerc and Sainz as they head for victory.
Having raced competitively with Ferrari for many years and as an official driver in the WEC, VistaJet's Founder and Chairman Thomas Flohr knows the demands of racing and the intense focus required to perform under such pressure. He said: "I am incredibly proud to continue supporting the most iconic and successful racing company in the world. Innovation, technology and a focus on efficiency are core values we are glad to share with Ferrari. Racing has not only been a passion of mine for many years, but many of our clients' too. I have experienced first-hand the demands and intensity of racing required to consistently deliver a winning performance. VistaJet is excited to be able to support Formula One Ferrari drivers and VistaJet brand ambassadors Charles Leclerc and Carlos Sainz, to get where they need to be, safely and in optimum condition and time so they can focus on what is the most important — the competition and performance on track."
The racing season is always an exciting and busy time for VistaJet with the company typically seeing an increase in bookings to race destinations. Last year's Grand Prix in Bahrain saw an increase of 59% in flights in March 2022, compared to the previous month. The increase in bookings were in the days immediately preceding race day, with travelers flying both from within the region and as far afield as Hong Kong, Spain and the United Kingdom.