THE BEST OF THE BEST GETS EVEN BETTER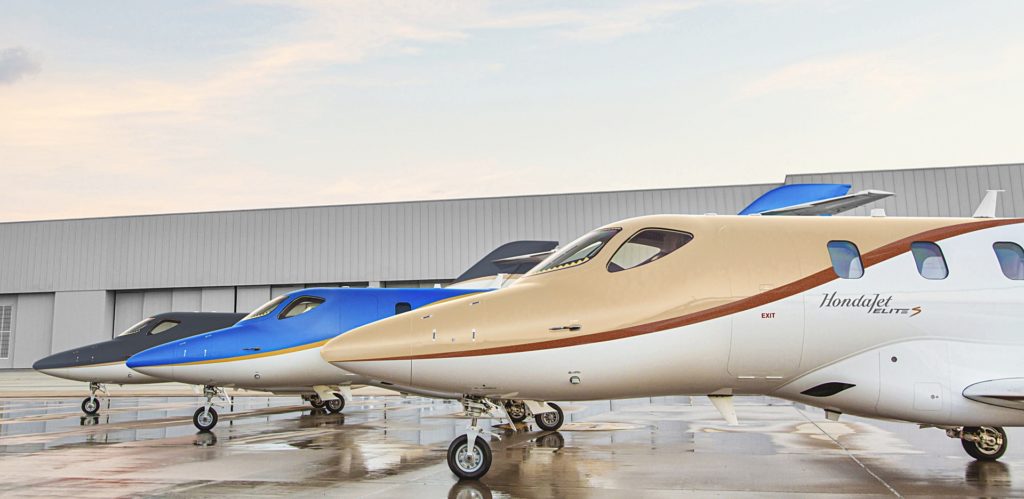 When the Elite was introduced to head the HondaJet range, it was seen by many as one of the finest personal business jets in the business and now it's been updated with the launch of the Elite S.
When the HondaJet Elite launched in 2019 with its extra seat (making it a 6-seater), additional load (maxing at 3,627lbs) and increased fuel capacity – up from 2,845lbs to 2,948 lbs to give it a range of 1,437nm, it was looking like an unbeatable package. But this is HondaJet, a company that continually evolves its innovative personal business jets, constantly aiming to create the best transport it can within its compact airframe. For 2021, we have the launch of the HondaJet Elite S and with it comes a number of upgrades.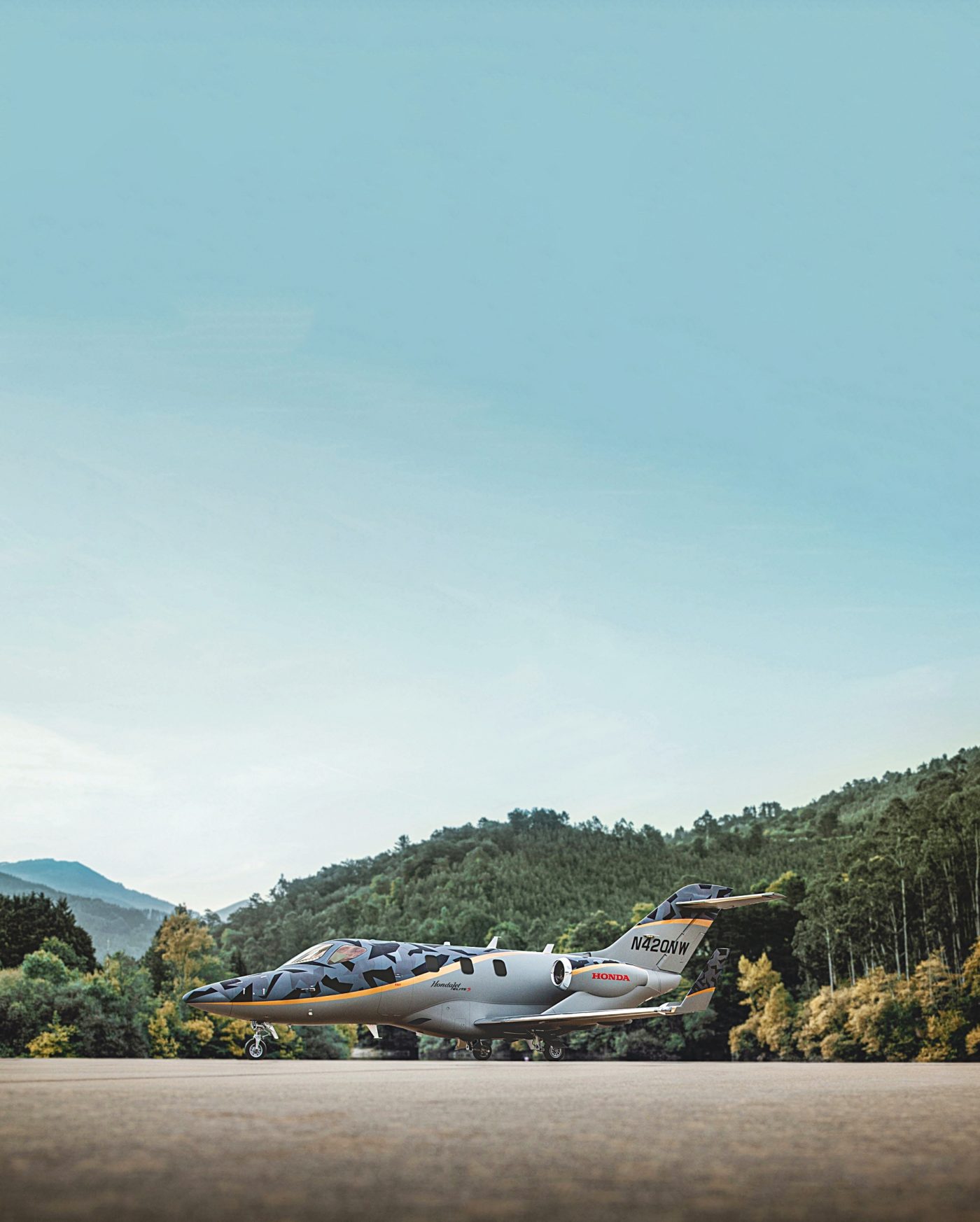 THE NUMBERS INCREASE
The HondaJet Elite S features several upgrades that expand operational capability and improve flight operation. Firstly, the maximum takeoff weight has increased to 200 lbs, meaning owners can now fly up to 120 nm (138 mi) further at a higher payload, or take an additional passenger during their typical flight. There's also new avionics (FAA Data Comm and ACARS replace traditional voice commands with text-based messaging to improve the clarity and efficiency of communications) which combined with the newly introduced Advanced Steering Augmentation System (ASAS), further reduces pilot workload, maximising safety.
It's not just increased numbers though, as Honda's stylist has come up with a selection of new paint schemes in Gunmetal, Luxe Gold, and Deep Sea Blue, finished off with a signature Elite S logo.
"Since its introduction in 2018, the HondaJet Elite has achieved the best performance in its class while also being the most efficient, and with the new Elite S, we take another step forward in expanding the aircraft's capability," said Honda Aircraft Company's President and CEO Michimasa Fujino. "As a result of the innovation, design and engineering on the new Elite S, we are once again setting a new standard in business aviation."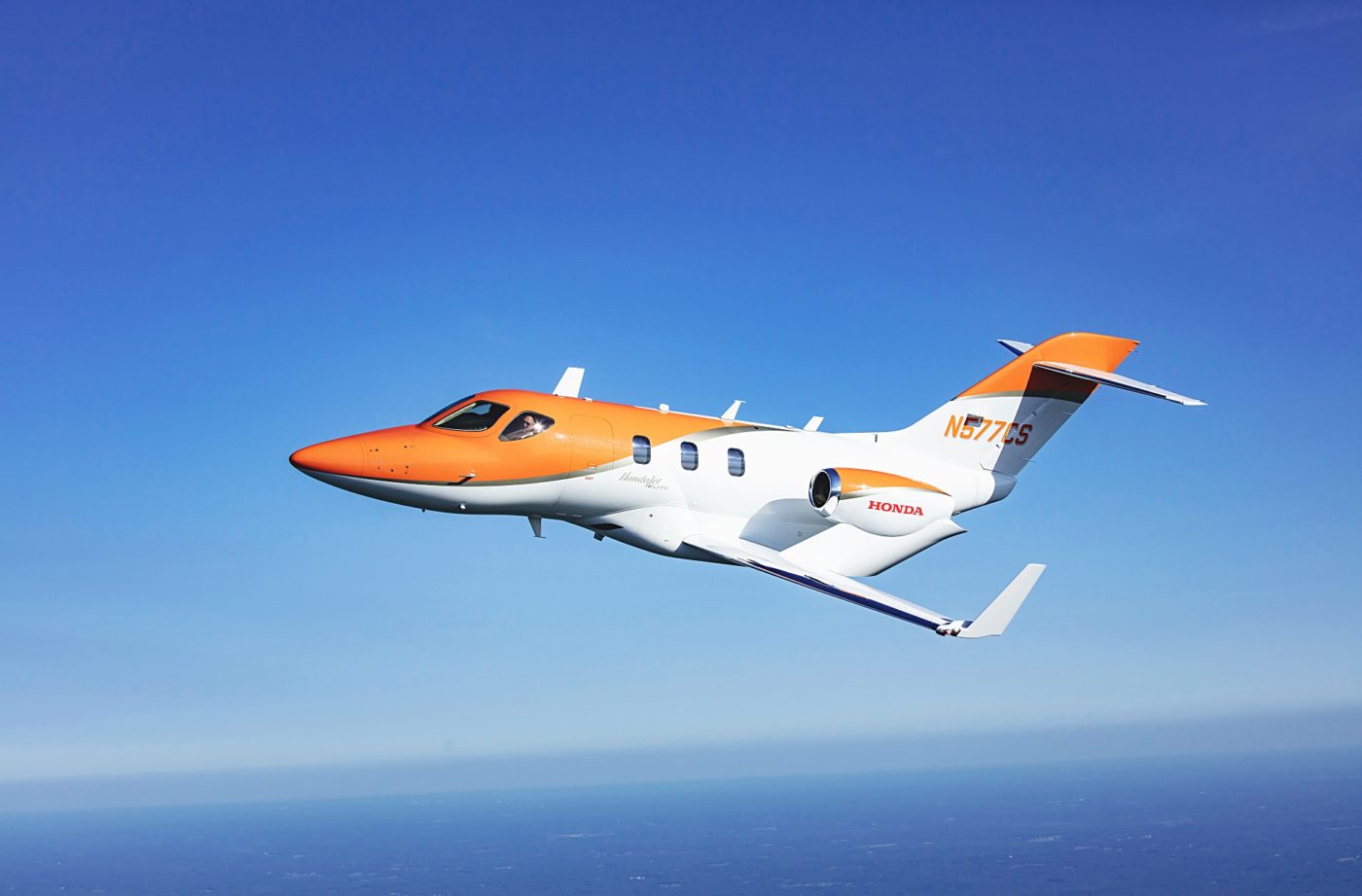 ELITE S AVIONICS DETAILS
The optional Elite S Avionics Software Upgrade is built on the highly customised HondaJet avionics suite and introduces the following new features:
FAA Data Comm: Functionality intended to replace traditional voice commands with text based messaging for departure clearance and enroute services where available in the United States.
ACARS: Enables text based messaging with both air traffic services and operation centers. Air traffic services include terminal information, terminal weather, and departure clearance from supported airports. ACARS also provides several functionalities for communicating with operation centers including: flight plan upload, messaging, weather, and automatic transmission of position reporting.
COM3: This functionality allows the operator to disable the Datalink Mode of the radio and use it as a 3rd VHF, to increase dispatch reliability.