SIGNATURE AVIATION OFFICIALLY OPENS NEW PRIVATE AVIATION TERMINAL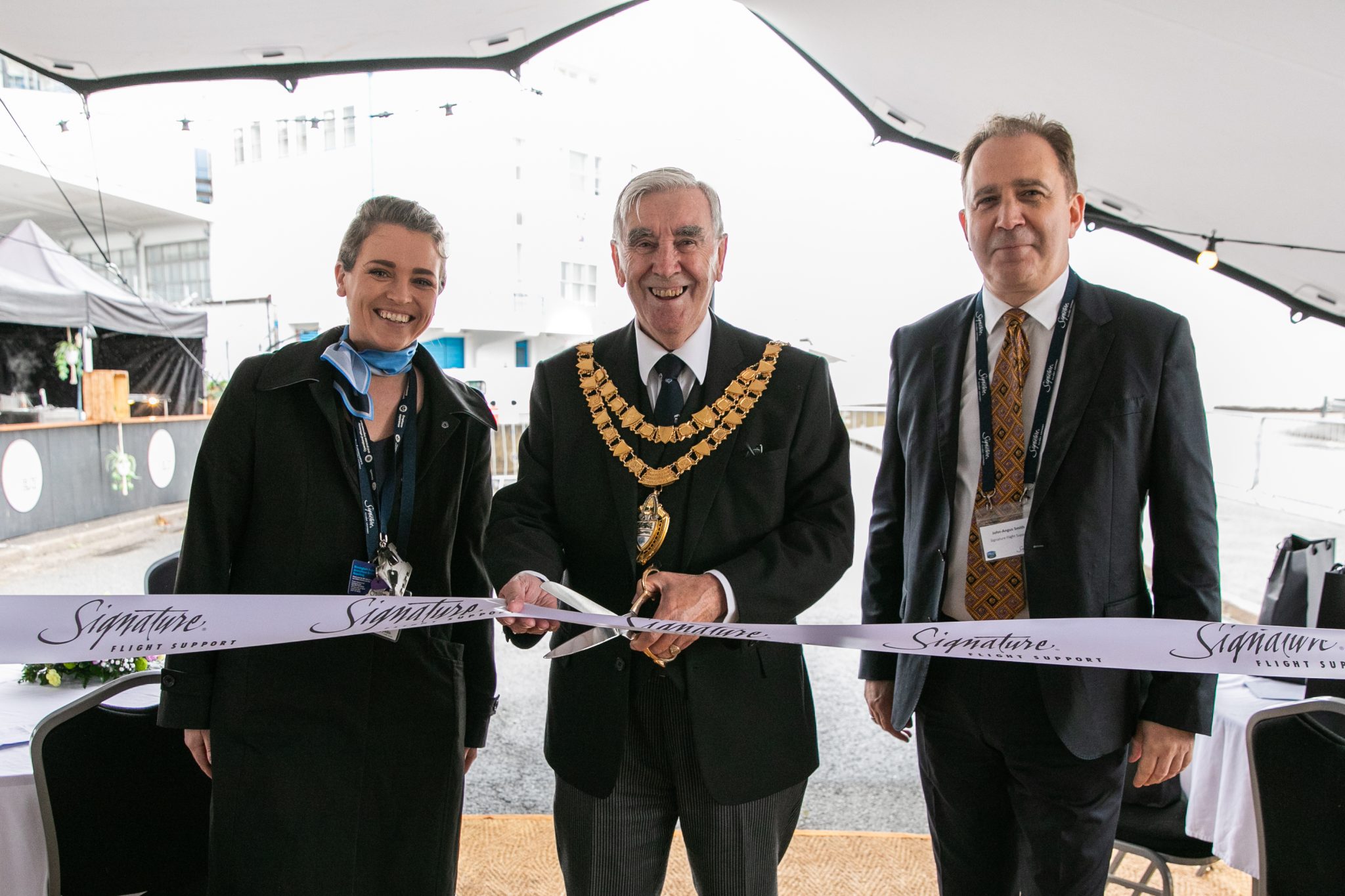 Signature Aviation, the world's largest private aviation terminal operator,  on Wednesday, October 5, 2022 officially opened its new private aviation terminal at Birmingham  Airport with a grand opening ceremony. 
The Worshipful The Mayor of Solihull Counsellor Ken Meeson, along with Emma Woodcraft,  General Manager for Signature Birmingham and John-Angus Smith, Managing Director for  Signature EMEA cut the ribbon in front of invited guests including customers, charter brokers,  representatives from Birmingham Airport, suppliers associated with the construction and fit out of the new terminal, and other businesses from the local community in Solihull.  
The opening marks the full revival of Signature Birmingham following a flood affecting its previous  1930's era terminal building in March 2018. Construction of the new terminal, delayed by the  COVID Pandemic, commenced in late 2021 and lasted 12 weeks, with interior fit and finishing taking an additional 4 weeks. The Terminal became operational in the Spring 2022. "We are thrilled to have a facility to be proud of and even though we have only been operational for a short while,  the feedback from our customers has been amazing," said Emma Woodcraft. 
The entirely new site represents Birmingham's newest and best-appointed Fixed Base Operator (FBO)  facility, featuring a 222 sq. m. building replete with traveller lounge space, a refreshment area, and a  passenger security screening checkpoint. The terminal also includes a dedicated pilots lounge and an electric vehicle charging station. Furthermore, Signature Birmingham will continue to offer the consistent, expert line service for which it is renowned for visiting aircraft, along with substantial parking capacity for general aviation aircraft.