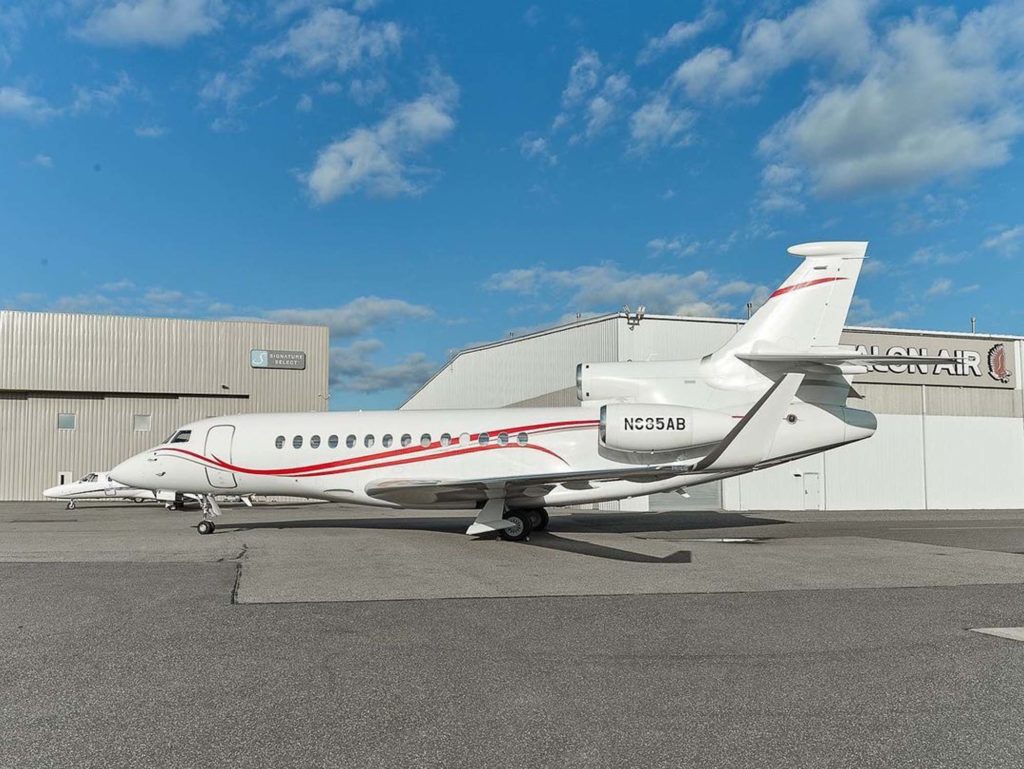 Planet Nine expands
Planet Nine, the Van Nuys, California based private charter operator and aircraft management company has introduced two more ultra-long-range business jets on to its Part 135 AOC.
One of the two, a new Bombardier Global Express (N926PN) is a floating fleet aircraft. It is currently positioned at Bournemouth Airport, South West UK. The Global is configured for 10 seats in a three-zone cabin, with an enclosed stateroom for privacy, plus a fixed double bed.  Boasting a range of 5,830 nm/12 hours' flying time, it is an excellent solution for long-range international missions. Mirroring other high-spec aircraft in the Planet 9 fleet, the aircraft offers KU band WIFI, accessible via eight large iPads loaded with a selection of movies.
Accompanying the latest Global Express and also under management is a new Dassault Falcon 7X (N685AB).  Positioned out of Farmington, NY, it is also available for charter.
With 14 passenger seats in a three-zone cabin and enclosed state-room, the aircraft is suitable for up to 12-hour journeys, with a max range of 5,950 nm.  Inflight connectivity comes via Inmarsat SwiftBroadband, while IFE is accessible through eight large IPads, loaded with movies.
"We are very pleased to add these prestigious aircraft to our floating model fleet," said Matt Walter, Planet 9 Co-founder and Director of Business Development.  "Since last spring we have seen a notable reduction of N-registered high-quality long-range business jets become available for charter, so we were fortunate to add these latest aircraft to our managed Global Express fleet."
New partnership
Planet Nine has also entered into a collaboration with The Culinary Institute of America, to train its 13 cabin service representatives.
Hilary Clark, Planet 9's Director of Inflight, said: "This new partnership underlines our commitment to invest in the best service culinary training for our CSRs.  We are proud and strongly protective of the on board service we deliver, because we know that it sets us apart in the industry."