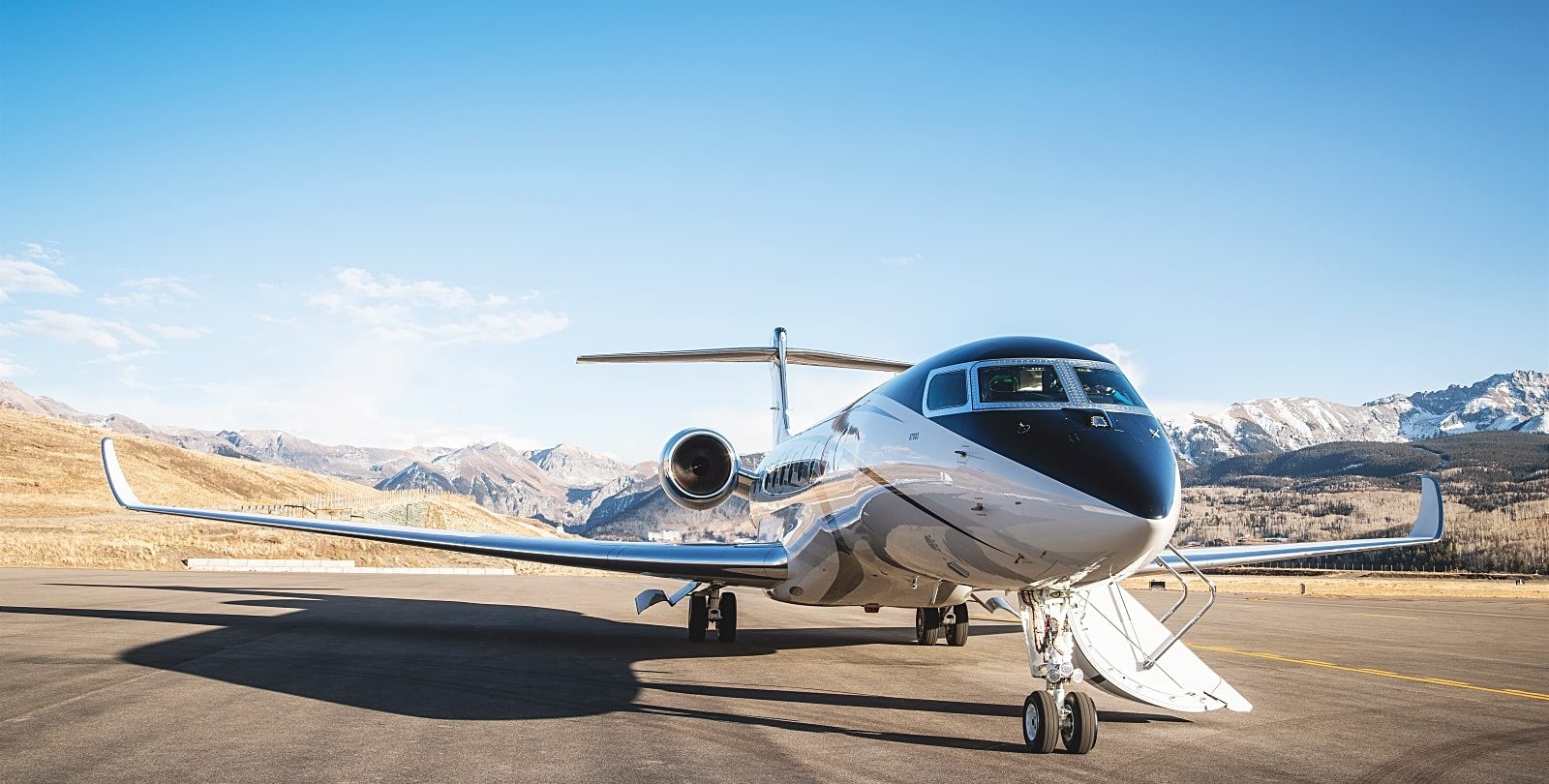 Gulfstream has broken two city-pair records as it took the first fully-fitted G700 cabin test aircraft to Doha, where launch customer Qatar Executive was waiting to give it the once over.
Following its dramatic unveiling at the NBAA last year, progress towards the first deliveries of Gulfstream's newest and largest aircraft, the G700, continues apace, with six aircraft undergoing rigorous testing for certification, including one aircraft featuring the new interior, currently wowing visitors around the world.
The G700 cabin's debut flight took place on April 15, 2021, on the first fully outfitted production test aircraft. Gulfstream is now taking the G700 interior through more than 15,500 test points to ensure the cabin's comfort, maturity and durability upon its entry into service. The latest milestone was reached in September when the G700 test aircraft set its first-ever city-pair speed records.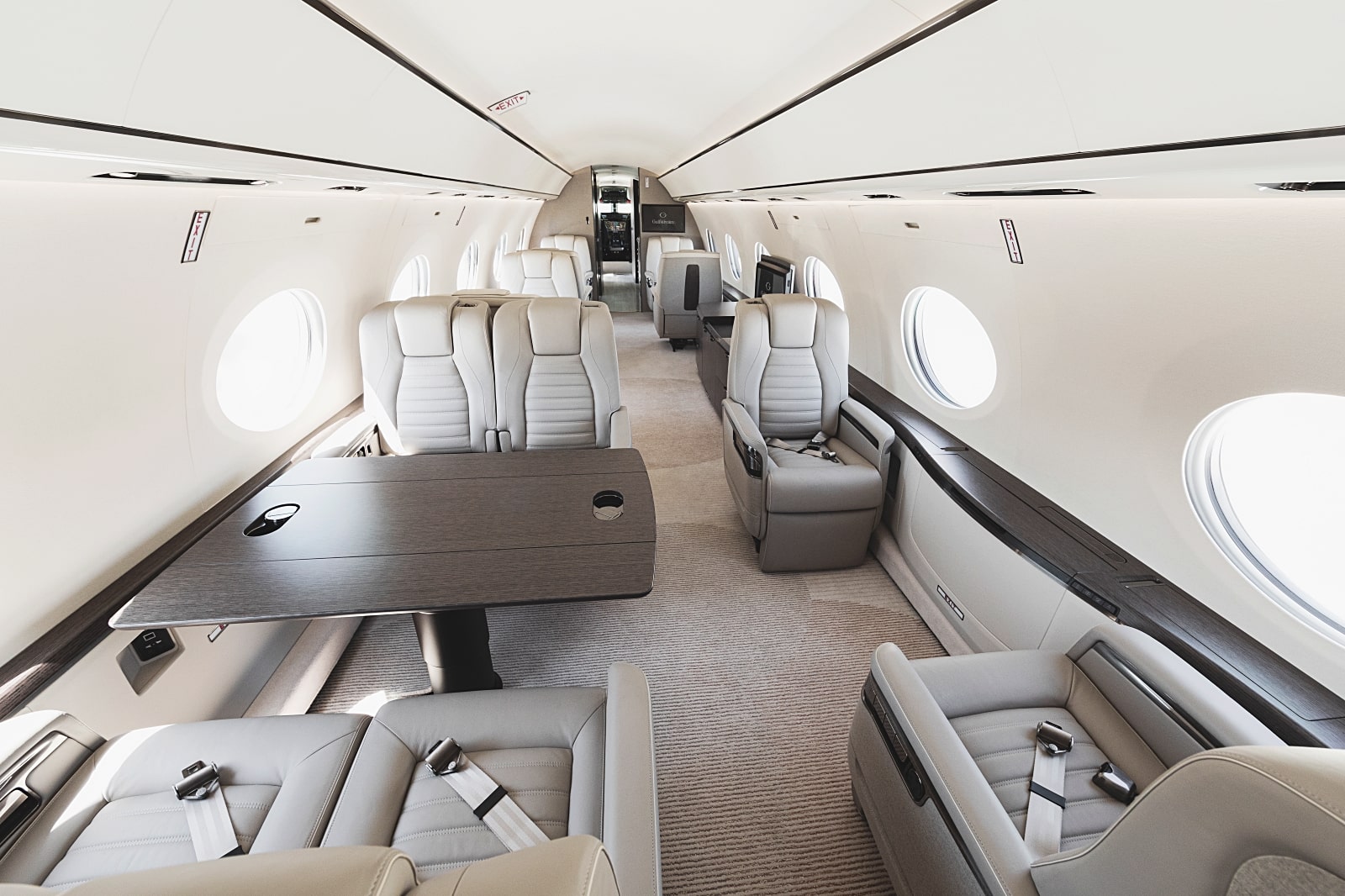 Qatar Executive, which was also the launch customer for Gulfstream's G650, is expected to take delivery of the first aircraft in the fourth quarter of 2022. New customers who sign up for the US$78 million aircraft now, can expect their jet to arrive in 2025.
Mark Burns, President of Gulfstream, said: "Enthusiasm for the G700 has been outstanding, and we have seen interest in the aircraft from around the world. We recently made the aircraft's first city-pair speed records on its maiden international voyage to our launch customer Qatar Executive in Doha."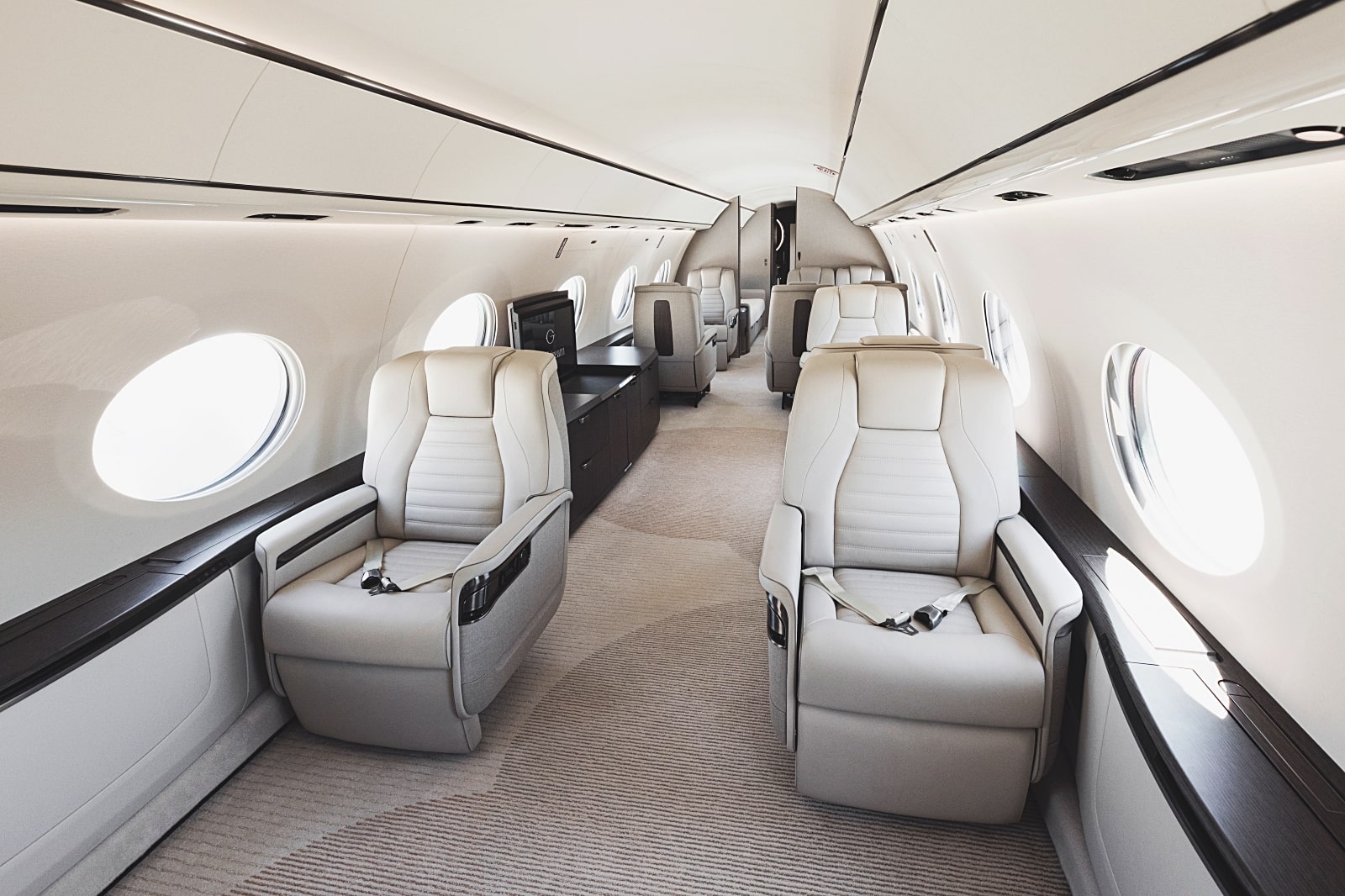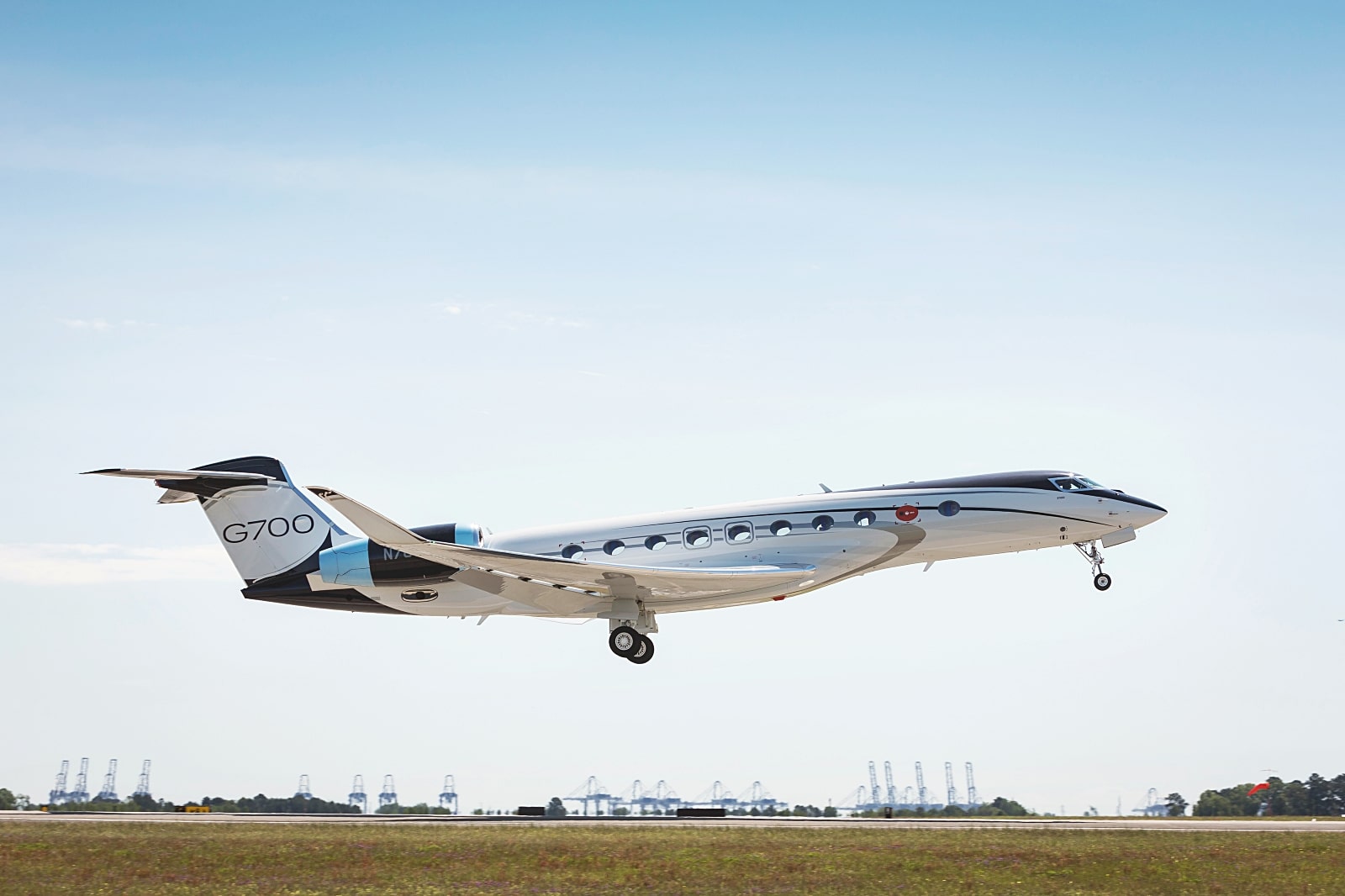 The fully outfitted G700 production test aircraft connected Savannah to Doha, a distance of 6,711 nautical miles/12,428 kilometers, at an average speed of Mach 0.88 in 13 hours and 16 minutes. The second city-pair record was set from Doha to Paris, flying 2,953nm/5,469km in just six hours and 15 minutes, at an average speed of Mach 0.90.
"From Doha, the G700 set another speed record to Paris, where the aircraft was on view for customers and potential customers there at Le Bourget airport"
The record-breaking flights also showcased Gulfstream's commitment to reducing carbon emissions. For the Savannah to Doha flight, Gulfstream fuelled the G700 with a blend of sustainable aviation fuel. Carbon offsets are being applied for both flights.
"These were the first international flights for the G700, and it performed exceptionally well," said Burns. "We are excited to introduce the G700 in-person to customers in the Middle East and Europe and are proud that we can do so while also demonstrating our commitment to sustainability at the same time. Not only did the aircraft prove its speed and distance capabilities, but the fully outfitted cabin is also receiving rave reviews with its impressive cabin size, environment, quality and flexibility."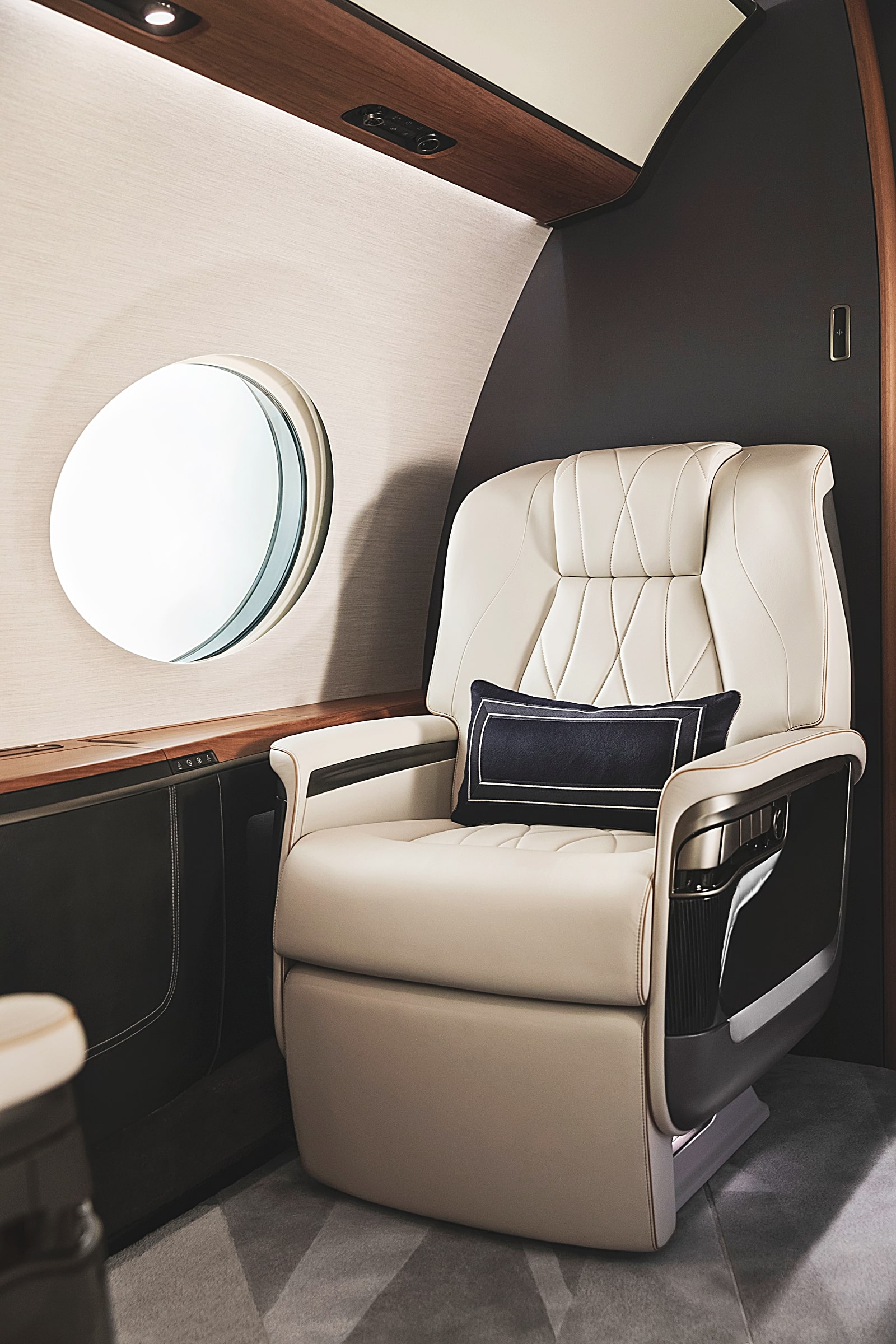 About the cabin
According to Gulfstream, the G700 delivers the most spacious, innovative, and flexible cabin in the industry. The cavernous space can be configured into up to five living areas with options for an ultragalley with 10 feet of counter space, including a hidden faucet and sink, full-sized refrigerator, new style easy access doors, and around 20% more storage than the G650.
There is also a dedicated crew space with two windows; an entertainment and presentation area; a six-place conference and dining area; and a grand suite with a shower. The ultimate dining experience allows six people to dine together, with the ottoman of the two-place setting rising up and converting into a pedestal table, that seamlessly connects with the adjacent four-place seats and table.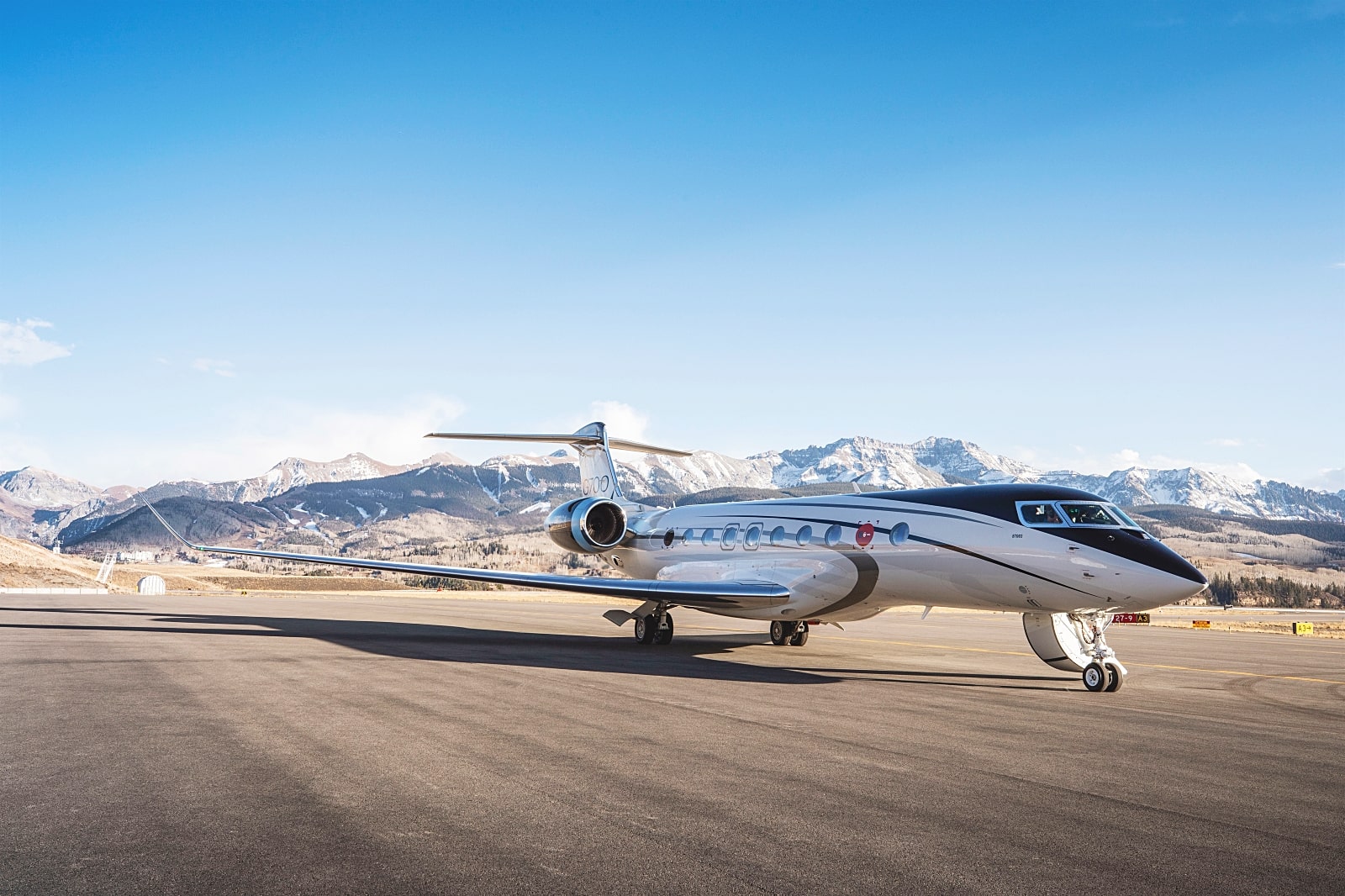 Interior elements available include the G700's award-winning seat design, and a brand new bedroom with an adjustable bed, all complemented by the Gulfstream Cabin Experience, which offers fresh air, low noise levels and 20 of the brand's distinctive panoramic oval windows.
The cabin has an all-new ultra-high-definition circadian lighting system, which offers incredible flexibility. Designed with many tight clusters of LED lights, the control panel can be used to paint colours and effects throughout the cabin, from simple shades and fades to full-blown sunrises. Each of the different living areas can have customised lighting levels and colours, with individual sconces lit as per each passenger's preference.
"This new, industry-leading cabin altitude is a result of our ongoing investments in customer health and safety and will provide even more comfort for passengers over the ultralong-range flights the G700 is capable of achieving."
Another plus for the G700 cabin is its recently reduced cabin altitudes. The spec for the new aircraft was originally announced as a cabin altitude of 3,290 feet/1,003 metres when flying at 41,000 ft/12,497 m. However, since beginning the testing programme, the G700 cabin altitude at the same flight level has now been improved to 2,916ft/889m. This makes the G700 the lowest cabin altitude currently in the business aviation industry.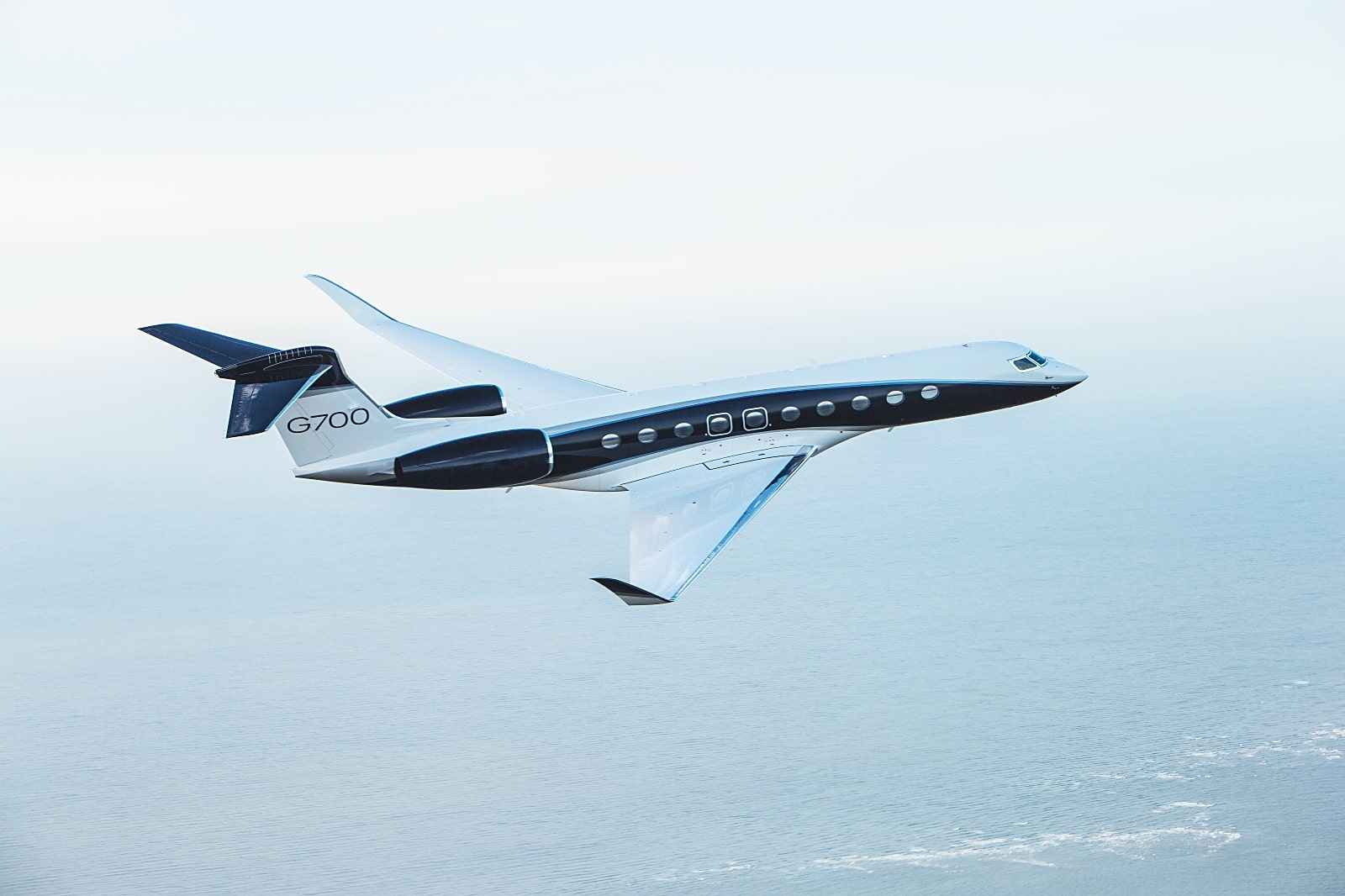 In addition to the low cabin altitude, the Gulfstream Cabin Experience on the G700 includes 100% fresh, never recycled air and an award-winning seat design with a variety of enhanced comfort preferences customers can choose from. The all-new seats, which convert into ergonomic beds, are optimally positioned beside the windows and near tactile cabin controls.
Jet ConneX Ka-band Wi-Fi is available at no additional charge, providing reliable high-speed coverage for all business and entertainment needs. Burns added: "The G700 interior is raising the bar for cabin innovation and customisation. It provides more space than ever before for Gulfstream's precision-crafted furnishings, more opportunity for personalisation, and more technology to optimise passenger health, safety, and enjoyment. We look forward to fully testing the cabin before delivering this amazing aircraft to customers."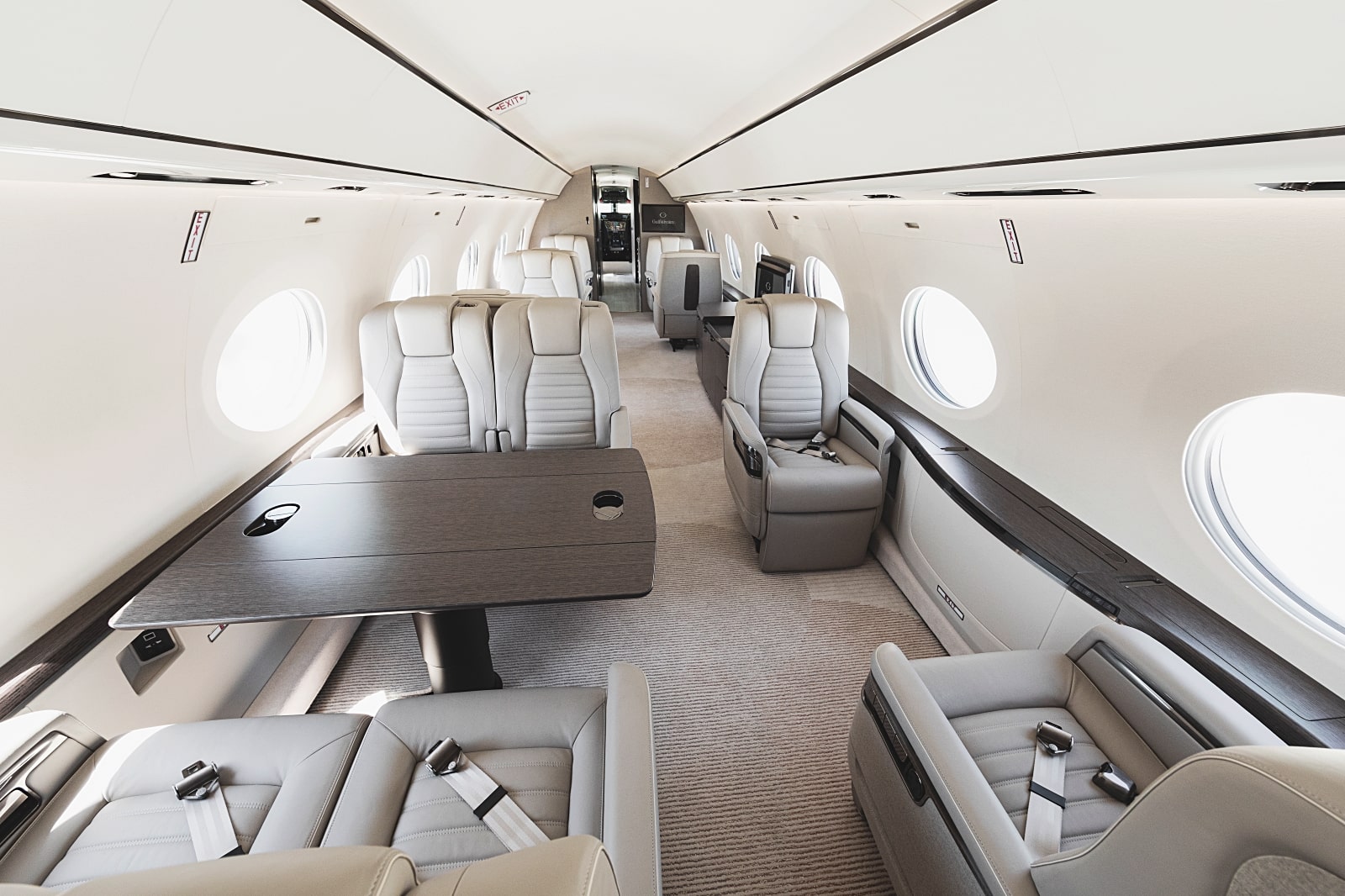 Flight deck
The aircraft is equipped with the award-winning Symmetry Flight Deck, which on the G700 features the industry's only active control sidesticks, most extensive use of touch-screen technology and a data concentration network, as well as the award-winning Gulfstream Predictive Landing Performance System and Enhanced Flight Vision System and Synthetic Vision on dual head-up displays. The company spent 10 years developing these active side sticks, which correspond so that as one is moved, the other across the flight deck follows.
Despite some improvements, the fly-by-wire system is very similar to that employed in other aircraft in the fleet, enabling pilots to move easily between different aircraft.
The aircraft is powered by Rolls-Royce Pearl 700 engines and can fly at its high-speed cruise of Mach 0.90 for 6,400 nautical miles/11,853 kilometres or at its long-range cruise of Mach 0.85 for 7,500 nm/13,890 km.
Gulfstream is not participating in NBAA-BACE or the Dubai Airshow this year, so opportunities to see the G700 may be limited. But as Burns explained: "Our customers have shared that their preference is for smaller events right now, and we are hosting those accordingly. We anticipate returning in the future." I think we will all look forward to that.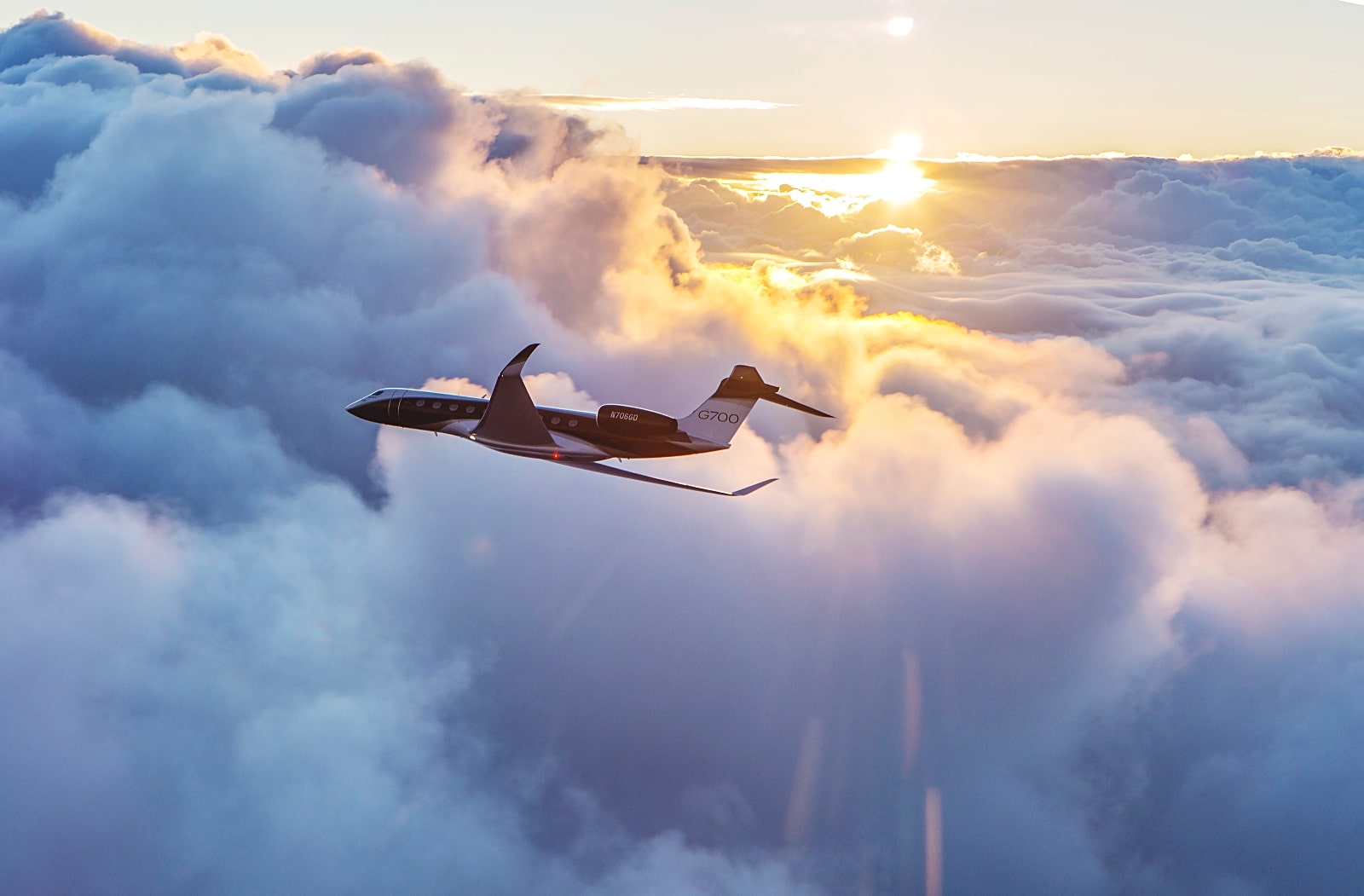 G700 Performance
---
Maximum range: 7,500nm/13,890km

High-speed cruise: Mach 0.90

Long-range cruise: Mach 0.85

Max Operating Mach number: Mach 0.925

Takeoff Distance: 1,905m

Initial cruise altitude: 12,497m

Maximum cruise altitude: 15,545m