ENHANCING THE CABIN EXPERIENCE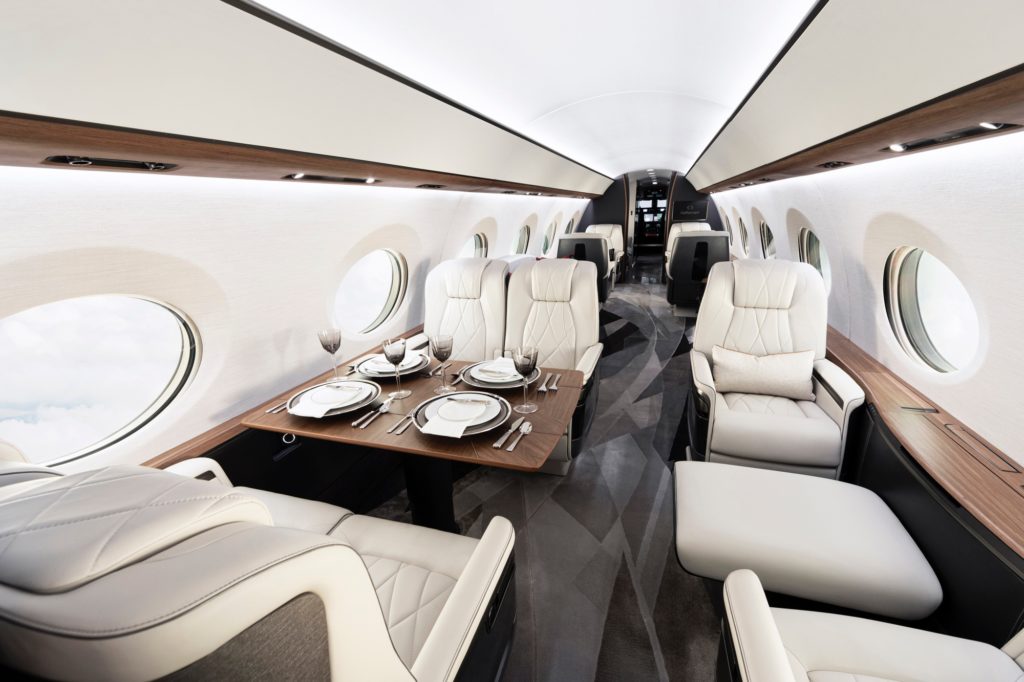 Gulfstream has announced a lower cabin altitude for its all-new Gulfstream G700.
Originally, the flagship business jet was reported with a cabin altitude of 3,290 ft/1,003 m when flying at 41,000 ft/12,497. The latest data has the G700's cabin altitude numbers coming in at 2,916 ft/889 m, at the same flight level. It doesn't stop there though, as the G700 includes 100% fresh, never recycled air; whisper-quiet noise levels; 20 of the industry's largest windows; an all-new, high-definition circadian lighting system; and award-winning seat design with advanced ergonomics.
"Our focus on the customer experience is embedded in our commitment to continuous improvement," said Mark Burns, Gulfstream's President. "This new, industry-leading cabin altitude is a result of our ongoing investments in customer health and safety and will provide even more comfort for passengers over the ultralong-range flights the G700 is capable of achieving."