EMBRAER AND COLLINS AEROSPACE COLLABORATION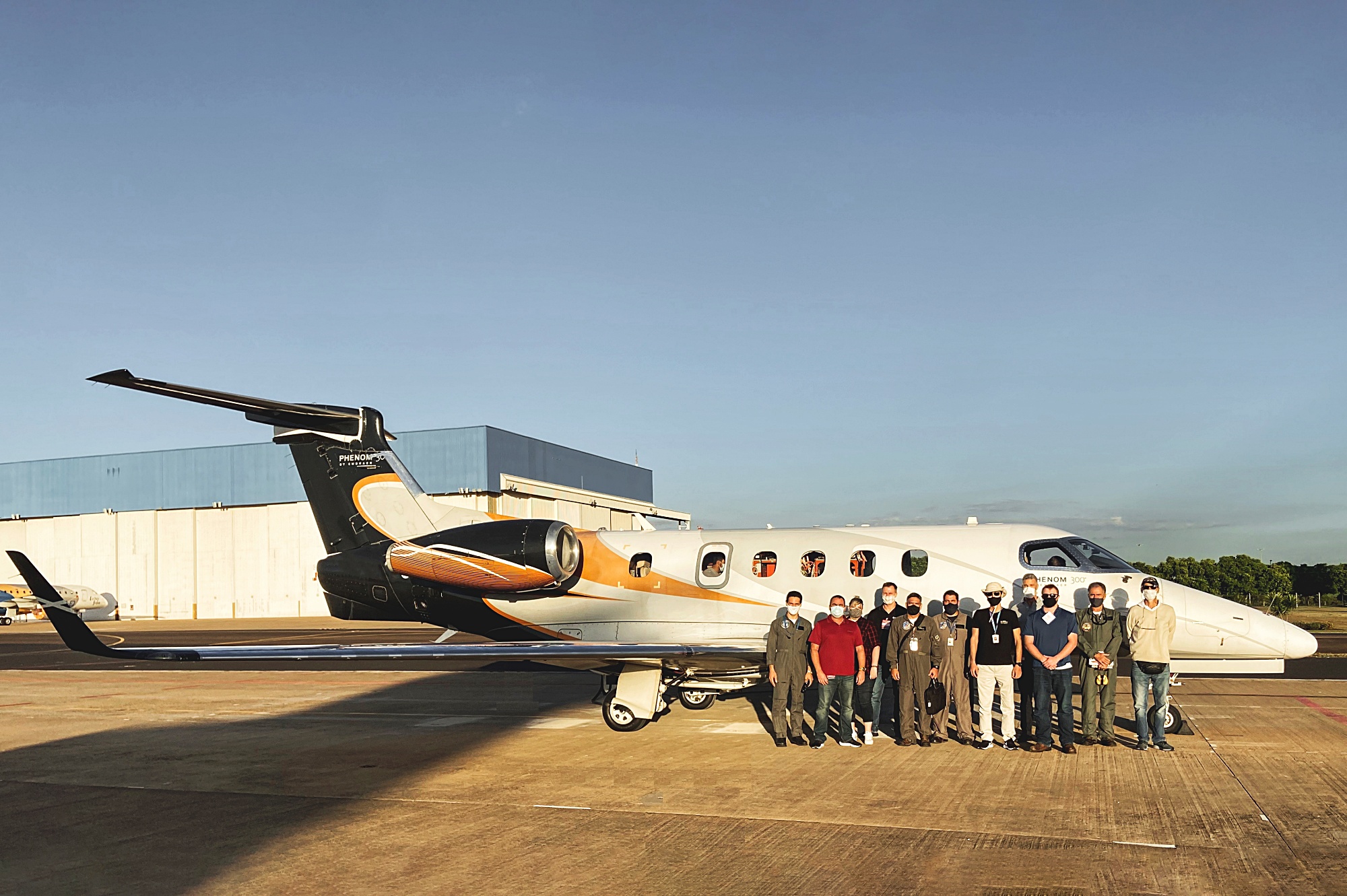 Embraer and Collins Aerospace are working on the development and testing of an innovative carbon nanotube electro thermal heating technology (CNT) for ice protection systems.
Using Embraer's fully functional Phenom 300E prototype, based at the manufacturer's Brazillian Gavião Peixoto unit, the CNT ice protection system solution was successfully installed and flight tested on the Embraer's vertical stabiliser.
"We are very encouraged by the recent test results, and we are convinced that this innovative technology will meet our ambitious technological and sustainability roadmap," said Luís Carlos Affonso, Senior Vice President of Engineering, Technology Development, and Corporate Strategy at Embraer. "We are glad to have Collins on this journey to explore further partnership opportunities that will help create a net zero carbon aviation industry".
"This electrothermal CNT technology is more energy efficient, lighter, and uses greener manufacturing processes than current systems, and we believe it will become the future standard for ice protection – including those in more electric aircraft designs," said Dr. Mauro Atalla, senior vice president, Engineering and Technology for Collins Aerospace. "Collaborations such as the one between Collins and Embraer are helping innovations like this come to market more quickly."