COMLUX WELCOMES ACJ TWOTWENTY FOR CABIN COMPLETION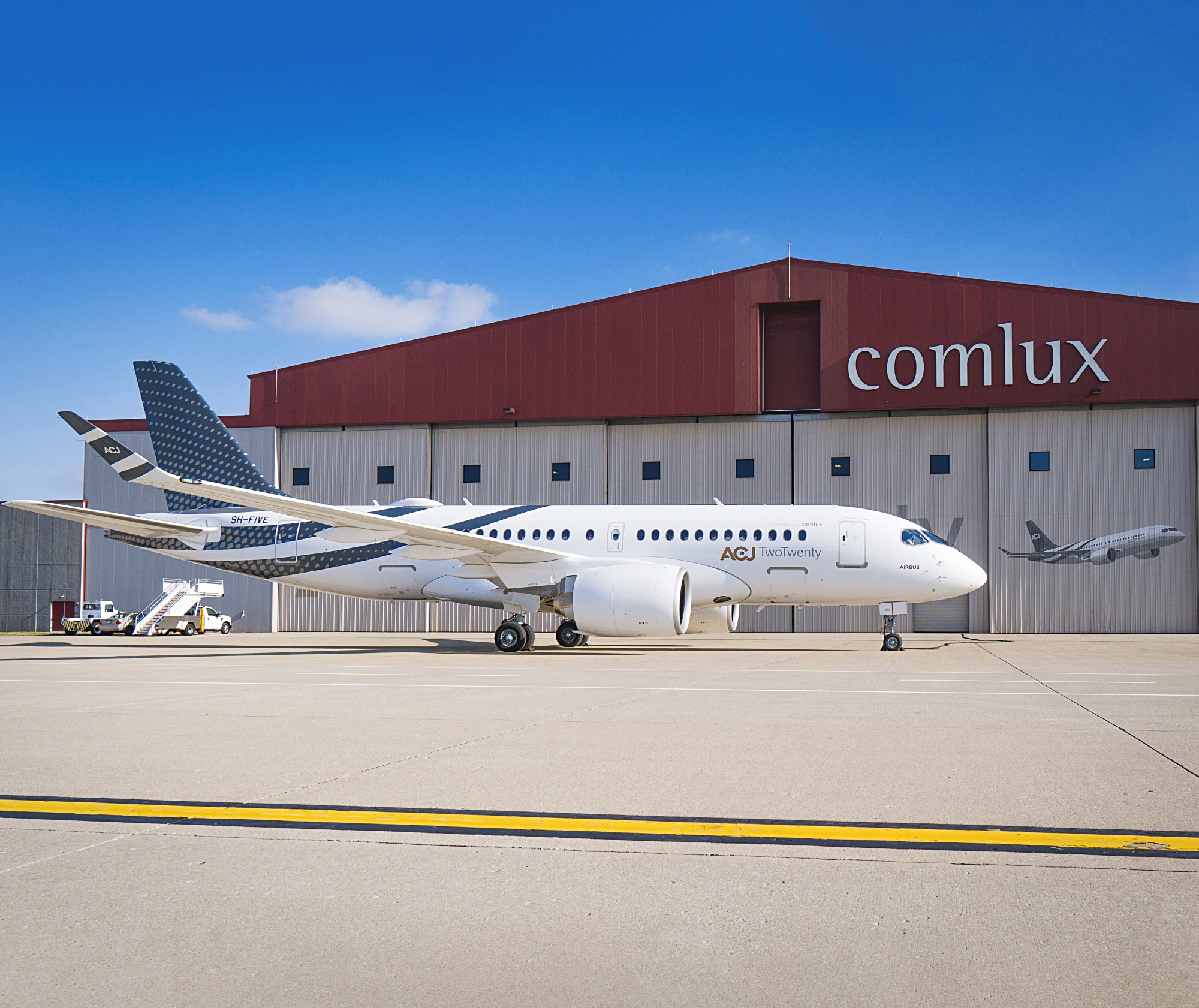 Comlux, one of the leaders in business aviation, transaction, and completion services has taken delivery of the first-ever Airbus ACJ TwoTwenty.
Purchased by FIVE, the Dubai-based Group with verticals in real estate, hospitality, investments, and philanthropy, Comlux will now engineer, fabricate and integrate the interior of the VIP cabin as chosen from multiple cabin arrangements by FIVE.
"I am delighted to welcome home the first-ever ACJ TwoTwenty," said Daron Dryer, CEO Comlux Completion. "Our Design & Engineering teams have been working on the program jointly with the ACJ team for more than 2 years and now, she is here.
Thanks to the new Virtual Reality tool we have especially developed for this program, the completion process will be the most efficient, stringent, and reliable we have ever achieved, allowing us to guarantee an Entry into Service at the beginning of 2023. We could not dream of a better start in the new year."