BOMBARDIER: THREE SUITE EXECUTIVE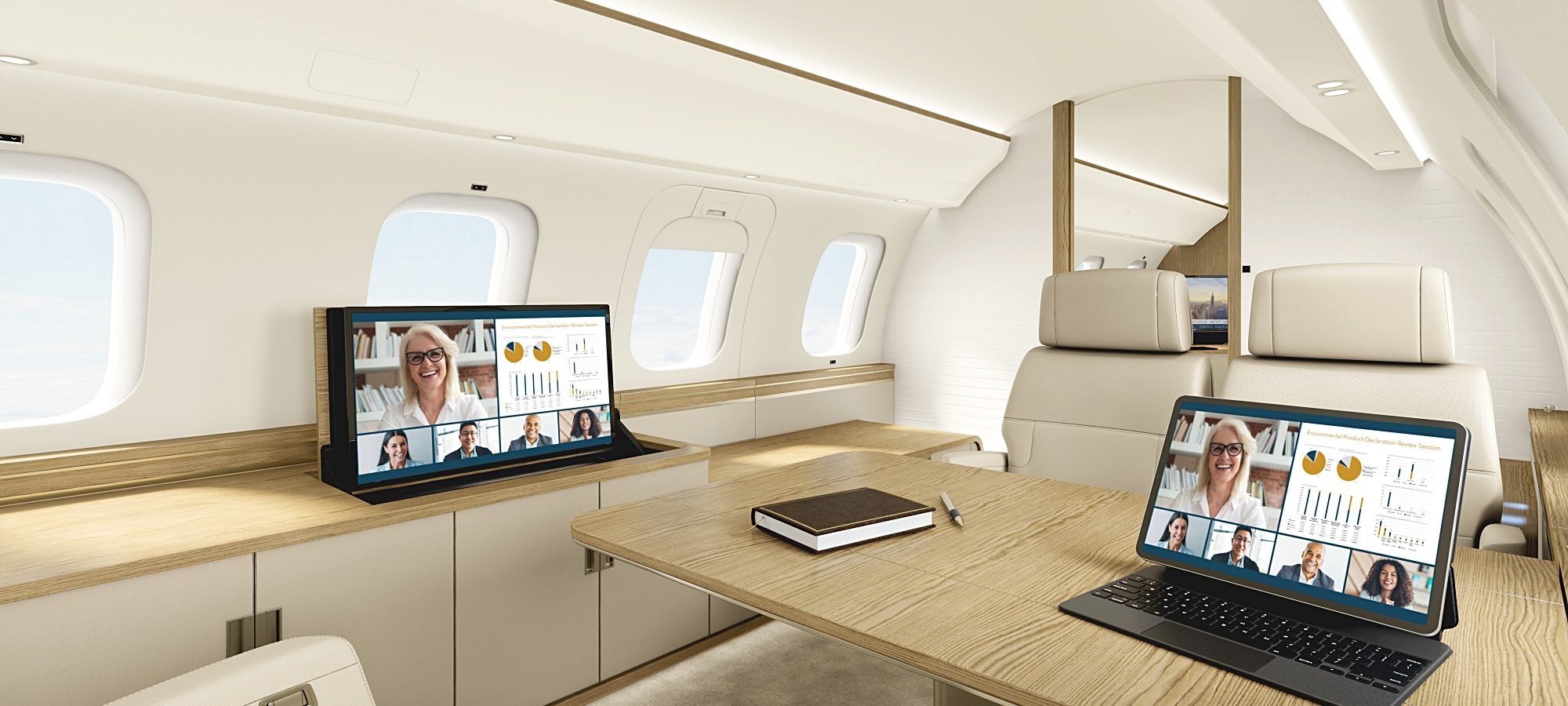 Bombardier has introduced an Executive cabin for its Global 7500 and Global 8000 aircraft.
Bombardier has launched its new Executive cabin – the industry's most spacious triple-workspace interior. Available for its Global 7500 and Global 8000 aircraft, Bombardier's impressive three-suite Executive cabin offers a spacious, open-office design – the ideal workspace to enhance corporate collaboration and meeting productivity.
TRIPLE SPACE
Tailored specifically for business, each of the three 12-foot workspaces offer unprecedented flow and leg room, enabling teams to remain productive in flight, but rested on arrival. The main space is the Office Suite, which is equipped with four Nuage seats and corresponding tables. The Conference Suite is designed to maximize productivity with its efficient, elegant conference grouping, and the he C-Suite provides an ideal location to review a presentation, host a private conversation or take a moment to relax and freshen up following a long journey.
Also, Bombardier has introduced its innovative Nuage Cube in the Executive. This versatile new seat can be moved about the cabin during the flight and be used as a seat, stool, or small table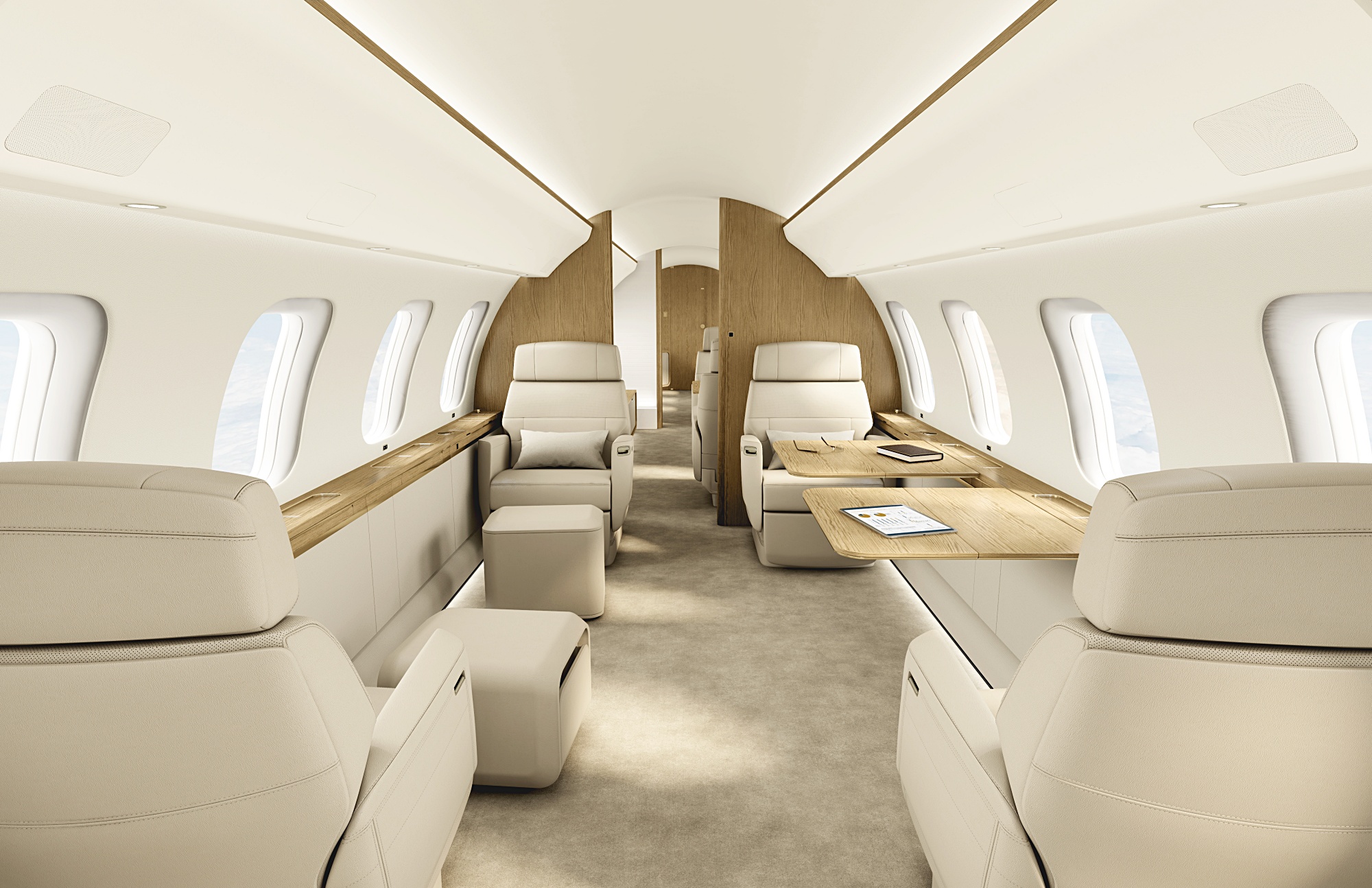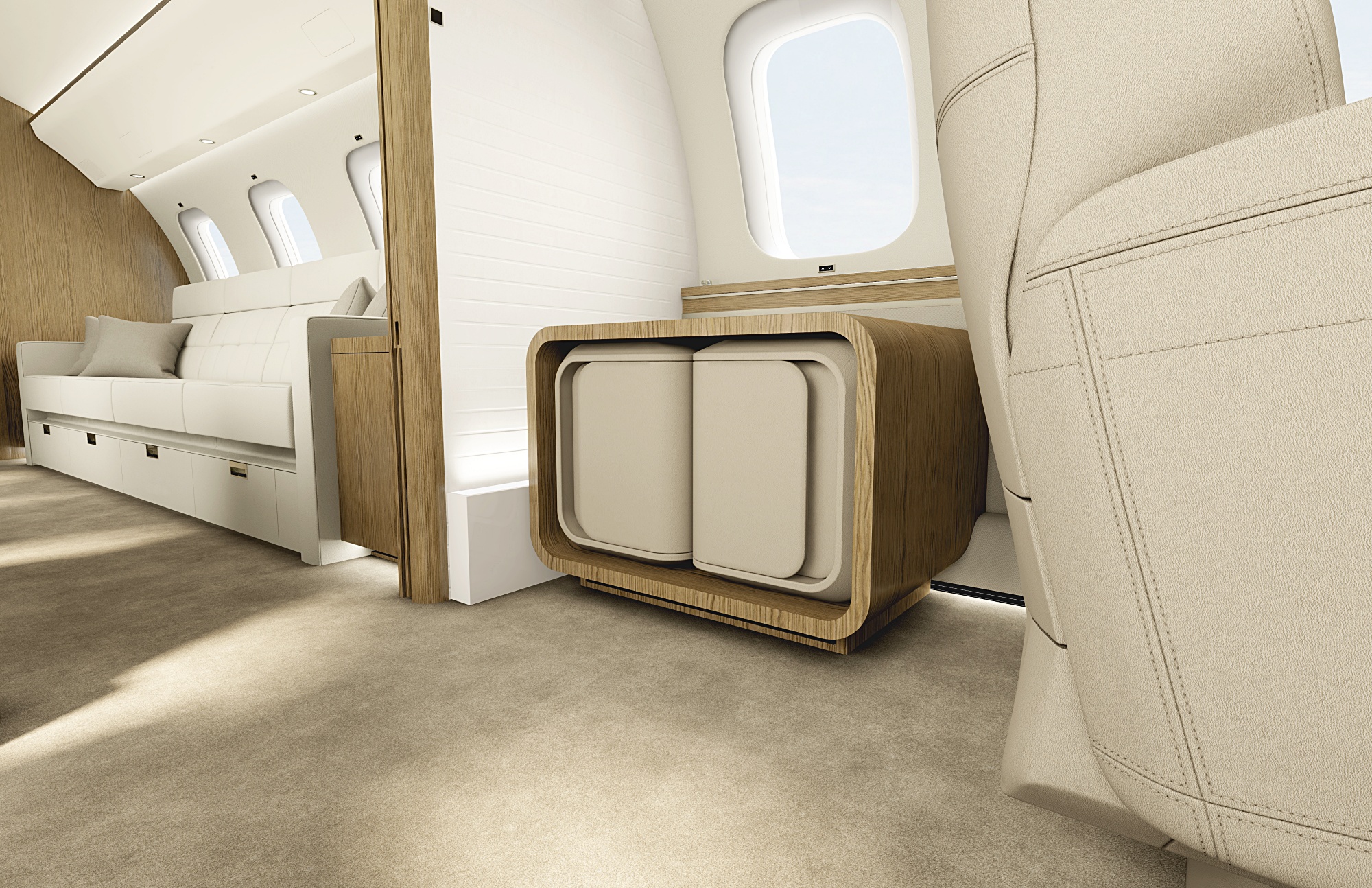 Down to: The Executive cabin is the industry's most spacious three-workspace interior and the first open office cabin concept designed for corporate productivity.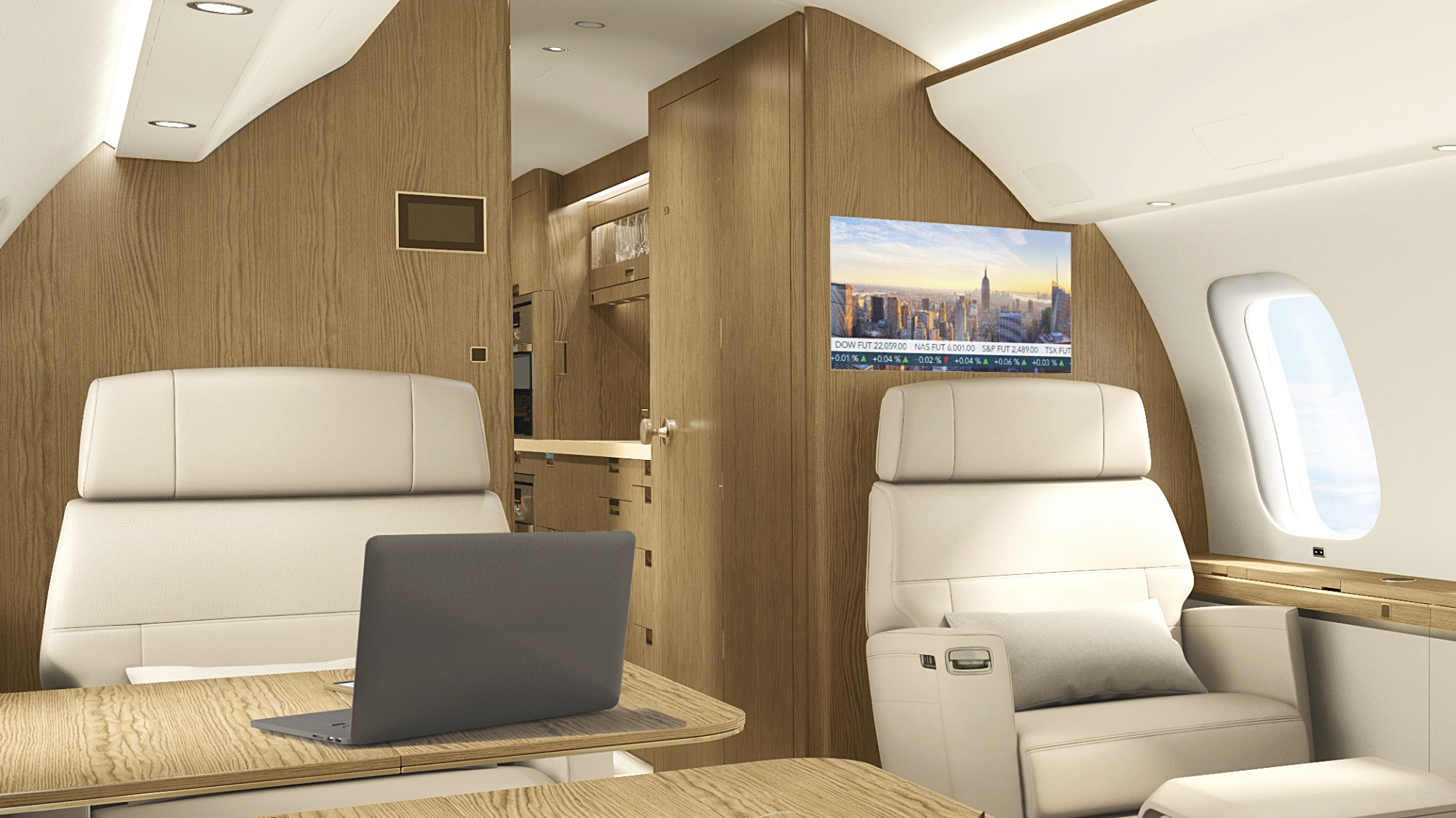 "With the introduction of the new Executive cabin, Bombardier once again is showcasing that our team is second to none when it comes to continuously improving cabin design on its world renowned and record-setting aircraft, further solidifying its position as the leader in business aviation today,"said Éric Martel, Bombardier's President and Chief Executive Officer."The new Executive cabin provides Global 7500 and Global 8000 customers with the productivity configuration they need to transform their aircraft into the ultimate business tool – the most impressive corporate purpose-built business jets in the skies today."
Adding to the 7500's versatility, the Executive cabin triples the productivity of the industry's most immaculate business jet, which will be joined in 2025 by the Global 8000 aircraft.