BMW M2 MAKES REGIONAL DEBUT AT HANKOOK 24H DUBAI RACE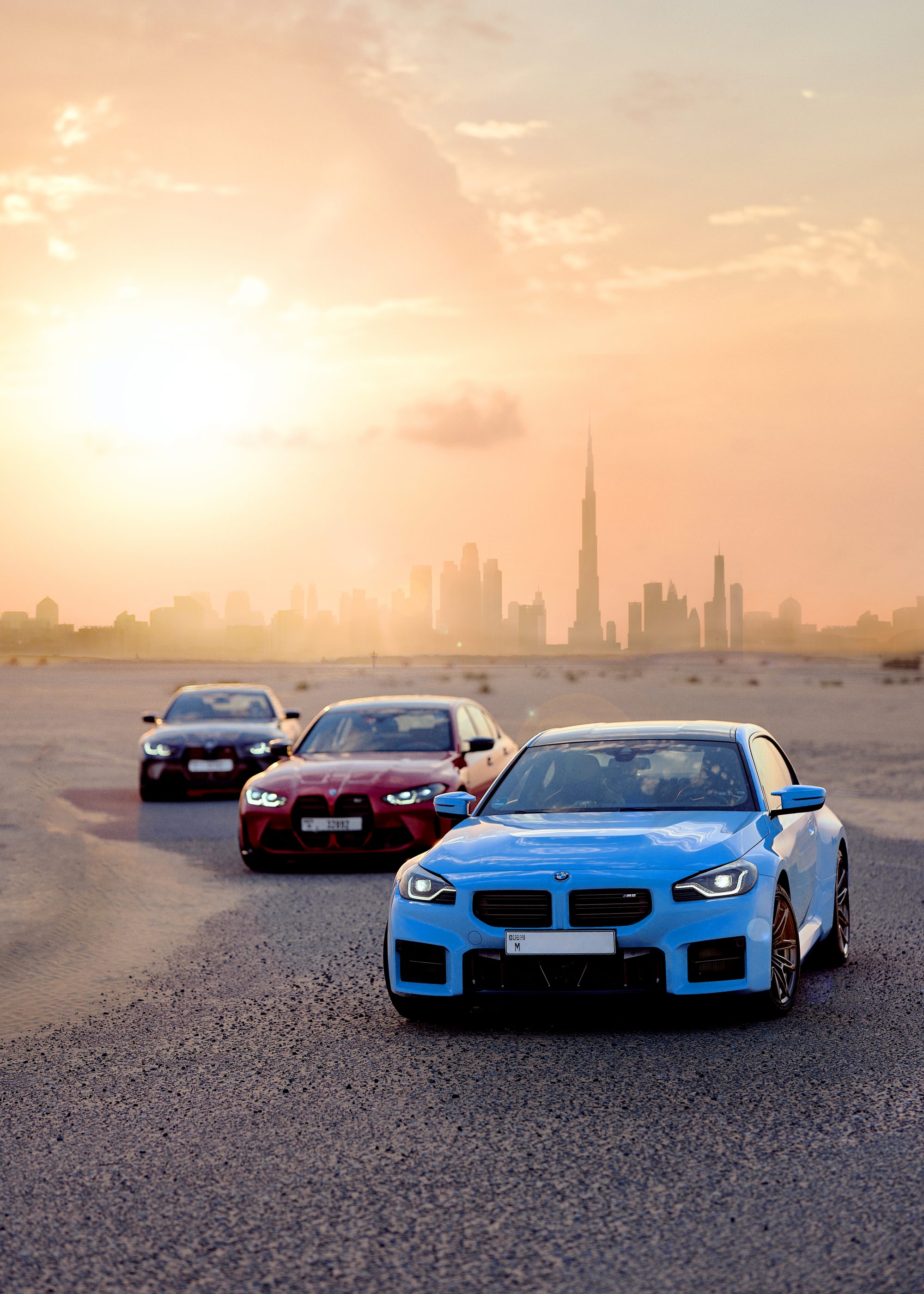 AGMC, the official importer of BMW Group vehicles for Dubai, Sharjah, and the Northern Emirates, has announced that the all-new BMW M2, the automotive group's flagship motorsport compact, made its first appearance in the region during the Hankook 24H Dubai Race that took place from January 13-15 at the Dubai Autodrome.
The inaugural appearance of the BMW M2 rounded off a successful weekend for two-time Hankook 24H Dubai winner WRT's debut as an official BMW Motorsport Team with two brand-new BMW M4 GT3s. Team principal Vincent Vosse and his crew claimed their maiden victory in the race, with the #7 BMW M4 GT3 taking the chequered flag for the first place, and the #46 BMW M4 GT3 taking the third place.
The exclusive launch and first viewing of the all-new high-performance BMW M2 at one of the most popular mainstays on the international motorsport calendar marked an exciting opportunity for the legion of motorsport enthusiasts and BMW fans in the region. Guests witnessed the brutish coupe's newest features, sheer athleticism, and unadulterated power – such as the M TwinPower Turbo inline 6-cylinder petrol engine that can unleash 460 hp at 550 Nm torque and race from 0–100 km/h in 4.1 seconds with Steptronic transmission.
Ayhan Olcer, CEO of AGMC, said: "I was extremely excited to welcome motorsport enthusiasts and our customers to be the first in the Middle East to see the all-new BMW M2. As part of our constant endeavour to delight the community of BMW enthusiasts, we are proud to unveil the most dynamic, sporty and efficient version of the M2 at this year's Hankook 24H Dubai Race. Along with the BMW Motorsport Team's memorable win at the 24H Race, the launch of the all-new BMW M2 is a tribute to the spirit of motorsport in the region and commemorates a new milestone for AGMC and BMW in the Middle East."
The Hankook 24H Dubai Race has become a centrepiece of the global motorsport calendar and is the world's second largest 24H endurance race grid, with entries from across the globe. 
The 18th edition of Hankook 24H Dubai Race also witnessed six-time MotoGP champion Valentino Rossi competing as part of the BMW Racing Team – marking The Doctor's first entry in the 24H Series. Italy's Rossi is also one-time world champion in the 500cc, 250cc and 125cc ranks.