AZIMUT OFFICIALLY PRESENTS THE SEADECK SERIES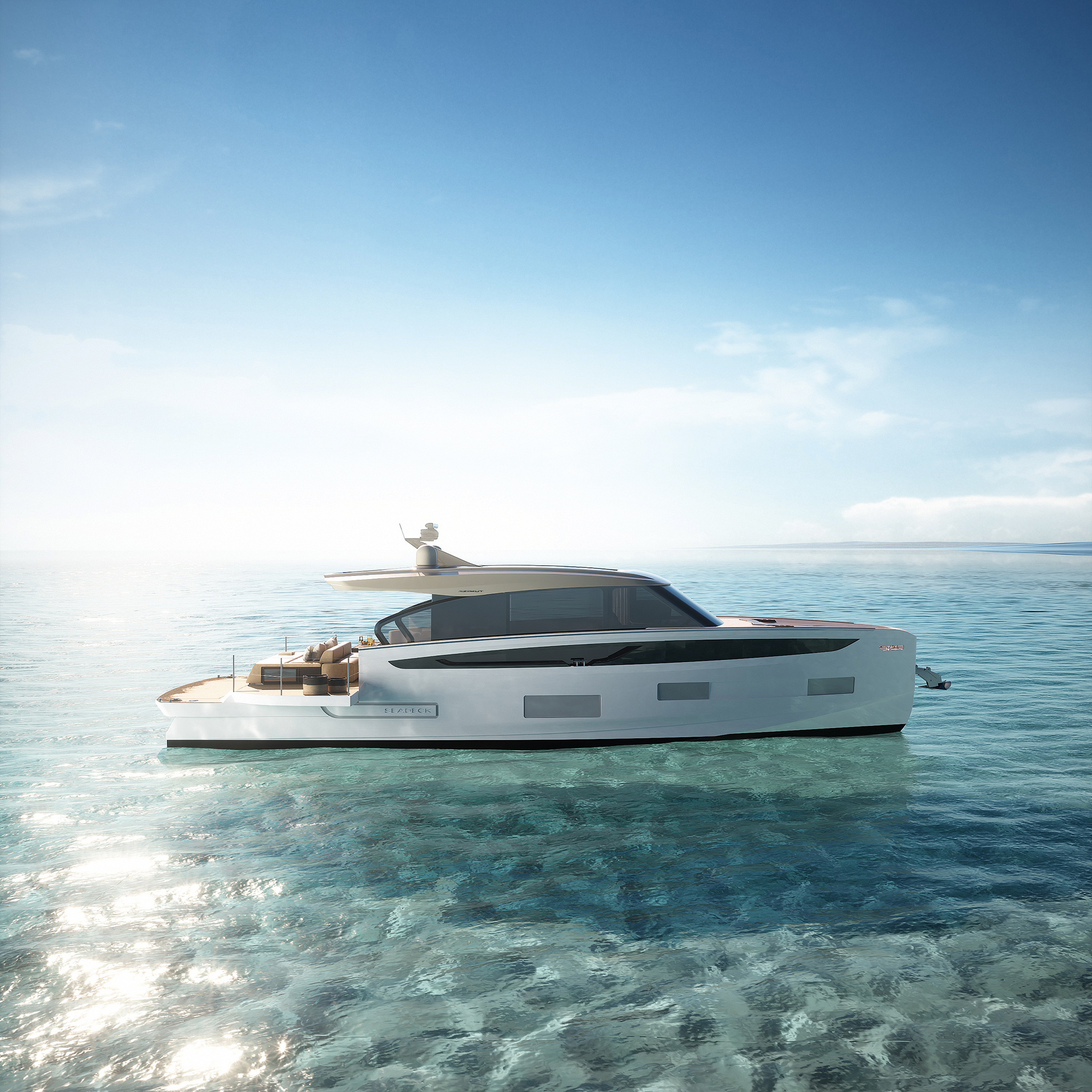 Seadeck, the first Series of hybrid motor yachts for families and the most efficient ever designed by Azimut.
A new line that embodies the ideal of a return to nature, thanks to technological solutions that reduce emissions by up to 40% and the Fun Island, a reinvented aft terrace that "embraces" the sea and defines a new lifestyle paradigm based on wellbeing. This innovative and holistic concept has been developed in collaboration with Alberto Mancini and Matteo Thun & Antonio Rodriguez, making their debut in the world of yachting.
In Azimut's most recent launches, technological innovations to reduce environmental impact have been introduced alongside design solutions that bring down barriers between interior and exterior, re-establishing closer contact with the sea and nature. Over half of Azimut's fleet is now made up of Low Emission Yachts, in fact, and the latest revolution in the history of nautical design is Benetti's Oasis Deck™, an instant success that soon became the new experience and style paradigm for the entire industry. They are examples of a unique combination of technology and design in the service of a deeply felt vision pursued with passion, that of returning to a more conscious relationship with nature, protecting it and putting it at the centre of the onboard experience.
The Seadeck Series achieves this ideal by combining two aspects that define Azimut's approach, technological innovation and creativity in both style and design, the result of contaminations and inspirations from the world of industrial design and architecture. From a technological standpoint, the new Series is the culmination of Azimut's 20-year R&D drive to implement sustainable innovations. A green route in which the most significant milestone to date is the success of Azimut's Low Emission Yachts, models that deliver a reduction in emissions of between 20% and 30%. As yet unmatched on the market, this result has already been built on by the new Seadeck range, moving closer to the CO2 emissions containment target set by the International Marine Association (IMO) ahead of the 2030 deadline.