The new ACH160 offers guests everything, except compromise.
In the last few years, VIP travel has completely changed. Stretched limos and large saloons have made way for VIP minibuses, which take luxury to another level. Often based on the Mercedes Sprinter, these highly private vehicles are originally designed for heavy-duty transfer, so can easily and safely be fitted with a wealth of equipment. Operators can fit the likes of electric leather armchairs, tea / coffee machines, refrigerators, safe boxes, large TVs, game consoles and powerful multi-speaker music systems into a single build. That's an awful lot of extra weight and the reason you can't really have similar spec set ups for luxury flight, especially so in helos, where every spare kilo makes a difference. However, the new ACH160 is setting out to show that you can have your Masami Miyamoto's Diamond Chocolate Cake and eat it.
The world's first ACH160 was delivered to a customer in Brazil just before the 17th edition of the Annual LABACE.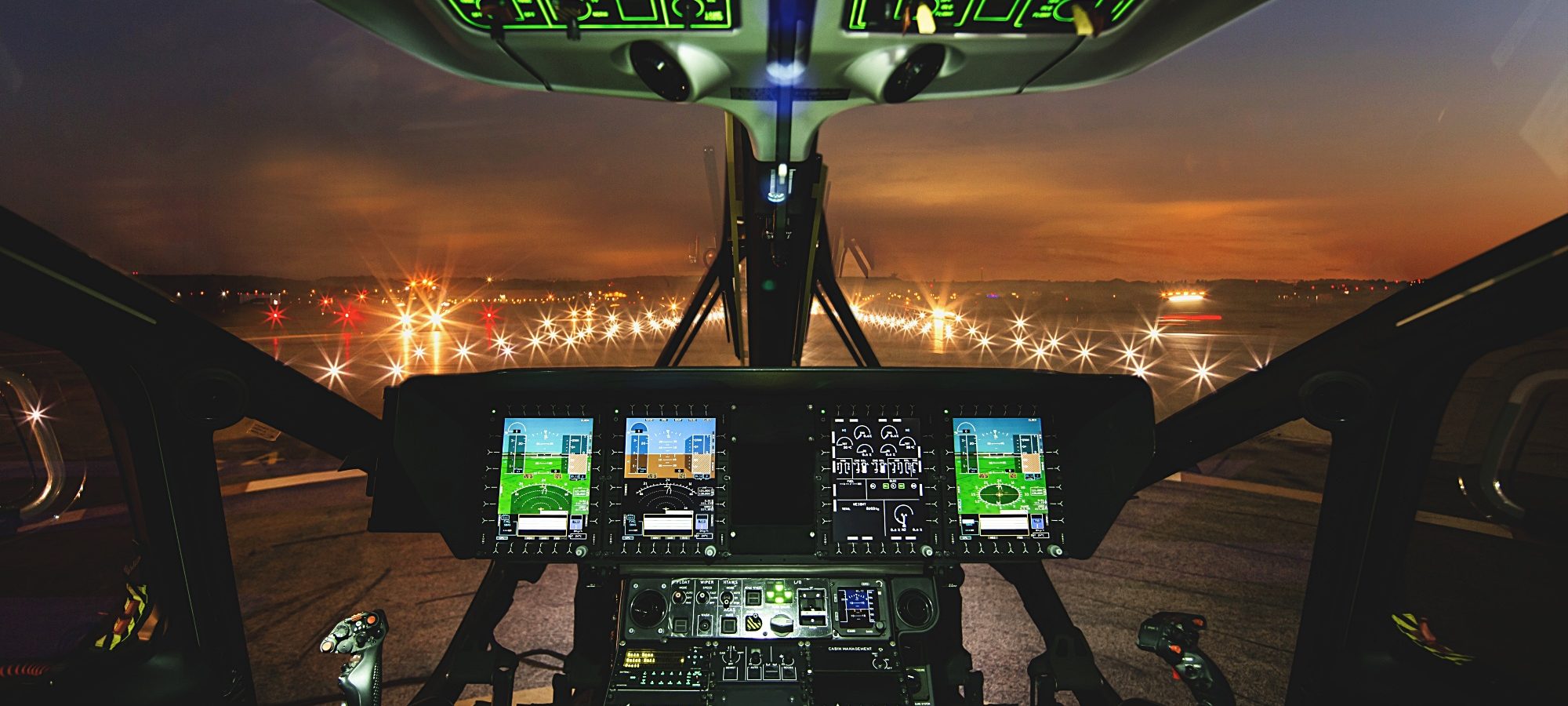 LUXURY
The ACH160 is the most modern interpretation of the Airbus vision, featuring leading-edge styling for exceptional performance, and a number of interior options that allow operators to choose their respective levels of luxury. Airbus Helicopters' creative teams worked on the cabins, providing 20% greater volume per passenger compared to previous generation medium twin helicopters, 35% larger windows than its competitor and making the most of the large layout to create a range of VIP experiences. To meet the needs of this demanding market, he ACH160 family is designed in three versions – Line, Line with Lounge package, and Exclusive.
Interior options: The ACH160 is available in Line, Line with Lounge, and Exclusive trim specifications.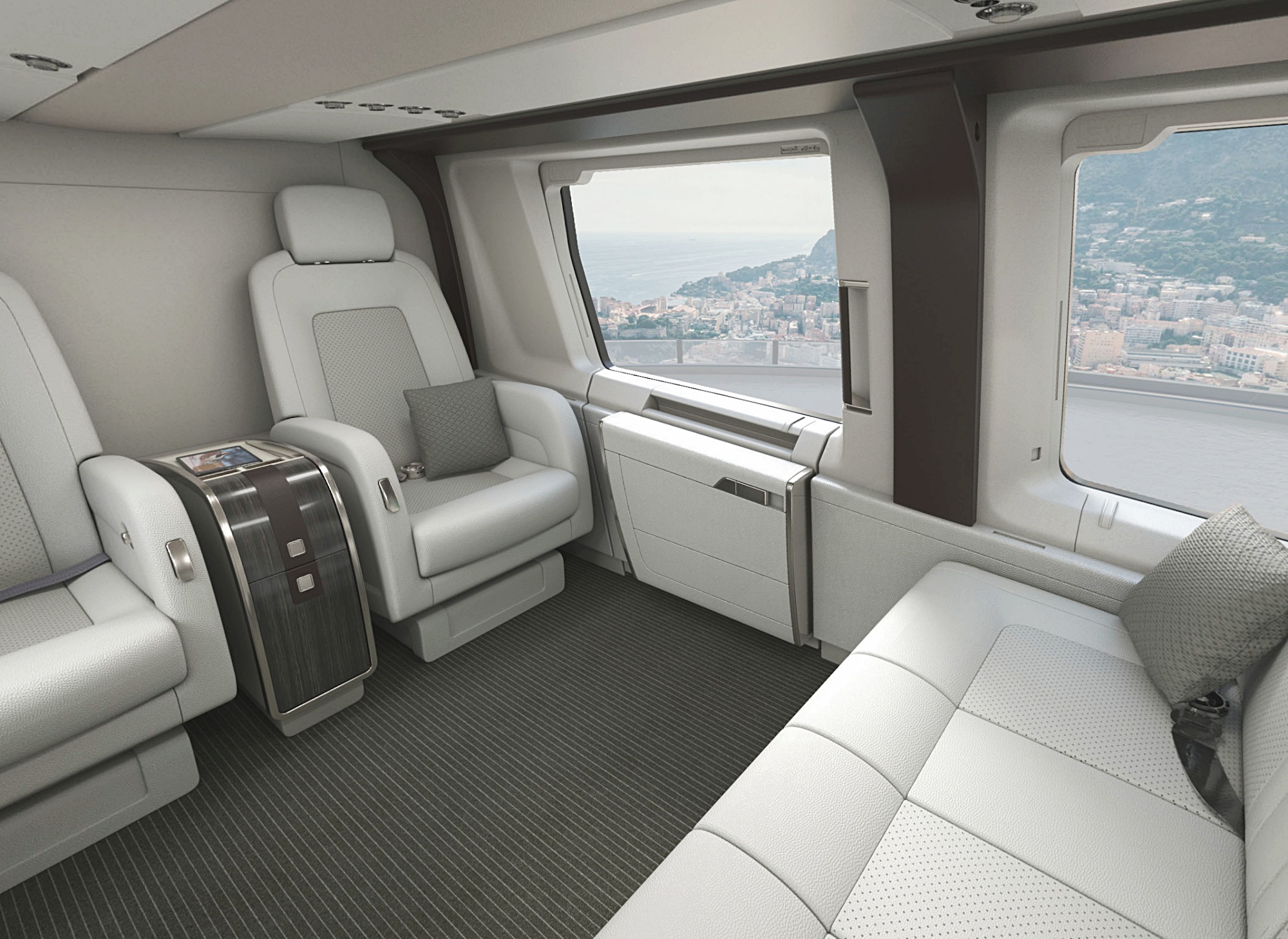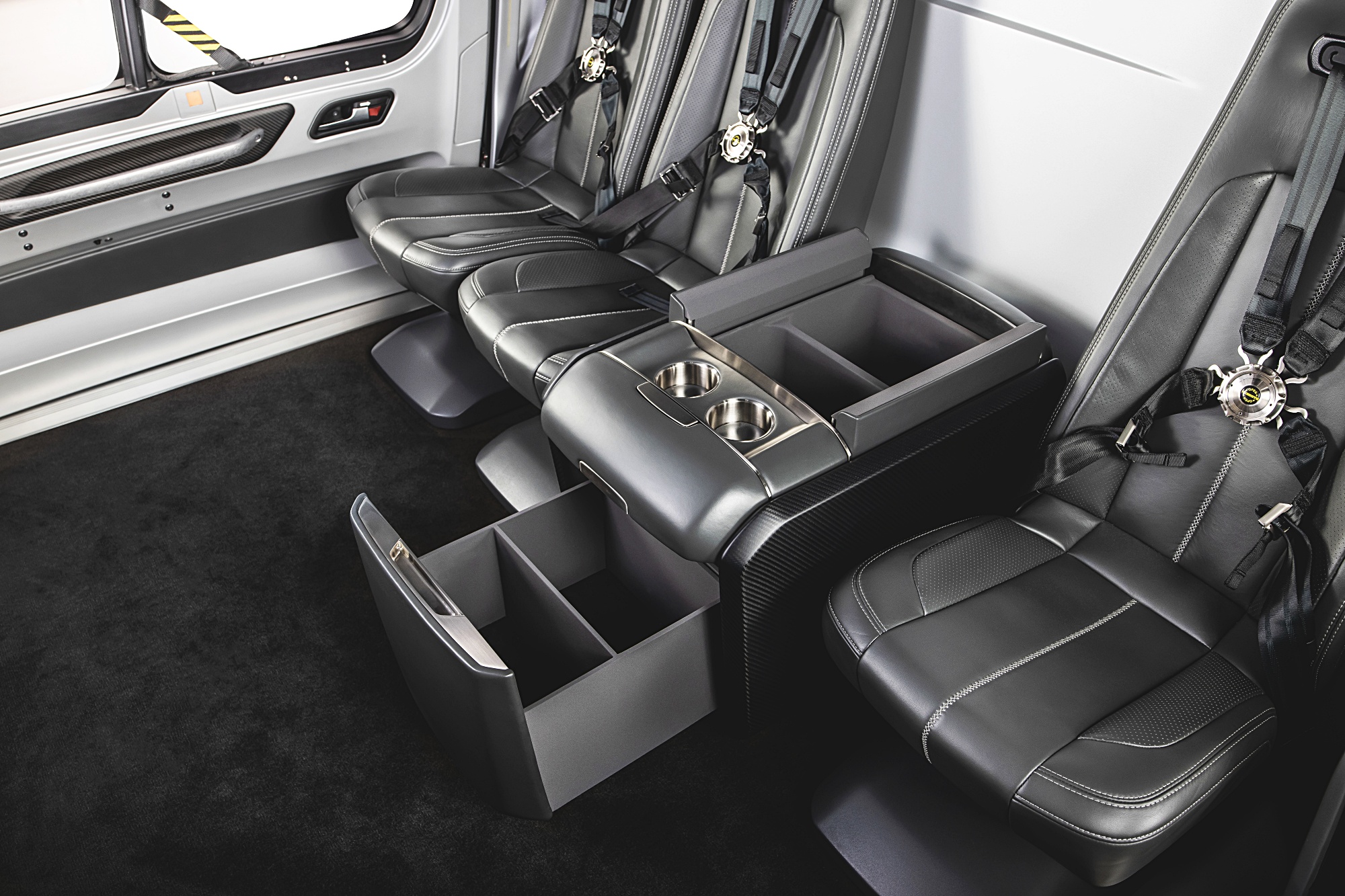 LINE
Ideal for short journeys, the Line package includes plenty of storage space and individual bucket seats that can be specified in different materials.
LINE WITH LOUNGE
Upping the luxury is Line with Lounge Package. Here, ACH's Creative Design team has put together an elegant and welcoming interior with a comfortable seating arrangement. Rear-facing bench seating is available with forward-facing armchairs. It's a full luxury, but the weight-performance ratio is optimised to achieve a great balance between comfort and efficiency.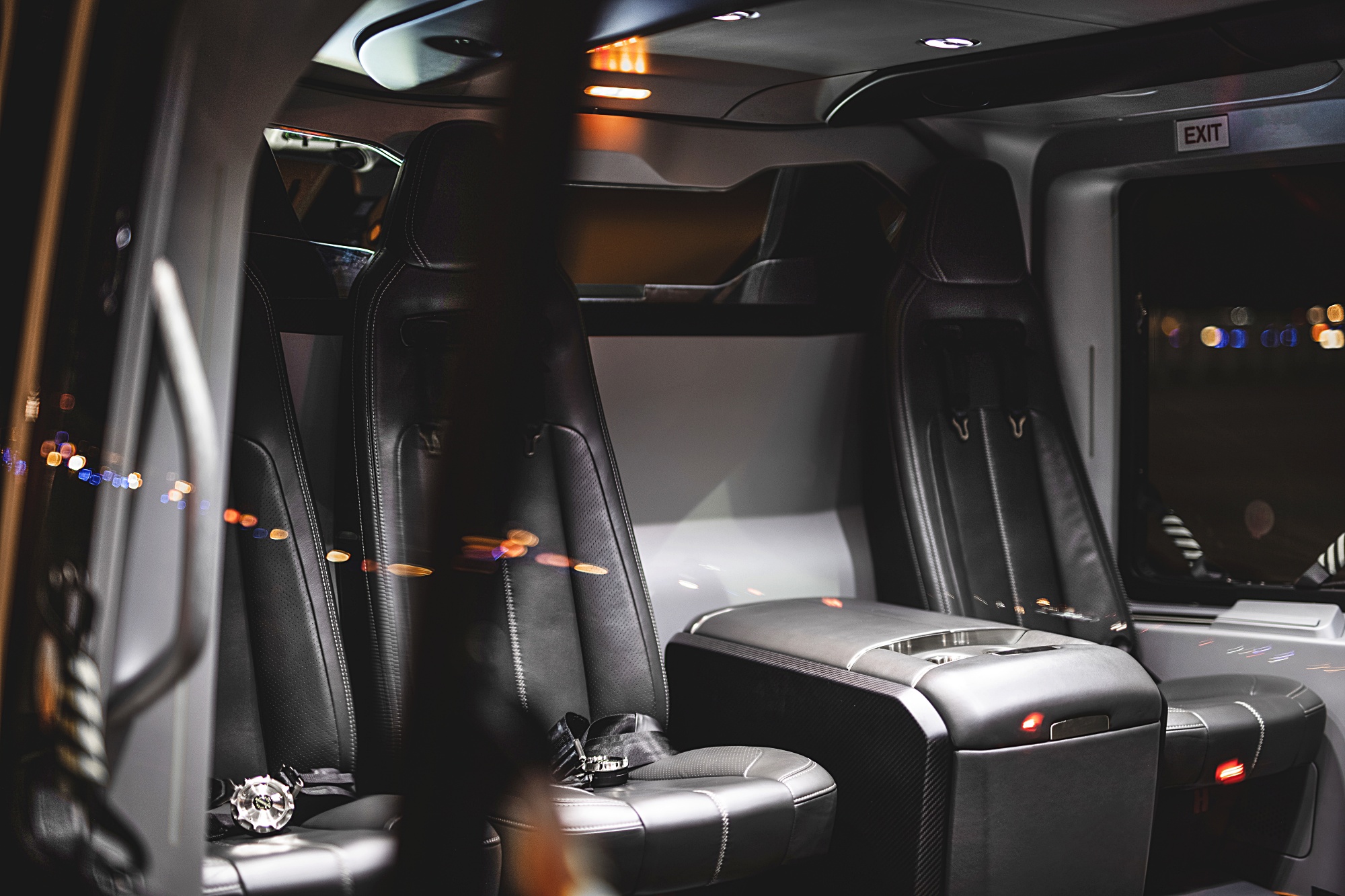 EXCLUSIVE
For the ultimate trip, the Exclusive specification features deep leather armchairs/bench seats, wood detailing, carpet, and luxury interior trim. With an overall look created by Airbus Helicopters Design Studio and Pegasus Design, the Exclusive is perfect for guests who demand the utmost in luxury travel.
INNOVATION
Laying claim to sixty-eight new patents, the ACH160 is at the cutting edge of luxury travel. Innovations include the canted Fenestron for greater useful load and a flat attitude in flight and sound-reducing Blue Edge rotor blades for quieter operations. At the controls, the Helionix flight deck gives the pilot control and confidence. Performance-wise, the ACH160 has a maximum cruising speed of 155 knots; a range of 852 kilometers and a maximum endurance of 4 hours 30 minutes.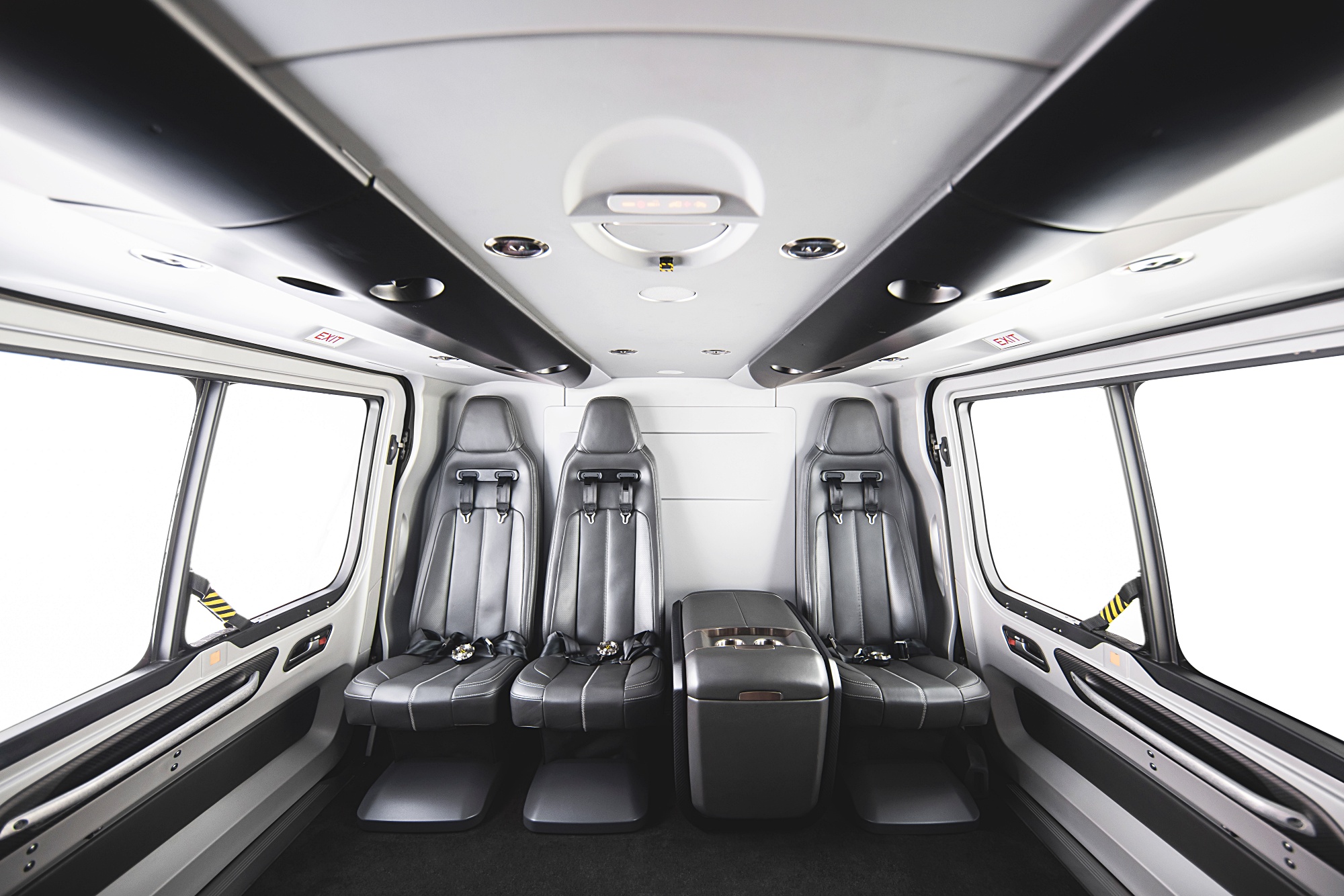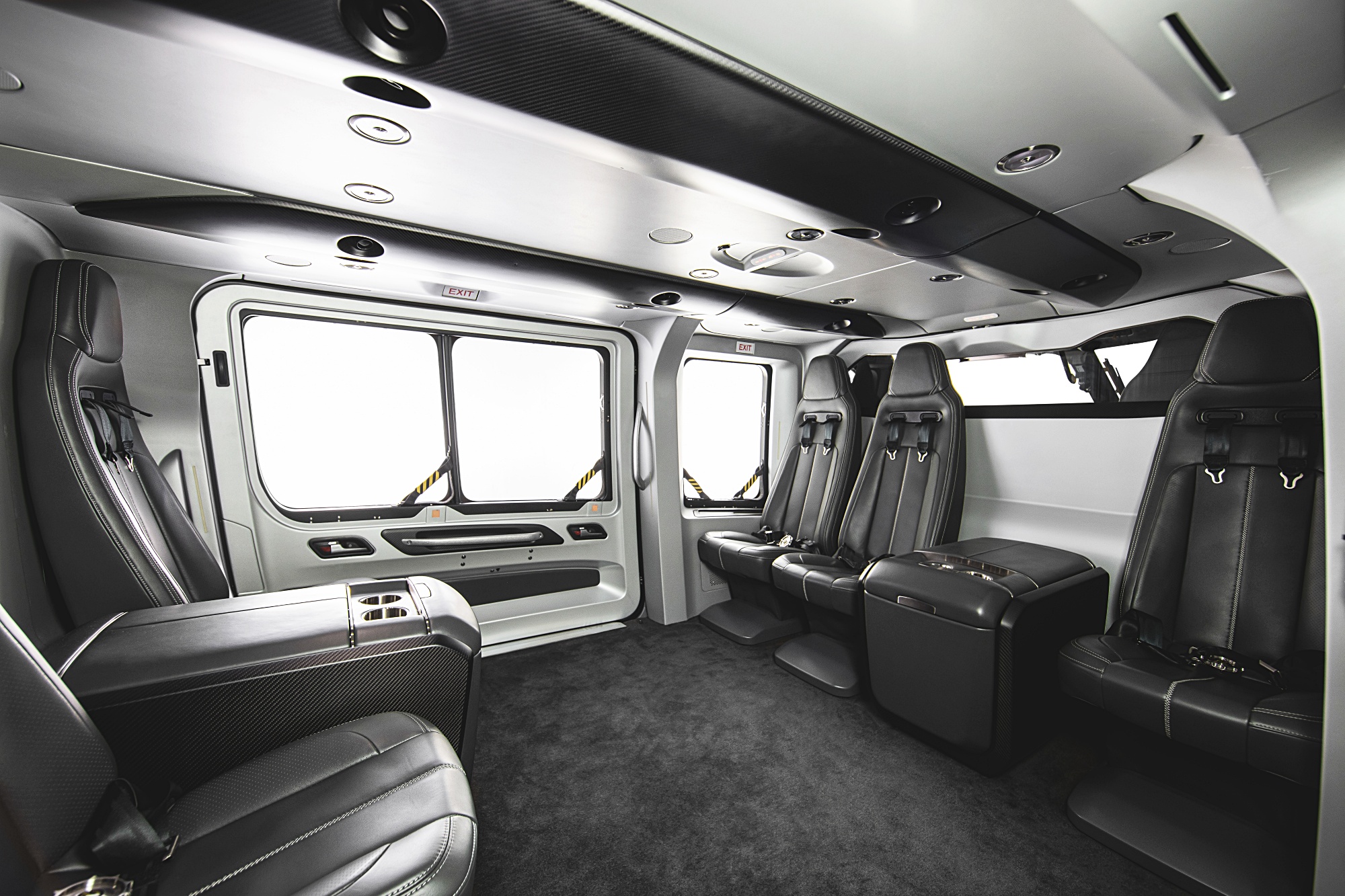 Rotor relaxation: The ACH160 is the perfect balance between additional weight and luxury.
FIRST SALE
The world's first ACH160 was delivered to a customer in Brazil just before the 17th edition of the Annual Latin American Business Aviation Conference & Exhibition (LABACE). According to data from the Brazilian General Aviation Association (ABAG), more than 2,500 airports and 1,300 heliports in Brazil use corporate aviation services via jets, turboprops, piston aircraft and helicopters, making the Latin American country a huge potential for the ACH160.
"We are very proud that the world's first ACH160 has been delivered here in Brazil, and look forward to seeing its distinctive and elegant silhouette flying through the skies of São Paulo, stated Jean-Luc Alfonsi, Managing Director of Airbus Helicopters' Brazilian customer centre, Helibras. "Helibras is the leader in the Brazilian turbine helicopter executive aviation segment and we are confident the ACH160 will set new standards for customers and operators wanting to make a distinctive choice in terms of safety, comfort and performance".
All in all, the ACH160 is a class-leading combination of range, speed, and of course, luxury.