TWO SIDES: MERCEDES-AMG E53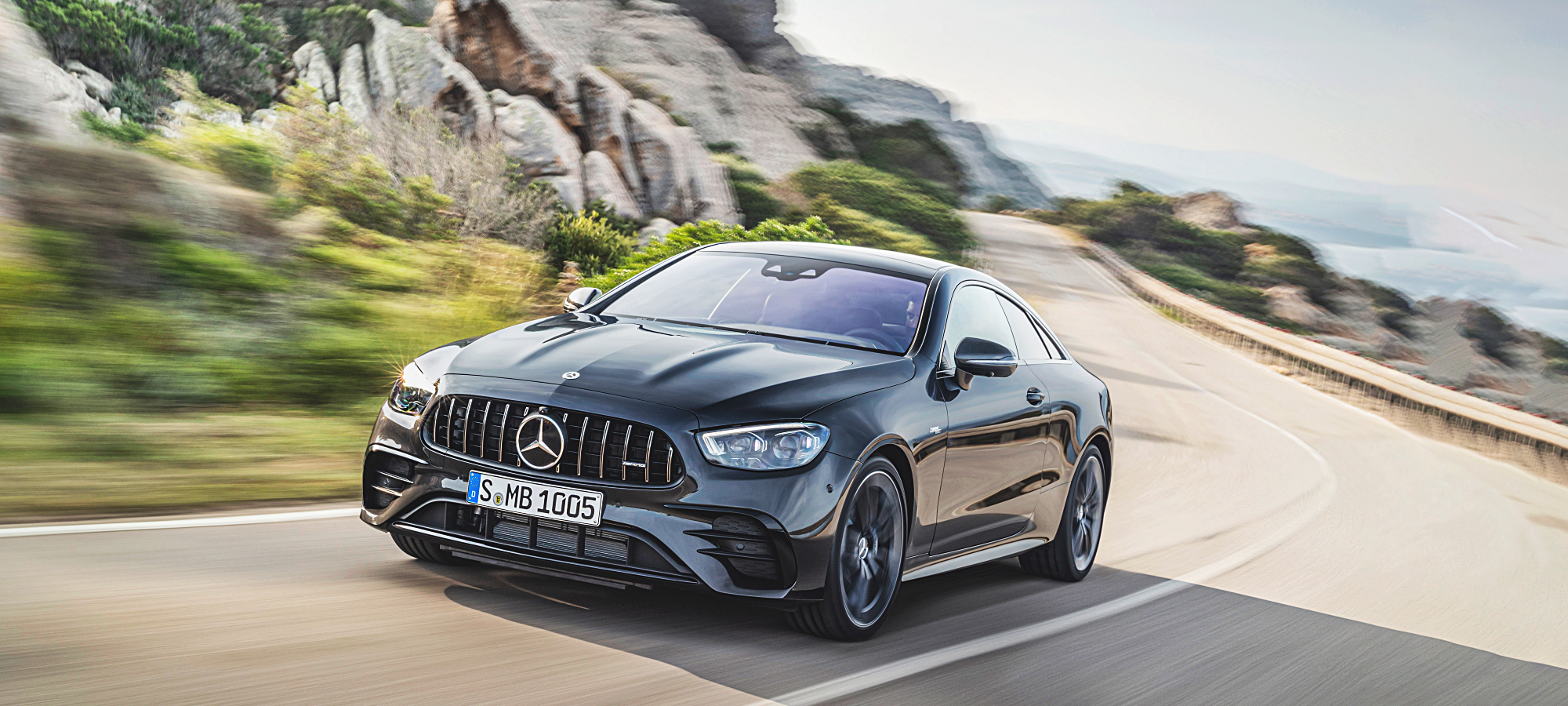 Naughty but nice, the Mercedes-AMG E53 has a split personality.
The Mercedes-AMG E53 is a delicate balancing act between sensible… and wheel-spinning madness. It's something that comes across as soon as you get behind that soft leather AMG steering wheel. It looks set to be a raucous affair and the pop that comes from the quad exhaust pipes certainly adds to the excitement.
But this sleek coupe is capable of the demure and is just as comfortable rolling along like the more stately S500. It all depends on your mindset when you get inside. Want to simply nip out to get groceries? It'll get you there in style. Fancy testing its drag racing capabilities on the way back? Well, it has a mode for that too. It's about as zen-balanced as you'll find a Mercedes-Benz.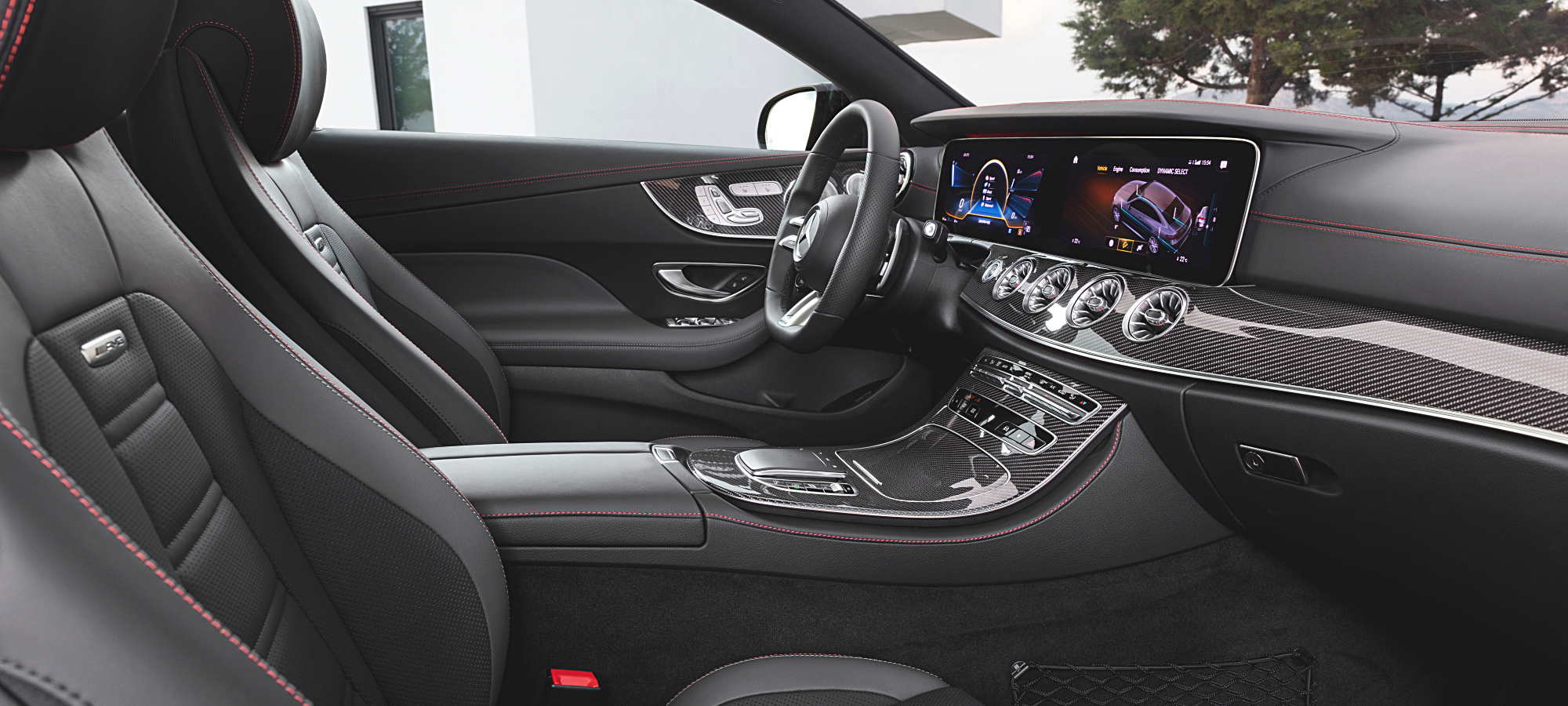 The EQ works to add an extra 20 bhp, so you can get up to speed a little faster when you clap your foot to the floor.
Although it comes packing EQ Boost tech, the E53 AMG isn't a hybrid that you need to constantly charge. Instead, the EQ works to add an extra 20 bhp, so you can get up to speed a little faster when you clap your foot to the floor. All of which is illustrated by the video game-style display that shows the turbo ramping up as it goes.
Speaking of the display, the E53 AMG's crystal clear screens are excellent, further proof that Mercedes-Benz is setting the standard for in-car tech. We spent way too long flicking between the different themes. They not only change the engine styles from Comfort to Sport and beyond, but switch up the look and feel of the displays, the interior lighting and more.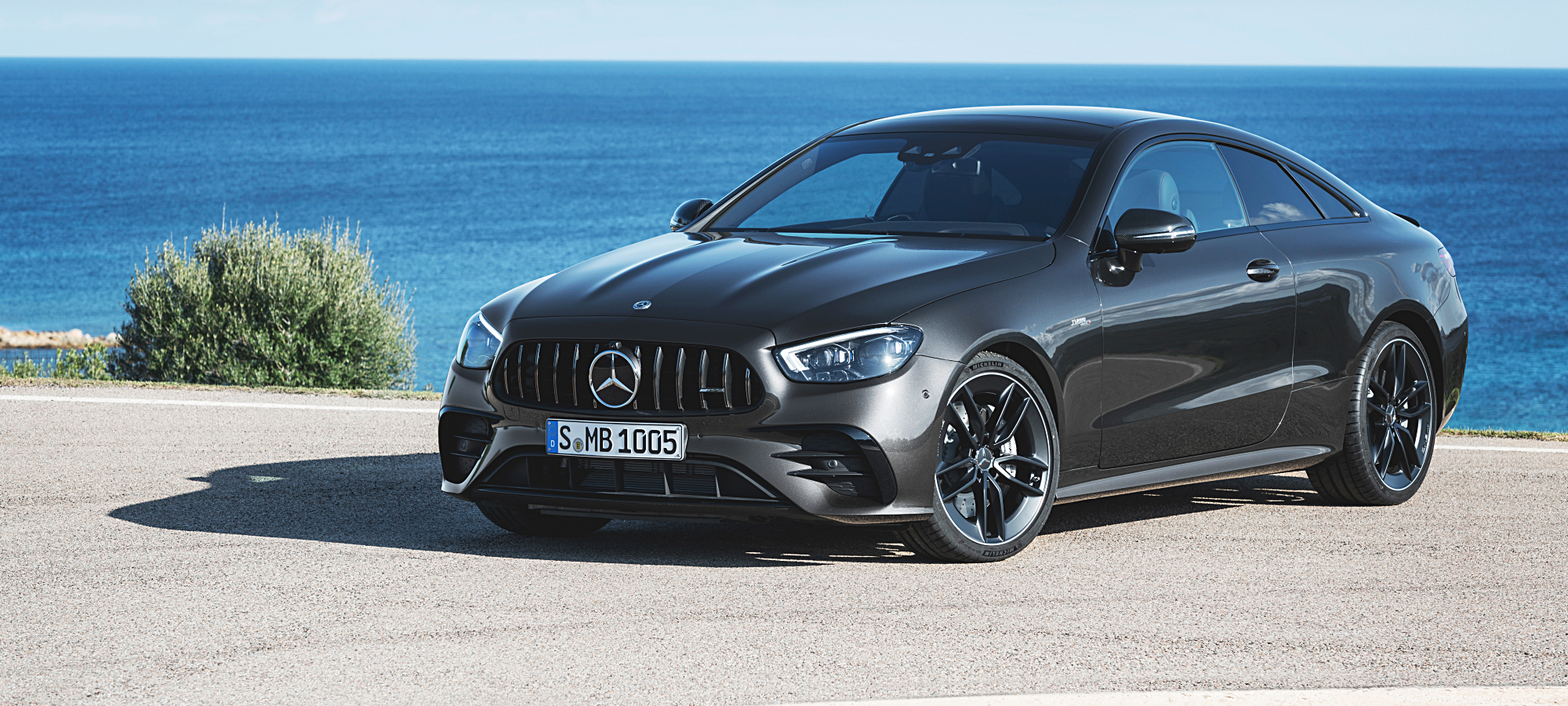 Even though it's a two-door, the E53 AMG has plenty of room inside. You'll comfortably fit four adults in it, or, if you have little ones, two child seat bases will easily squeeze in too. Back to the steering wheel, and there's almost too many buttons and gadgets to play with.
From purely a driving perspective, it's incredibly comfortable with the flappy paddles for manual shifting very well placed. However, the sheer number of options you have to play with can be overwhelming during your first few drives. You'll get used to it but maybe set aside an hour or three to familiarise yourself with them.
Power without the shout: A subtle AMG lip spoiler is typical of the 435bhp Merc's understated looks.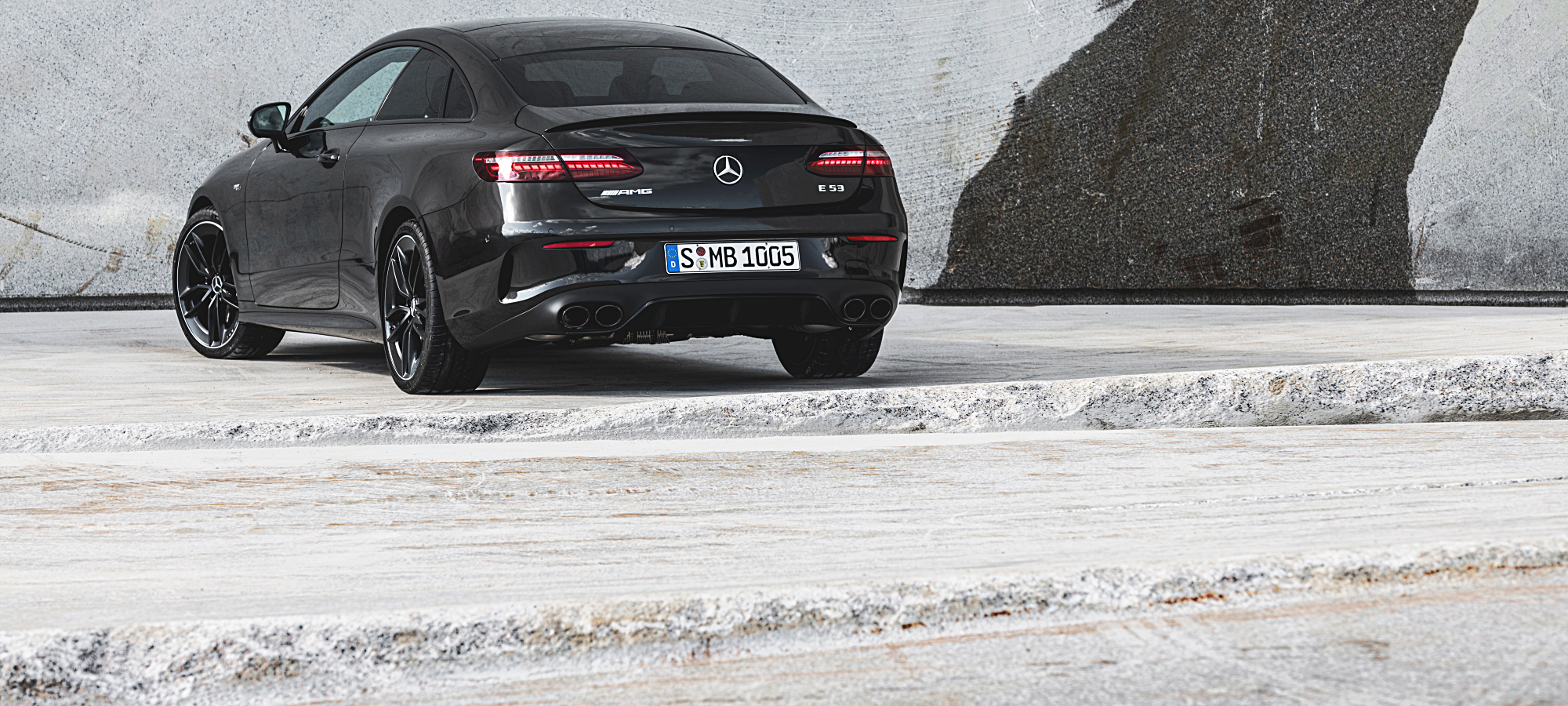 Out on the road is where you'll really experience the two sides of the Mercedes-AMG E53. Cruising down the highways, you'll barely notice any outside noise – just the hum of the road and whatever you're listening to on the state-of-the art sound system. It'll happily get up to speed without so much as snarl. But if you want that angry AMG growl, it's right there too. Stick it in Sport or Sport+ and the E53 will drop an octave in its voice and deliver a throaty rumble as you floor it. There can be a little delay in gear shifts that will grate if you're in full-auto, but stick it in manual and the driving experience is enhanced brilliantly.
The E53 makes a safe debut then. It's wonderful to drive, filled to the gills with tech and has the power to deliver thrills along the way. It's the perfect car to fit whatever mood you're in when behind the wheel.