Take a hike
Lifestyle — 27.11.18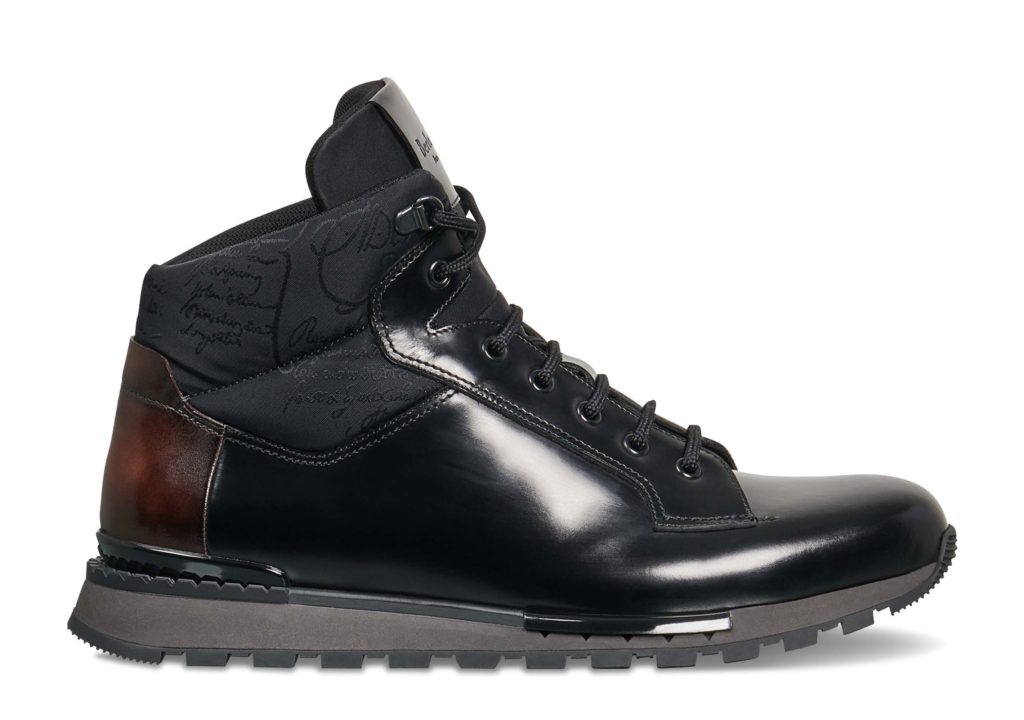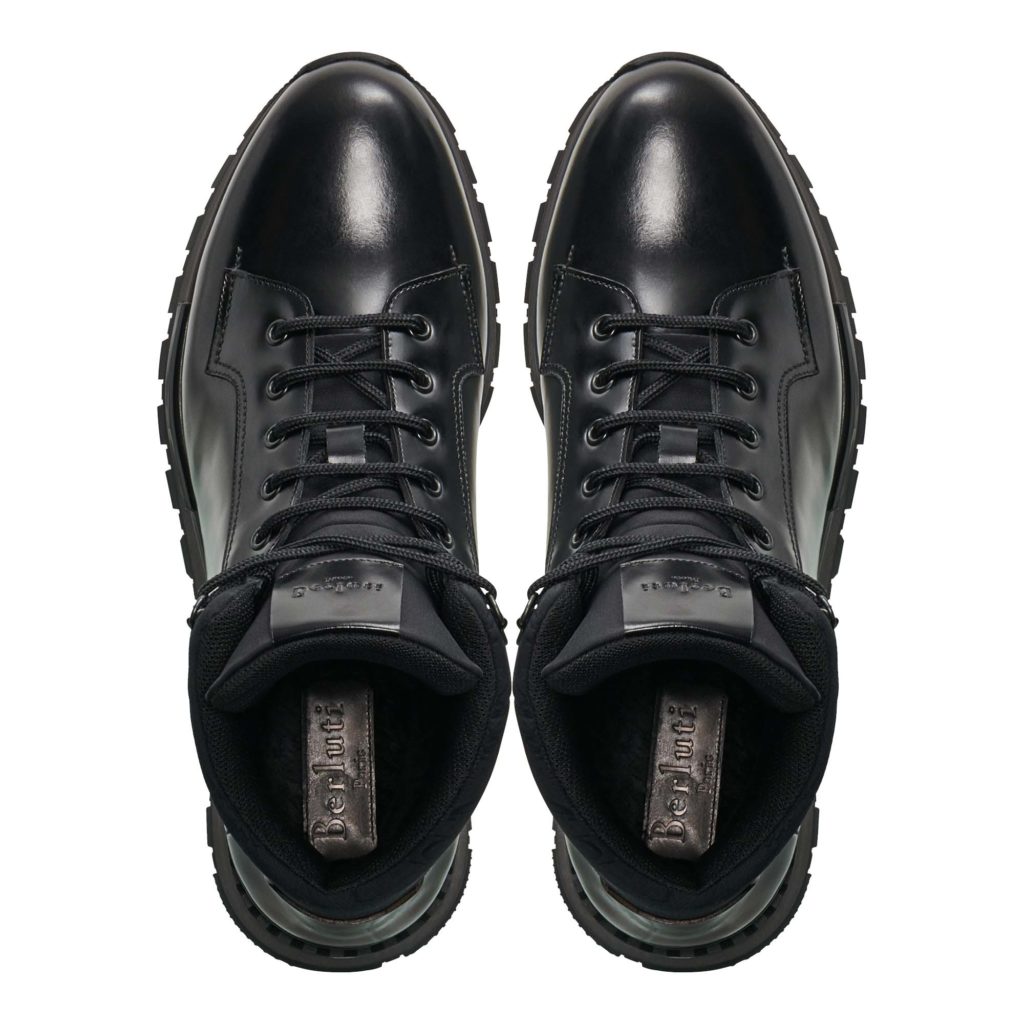 BERLUTI
Where the rocks meet the road, the Fast Track Torino Glazed Calf Leather Sneaker is the answer. The comfort of a sneaker, with soft cushioned ankle and tongue, paired with a flared rolling rubber sole designed for grip, make this practical footwear for town or country and still bang on trend.
OLIVER SWEENEY 
Oliver Sweeney's handmade footwear tends towards the traditional and timeless. While the Apricale Burgundy gives a knowing nod to the hiking fashion, the classic lines and stylish bootstrap of this vintage-inspired footwear will ensure you will be wearing them when others styles have taken a hike from your wardrobe.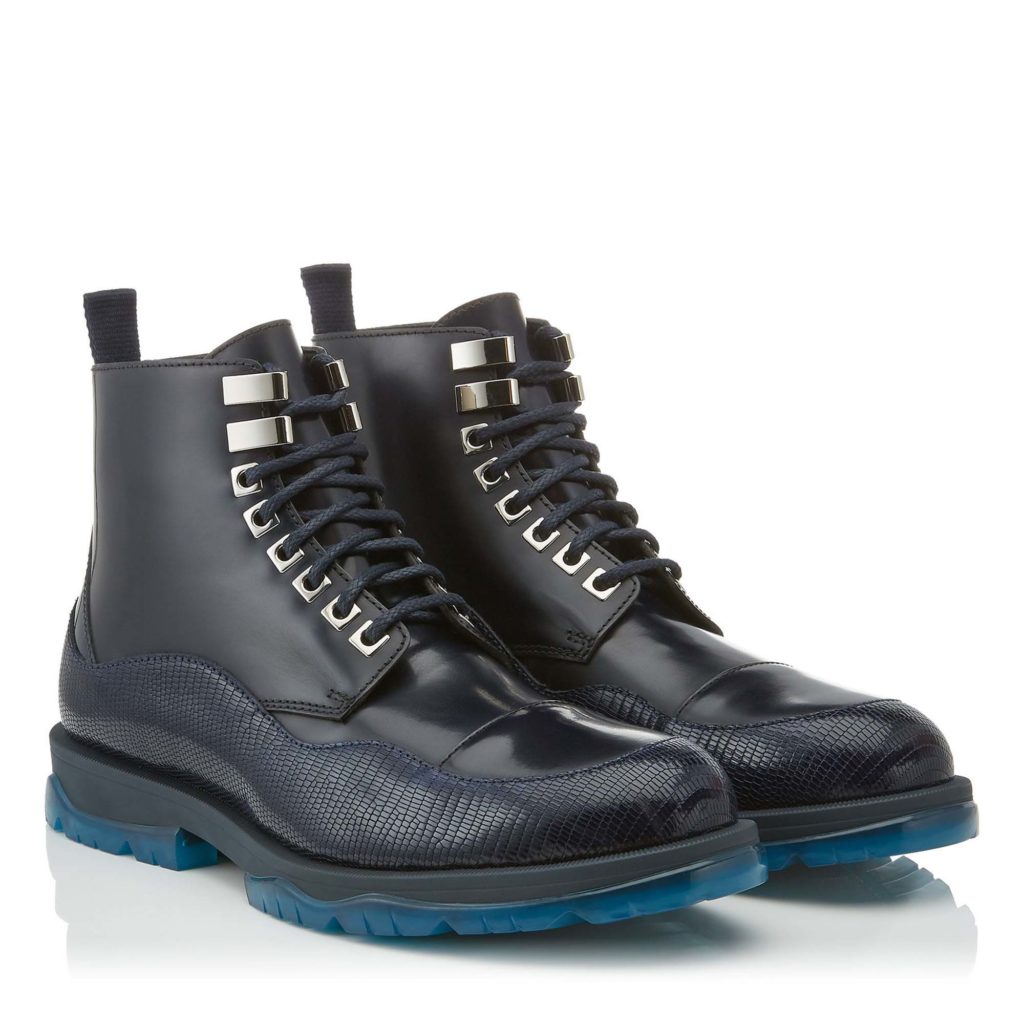 JIMMY CHOO
The Baldwyn is the evolution of the hiking boot to urban needs. Still designed to offer great grip and lace up comfort, this cold-weather boot comes in navy lizard print and shiny calf leather, with a double thick sole that is the bright transparent blue of the glaciers it was born to conquer.
CHRISTIAN LOUBOUTINS
Think the fabled red sole is only for stilettos? Think again. Louboutin's Citycroc comes with the same style signifier, and a 20mm wooden heel to help you stand out from the crowd. A go faster red stripe between sole and boot adds extra va-va-voom, with a soft-cuffed ankle for comfort, in case you really do have to walk anywhere.
GUCCI
Gucci's uncompromising Flashtrek GG High-top is a serious hiking boot, designed with a solid oversized rubber sole and toecap, topped with suede uppers and the original GG monogram canvas from the 1970s. The Flash Trek also comes in grey for city slickers or green and black for the camouflage crowd.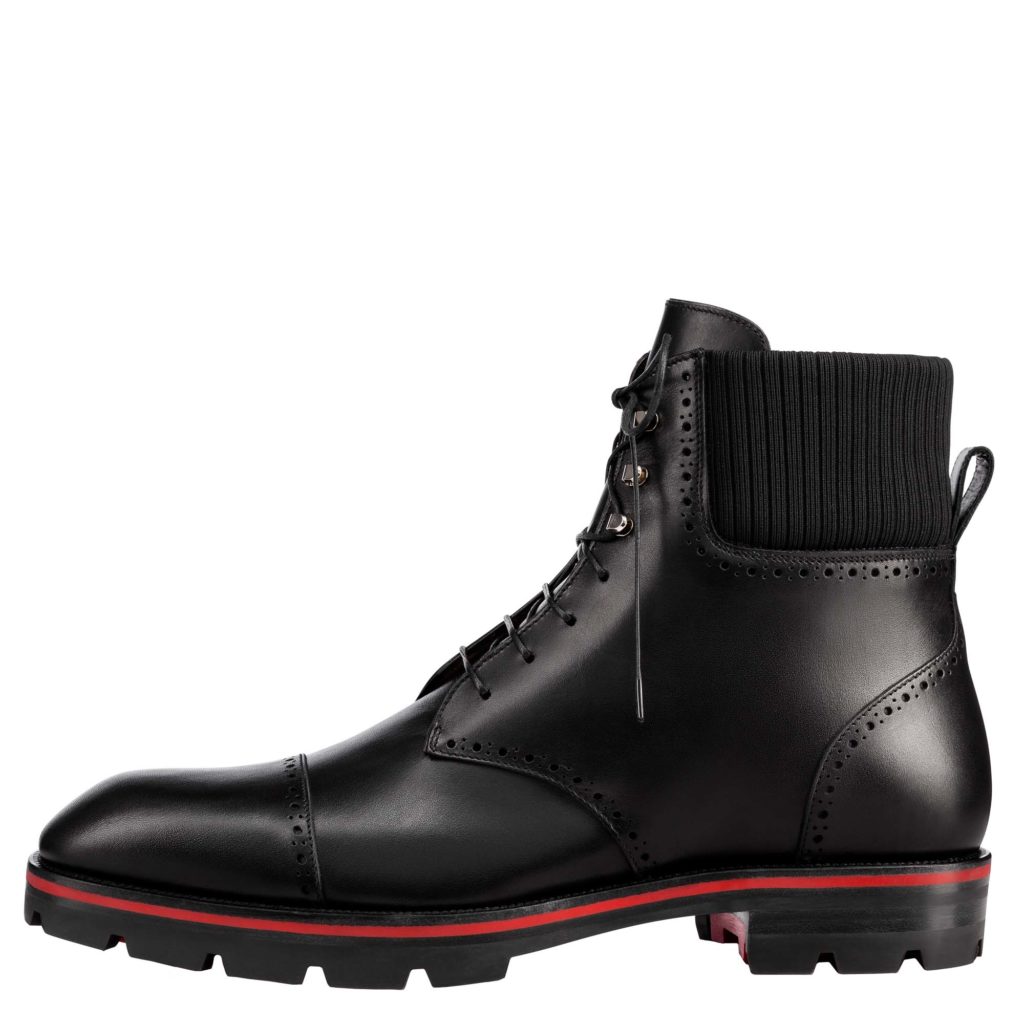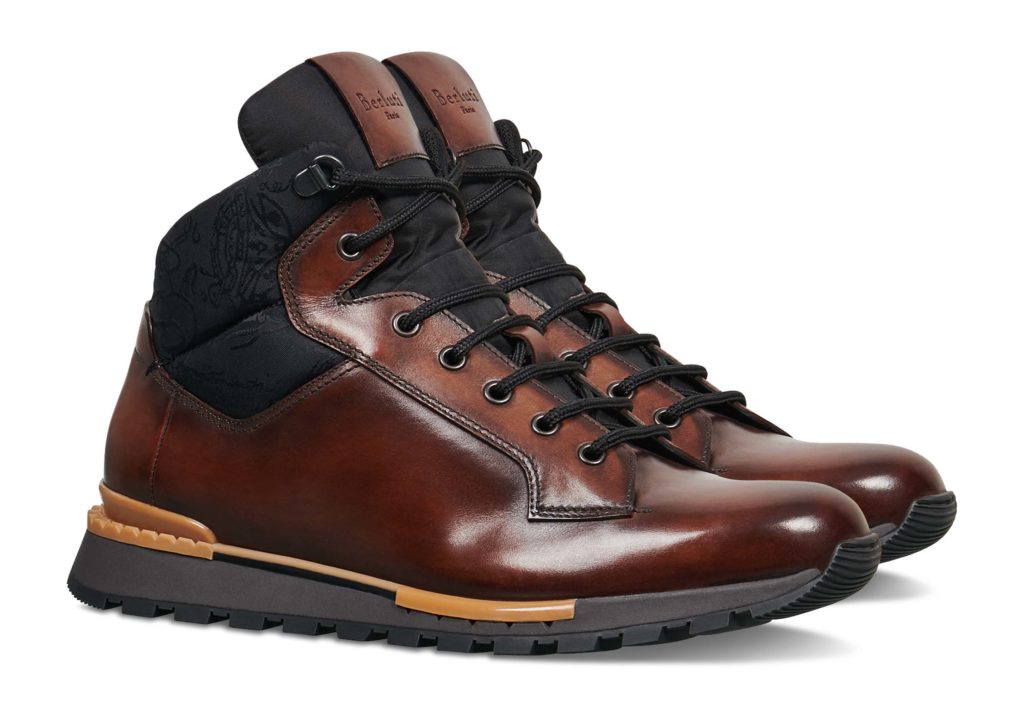 MONCLER
Moncler first collection with Kith has produced three versions of the Peak hiking boot that are snow proof with street cred. Lined with soft shearling, and featuring double folded flaps for full foot protection, this serious hiking boot is available in brown, blue and, of course, leopard print, with a tricolour heel that gives reference to the Moncler signature colours, and a co-branded heel.