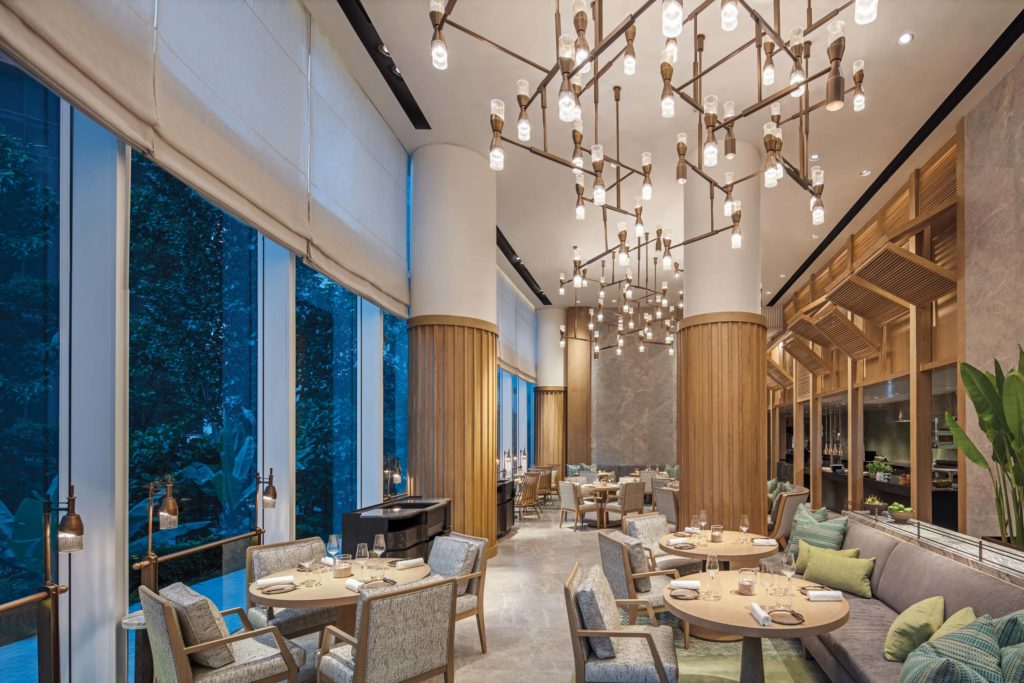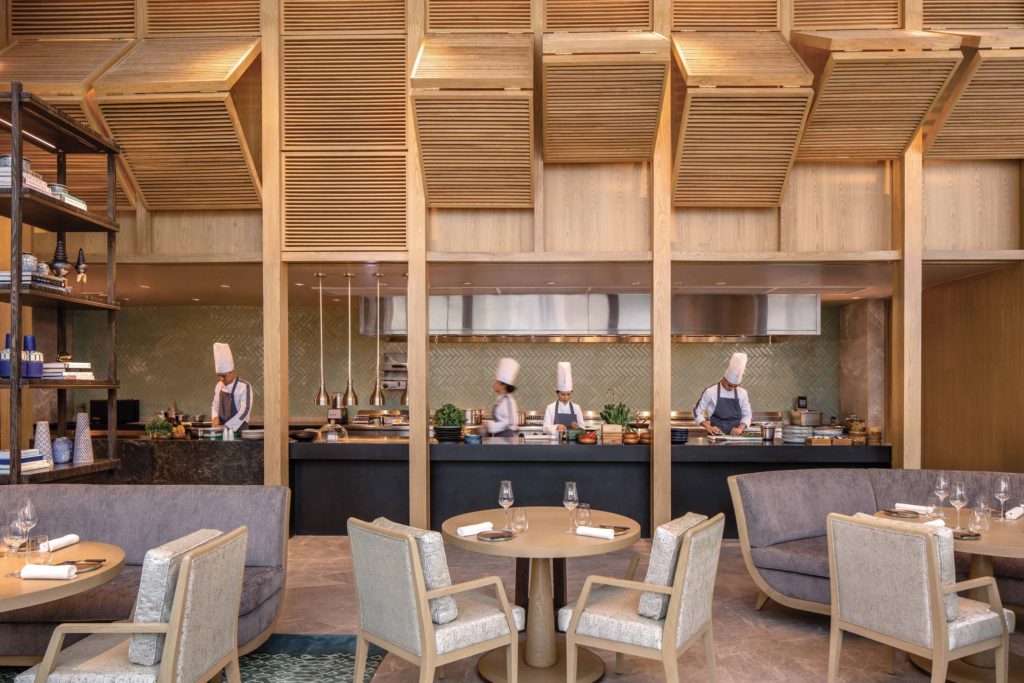 The kitchen team is run by Chef de Cuisine 'Fae' Rungthiwa Chummongkhon. Thai born and raised, Fae gained experience in multiple Michelin-star establishments across Europe, including eight years in Denmark at Kokkedal Slot Copenhagen and Frederikshoj. It is here that she began to experiment by introducing Thai flavours to the traditional Scandinavian dishes. Given free rein, she now presents fresh, locally sourced Thai ingredients, brought to life through Nordic cooking styles.
Like the décor the menu is deceptively simple. Each dish is named and accompanied by a list of main ingredients, but the combined effect is complex and delightful. The seven or 10-course tasting menu, which changes with the season, will have you mulling every mouthful to discern the different flavours. Each course is accompanied by a perfectly paired beverage or juice.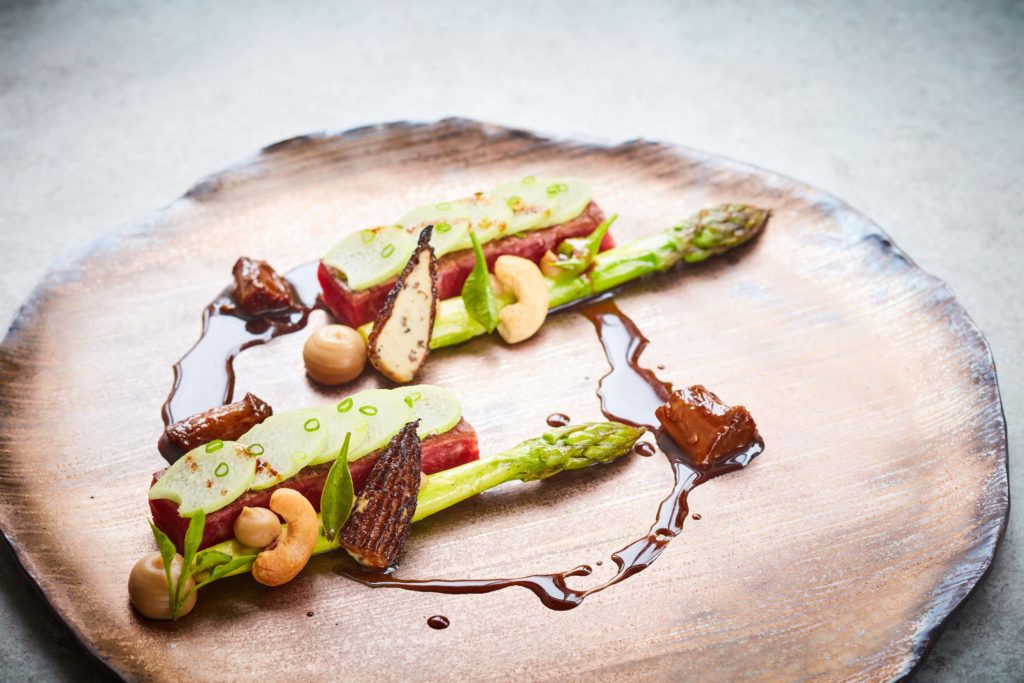 Our tasting menu begins with Velkomen, a selection of bite-sized morsels, to be eaten in a specific order, to prepare your palette for the flavour onslaught. These include a crisp twisted fish cracker dotted with salty-sweet gel, peanut in a delicate sweet potato wrap and a pumpkin leaf chip.
Asia Pacific, smoked sea bass, dressed with a sweet zesty vinaigrette, accompanied by tiny broccoli heads and liquid nitrogen frozen pearls of pure coconut is a delight, but the highlight for me was Blue of the Sea, simply one of the best dishes I have ever eaten.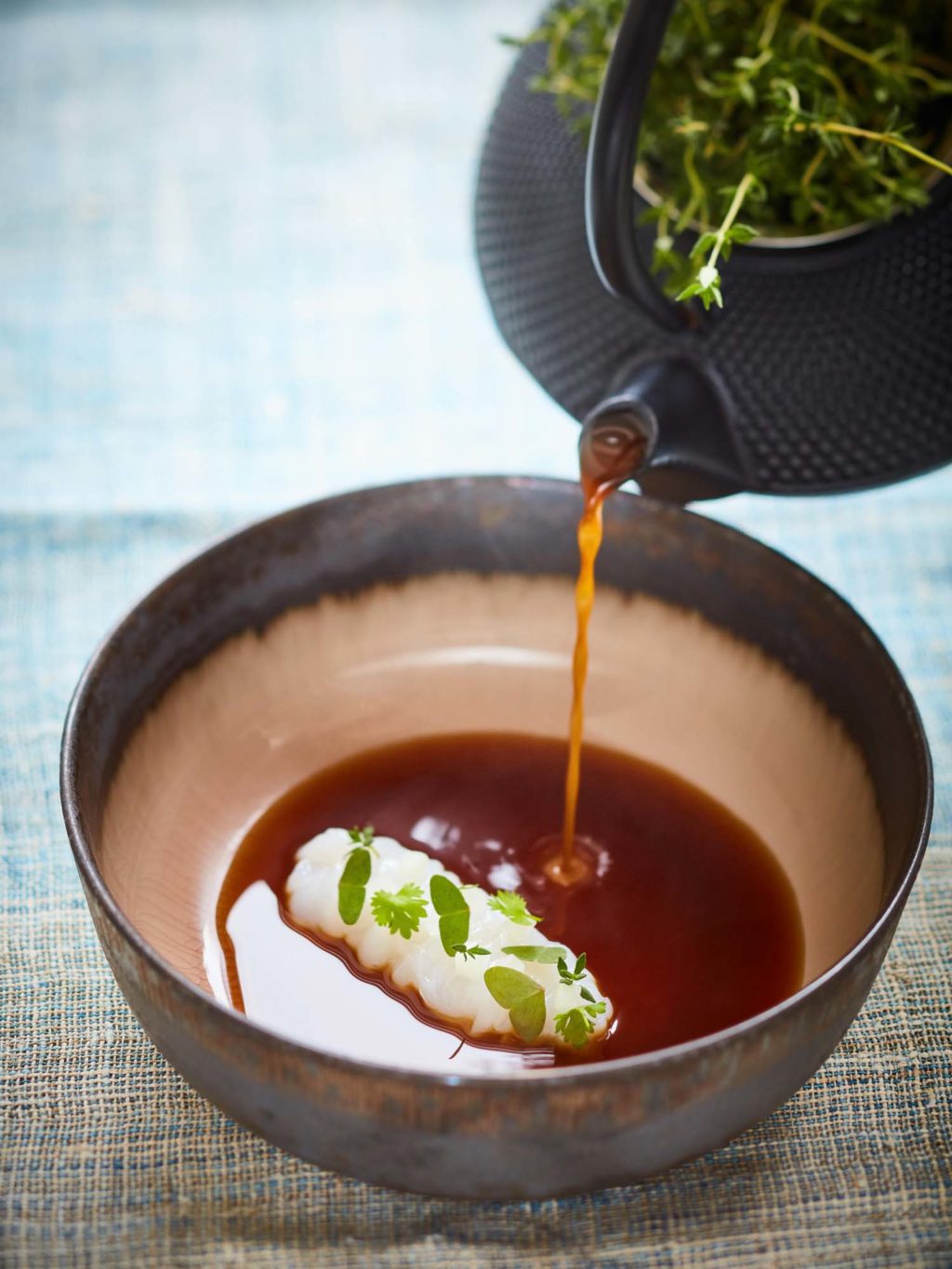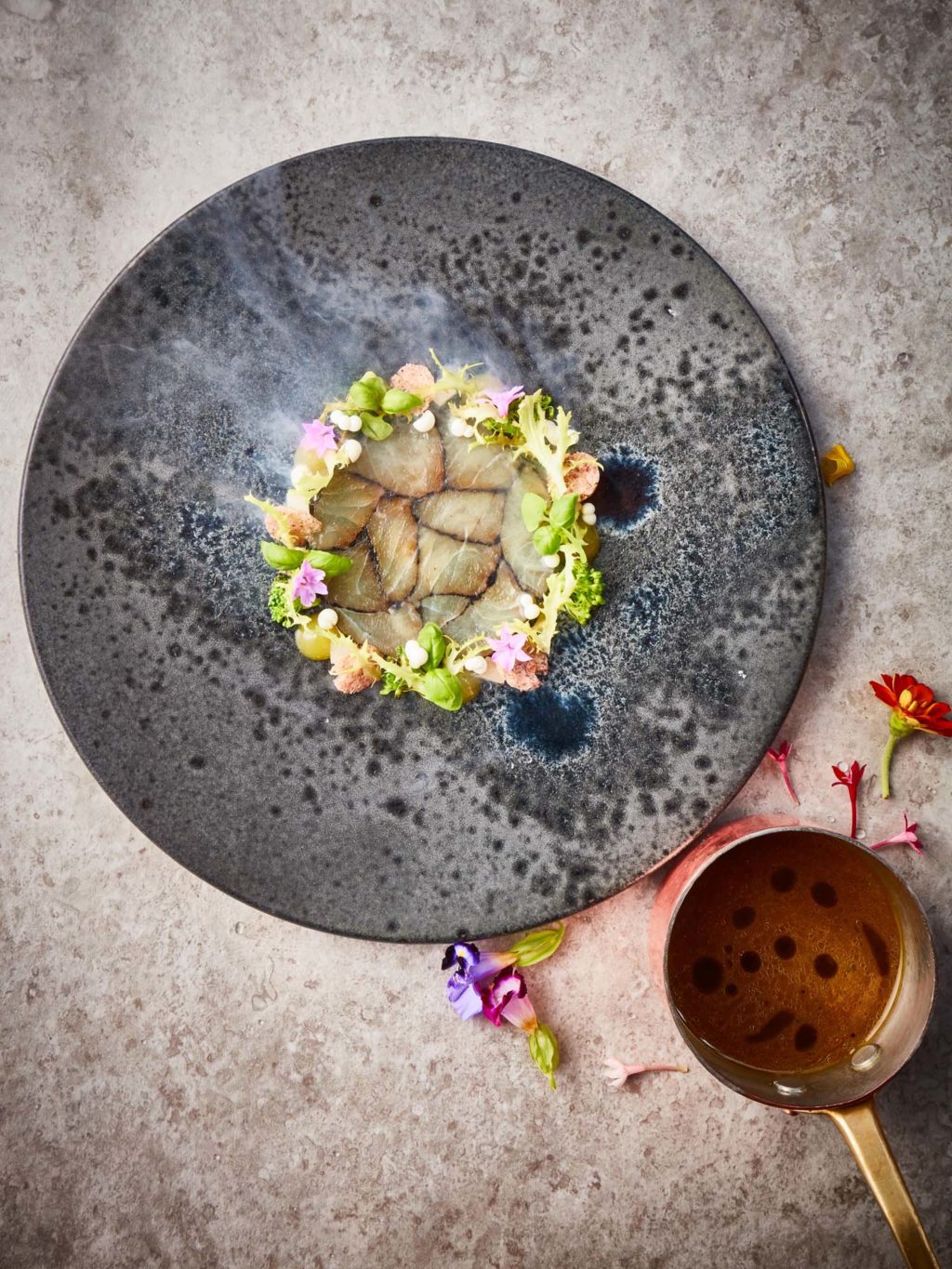 Listed as crab, celery crudité, celery and yellow curry, it was incredibly balanced. The flavours of the fresh local crab were heightened by a hollandaise sauce with a hint of Thai yellow curry, caught in a crisp cylinder. The celery – one of the few vegetables I dislike – was transformed into a sweet and crisp delight that paired perfectly with crab.
One for the meat lovers, Fae's King of Beef features melt-in-your-mouth wagyu striploin, drizzled with a rich oxtail and morel-enriched fumet stock, served with asparagus and cashew.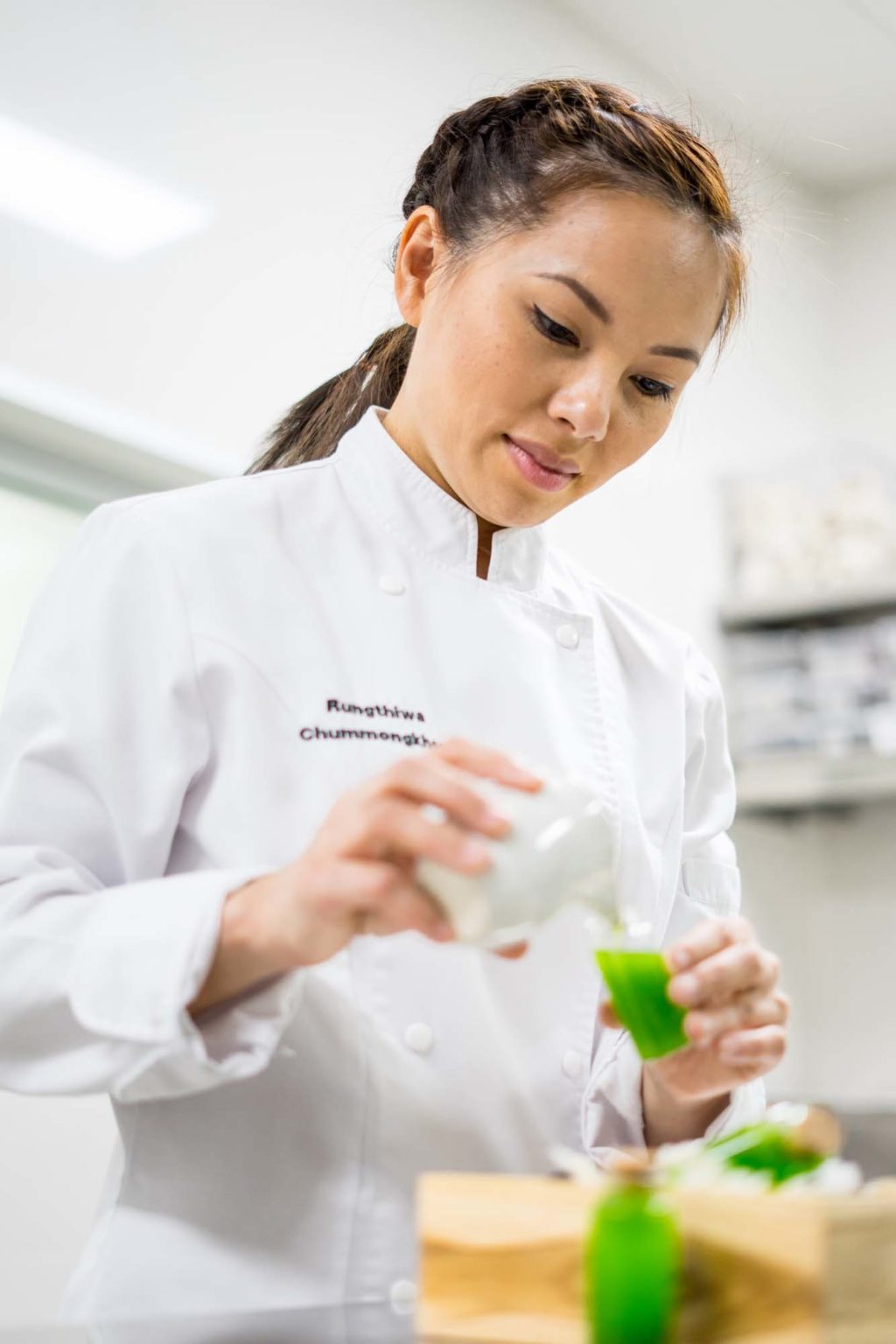 The finale is the palate-cleansing Green on Ice, a selection of an almost savory basil ice cream and sweet white chocolate mousse with fresh mango and sesame. While coffee was accompanied by hand-made petit fours under glass.
This is not a restaurant you would return to every week, but thanks to the knowledgeable staff, incredible flavours and seasonal changes, it is an experience you will definitely want to repeat.