PORSCHE PANAMERA 4S SPORT TURISMO TEST DRIVE
Focus — 18.06.20
The Panamera 4S Sport Turismo is a new breed of Porsche – a shooting brake, that blends the style of the 911 and 718 with the practicality of the Cayenne and Macan. Altitudes put it to the test on the streets of Sharjah, the palm-lined avenues of Dubai, and on track at the Dubai Autodrome. Could this be the best all-round Porsche ever?
When you think of Porsche, the 911 automatically springs to mind. More than an icon, the distinctive, curved silhouette is now a motoring legend, cementing itself in the halls of automotive design. However, no matter what level of motoring spirituality the 911 has reached, it still can't be used to pick up a large, flat screen TV from Jumbo Electronics. And this, is where the 2020 Panamera Sport Turismo comes in.
Porsche describe it as a shooting brake, a car body style that originated in the 1890s as a horse-drawn wagon used to transport shooting parties with their equipment and game, which by the 1960s had evolved into an estate car with coupé elements. So basically, it could be argued that the Panamera Sport Turismo is a 911 estate – the best of both worlds – pace and space.
Porsche Panamera 4S Sport Turismo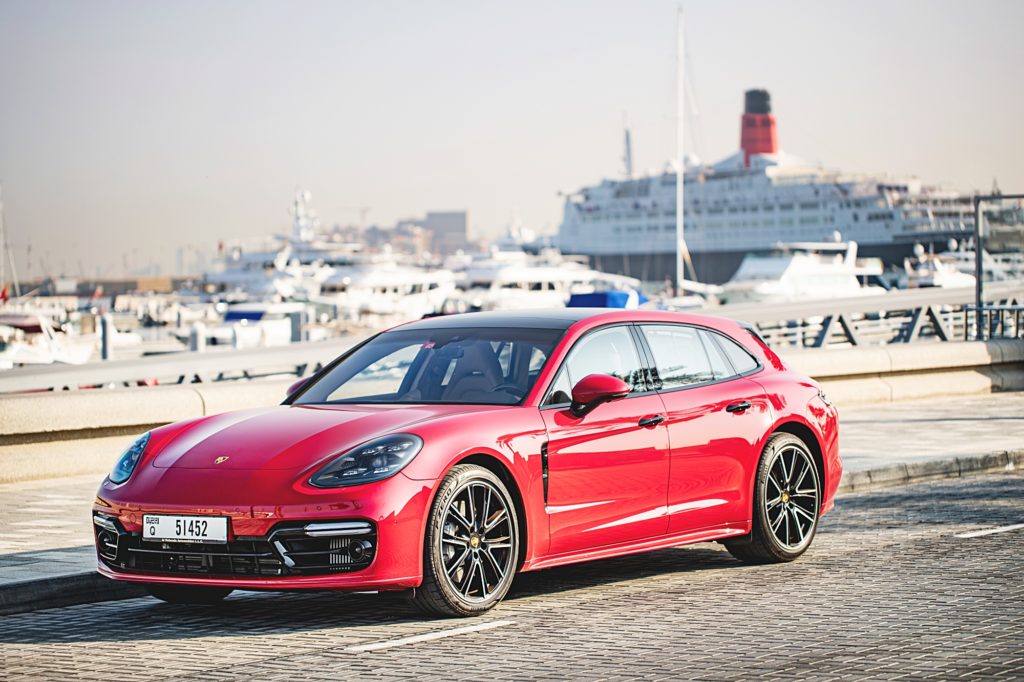 Sharjah
What better way to get to know the 'urban 911' than by getting lost, in the back streets of Sharjah, in rush hour? If there was ever a test of man and machine, this is it. Google maps (I rarely use manufacturer sat navs, but I should've today) has got me driving in a circle around Al Nahda. I'm meant to be picking up Reji, our photographer, but somehow my iPhone app has got me in a holding pattern in the busiest emirate, battling for space on a tight, potholed strip of tarmac against minibuses, vans and Toyota Corollas. There's nowhere to pull over and I'm now late, meaning the full wrath of Sharjah's rush hour is upon me, but the Sport Turismo is keeping my blood pressure in check. It's a big car: 5 metres long and 1.9 metres wide, but you don't feel it. All you notice is the familiar Porsche bonnet, not the large space behind your ears. This makes the shooting brake easy to dodge in and out of Sharjah traffic, whose drivers may, or may not be adhering to the laws of the road. After popping a new destination into my iPhone, I finally reach Reji, he opens the rear hatch and places his large camera bag and tripod in the boot – that's something you can't say about many sports cars.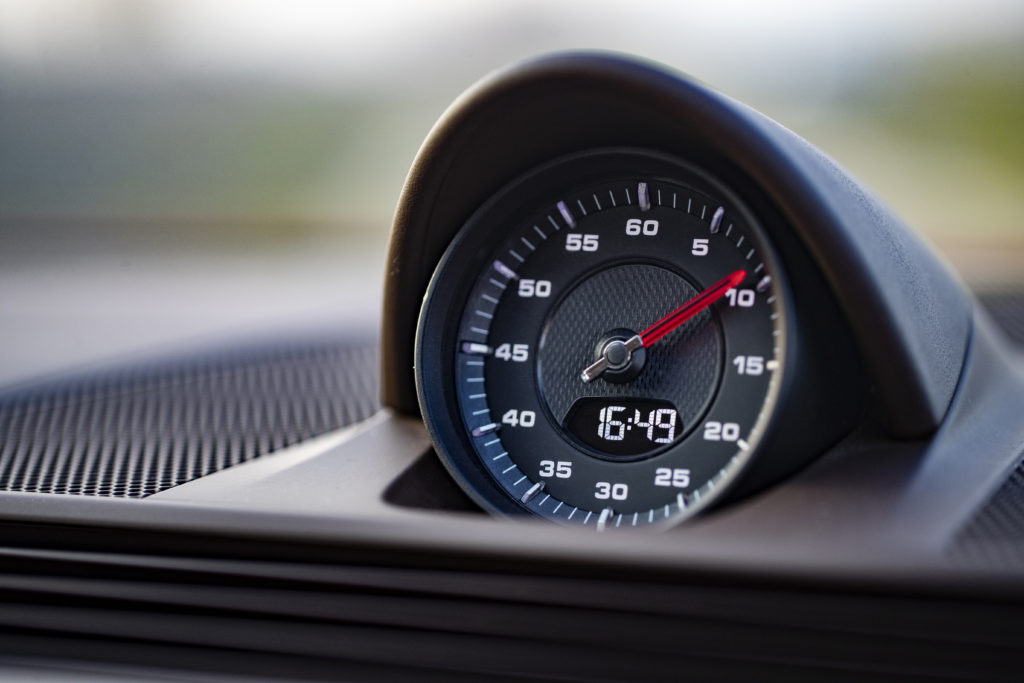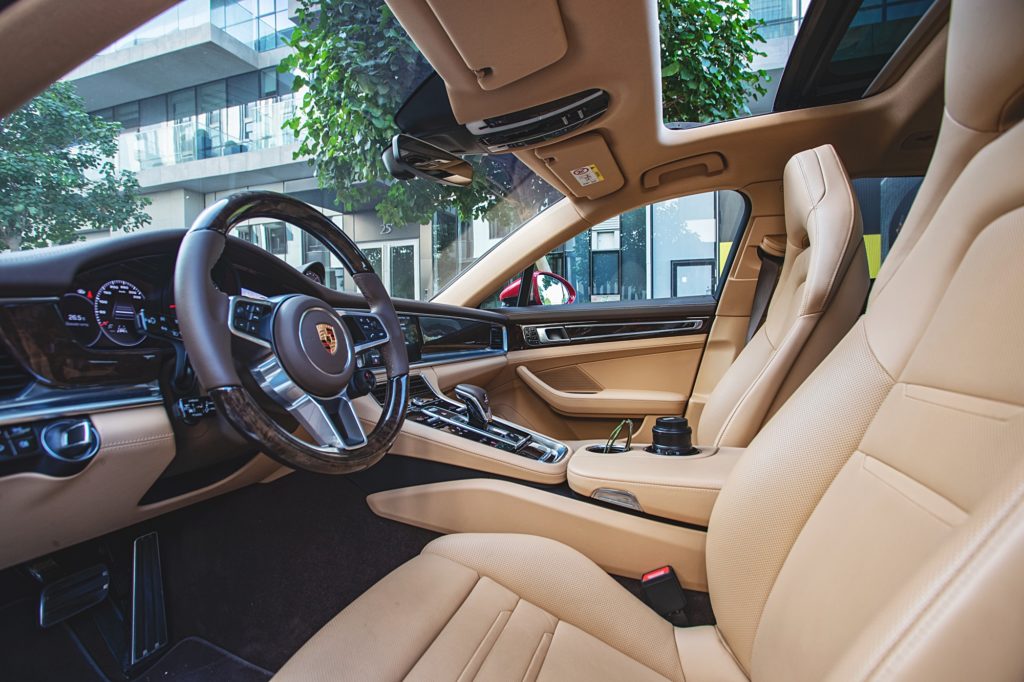 Dubai
Sitting in Sharjah's legendary rush hour traffic, Reji and I spend some quality time looking over the Panamera's features. It's all familiar Porsche in here, with the five-gauge dash visible through the sports steering wheel, which is trimmed in wood, instead of the usual leather. This adds a touch of luxury to the sporty interior, backed up with the optional 14-way power seats, trimmed in two-tone smooth finish Saddle Brown and Luxor Beige leather.
You don't have to drive fast to enjoy the Panamera. The twin turbo V6 produces 440bhp, matched with 550 Nms of torque. It can move smoothly and safely through traffic, nipping into gaps with ease allowing you to enjoy the Bose sound system – possibly one of the best in-car set ups that we've come across and better than many home systems.
With Sharjah out of the way, we stopped by Le Mer and City Walk for coffees and even a full English breakfast at Port Rashid. Here, we parked the Gran Turismo next to our table, noticing how subtle the rear end styling is and how it works so well with the Carmine Red paint job and the black chrome detailing, even the tailpipes are black, giving it an aggressive look.
Putting some miles on the engine, we head down the 311. On the highway, the V6 sups a mere 7.3 l/100 km, making it an ideal GT, and even around town, you will still see 10.9 l/100 km. Performance-wise, the Panamera 4S Sport Turismo will accelerate from 0-100km/h in 4.2 seconds with the Sport Chrono package, going on to reach a top speed of 286 km/h. In gear acceleration has the big Porsche going from 80 to 120 km/h in only 2.9 seconds, making for super safe overtaking – and here lies another 4S Sport Turismo trait: safety.
Porsche Panamera 4S Sport Turismo
---
Engine layout:     front engine, V6 twin turbo
Displacement:     2.894 cc
Drivetrain:  all wheel drive
Power:       440hp
Torque:      550Nm
0-100km/h: 4.2 s
Max speed:         286 km/h
Safe
One of our photo locations was a strip of wasteland just outside Jebel Ali. Made up of sandy grit, the surface was ideal for an 'emergency start' shot, so Reji set the camera up and I switched the traction control off. I warned Reji to be aware that it could get messy and with a thumbs up, I floored the throttle, headed towards our intrepid photographer, turning sharply, hoping/ expecting to get the big Porsche to step out of line. It didn't even flinch, it just gripped, and the more I pushed it, the more  I realised that the all-wheel-drive system was totally unflappable.
I was so sure it couldn't be 'beaten' that I made a couple of phone calls and headed off to the Dubai Autodrome and its 3.5km National Circuit, which just happened to be empty, with James Burnett of Drive Dynamics at our disposal. Apart from racing Radicals, James aids with prototype developments and trains VIP and diplomat security teams. He knows how to drive and I've just asked him if he can take the Panamera 4S Sport Turismo out on the track and well… get it to go a bit squiffy.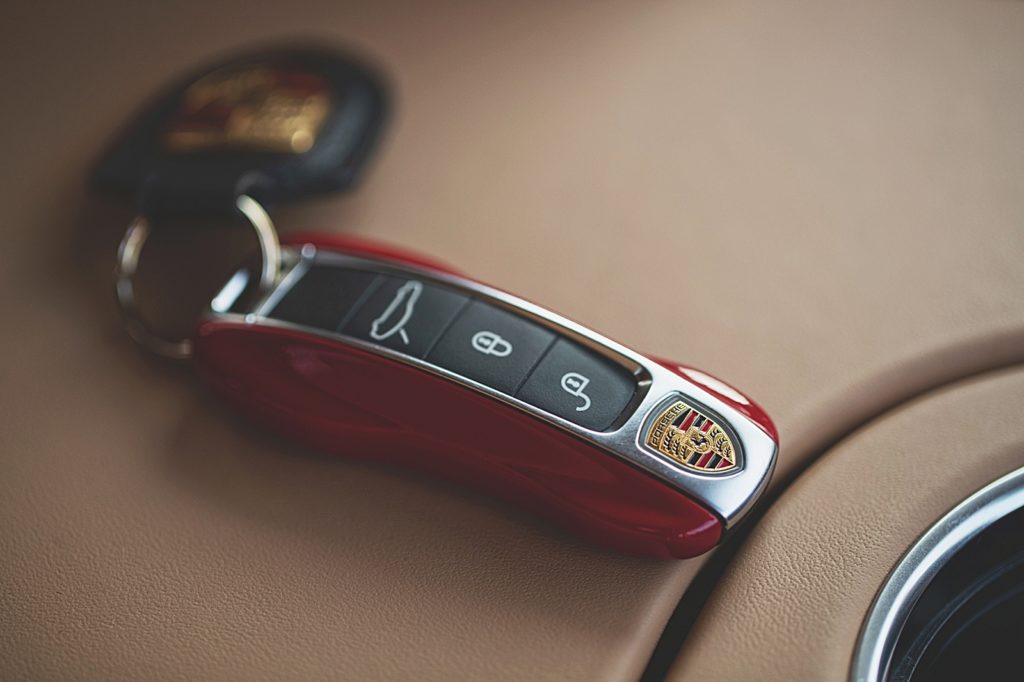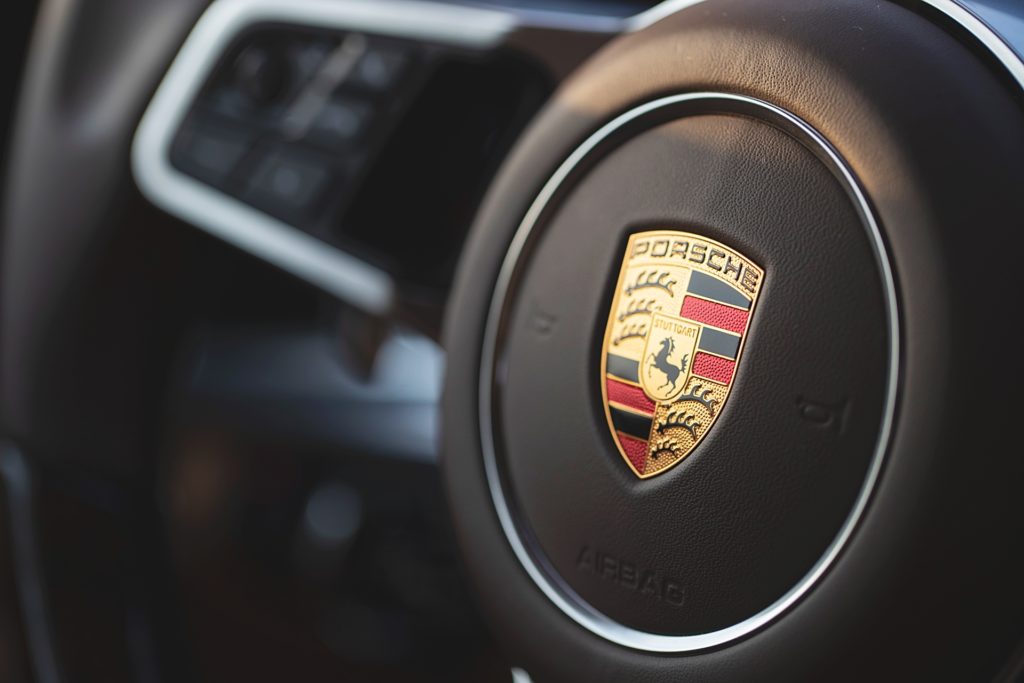 Helmets on, and I ride shotgun next to James. First lap he warms up the tyres. Second lap is a quick one and third is a hot lap. "It's quite a large car," comments James. "You'd expected to feel that in the handling, but most Porsches are built around the race circuit anyway, so it handles extremely well. It stays quite flat for a big car. It's very agile."
We're coming into corners at 140 km/h and the Porsche is just sticking to the track. It's pushing into the bends a little bit, which is a characteristic of all wheel drive and also understandable as the 4S is considerably heavier than James' Radical racing car. But, I want to see if the Panamera's grip can be defeated, so I instruct James to go full Ken Block. With all the traction control systems switched off, we head out for the final fast lap. With lots of twirling of the steering wheel and four squealing Pirellis, James shrugs his shoulders and turns to me apologetically: "The thing is, the stability is so good."
As we use the last lap to let the brakes cool down, we realise what an extraordinary car the Panamera 4S Sport Turismo is. We started the day in the back streets of Sharjah, packing photographic gear into its boot, and ended it with a test driver trying his best (and failing) to upset the chassis on a racetrack. You really can't say that about many cars. The Panamera 4S Sport Turismo is like a 911 that you can fit the kids and the dog into. Two big dogs, at that. Then you can head to the mall, or the racetrack – it can handle both with ease.