Future focus for NBAA-BACE 2018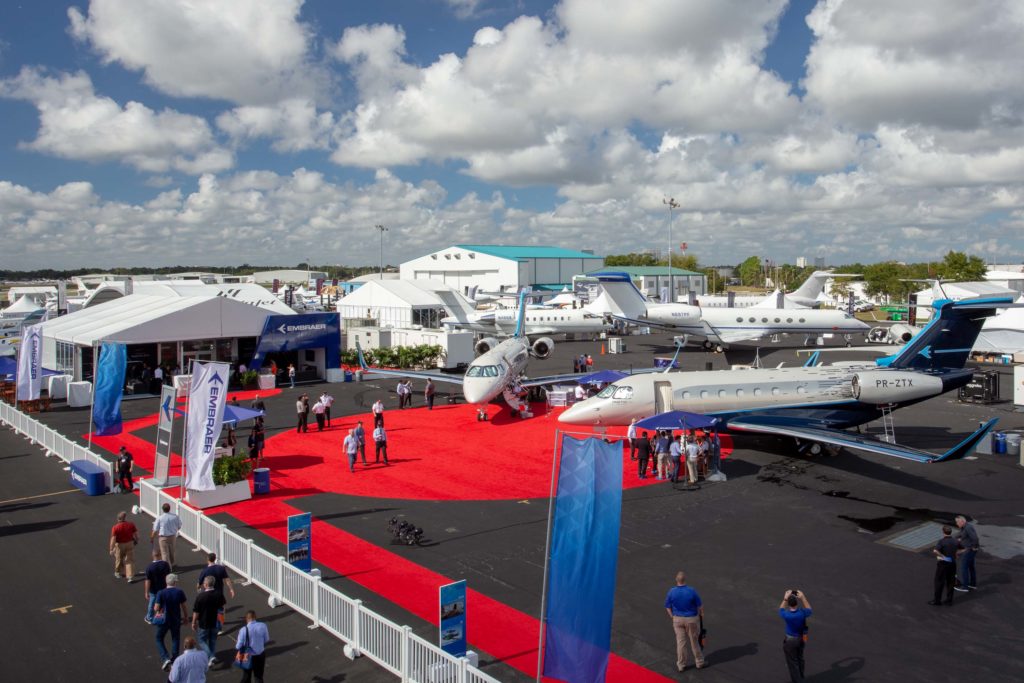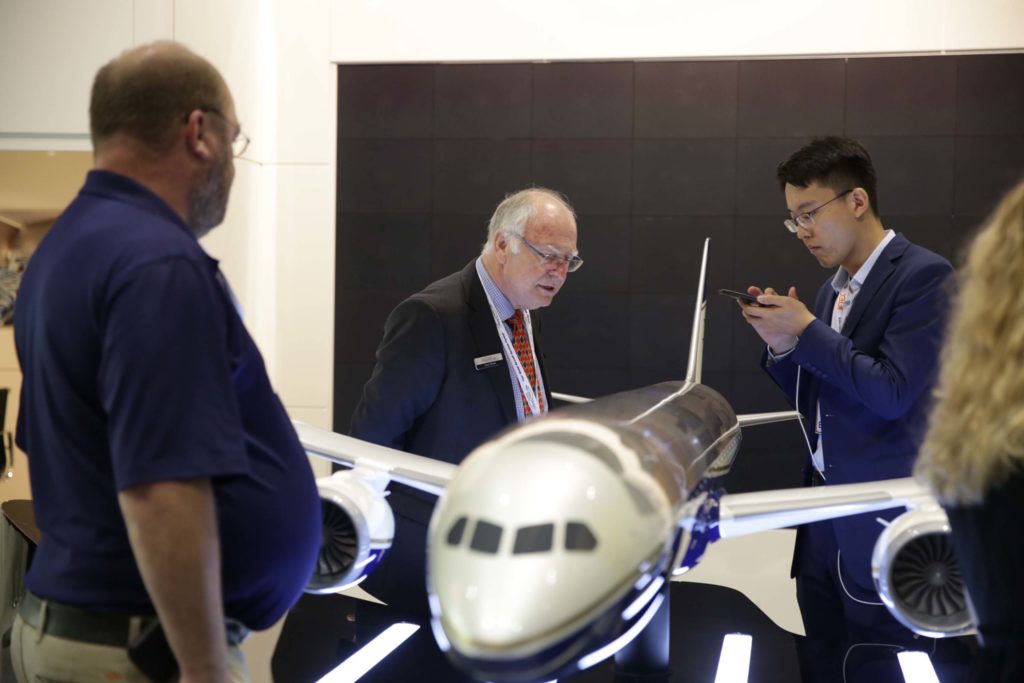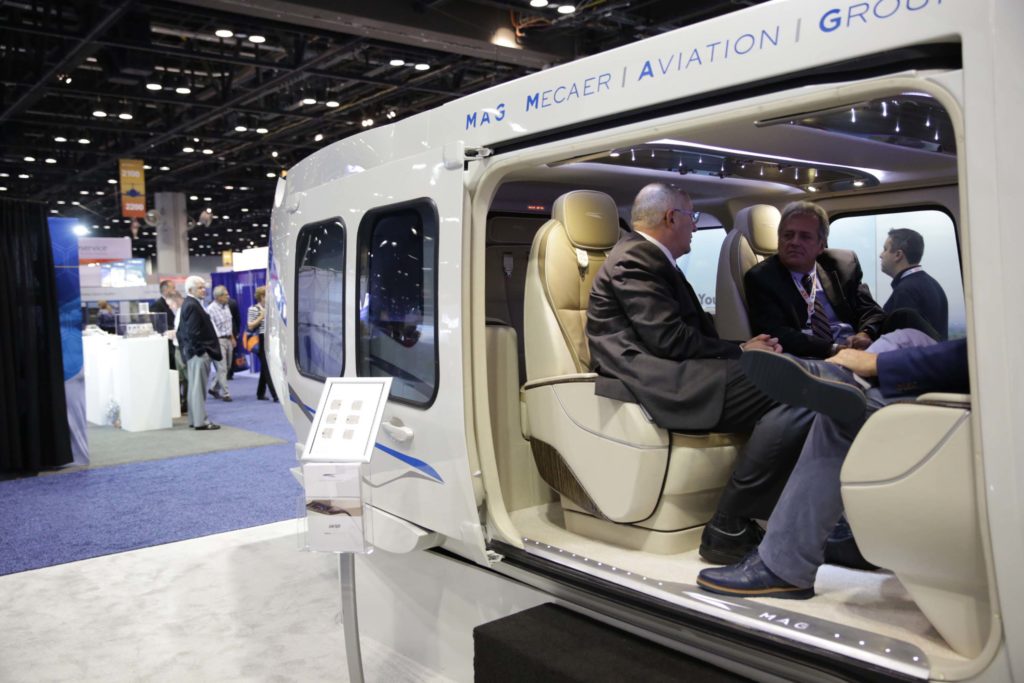 The show began with a bang, as Embraer unveiled two new jets – the Praetor 500 and Praetor 600 – on the eve of the event (see p60). The news jets are not clean sheet aircraft, but are derivatives of the proven Legacy 450 and 500 platforms, sharing the same fuselage and wing structure. However, a range of improvements give the Praetor 600 a super-midsize sector-leading range of 7,220km, and the Praetor 500 the longest range in the midsize sector.
There was also plenty of news over the three days. Aerion, developer of the AS2 supersonic jet, made their version of the future of flight seem much more credible, as it laid down a firm timeline for its first flight, with an engine developed by GE and cockpit and major systems by Honeywell. The announcement is a pivotal point for the company, as without an engine, the entire programme was merely conjecture. Partner Lockheed Martin's Skunkworks, which has long experience in fast jets backed the choice of the GE engine. For Aerion, the AS2 is just the first in a supersonic family of aircraft and executives talked about AS3, AS4 and AS5. This solid move should help attract investment into the business, allowing them to realise that dream.
US fractional ownership company NetJets was also making headlines. The company announced a deal to purchase 175 super-midsize Cessna Citation Longitudes and up to 150 Cessna Citation Hemisphere large cabin jets from Textron Aviation, with first deliveries expected in the second half of 2019. NetJets also converted to firm orders its options for five Bombardier Challenger 350s and a Global 6000, as well as confirming its commitment to Bombardier's Global 7500 programme. The NetJets order is Bombardier's biggest business aircraft order, and brings the NetJets Challenger and Global fleet to 120.
A Cessna Citation Longitude in the NetJets livery was one of over 100 fixed wing and rotary aircraft on the static display. The exhibition, from a Cirrus to an Airbus ACJ319, and including the new Bombardier 7500, also debuted mock ups of the Dassault Falcon 6X, and Textron Aviation's Cessna Denali and Cessna Sky Courier. Textron is progressing with work on its US$4.8 million Cessna Denali single-engine turboprop, with first flight expected in mid-2019 and certification in mid-2020.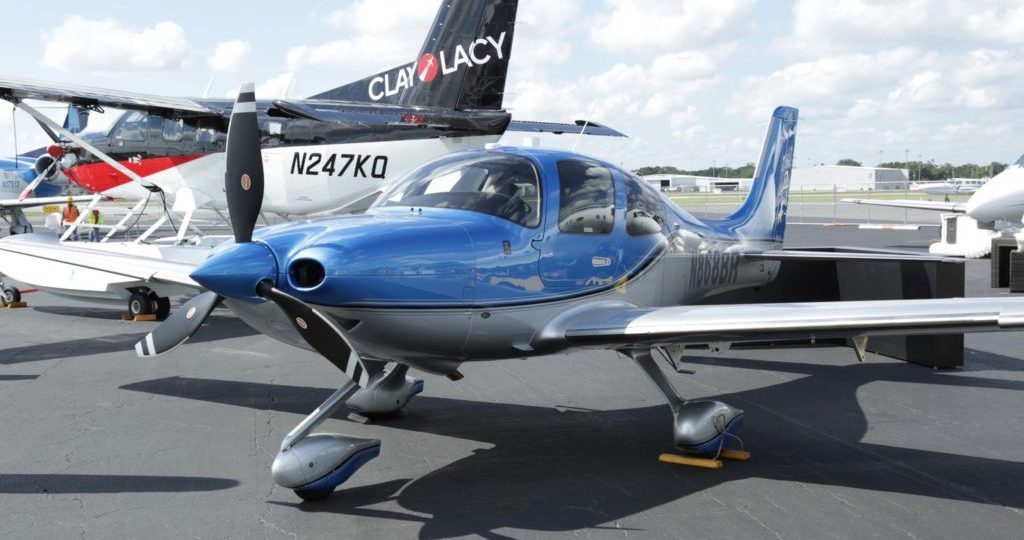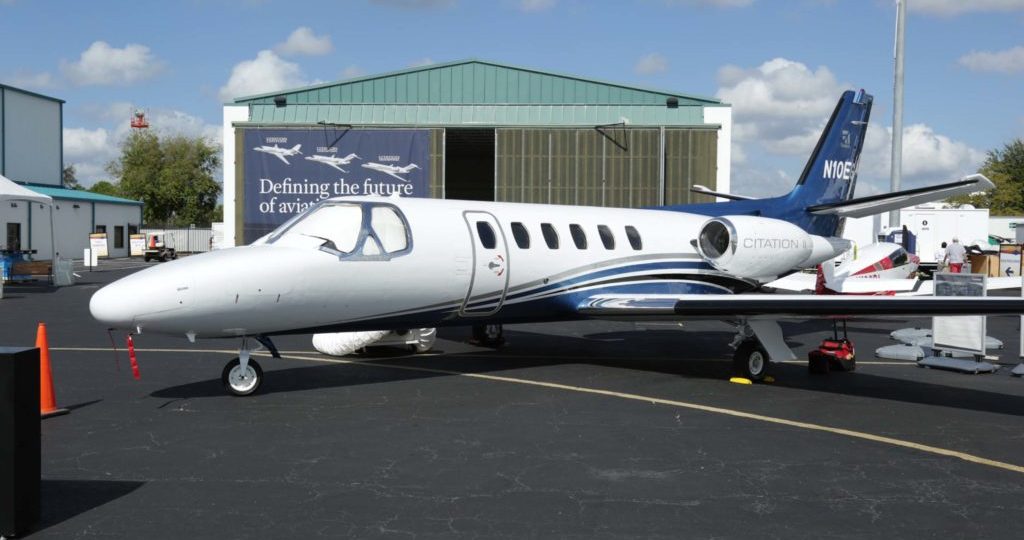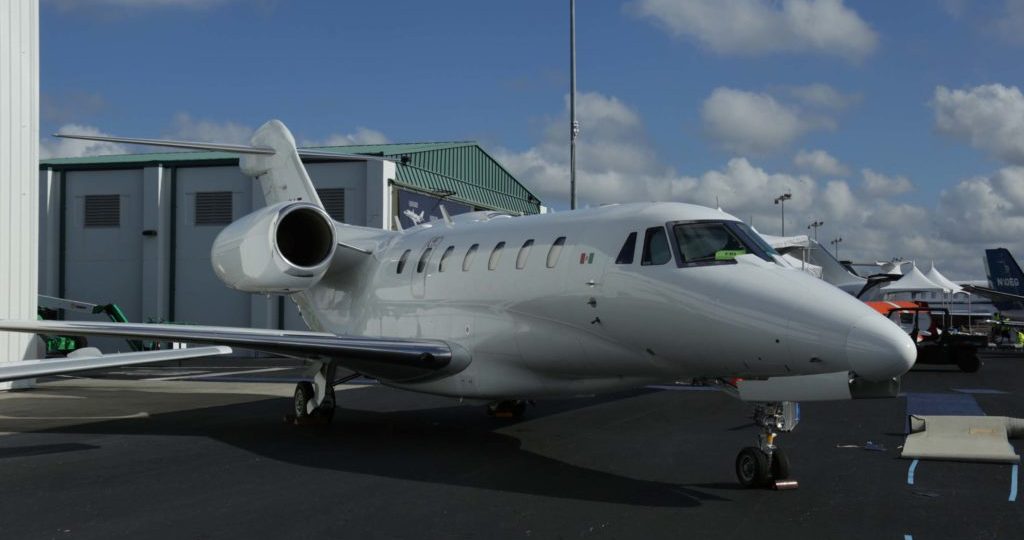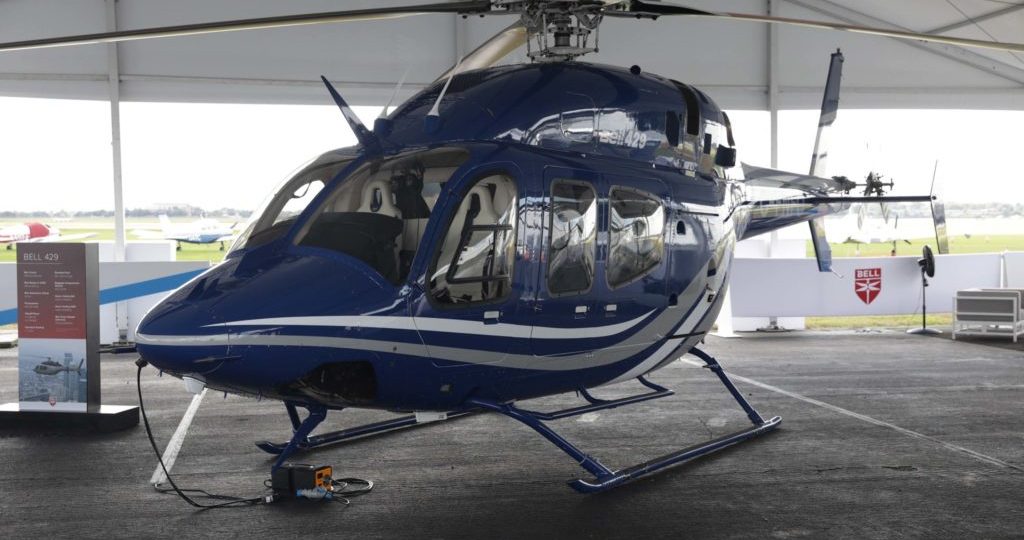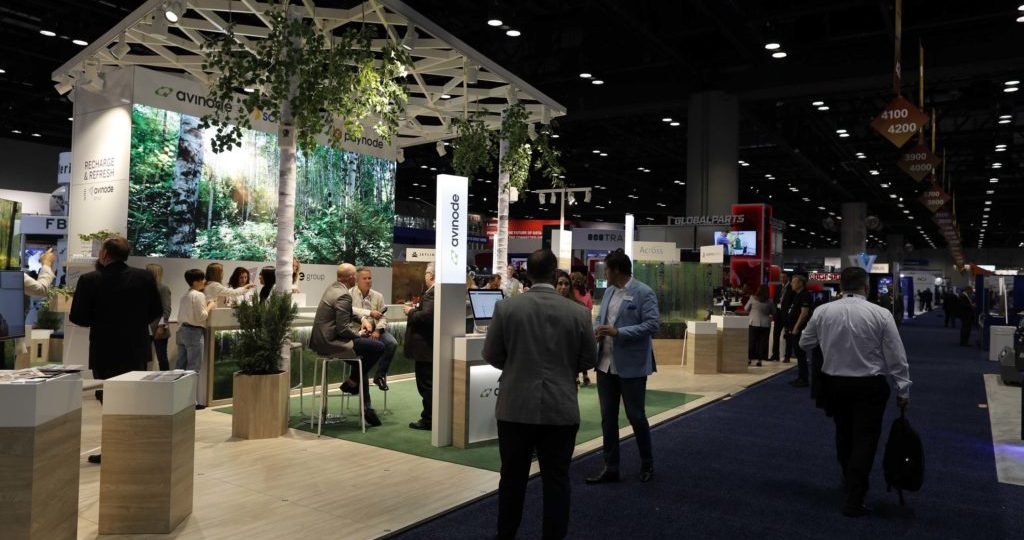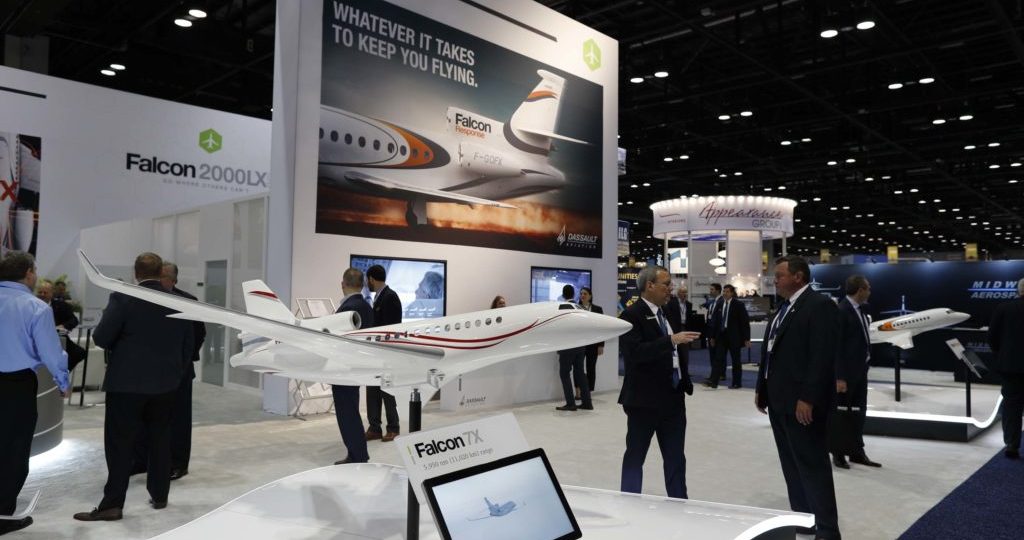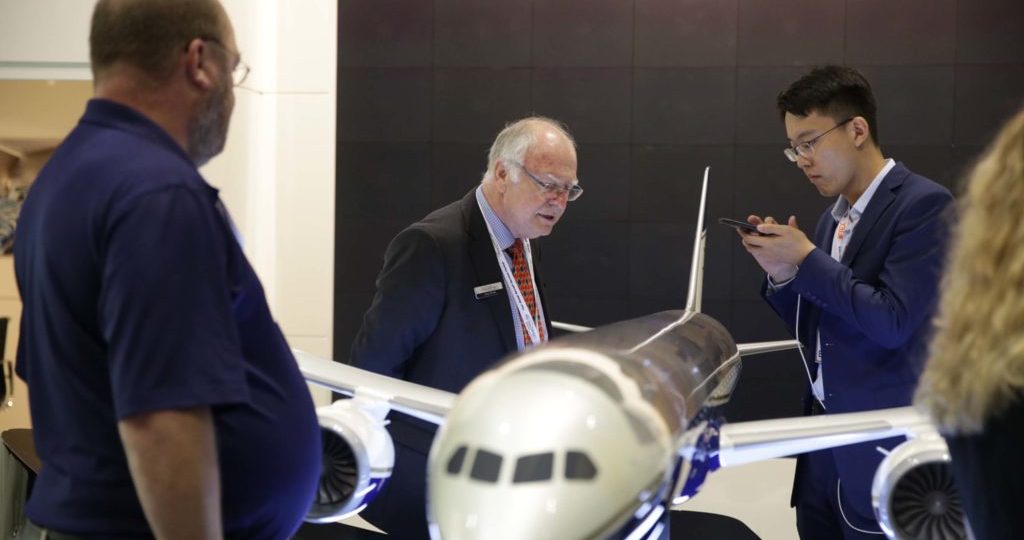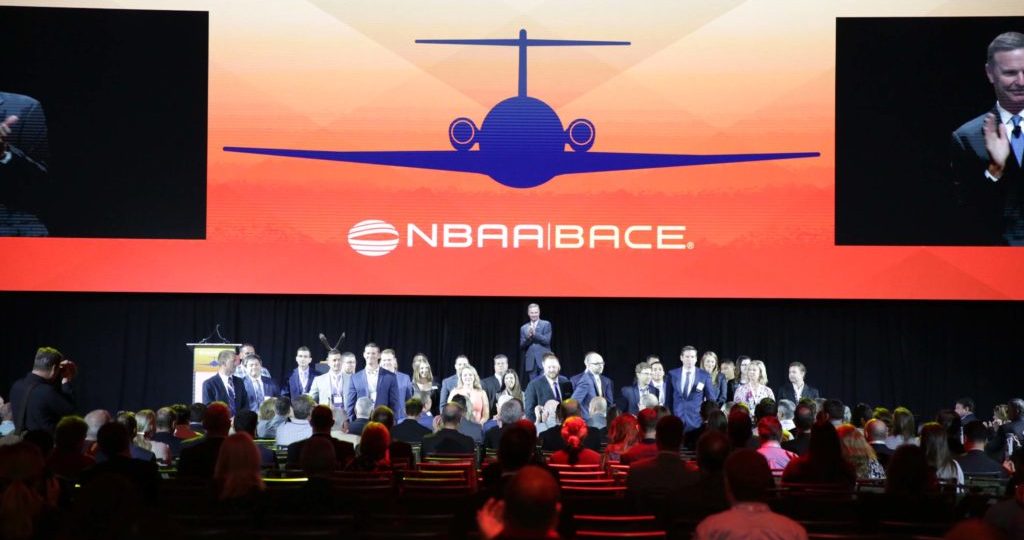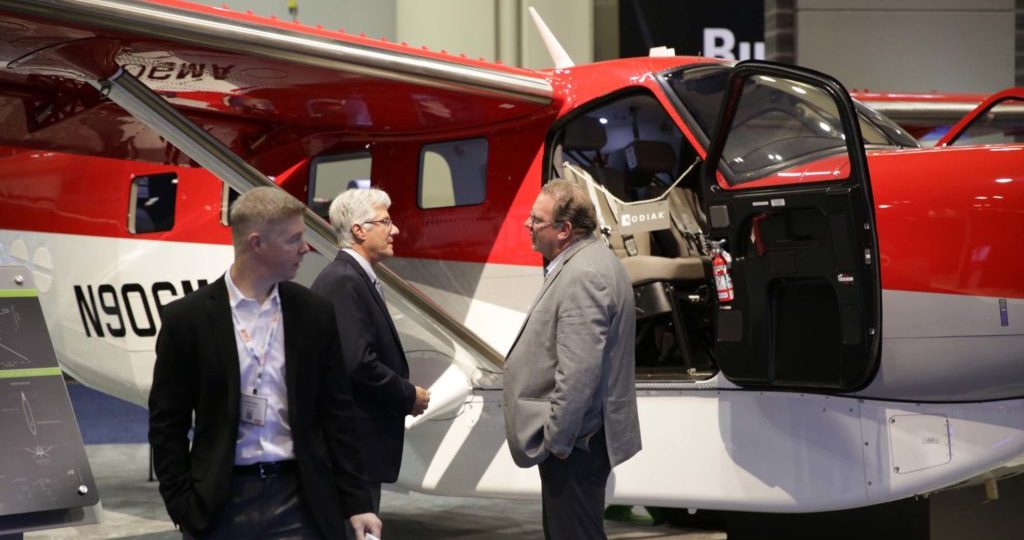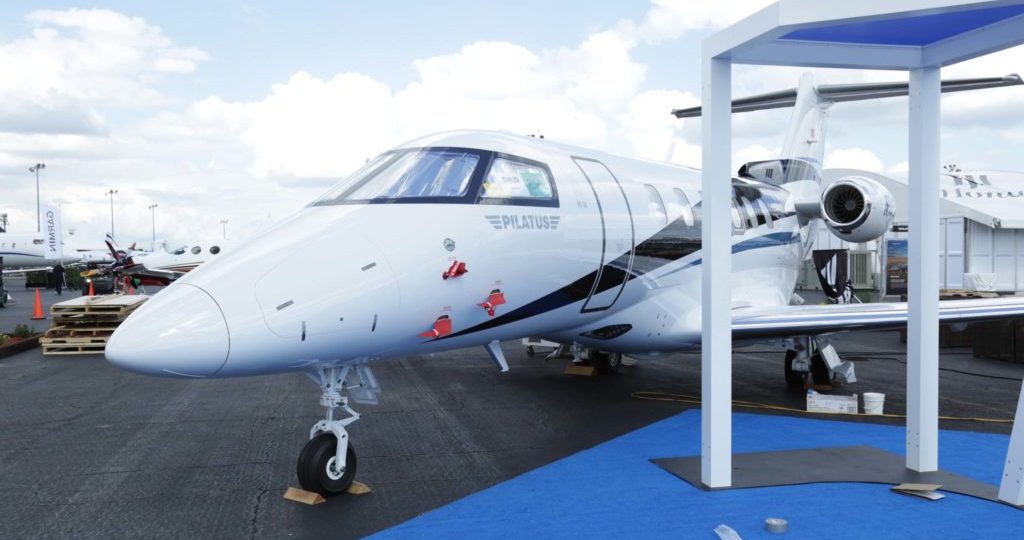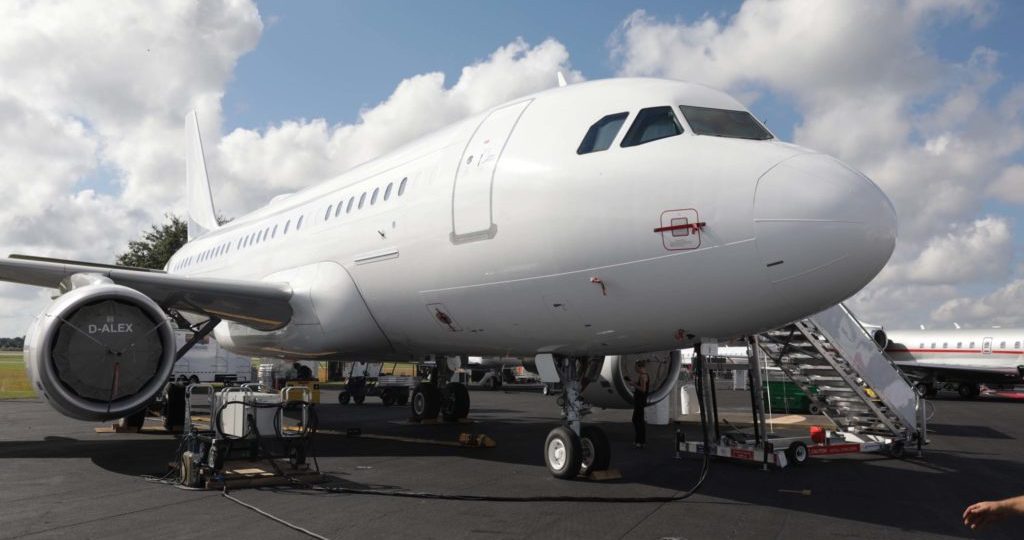 Keynote sessions
Before the future came firmly into focus, the keynote sessions acknowledged past aviation achievements, as NBAA President and CEO Ed Bolen presented NBAA's Meritorious Service to Aviation Award to the Women Airforce Service Pilots (Wasps) for their service to the country during World War II. Then it was looking forward all the way.
Bertrand Piccard, chairman of Solar Impulse Project, talked about his journey around the world in a solar-powered aircraft and how these technologies could be used in business aviation. First time exhibitors Terrafugia, who were in evidence on the exhibition floor with their flying car, joined Embraer X and Uber Elevate in sharing their vision of urban mobility with concepts for fully electric, vertical-takeoff and landing aircraft. Electrically powered, pilotless, vertical takeoff and landing (VTOL) aircraft offer the potential to radically change urban transportation.
Education sessions alongside presented attendees with information about innovative software, blockchain, crypto currency and other forward-looking topics. Discussions
At a positive and upbeat event, everyone seemed to be looking ahead with great expectations.