EMIRATES PALACE MANDARIN ORIENTAL: OPENING A NEW CHAPTER
Lifestyle — 02.05.23
The Emirates Palace Hotel has officially been rebranded as the Emirates Palace Mandarin Oriental, Abu Dhabi, signaling a new era for the quintessential resort.
The Emirates Palace Hotel, one of the capital's most iconic buildings, has been rebranded as the Emirates Palace Mandarin Oriental, Abu Dhabi. Located on West Corniche Road, the hotel originally opened back in 2005 and was a realisation of Sheikh Zayed bin Sultan Al Nahyan's vision of combining tradition and modernity, while promoting traditional values and cultural heritage.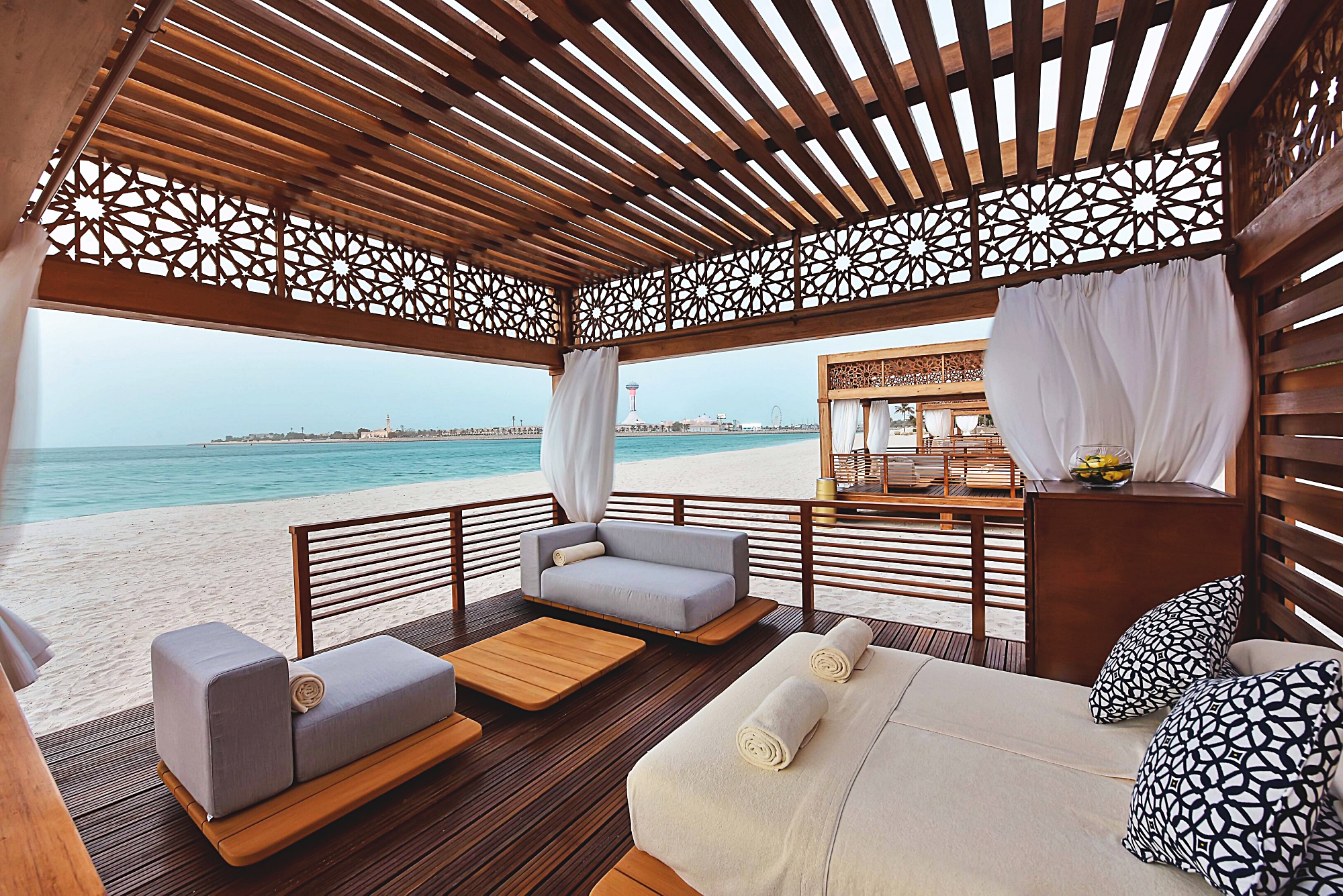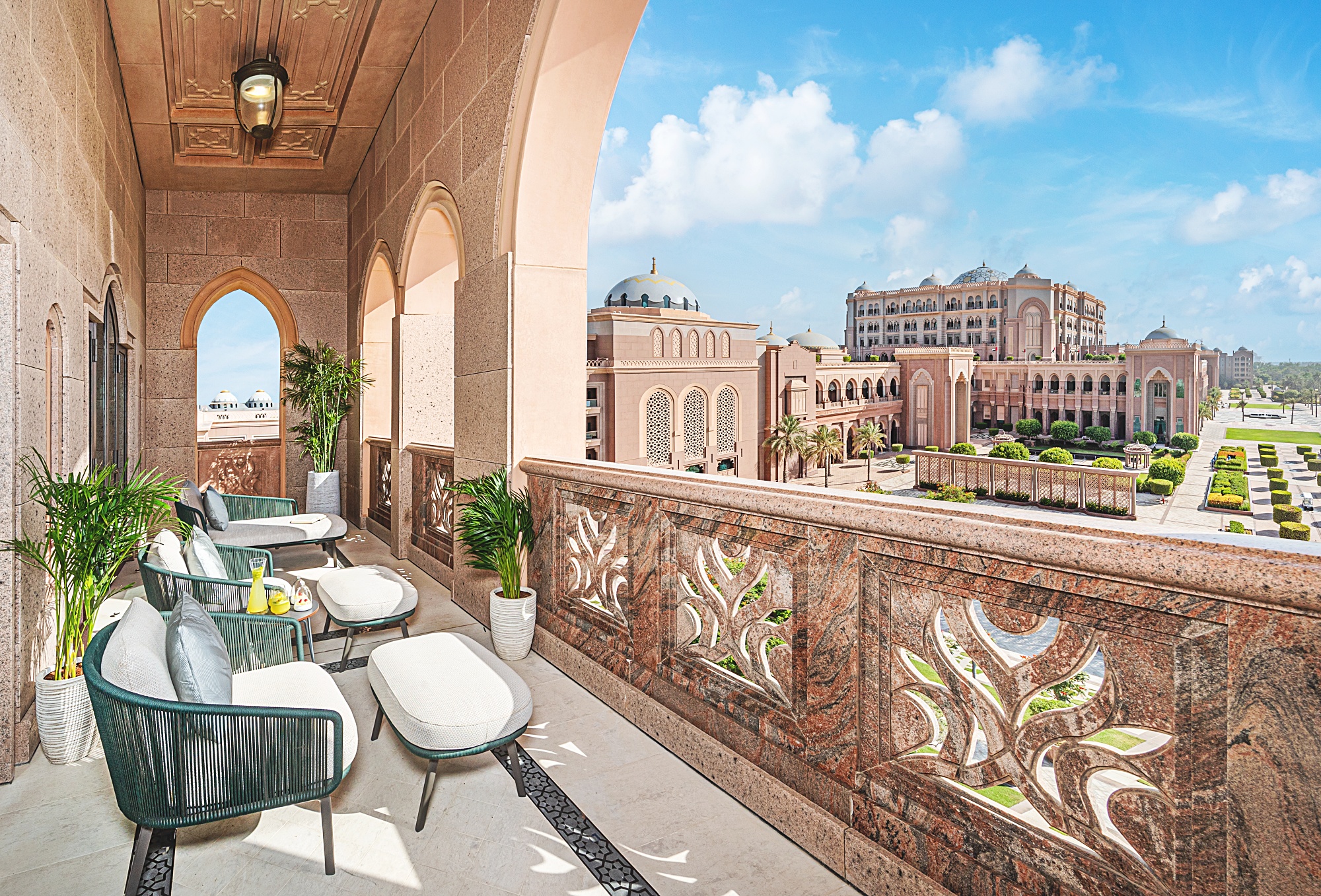 STAY IN LUXURY
Stretching over one million square metres, the resort offers guests the choice of 390 rooms and suites. Each room provides a scenic view, be it of the vibrant city lights, the glistening sea, or the hotel's serene garden. The sizable rooms also feature a private balcony, a lavish bathroom, and all are enhanced by the signature MO refresh.
In a regional first, the reimagined accommodation will also include compassionately designed vegan rooms, complete with cruelty-free bath amenities and sustainable bedding. Topping the resort's luxury accommodations are the 88 Signature Suites, which offer unparalleled opulence and comfort for the most discerning guests. Furthermore, suite guests have priority access to the resort's amenities, including exclusive entry to the 660-square-metre EP Club, featuring lavish spaces for lounging, dining, and unwinding.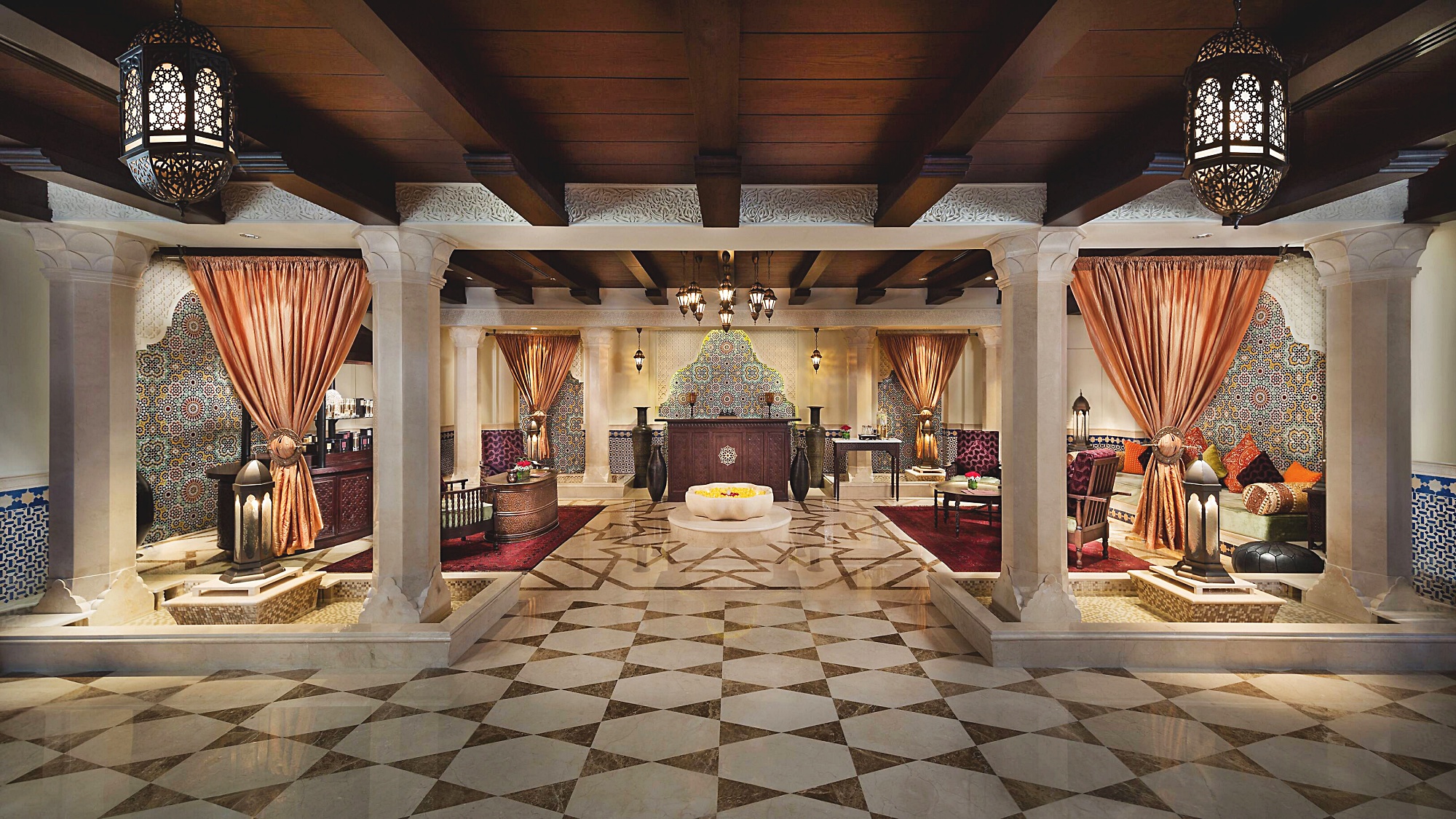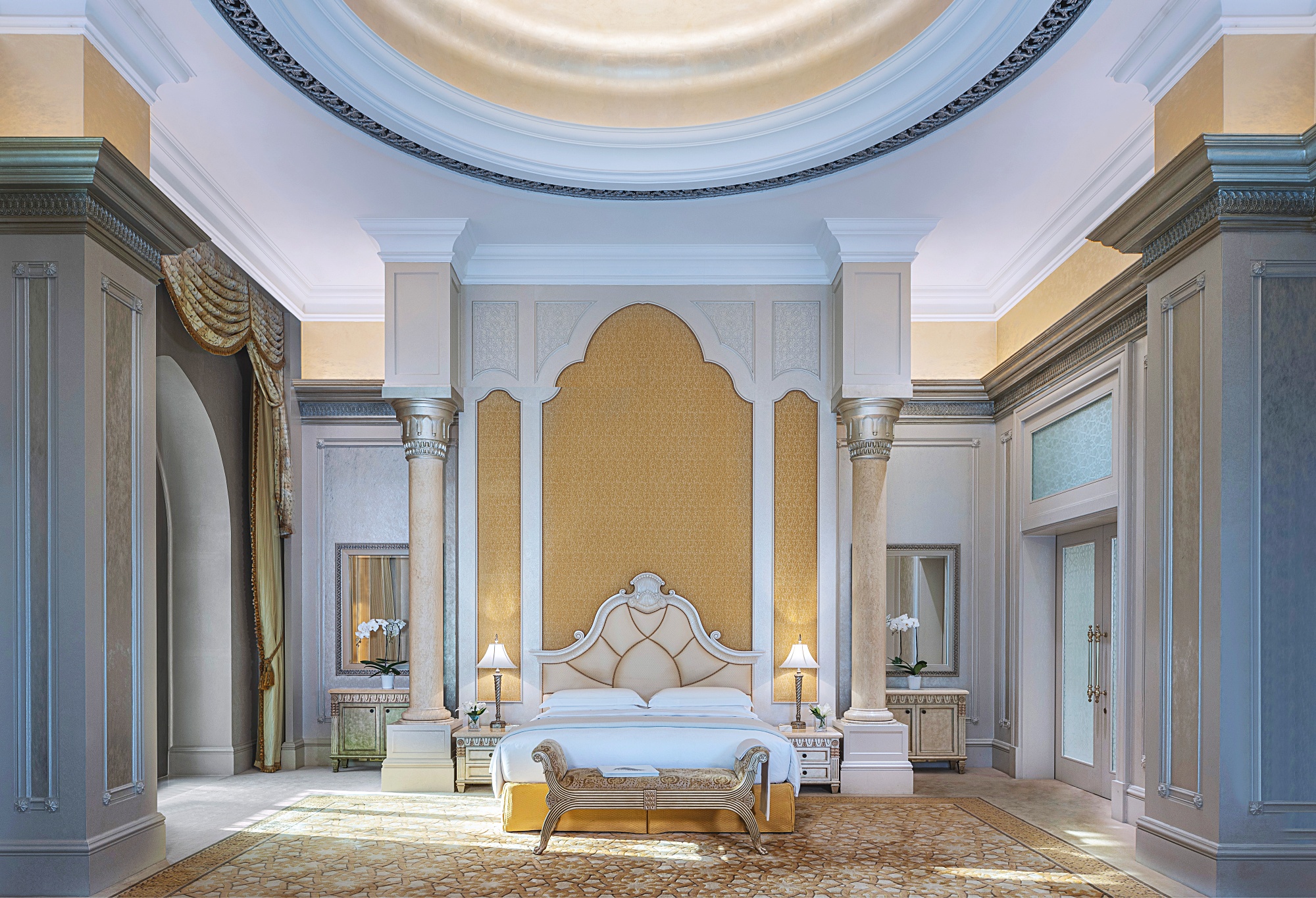 EAT IN STYLE
The Emirates Palace has long been renowned for its fine dining, boasting an impressive collection of 10 restaurants, cafes, and lounges. Topping the gastronomic delights are dishes from Hakkasan, and Talea by Antonio Guida (both Michelin Starred), with Talea, being a favourite of the Altitudes team. We can warmly recommend a terrace table (weather permitting), with an order of vetello tonnato, duck ravioli, creamy burrata and the irresistible tiramisu, which is whipped up by the chef at your table.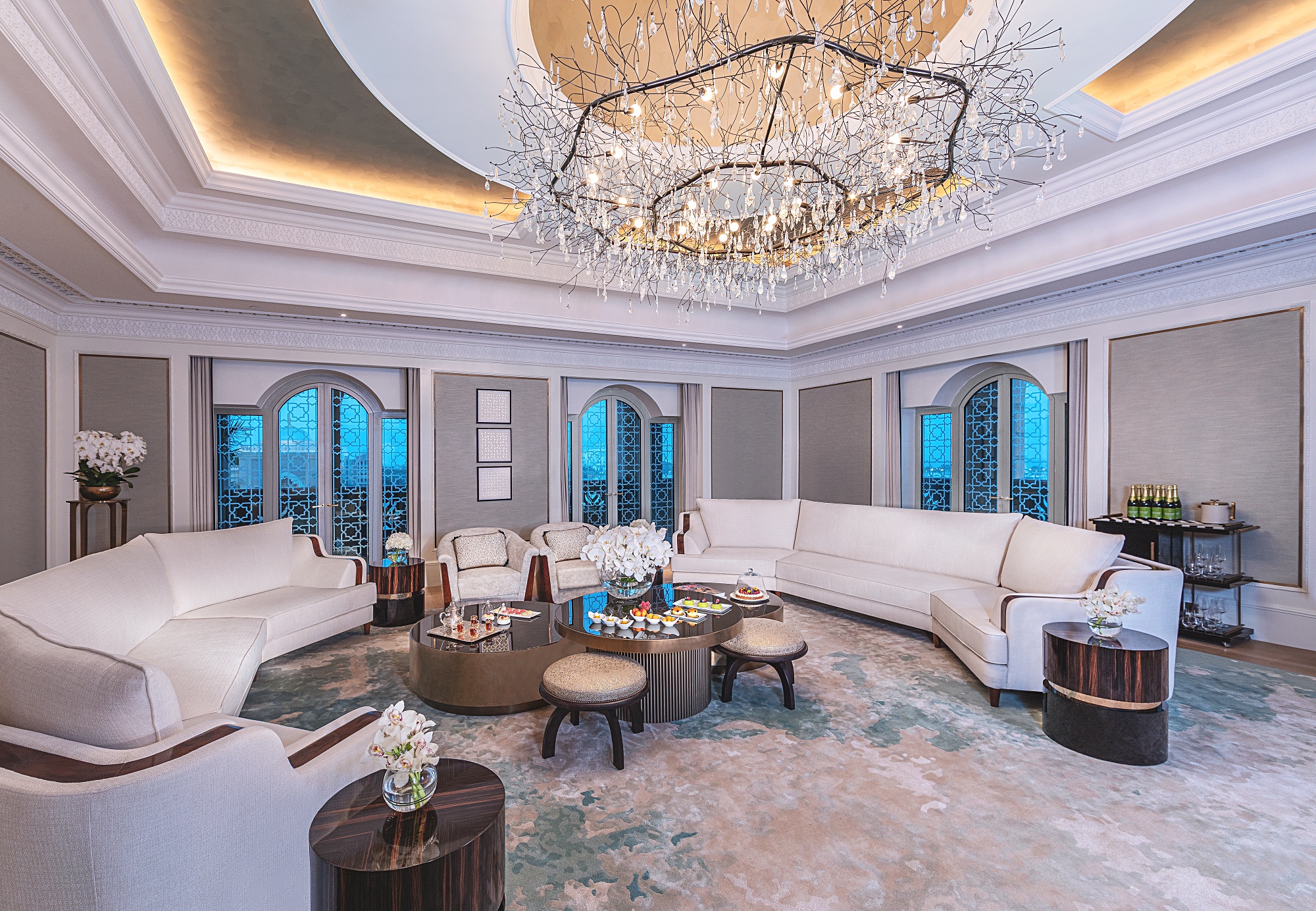 RELAX IN LUXURY
With its peaceful beachfront placement, sparkling fountains and magnificent green gardens, the resort is the ideal place to relax and unwind. Sun loungers stretch along the beach, while for the complete Zen experience, the Emirates Palace Spa features seven treatment rooms with four couple suites and a dedicated Moroccan Hammam, all spread out over 1,500 square metres. For more active guests, there are two outdoor temperature-controlled swimming pools, 6km of running paths, complimentary bicycles and two fitness centres as well as non-motorised water sports, including kayaking and stand-up paddle boarding.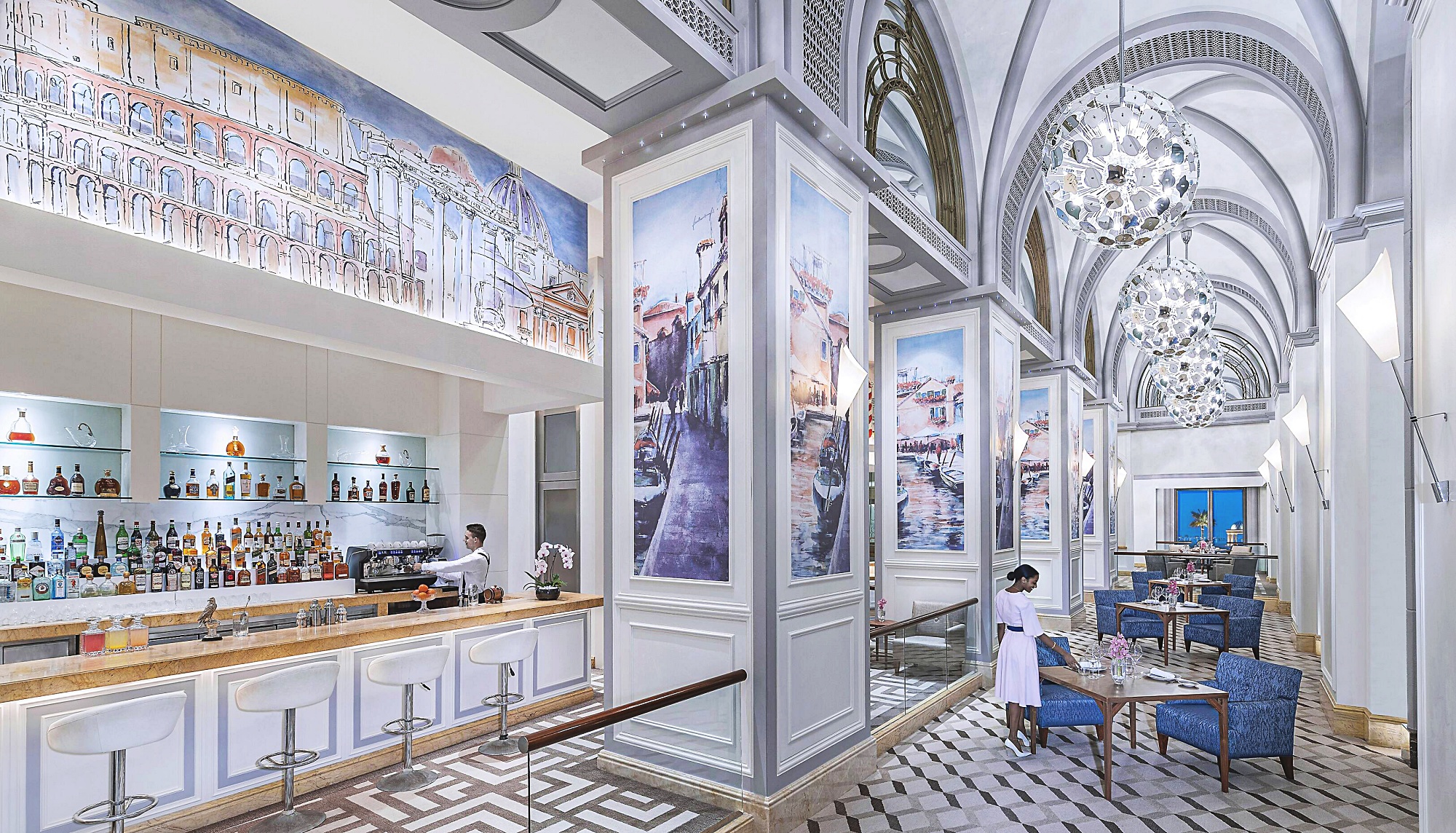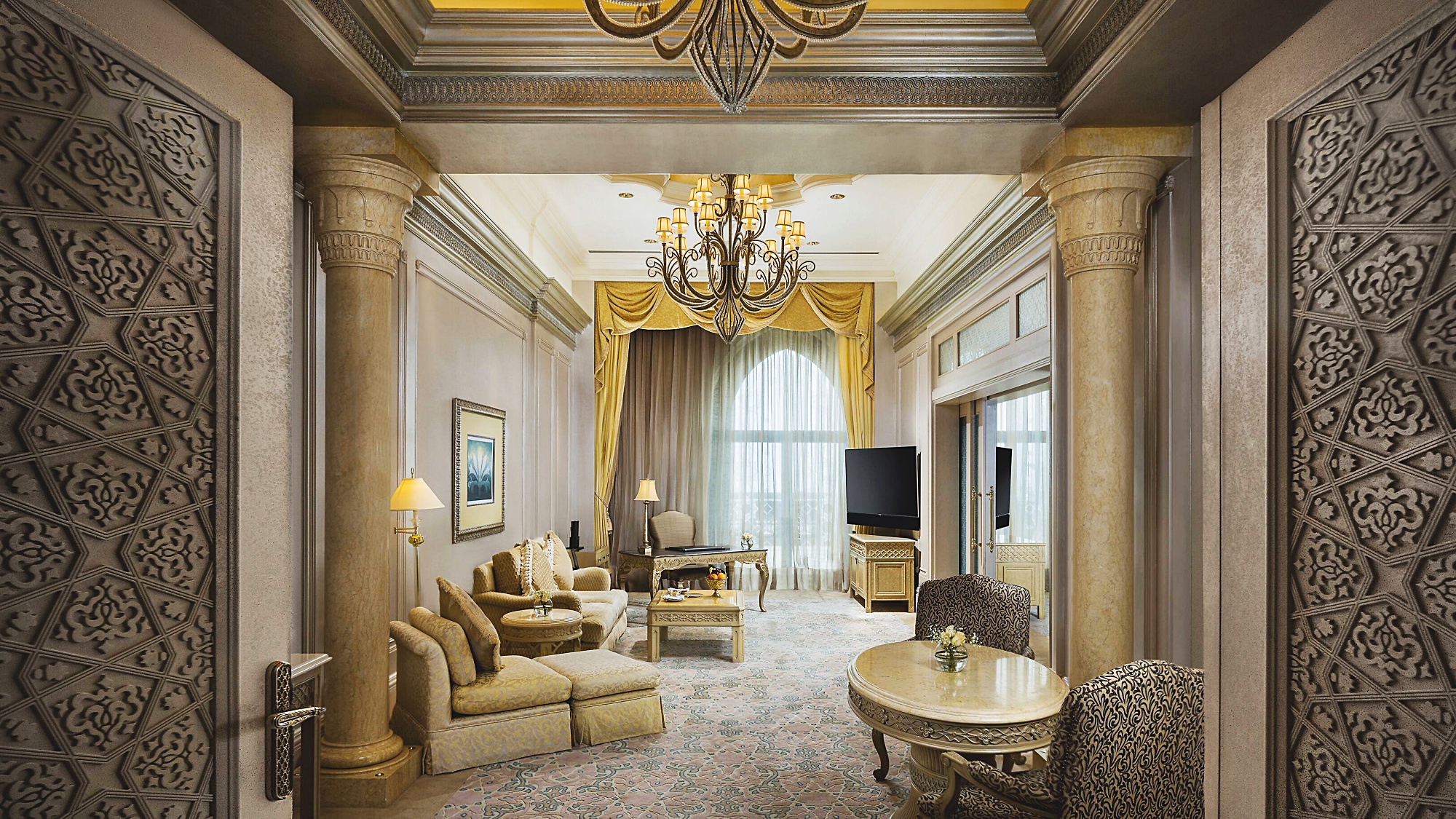 THE EXPERIENCE
From check-in to check-out, the Emirates Palace Mandarin Oriental, Abu Dhabi offers an unparalleled experience. The choice is yours on how you want to stay, from lazing around the pool under the sun, to heading out and enjoying the capital's many attractions. The Mandarin Oriental chapter is just getting started, so you can look forward to even more exciting experiences ahead.