THE NEW BMW I7 M70 XDRIVE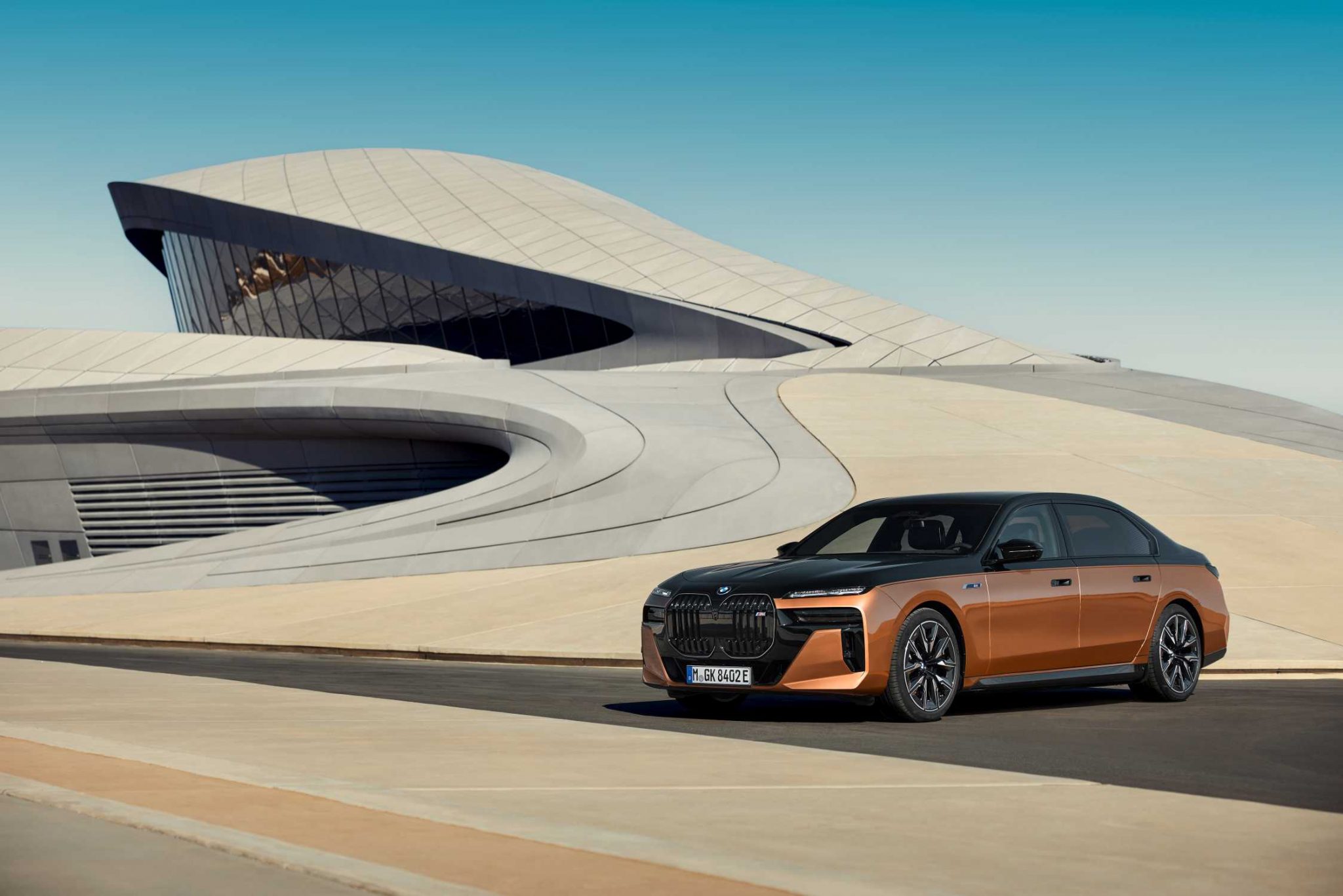 With the BMW i7 M70 xDrive, BMW M puts an all-electric performance model at the top end of the new BMW 7 Series model range.
It is the most powerful model with an all-electric drive in the overall BMW Group portfolio. With an electric motor on both the front and rear axles, which together generate a maximum system output of 485 kW/660 hp*, and an M suspension, the new BMW i7 M70 xDrive offers the perfect combination of electric mobility and performance, providing a driving experience that is unique in the luxury segment. The top model of the new BMW 7 Series accelerates from zero to 100 km/h in 3.7 seconds, making it the fastest all-electric BMW model. The top speed is electronically limited to 250 km/h.
With this new performance record for all-electric vehicles in the BMW Group, the BMW i7 M70 xDrive also marks another milestone for BMW M GmbH on its path to transforming towards electric mobility. The luxury sedan is already the third performance model with all-electric drive. The BMW i7 M70 xDrive will premiere at the Auto Shanghai international motor show (18 to 27 April 2023) in China. The global market launch will begin in the second half of 2023.