BREITLING: THUNDERBIRDS
Lifestyle — 01.11.23
Breitling welcomes the Ford Thunderbird to Its Top Time Classic Cars collection.
Breitling is bringing back its best-selling Top Time Classic Cars collection after a successful 2021 re-launch, but this time, the great U.S. sports car line-up gets a new member – the Ford thunderbird.
Originally devised by third-generation founder Willy Breitling to celebrate the fun, freedom, and energy of classic muscle cars, the timepieces of the Top Time collection are unconventional chronographs that captured the verve of the era.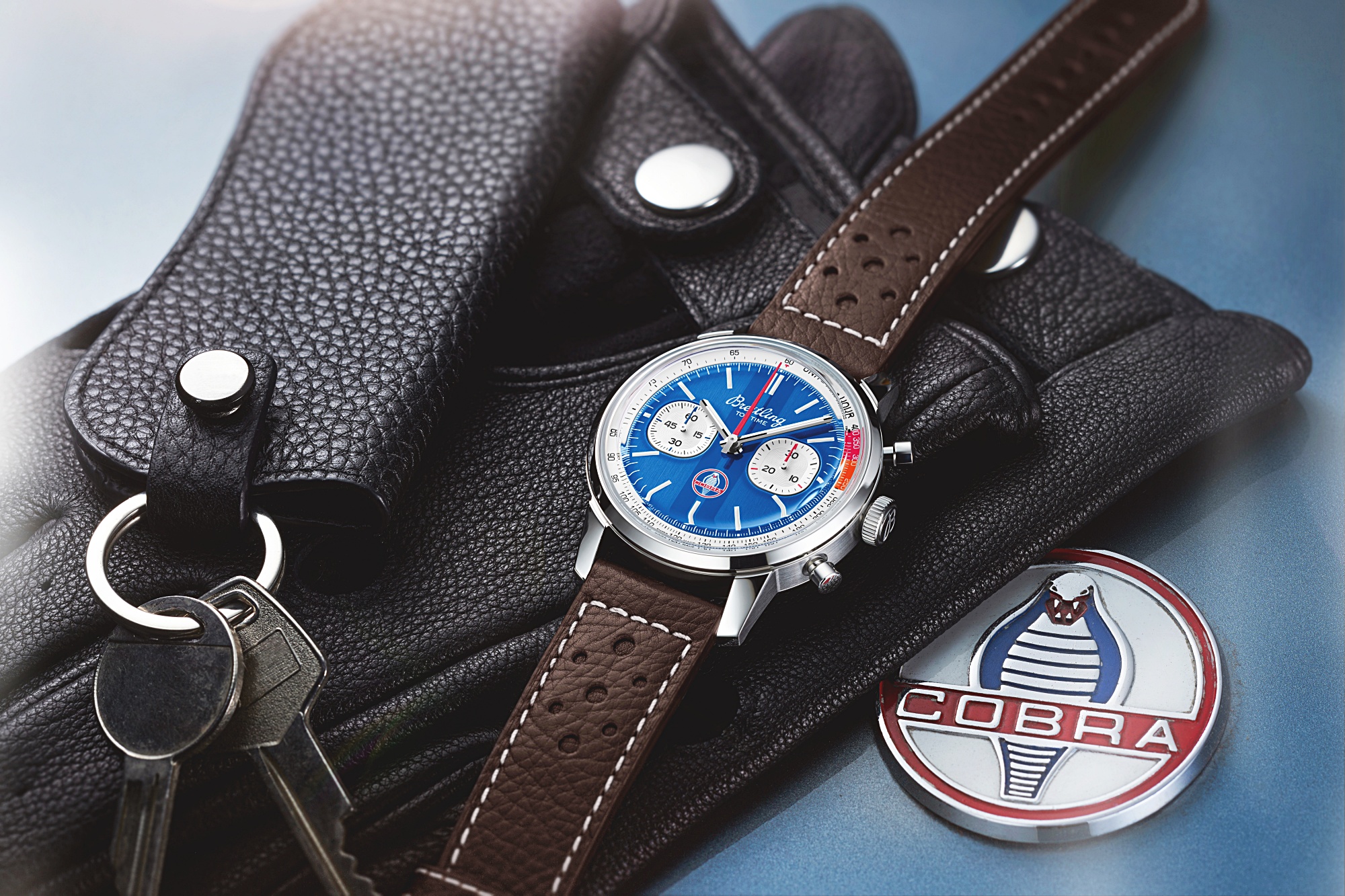 "The Top Time represented a break from traditional watch design for a generation that was breaking with convention in every way," says Breitling CEO Georges Kern.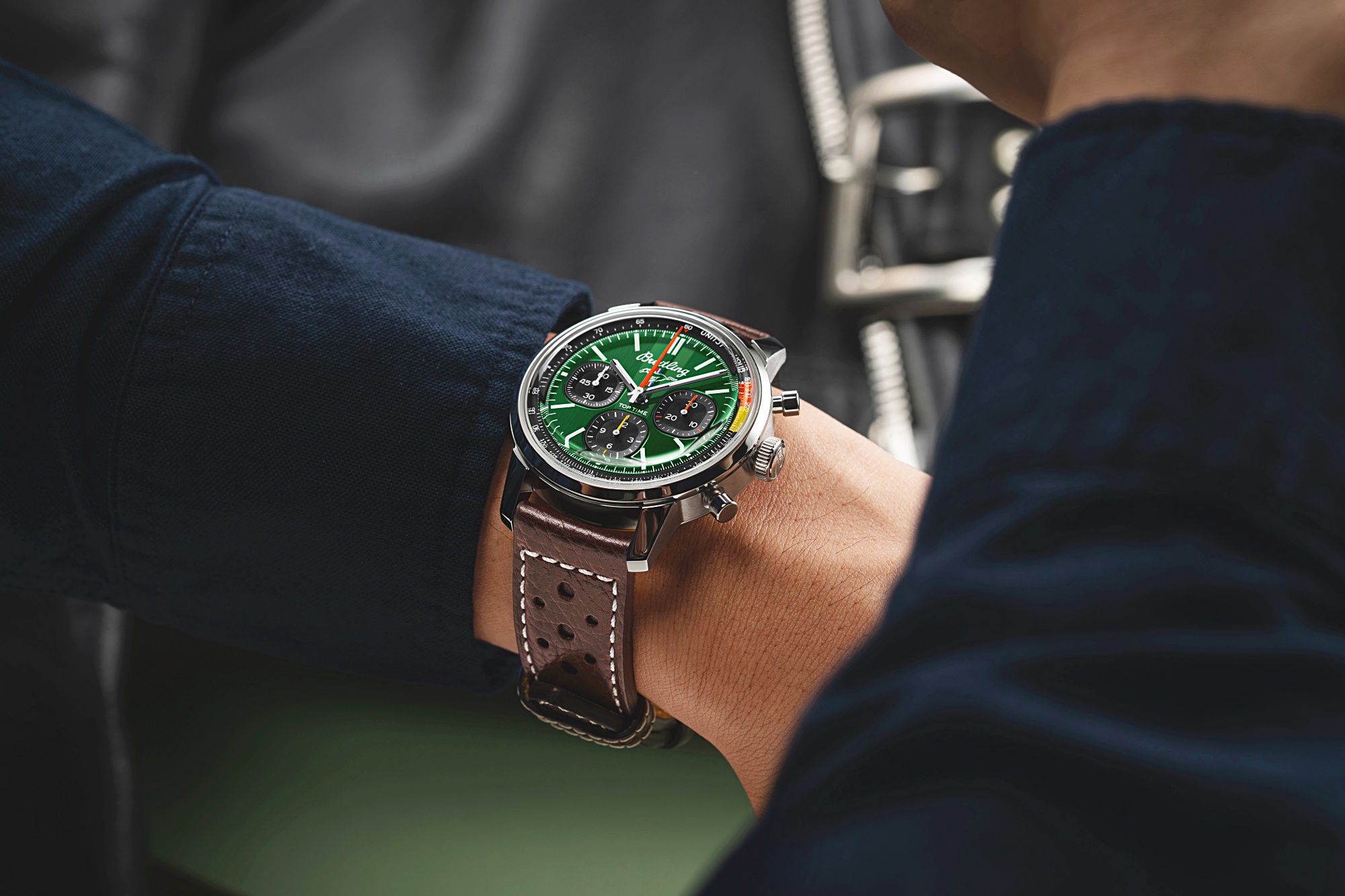 "We are going after that sense of freedom and fun with the 1960s-inspired Top Time Classic Cars collection, and are thrilled to once again partner with Ford to introduce the new Thunderbird model, along with updated versions of the Ford Mustang, Chevrolet Corvette, and Shelby Cobra chronographs."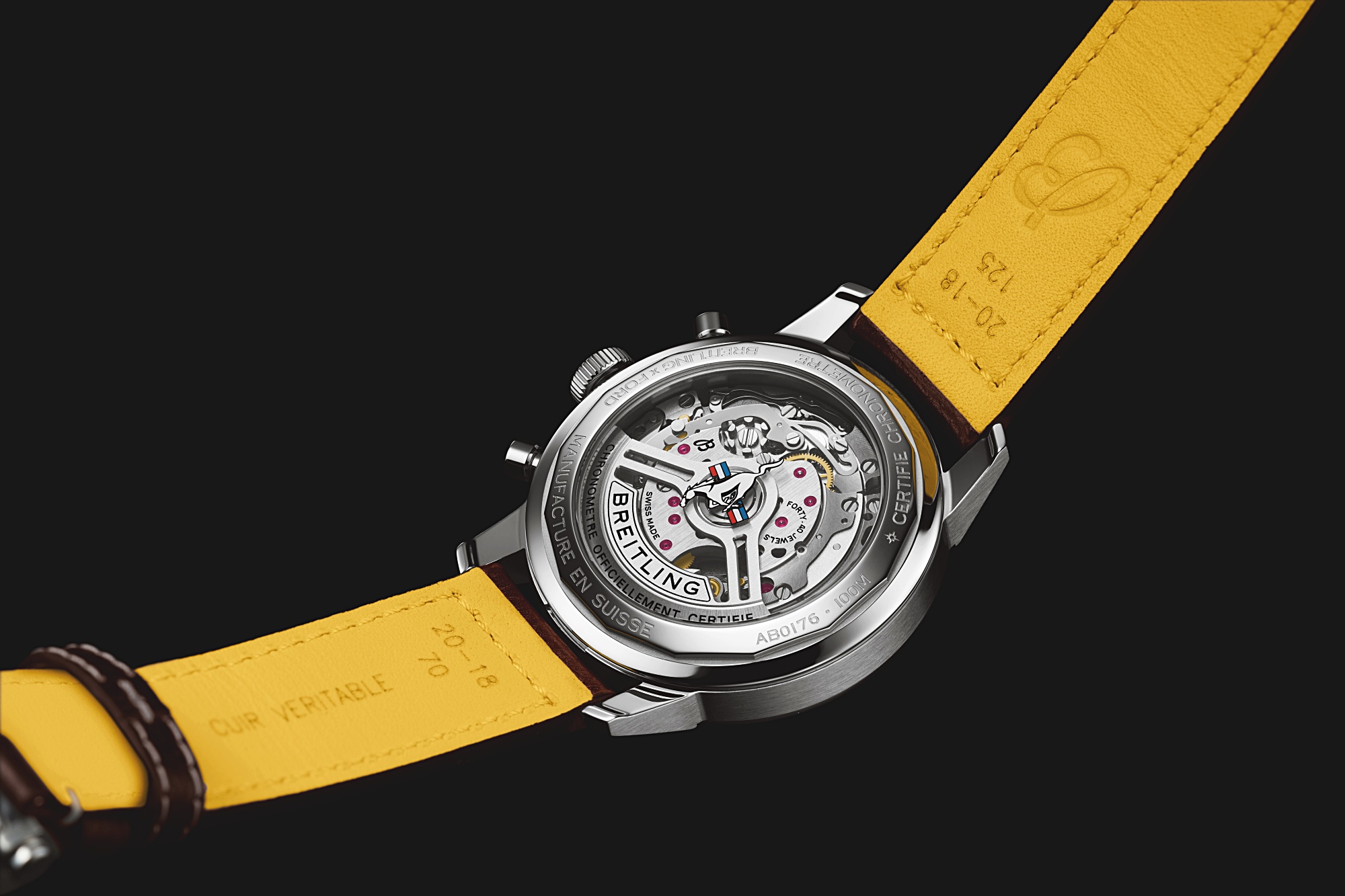 007 himself, wore an iteration in the 1965 movie Thunderball.
From its creation, the Top Time collection was all about action and was equally sought after by both men, women, and spies, as 007 himself, wore an iteration in the 1965 movie Thunderball. The link to freedom continues today, with Breitling partnering with brands like Deus Ex Machina and Triumph, the Ford Thunderbird and Mustang, Chevrolet Corvette, and Shelby Cobra for cars.
Much more than a timepiece: The Top Time was never about keeping time but expanding it, exploring the world in your way, at your own pace.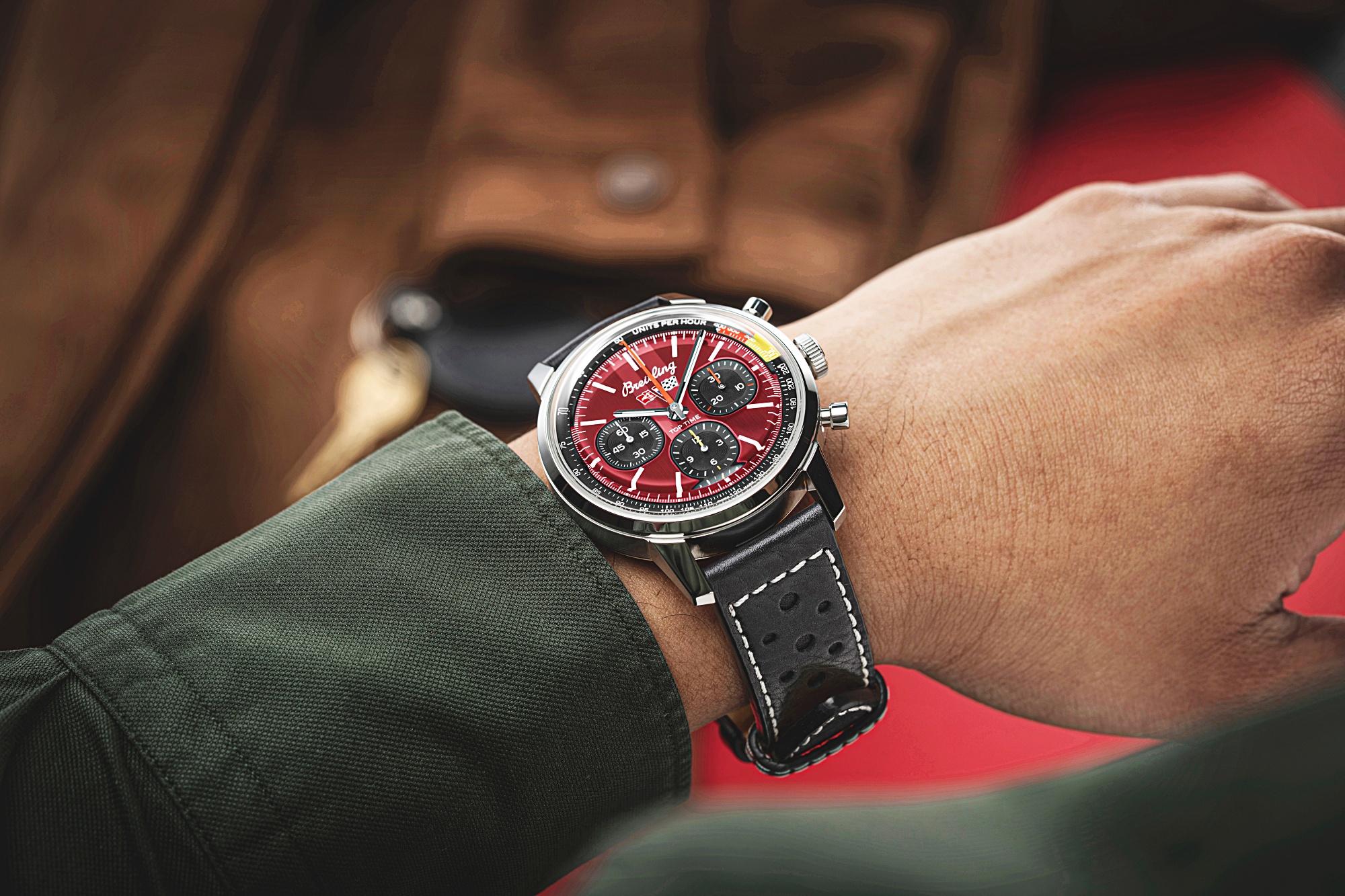 An unconventional chronograph: After its release in the 1960s, the Top Time quickly became a symbol of self-expression for a dynamic generation thanks to its elegant dial design.
With a red strap and clean white dial that draws the eye to the teal Thunderbird logo and red chronograph hands, the latest edition to the Top Time garage reflects the classic colourway of the 1950s boulevard cruiser that inspired it. All the timepieces in the collection feature the colours and emblems of their 1950s and 1960s sports car counterparts, and now all come with a 'big block' powerhouse in the shape of the Breitling Manufacture Caliber 01.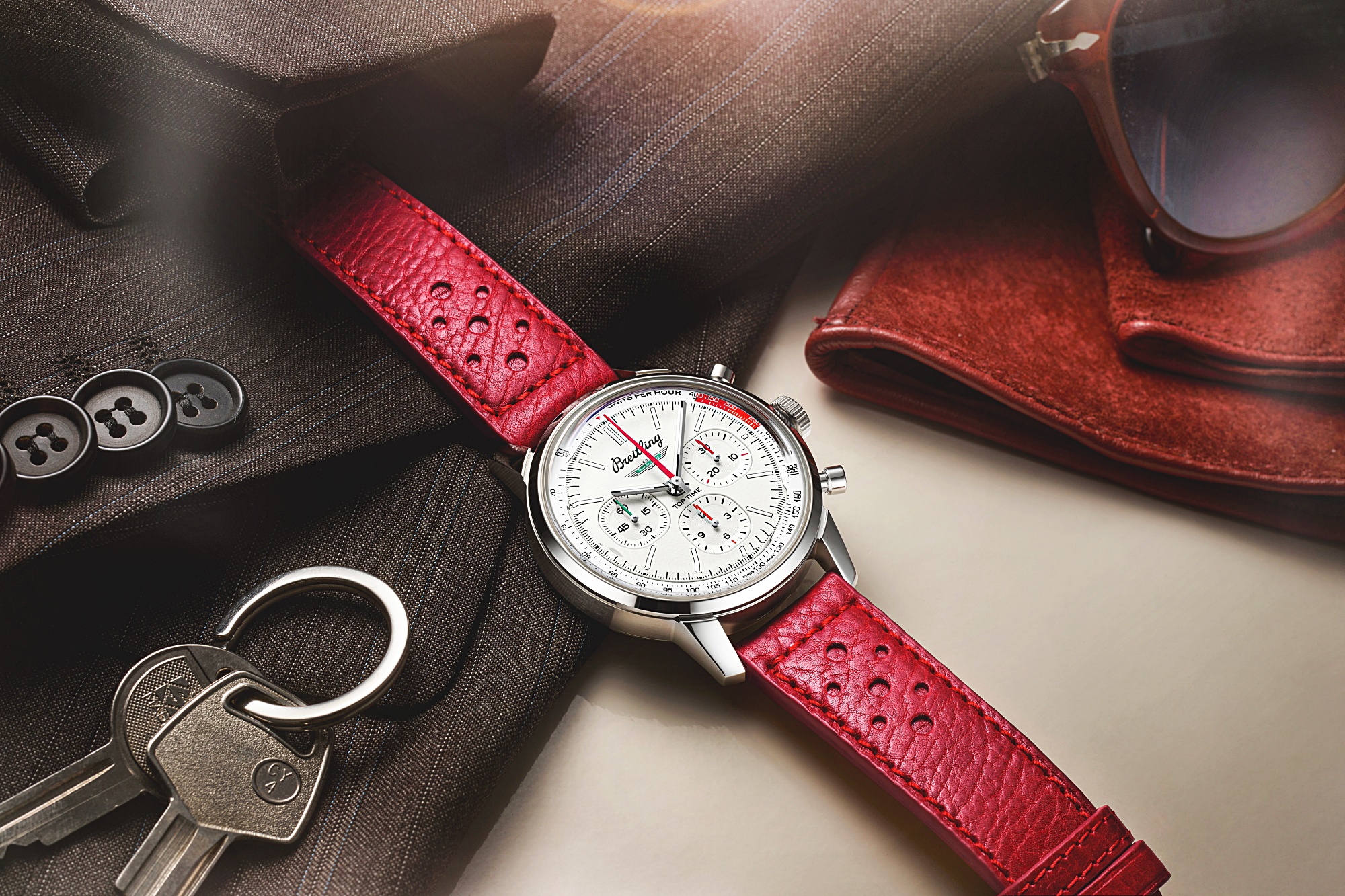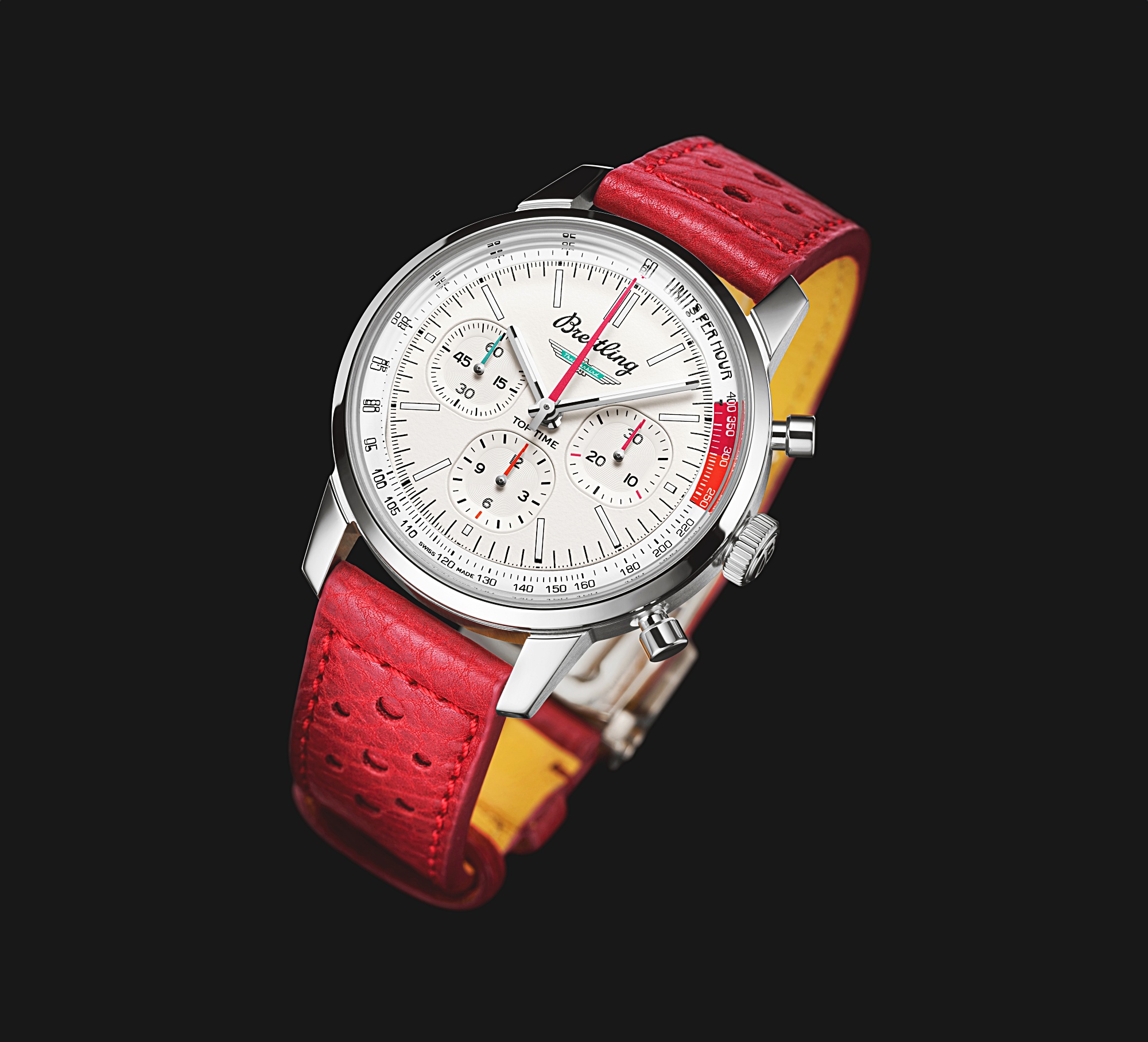 This exceptional manufacture movement, whose refined mechanics are visible through the open sapphire-crystal case-back, provides an approximately 70-hour power reserve and a 5-year warranty. Also known for its maximum precision, reliability, and functionality, the 01 Caliber has achieved the rigorous COSC certification as well as passing a grueling series of in-house shock, winding, and pusher tests.
One of Altitudes' favourite design details is the contrasting "squircle" (not quite square, not quite round) subdials that are evocative of classic muscle car gauges. To finish off, the 41-mm stainless-steel case of the Top Time watch embodies the comfortable size preferred by both car enthusiasts and watch aficionados, reminiscent of its style-driven counterpart from the 1960s.