BENTLEY: EFFORTLESS PERFORMANCE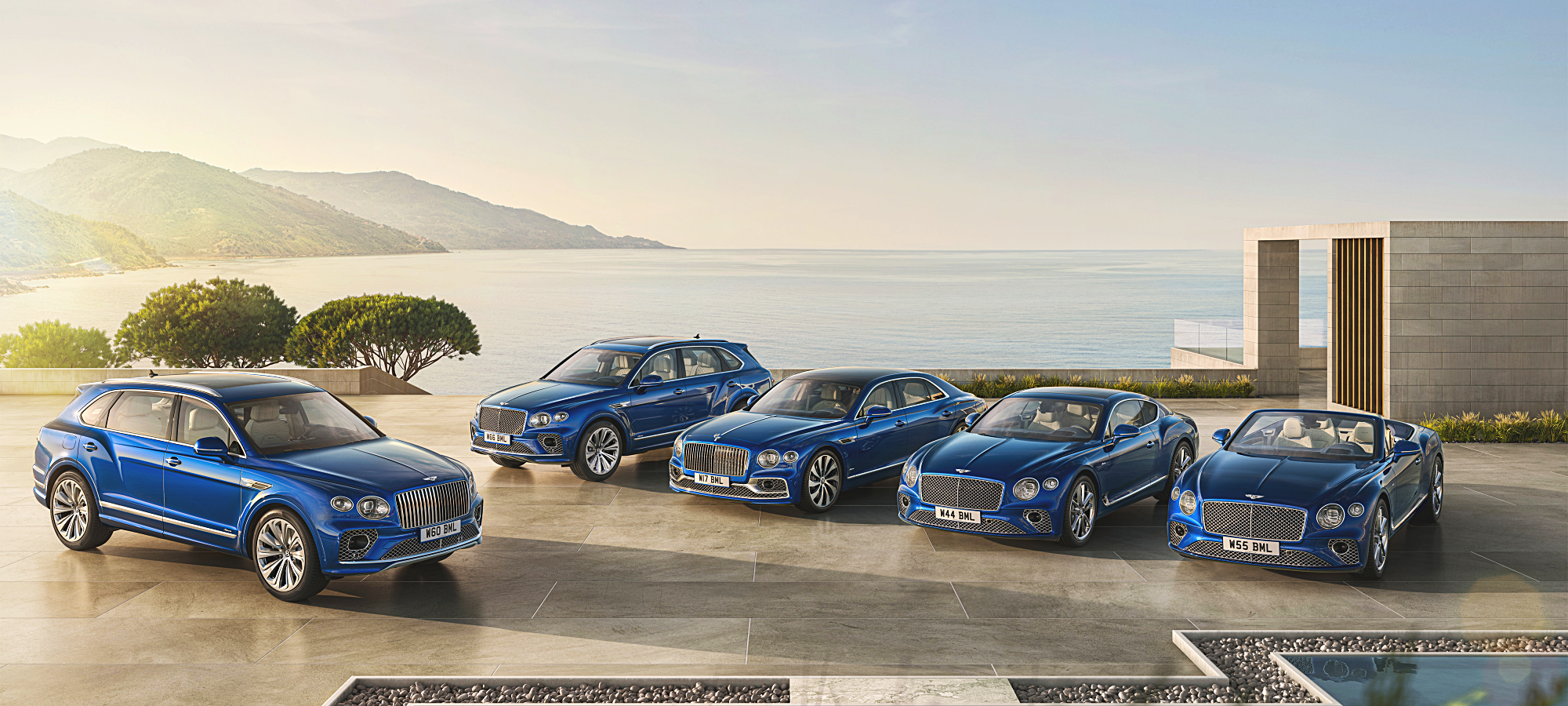 Bentley's Azure range brings superyacht wellness to the road.
Superyacht design has changed dramatically in the last five years. Interior and exterior spaces are now just as likely to feature Technogym as they are Armani Casa. But what about the drive to your superyacht? To mirror wellness on board, Bentley has created its Azure specification.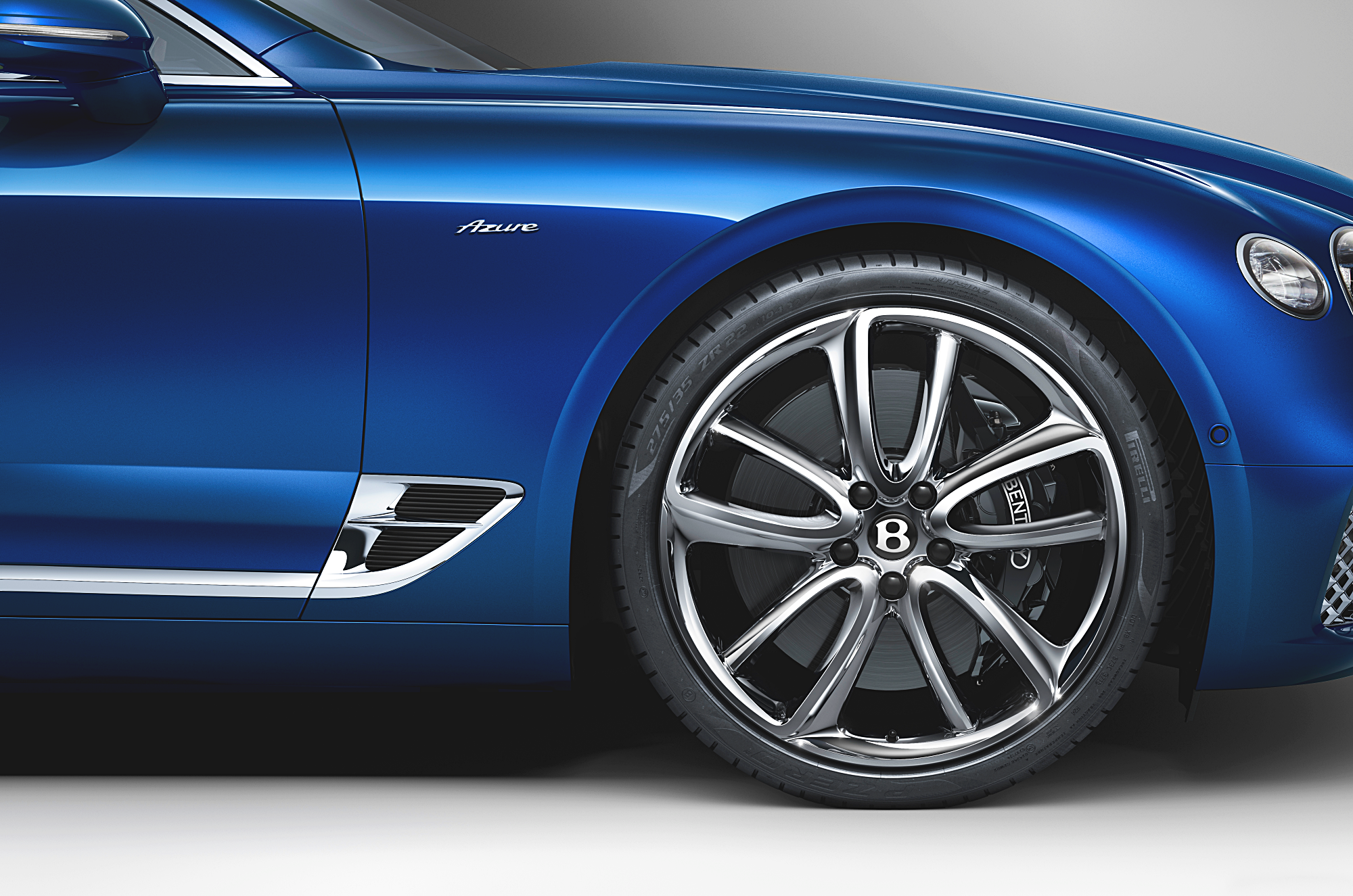 STRESS-FREE SITTING
Developed with help of experts and neuroscientists, the Azure specification is a curated selection of features designed to enhance the wellbeing and comfort of the vehicle's occupants, making every journey a relaxing experience regardless of distance.
Starting with the seats (the most important contact points in any car), the Azure features Bentley's Front Seat Comfort Specification. Driver and passenger benefit from 22-way adjustable seats with heating and cooling capabilities. The ideal driving position is easily achievable, and an upright driver takes in more oxygen leading to heightened alertness. A massage function with six programmable settings promotes the constant micro-adjustments in muscle and posture that are so vital in preventing fatigue.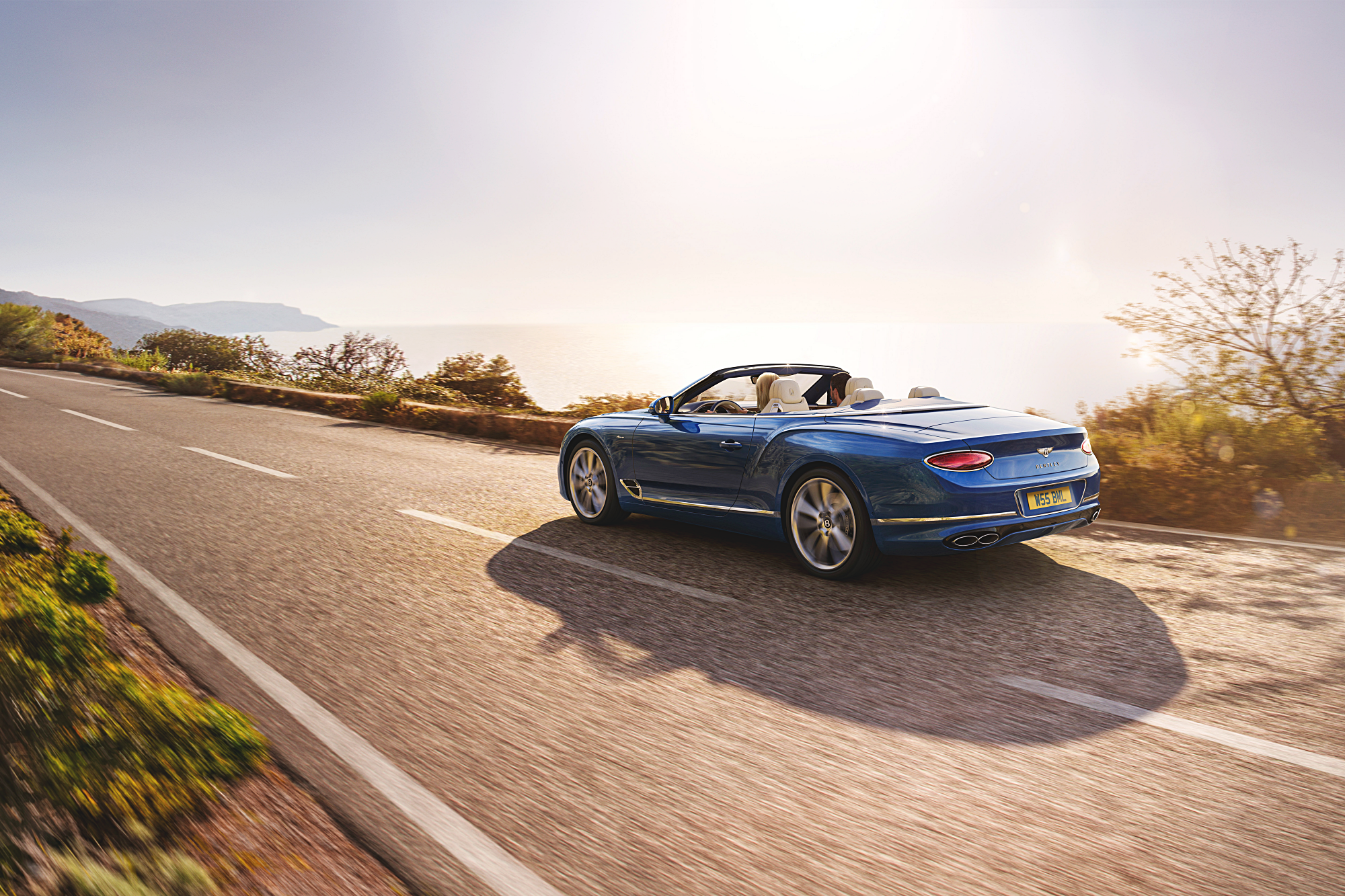 A RELAXED RIDE
Complementing the Azure's Comfort front seats is the Bentley Dynamic Ride system. This consists of a 48V active anti-roll system designed to enhance ride comfort by limiting body roll for smooth cornering and more relaxed journeys.
Adding to driver confidence is the Touring Specification of driver assistance systems. Adaptive Cruise Control, Lane Assist, Traffic Assist, and Bentley Safeguard work together with Azure's suite of onboard radar and camera systems, to constantly monitor the surrounding traffic and roads and can intervene if necessary to prevent or avoid an accident.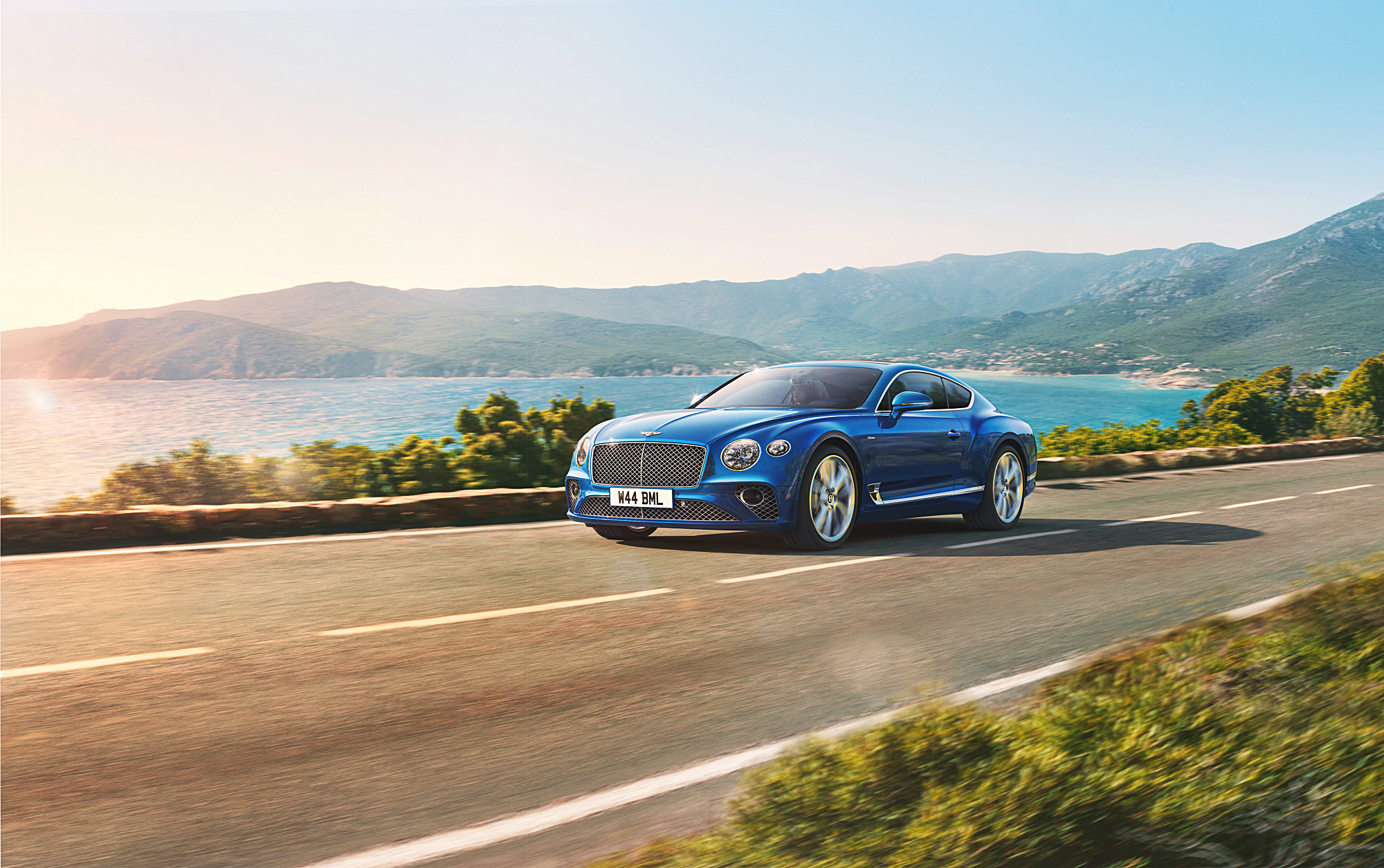 NEUROSCIENCE
Whereas motor manufacturers have often turned to F1 drivers for development expertise, Bentley engaged creative neuroscientist, Katherine Templar-Lewis, from Kinda Studios to fine-tune the Azure's concept of 'wellbeing behind the wheel'. Templar-Lewis considered everything from light, and peripheral patterns, to the impact of in-car posture and the importance of thermal comfort. These science-based strategies led to Azure's 'wellness quilting'; the fractal patterns of precisely crafted diamond quilted upholstery create an eye-pleasing interplay of light and shade, and the use of three open pore veneers; Dark Walnut, Crown-Cut Walnut and Koa, which possess a softer, satin, reflective quality that evokes a mood of calm.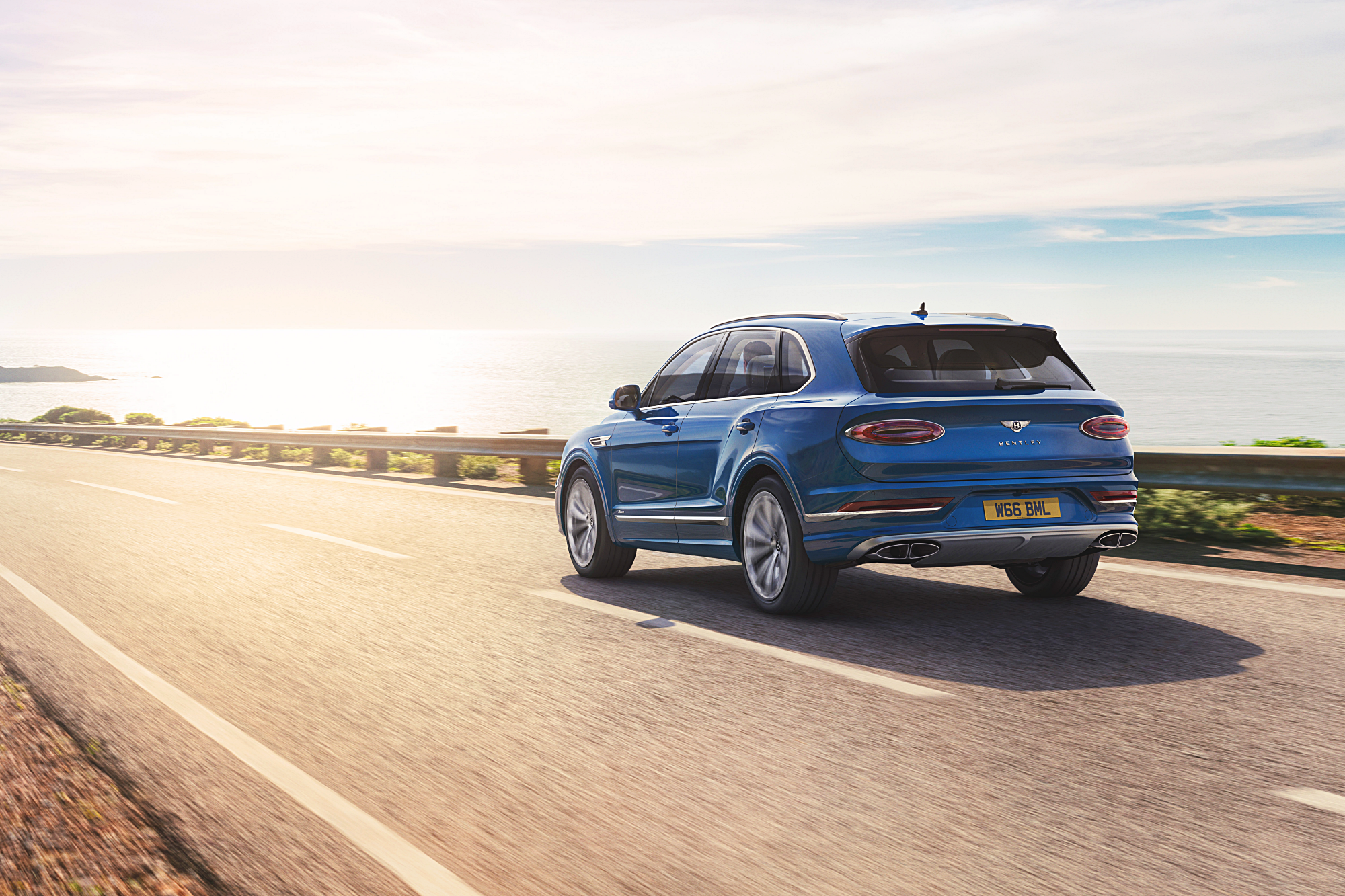 FINISHING TOUCHES
Azure variants will be offered across the full Bentley model line-up, including Bentayga, Bentayga EWB, Flying Spur, Continental GT and Continental GT Convertible, with models displaying 'Azure' badging on the exterior, treadplates, fascia and seat embroidery. The Bentley Azure provides a haven of calm, both sonically, visually and emotionally, providing the opportunity to recharge one's mental batteries, and alight feeling relaxed and refreshed.