JETCRAFT: POSITIVE FUTURE PREDICTED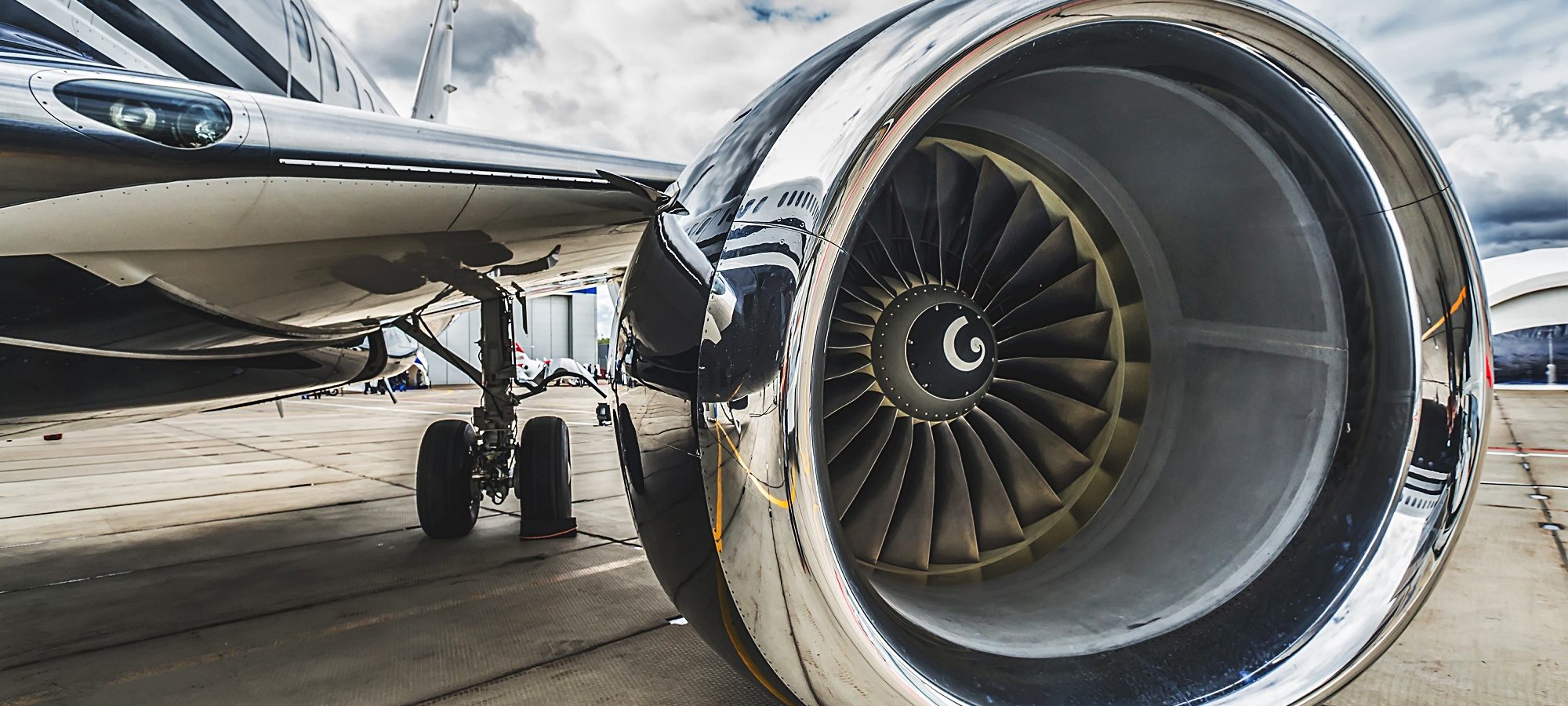 Jetcraft's Five-Year Pre-Owned Business Aviation Market Forecast presents a stable business aviation industry, with a steady and sustainable growth trajectory.
In November 2019, no one could have predicted the incredible changes wrought in the industry over the past two years. It then seemed impossible that the world's aircraft could be completely grounded for months, with airspace around the globe closed. And that then, in the aftermath of that terrible time, business aviation would not only bounce back but grow exponentially.
Given these factors, it takes a brave company to make any predictions about the future, but Jetcraft is banking on 60 years of experience, and reams of data to create its Five-Year Pre-Owned Business Aviation Market Forecast. With predictions on total transaction volume and value combined with buyer behaviour analysis, the report determines how Jetcraft believes the business aviation industry will be shaped over the coming five years.
A new era for business aviation: The results of Jetcraft's Five-Year Pre-Owned Business Aviation Market Forecast.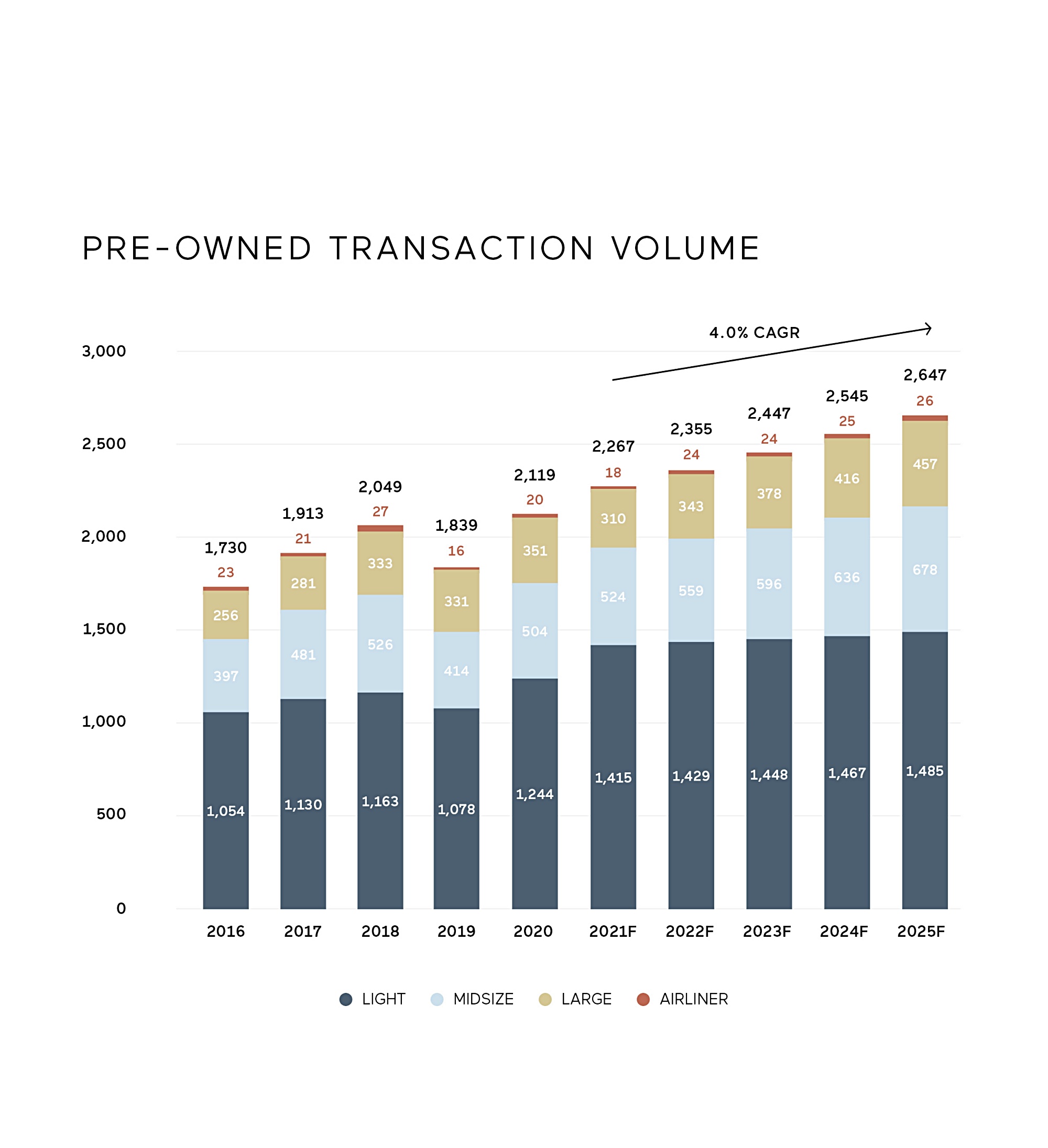 Jahid Fazal-Karim, Owner and Chairman of the Board at Jetcraft, introduced the forecast, saying: "In the early days of the pandemic, few could have foreseen how quickly new users would realise the benefits of business aviation. This first-time audience, who had the means to fly privately but never previously had the inclination, helped drive the speed and strength of industry recovery.
"The final quarter of 2020 confounded all transaction forecasts and 2021 has further demonstrated business aviation's resilience and growing appeal. Throughout these times, we have continued to revise our data-driven forecast approach. This year we are introducing a rigorous new methodology, recognising the potential of untapped market opportunities, and incorporating a greater number of global trends into our formula.
"Today, we are entering a new era for business aviation, a long way from the irrational markets, spiking values and balloon economies of the past. The post-pandemic momentum will be shaped by ambition, but more importantly, by stable and manageable growth."
Large Jets are leading value growth back to pre-pandemic levels, and are expected to surpass 2018 values by 2023.
Pre-owned transaction volume
Jetcraft's 2021 Market Forecast predicts pre-owned aircraft transaction volume and value will maintain their current healthy growth rates, reaching 2,647 transactions valued at USD12.4 billion annually by 2025. Transaction volume is expected to grow at a healthy compound annual growth rate (CAGR) of 4.0% from now through 2025, led by the Midsize and Large aircraft segments.
Fazal-Karim said: "The combination of limited commercial airline services, plus expanding offerings within business aviation, presents the sector with a real opportunity to further broaden its customer base and secure long-term prosperity, and we have highlighted some of these areas in our forecast."
This year's analysis introduces an updated methodology as well as insights into key drivers reflecting pre-owned market growth, which incorporates global trends data and market opportunities.
Fazal-Karim continues: "Manufacturer backlogs and waits times for new aircraft are rising. This factor, paired with a growing buyer pool, means many will be compelled to turn to pre-owned aircraft to meet their needs. Our forecast finds that regional drivers, such as Wealth Levels and Flying Hours, represent the main reasons behind ownership in North America, Asia-Pacific and Europe, and these continents also retain the highest UHNWI populations. So, with the projected growth in wealth converging with increased use in business jet solutions, we expect to see the road to ownership accelerate among many users, which is an exciting prospect."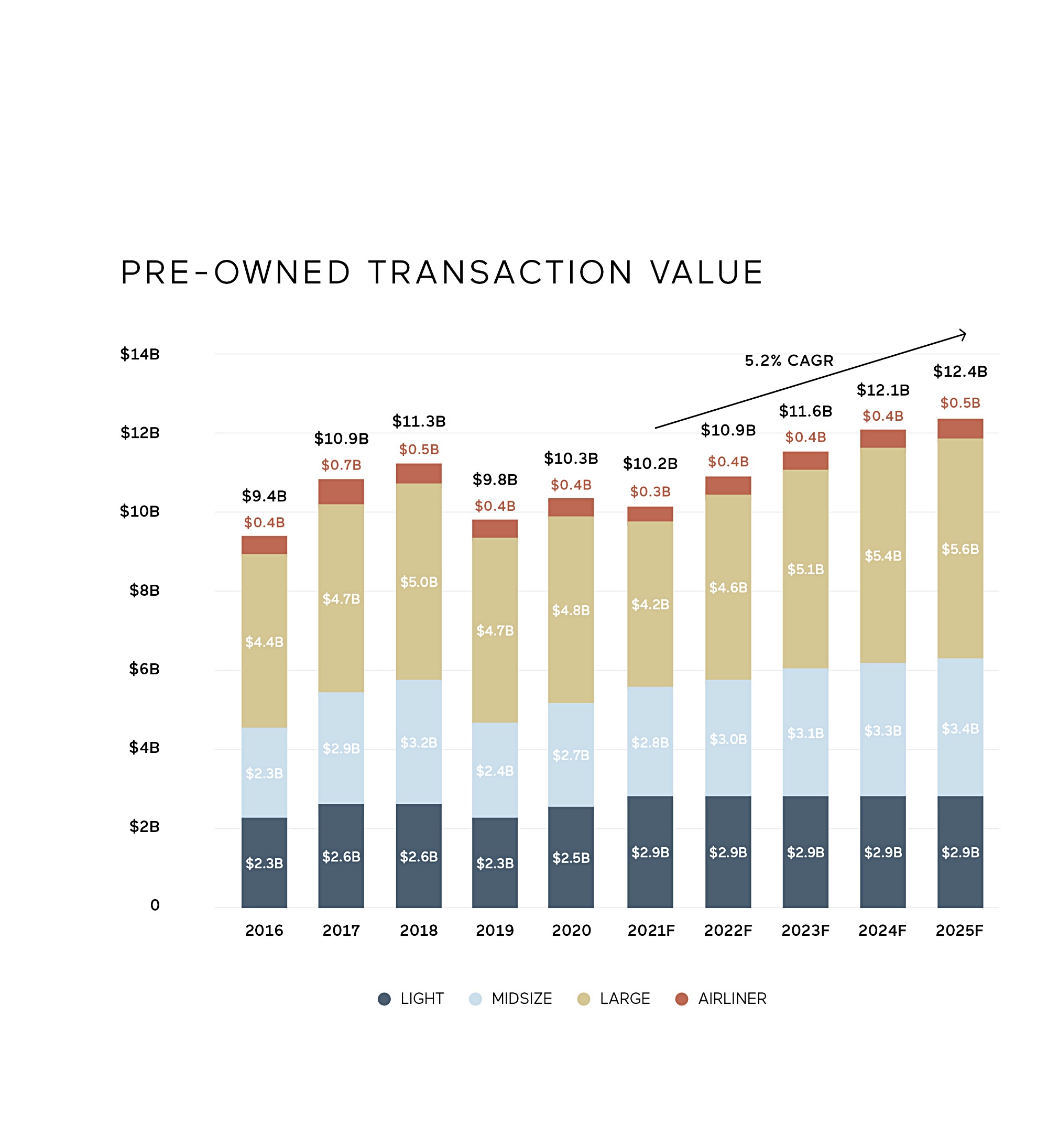 Pre-owned transaction value
Despite record industry demand and a scarcity of pre-owned inventory in the market, Jetcraft expects market values to remain rational. The current market strength is predicted to last until late 2022, with average transaction value set to grow marginally until 2024, partly due to an increase in Large Jet sales which command higher prices. Large Jets are leading value growth back to pre-pandemic levels, and are expected to surpass 2018 values by 2023. Depreciation rates are expected to return to normal by 2025.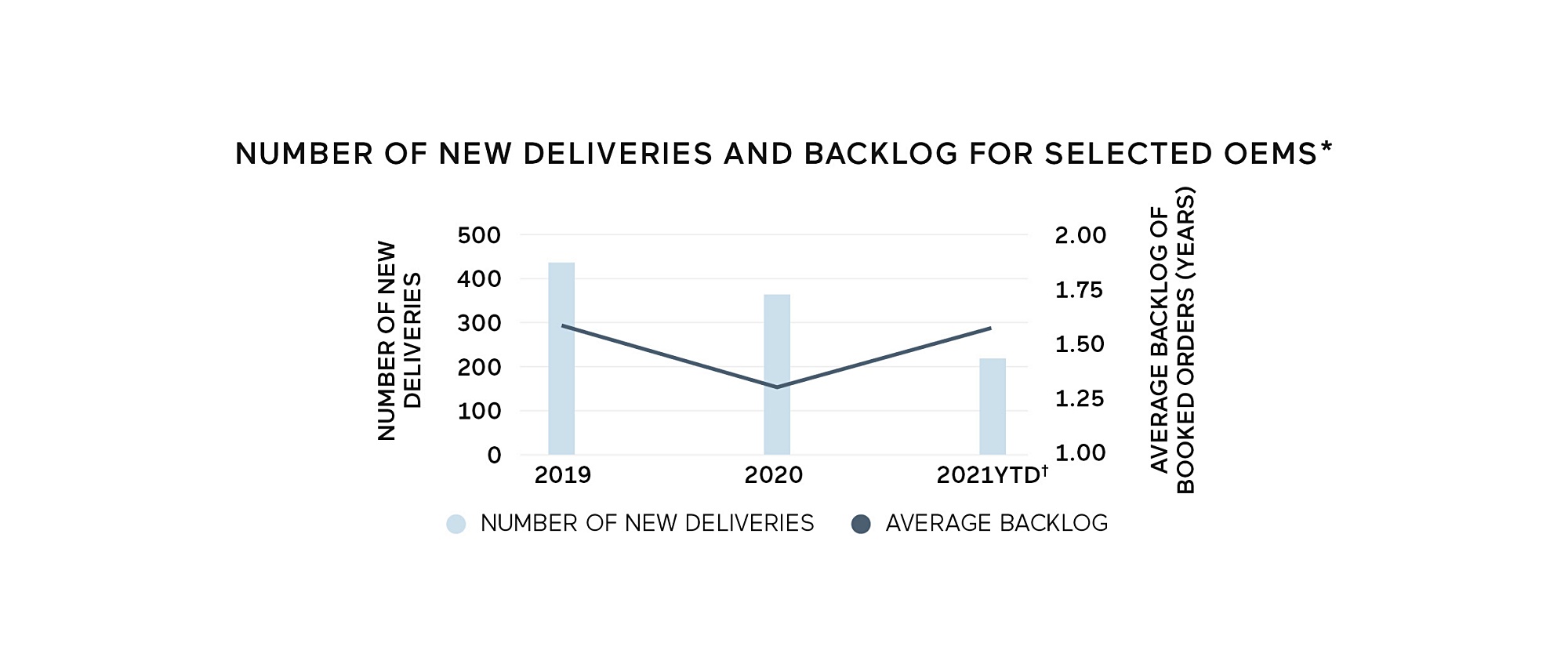 Number of new deliveries and backlog
The forecast notes that OEM backlogs are still high and that waiting times for buyers of new aircraft are becoming longer. This will often not sit well with the increasing numbers of new entrants to the market, who are reacting to the current situation, and may not be prepared to wait. Many of these first-time buyers will choose or be compelled to enter the pre-owned market.
Post-pandemic dynamics and opportunities from an increasing HNWI population will be key factors in the growing transaction volume. The commercial airline services have been slower to recover and still raise concerns about health and safety for travelers, boosting the move towards private chartering and then ownership.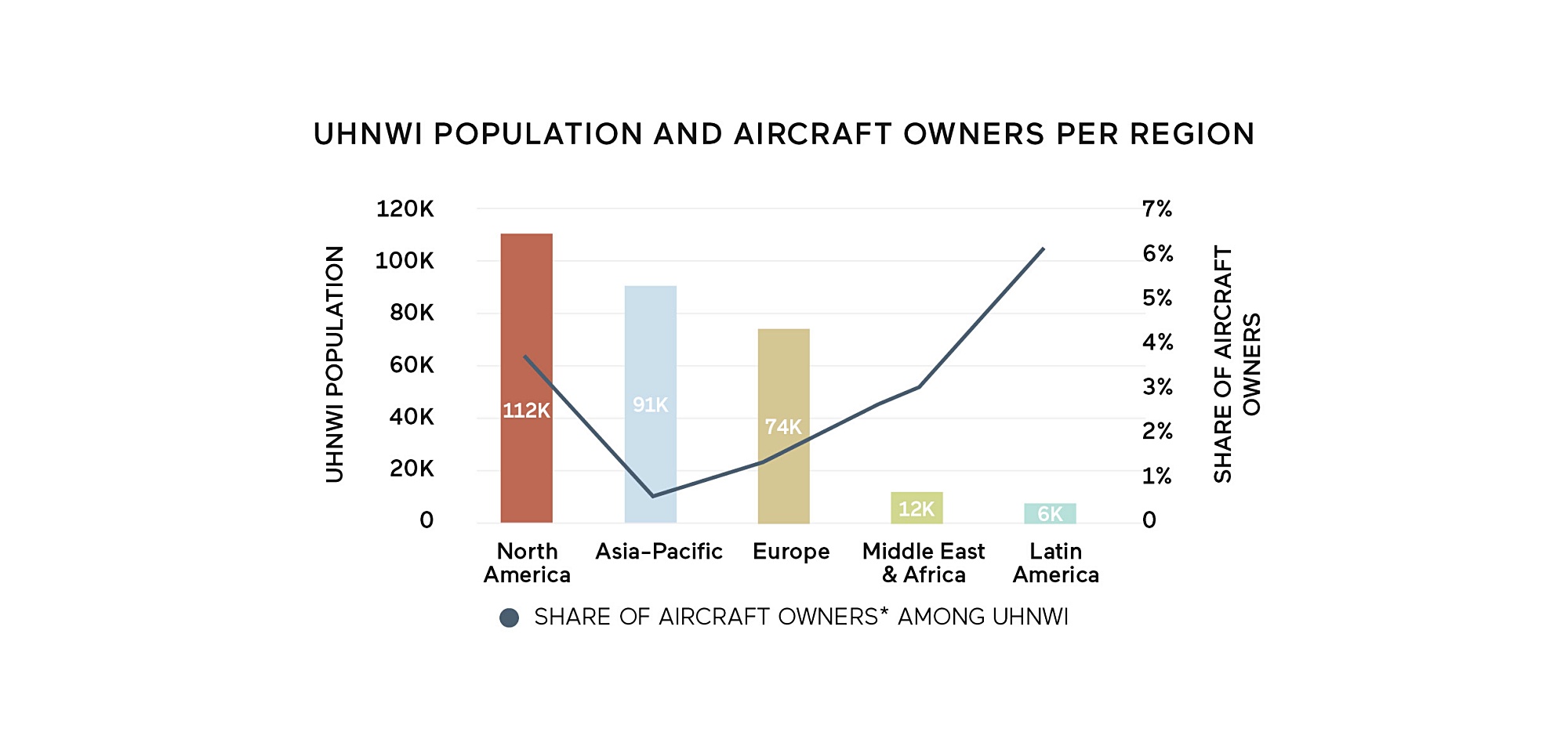 UHNWI population and aircraft owners
The forecast sees a rich seam of potential first-time buyers coming from Asia-Pacific and Europe, where aircraft ownership is currently low, but numbers of UHNWIs have risen, unfettered by the pandemic. It states: "With the increased use of business aviation solutions converging with accelerated growth in wealth among Asia-Pacific and Europe's UHNWI, we expect opportunities to be realised in both regions, increasing ownership levels to narrow the gap with North America, where numbers are also expected to rise."
Jetcraft's complete 2021 5-Year Pre-Owned Business Aviation Market Forecast is available to view at jetcraft.com/market-forecast-2021.