Katsuhiko Tokunaga: the master of air-to-air photography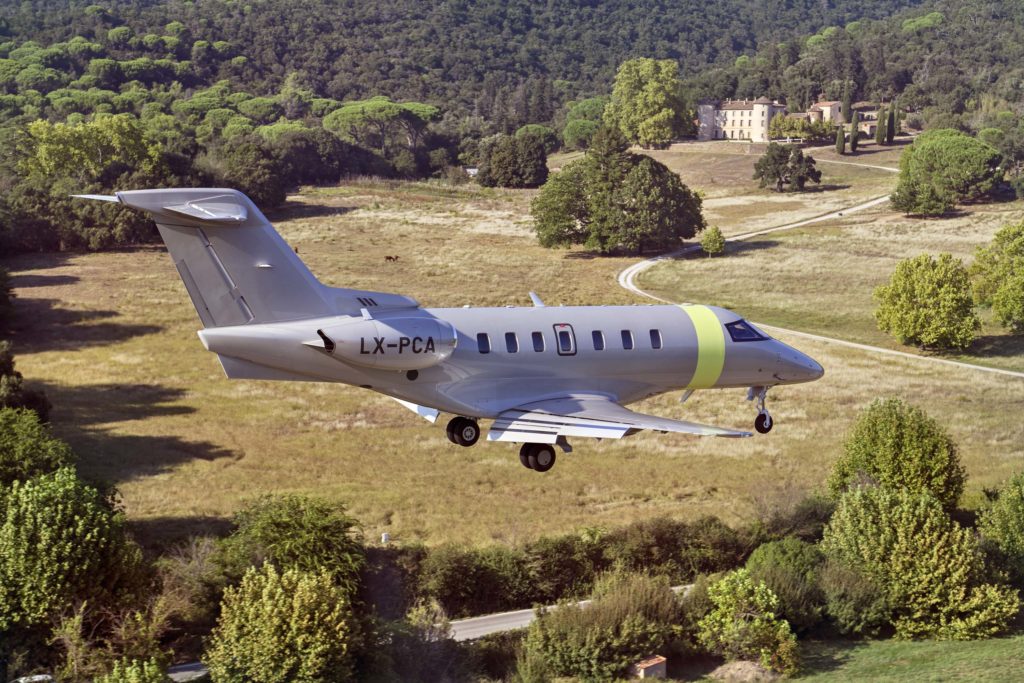 Katsuhiko Tokunaga is a world famous aviation photographer, who has been capturing aircraft images for 30 years.
In his pursuit of aircraft imagery, master photographer Katsuhiko Tokunaga has caught Jetfly's brand new PC-24 landing at La Môle Airport, near Saint-Tropez. The castle in the background, once the property of Antoine de Saint Exupéry's grandfather, was the enchanted domain of his childhood, where he lived with his mother Marie until he was six.
Tokyo-born Aviation photographer Katsuhiko Tokunaga has specialised in air-to-air photo shoots for more than 30 years, shooting everything from helicopters to fighter jets.
In this exclusive field of photography, with a very specific niche market, Katsu is a master. Based in Japan, he travels extensively each year.
In air-to-air photography, the photographer shoots one airplane while flying in another. This is extremely difficult and expensive, limiting the pool of qualified photographers to only a few.
"A safe and efficient photo shoot is more important than anything, as safety of the pilots and planes must always come first," he says. "I always try to capture the dynamism of airplanes, but my first priority is to fulfill my client's requests, whatever they may be."