First Global 7500 enters service
Focus — 15.01.19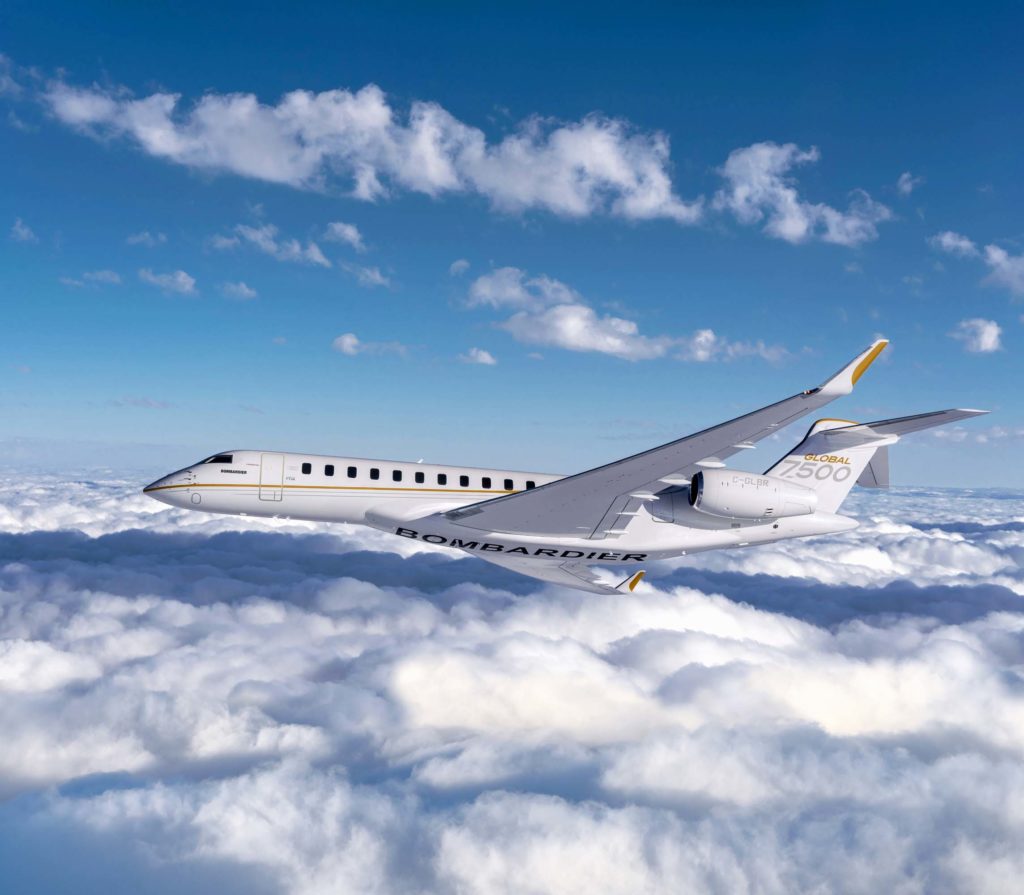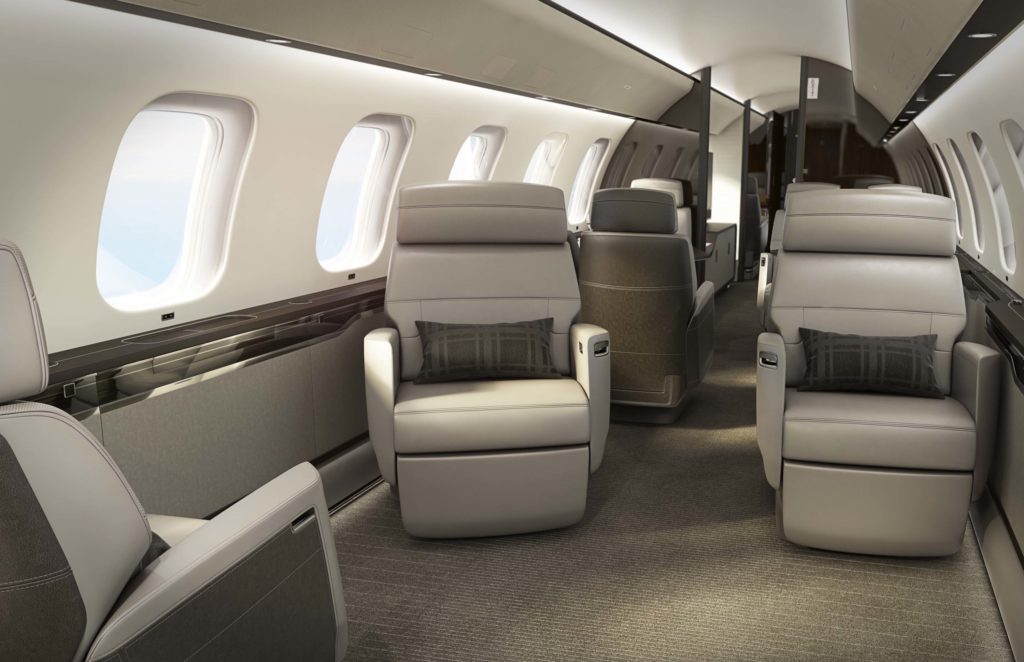 While the team may be delighted, the delivery is eight years after the project started and two years later than originally scheduled, so this moment must come as something of a relief to the Canadian company. Khader Mattar, Regional Vice President, Sales, Middle East, Africa, Asia Pacific and China at Bombardier Business Aircraft, countered that although later than planned, it had exceeded expectations. He said: "It is a nice feeling to have made the delivery, but we have exceeded what we promised our market we would deliver in the 7500. We have exceeded our original promise, in terms of range and space. We are very happy with the performance and customers are very happy with the extra that we have given them. The first delivery was on time, as we promised the customer."
Throughout the entire flight testing programme, the Global 7500 aircraft demonstrated its ability to push the boundaries of business travel by exceeding its initial performance commitments. In addition to its unsurpassed range of 7,700 nautical miles, the Global 7500 aircraft exceeded its original take-off and landing performance commitments, leading to a new published take-off distance of 5,800 feet – almost 500 feet shorter than the closest – and smaller – competitor aircraft. The aircraft also reached Mach 0.995 only five months after the start of the flight test programme – another unprecedented achievement in a flight test programme.
"Today's celebration is a testament to the rigour and excellence of our Global 7500 aircraft programme, from the drawing board to entry-into-service," said Michel Ouellette, Senior Vice President, Program Management and Engineering, Bombardier Business Aircraft. "It is a historic moment for Bombardier and the thousands of dedicated employees who have proudly brought a no-compromise attitude to the table each and every day. The world-class, highly-skilled team at the Laurent Beaudoin Completion Centre continues to carry on the tradition of delivering game-changing large-cabin aircraft in Montréal, much like the original Global Express 20 years ago."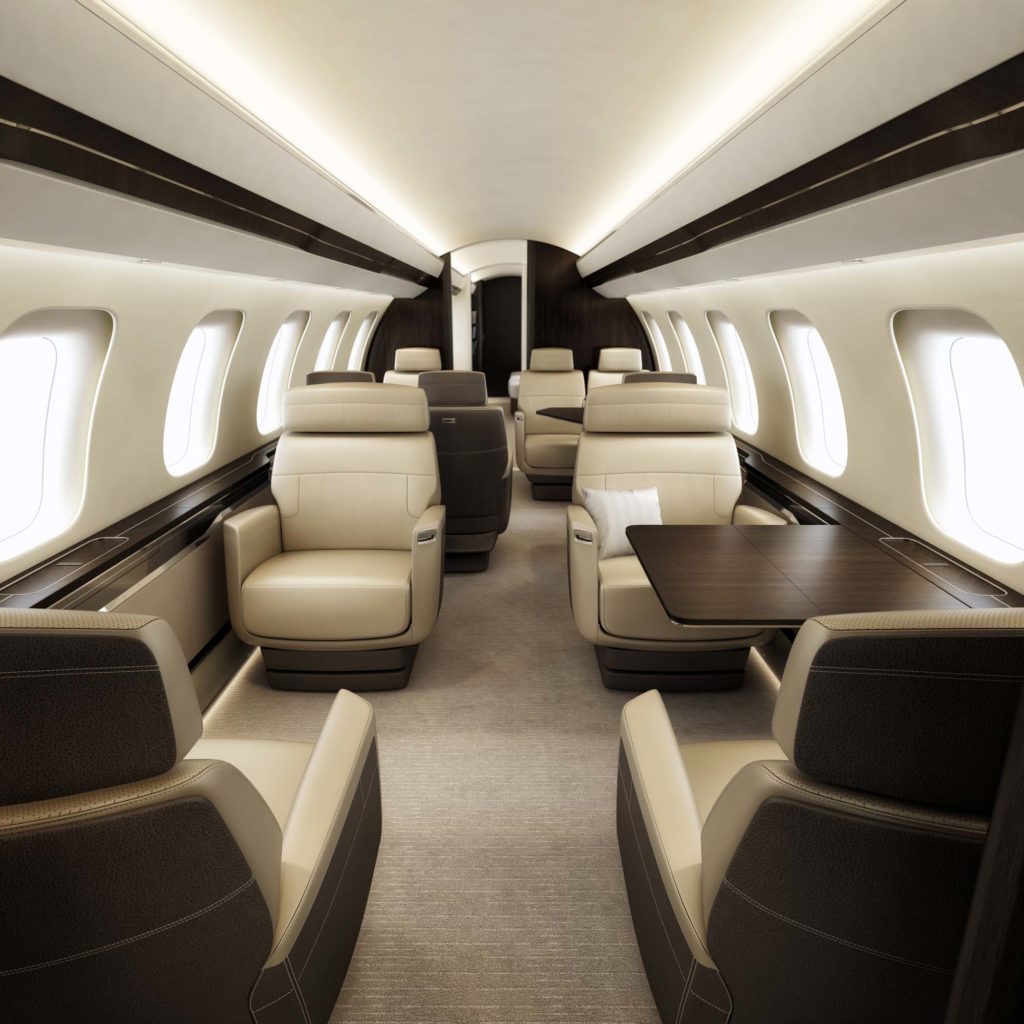 The Global 7500 aircraft offers an award-winning bespoke interior, featuring a full-size kitchen and four true living spaces, as well as Bombardier's patented Nuage seat, meticulously designed for maximum comfort and the revolutionary nice Touch cabin management system (CMS), featuring business aviation's first application of an OLED display.
The company has over 100 orders for the new flagship, and forecasts delivery of between 15 and 20 aircraft this year, with 35 to 40 expected to deliver in 2020.
"Pride and excitement are profound understatements when it comes to the entry-into-service of our flagship Global 7500 aircraft," ~David Coleal, President, Bombardier Business Aircraft.
Mattar said: "In general it has done very well as an aircraft. We have sold over 100, with more in the pipeline, so the figures look very good. We are booked until the end of 2021, so we are selling into 2022 now. We are happy with the sales figures. Production should also increase as we go along. It will gear up between 2019 and 2021.
"Regionally, the 7500 has appealed to our clients in terms of size of cabin and the abundant luggage space – which is very important in the Middle East. Several Global 7500s have been sold in the region and the customer response has been highly favourable. The ability to go from Dubai to the States or Dubai to Japan non-stop is something that everybody in this market was looking for.
"And the beauty of it, is that it is a truly four-zone aircraft. There is no compromise in the size. You have whatever you need in terms of seating capacity, up to 19 passengers. But it also gives you the comforts of home, with space for a bedroom, a lounge to sit and enjoy quiet moments, the meetings rooms or dining area, and then the four-club in the front. Also we have the crew rest area. Again, there is no compromise for the crew – two bunk beds can be fitted into that space for the long flights."
Design decisions
Internally, Bombardier is ready to support new owners with their design needs. Mattar said: "We do have our own in-house designers and suggested designs, but we find customers like to make the aircraft their own. Our designers guide the new owners in their choice of materials and where to place different ornaments in the cabin. It is a source of advice for clients, from what we have found works well with our previous experience of the aircraft. Remember, the fuselage is still the same as the 6000, so we have a great deal of experience with the design and we share that with our customers."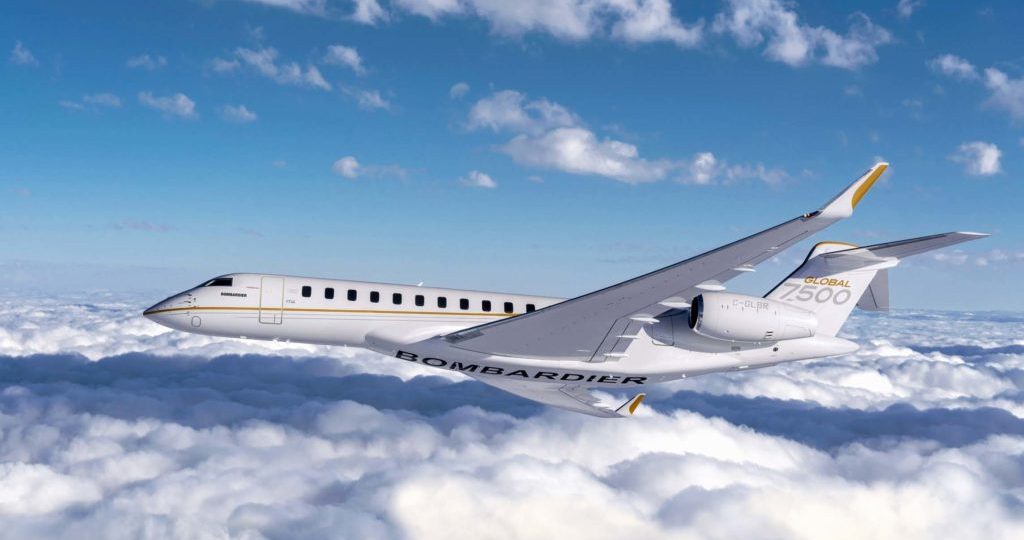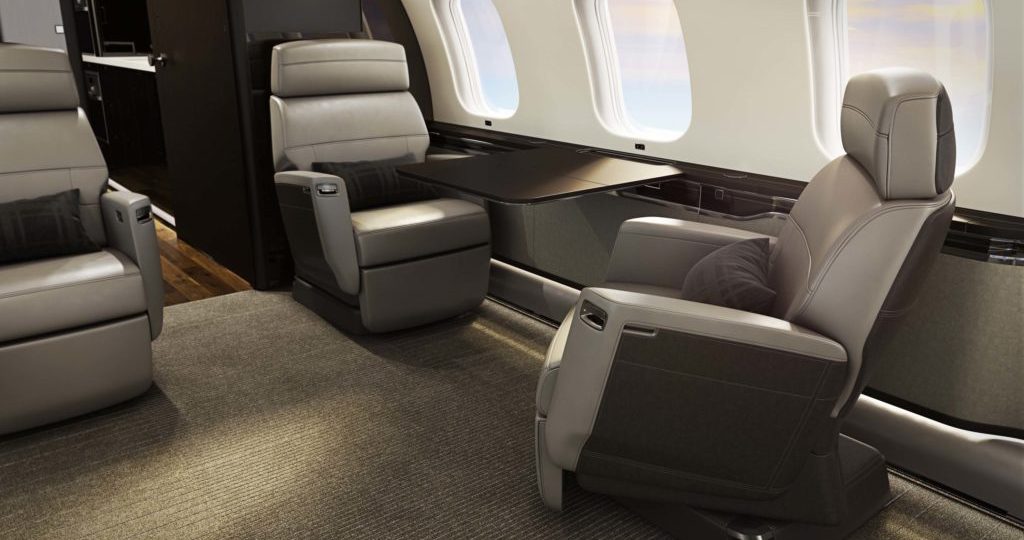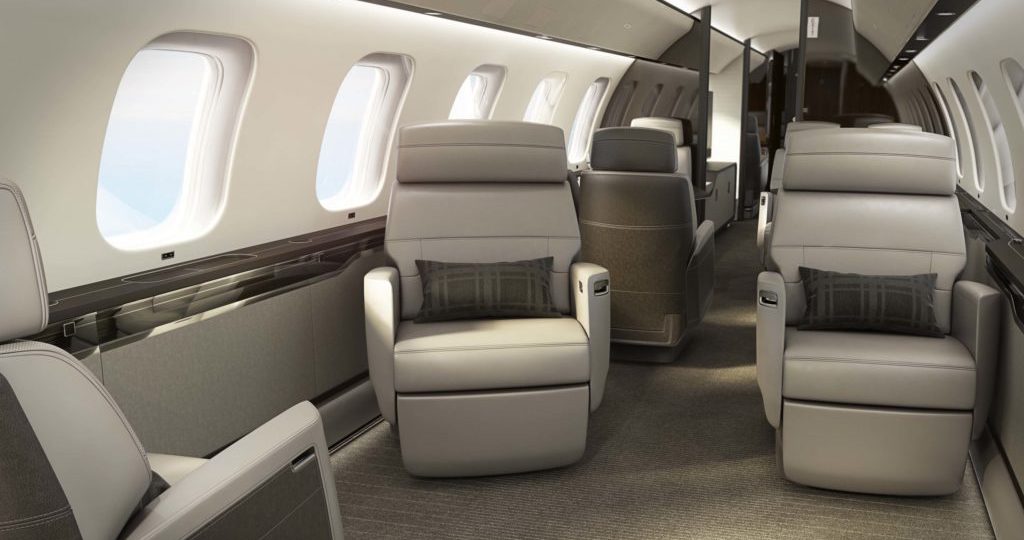 The company's global service centre offers customers the opportunity to come in, usually with a partner or their own designer, and decide which configurations within the cabin suit their needs best. They are also offered a selection of materials, colours, carpets, leathers etc.  
Mattar added: "It is a really impressive facility to tour, to see how it breaks down and the range that is available to the customer. It is very important to guide buyers, especially first time customers. An aircraft is a hole in the sky, which is free for you to customise, but it helps to have some starting suggestions."
"This revolutionary aircraft is the gateway to a transformed business aviation landscape and a very bright future. No other aircraft can compare and this achievement demonstrates Bombardier's commitment to deliver revolutionary and high-performing aircraft and provide customers with the best business jet experience in the world."
This guidance also helps with the equipping of the food preparation area, which is a full kitchen on the 7500, not just a galley.
Mattar enthused: "We have some really high end appliances available, so they can make whatever they want in terms of meals for the long flights. We can help to equip the kitchen."
Wider regional performance
The good news for Bombardier is not limited to the Global 7500. As Mattar explained: "The other good news is that we have passed almost 70 per cent of the testing on the Global 6500 and 5500, so we are there with a new family of the Bombardier Global fleet. The first deliveries are planned by the end of 2019."
Mattar accepts that regionally, the market has been quiet. He said: "It is quieter, economically speaking, and we have seen a shift in the market, with the UAE market now showing more growth than Saudi Arabia and Qatar. But the oil prices are up. This will take a bit of time to filter through, but we are hoping that if not the first quarter, by the second quarter of this year we will see some movement. I hope that the oil price will continue to stay at the same price or rise, which will bring the economy back again into where we need it to be so we can sell more aircraft."
The company has seen good sales in pre-owned aircraft, which indicates a wider solidarity in the market. Mattar expanded: "We have a pre-owned department, but the inventory is very low, as the market has been buoyant for the pre-owned aircraft, and we have not held many of our trades for any length of time. They move in and move out again quickly. If you look at the pre-owned market today, it is a sign of good health in the market, and good for the market for new aircraft. The inventory has shrunk and the residual numbers left are not the best machines, so the next step would be people start considering the new ones. This is good for us."
He continued: "Charter numbers have also been increasing. Which is a very good sign that the business aviation industry is growing, as a whole, which is the main thing for us. These two parameters give us an indication as to what was happening, or what will happen, in the future for the new aircraft sales."