Empty legs or empty promises?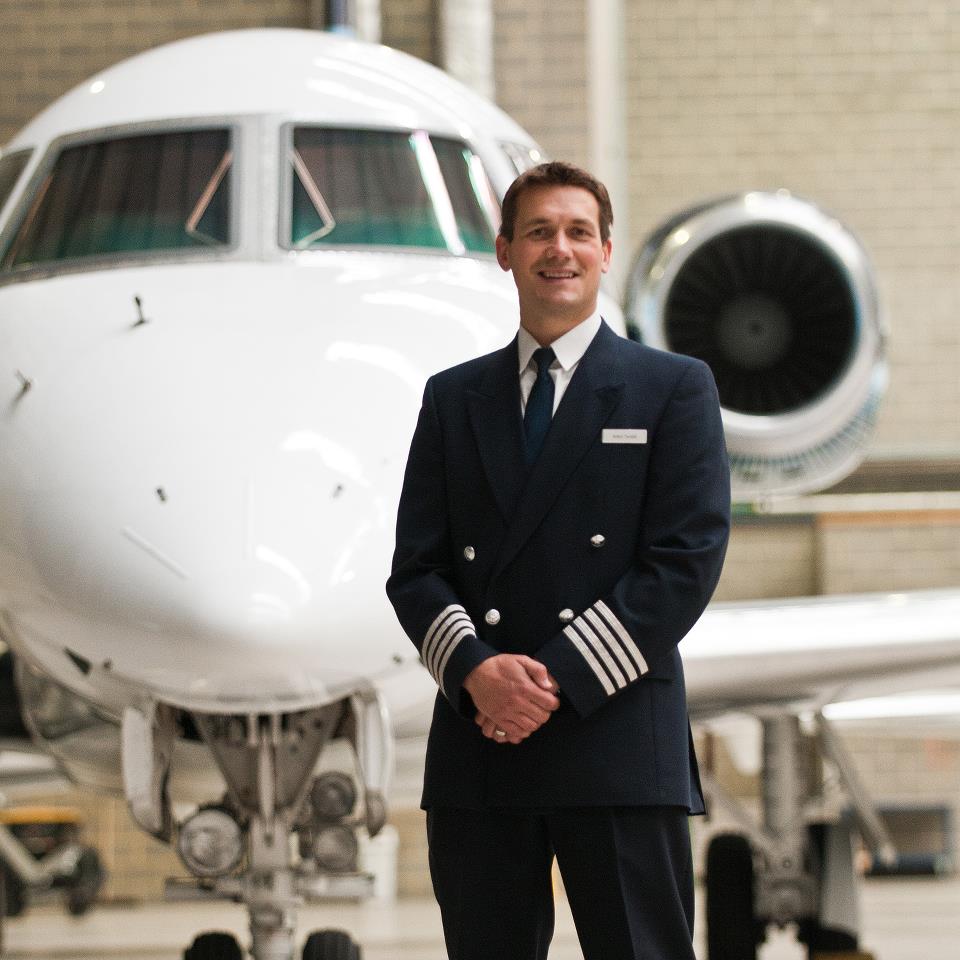 This then creates city pairs that are available at greatly reduced rates – in this case from Kuala Lumpur to Riyadh – on certain dates, an empty leg. They are not bespoke. Limited routes and timings are available. The aircraft will be relocating on a certain date, and any revenue generated is a plus for the charter company. These empty leg flights are listed on the charter company's website and open to booking, but may be altered at short notice. Given the limitations, how many are actually utilised?
Adam Twidell, CEO and Founder of PrivateFly, evaluates the question: "Empty legs are not our central offering, but they are an important consideration for operators, and can offer great value to certain clients. With the many complex variables involved in scheduling a private aircraft, and many operators getting better at managing their fleet's efficiency, there are a number of reasons why an advertised empty leg becomes unavailable – so it's difficult to give a precise figure on what proportion are actually booked. But it's a relatively small percentage, as it remains challenging for operators to sell this one-way inventory, which can be subject to change."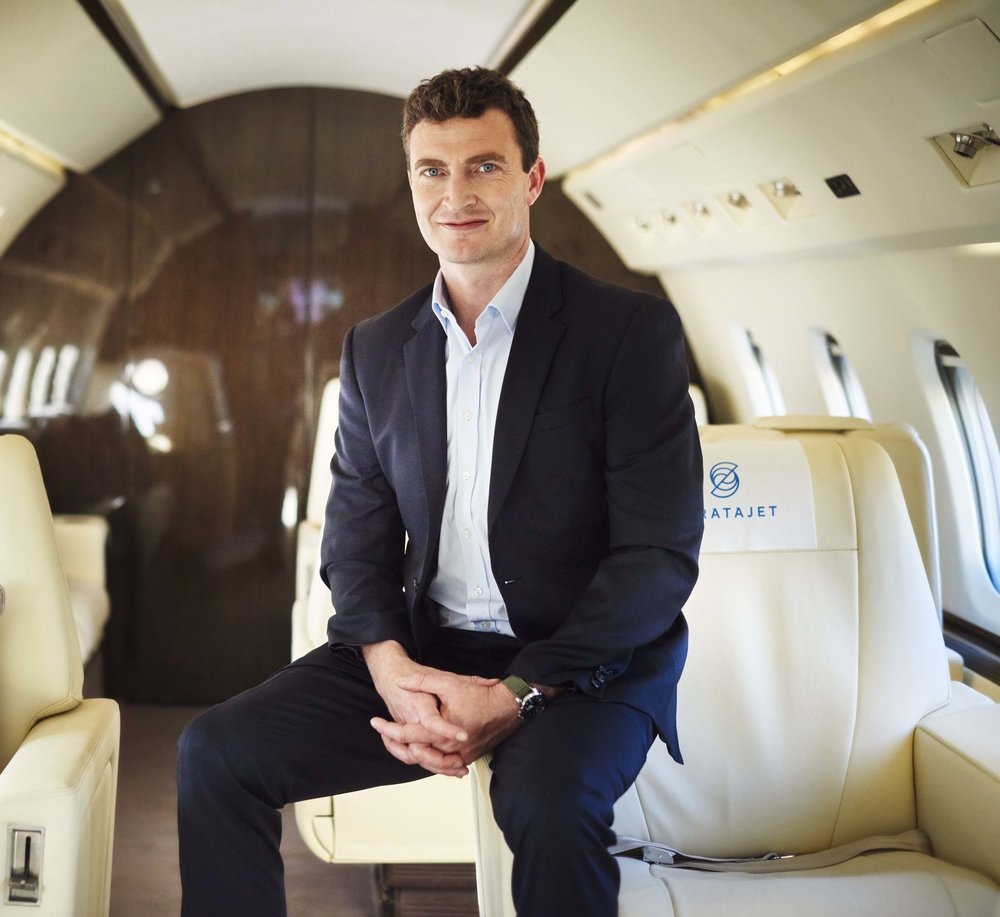 And while the benefits of bargain-priced private flights, usually including all the trimmings with catering, cabin crew and FBO use, you area sacrificing convenience and confirmation. Twidell acknowledges this. He says: "The main drawbacks are around lack of flexibility and scheduling. If the original charter client changes their timings, then this will have a knock-on effect on the linked empty leg. It's important to make this clear to clients when selling an empty leg. And of course empty legs are one-way, so clients will usually need to factor this flight into a wider travel itinerary."
There's a rise of emerging platforms, oriented to empty legs in particular, but they are only as good as the information that is being input. At the moment it is probably a combination of online platforms and using well connected operators and brokers who access to where aircraft are flying and when.
However, the flights cannot usually be cancelled completely. "When our clients book an empty leg, they know it is subject to change, but the operator will still be under contract to fly the client, so cannot cancel altogether. At PrivateFly we make sure the client is fully aware of the operator's terms and any limitations when they book, so they can weigh up the benefits of an empty leg versus a full-priced charter," he adds.
So empty legs tend to be used by those who can be flexible, and who are looking to travel to and from popular destinations. Twidell says: "There's a strong seasonal aspect to it, reflecting market demand and destination trends overall. In the summer you'll see lots of empty legs linking major cities and summer holiday destinations, and also linking popular hotspots – for example from Palma to Mykonos. You see a similar effect in winter, with empty legs becoming available to, from and between airports close to ski areas, such as Chambery or Samedan. Year-round, popular routes are available to and from operator's fleet bases and major hubs, such as London, Paris, Geneva or Nice."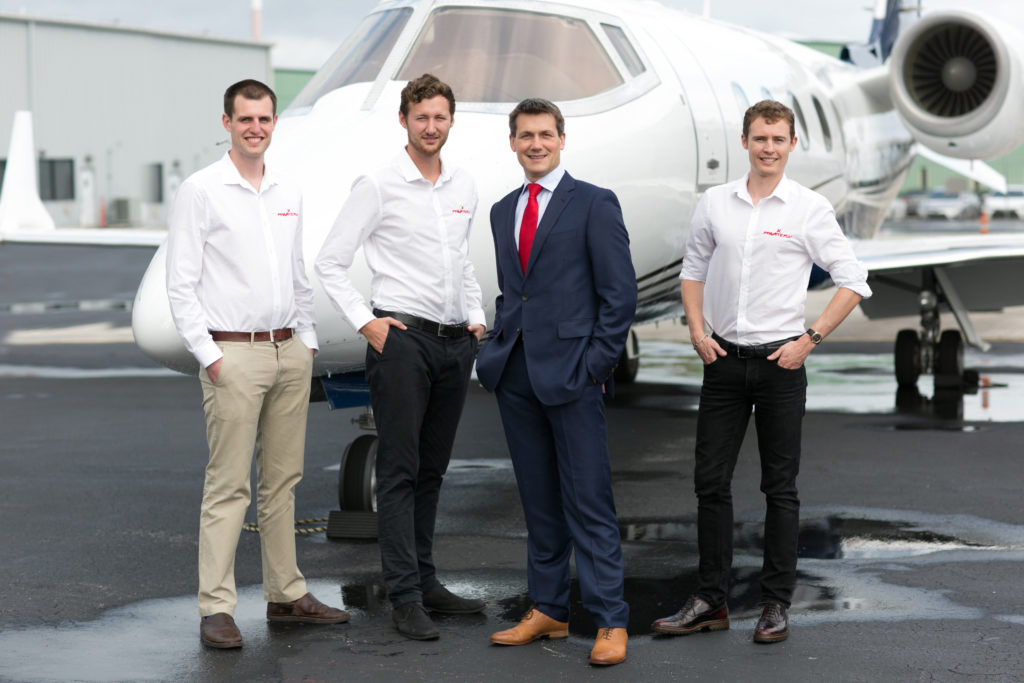 Finding your bargain
For clients looking to check out the possible options for available empty legs there are a number of different options. Brokers have access to the biggest pool of empty legs and some offer the ability to search for specific routes. PrivateFly lists empty legs on its app as well as the website, and most charter companies have listings with search facilities. There is even a local site, www.emptylegs.ae, care of Dubai-based Private Jet Charter, which has a Gulf-based bias.
Nick Houseman, Co-owner and Board Member, Elit'Avia, says: "There's a rise of emerging platforms, oriented to empty legs in particular, but they are only as good as the information that is being input. At the moment it is probably a combination of online platforms and using well connected operators and brokers who access to where aircraft are flying and when. Working with trusted parties is key as usually the bookings are last minute and you want to ensure that all parties are satisfied exchanging payment for the trip."
Working with trusted parties is key as usually the bookings are last minute and you want to ensure that all parties are satisfied exchanging payment for the trip.
He adds: "I think the best opportunities for one ways are on well travelled routes where there are probably lots of aircraft doing that route – such as Moscow-Nice or London-Nice. That way there are likely multiple aircraft available for the one way. Trying to find one ways to out of the way places is still difficult and the longer haul flights are more difficult to work just due to lack of aircraft on that particular route (eg Fiji-Helsinki). I think the next iteration of 'one ways' is combining multiple people onto the same aircraft to travel at the same time on the same route. Once this starts to happen I think you will see the rise of more business jet shuttles' to popular destinations."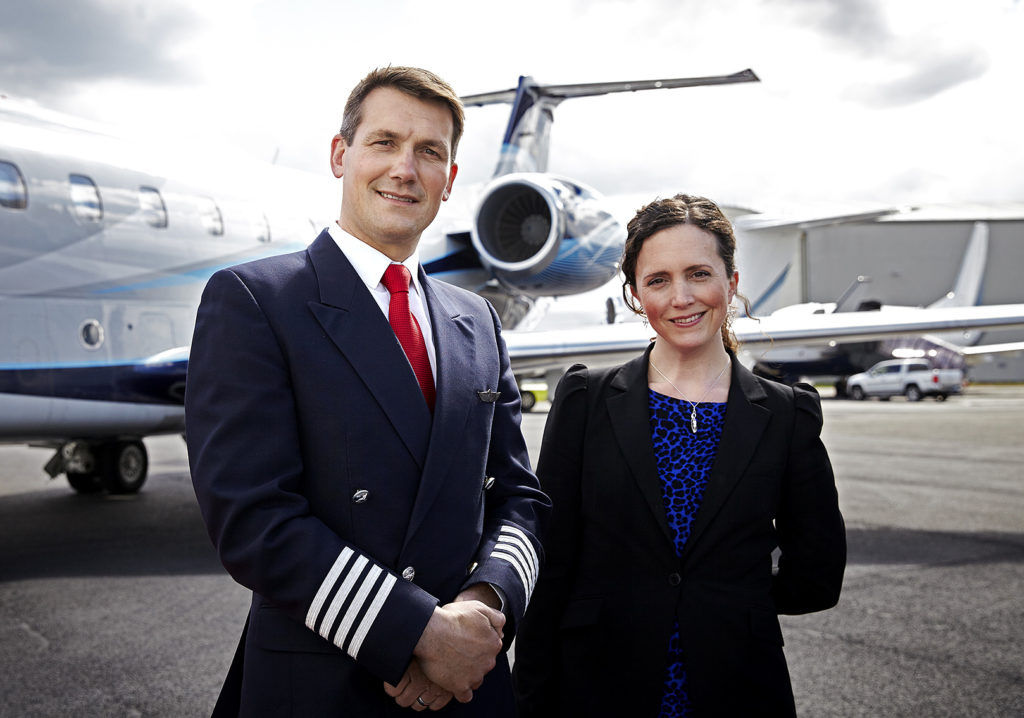 Adaptive strategy
While Strata jet offers a range of empty legs, the website is almost brutal in crushing the hopes of bargain seekers saying: 'It is often very challenging to find an empty leg flight specific to your journey, in terms of the location you want to depart and arrive at, and the times you wish to takeoff and land. In fact, in Europe alone there are 4,437,432 different airfield combinations, meaning the odds of finding an empty leg travelling from your location to where you want to go is basically zero.'
However, the company offers a solution, in what they call an 'adaptive empty leg'. Jonny Nicol, Founder and CEO of Stratajet, explains: "An adaptive empty leg works exactly the same way as a standard empty leg, except that we are able to make minor changes to the flight route or itinerary. For example, if an aircraft is flying from Barcelona to London without passengers, we're able to divert it to the South of France at the request of a passenger. This may result in small changes to the cost according to extra fuel burn or landing fees, but since the base for the flight is already an empty leg, the cost is still greatly reduced from the full price. With any other provider, the client would have to pay the full price, since the flight would have to be arranged from scratch."
"What is particularly interesting is that we see people book an adaptive empty leg and then enjoy the experience of private jet travel – and the convenience it affords – so much that they come back and pay full price the next time round."
It is Stratajet's technology base that allows them the flexibility to offer the adaptive service. "The reason that other providers can't offer this is the vast complexity of calculating the cost of a private jet and needing to do this manually, from scratch, every time a flight is requested. There are millions of variables that go into determining the cost of any flight and no other platform has the technology necessary to filter through the required calculations. Stratajet, on the other hand, is based on incredibly sophisticated technology – that took five years to build – which can make upwards of 2.5 million calculations in 10 seconds to deliver accurate costs of flights. This includes filtering through all aircraft that could be made available for that route and diverting them to suit the client if possible."
The adaptive empty leg programme also brings some of the essence of a private flight back into play. Nicol says: "Convenience is key, and this is based on the adage that empty legs actually go against the concept of private jet travel; that is that the flight should work around the client's schedule. The client should retain full control of the itinerary but if he/she is told to be in a certain place at a certain time in order to take a flight – which is generally the case with 'standard' empty legs – then it becomes more like a commercial flight on a smaller scale. However, with our adaptive empty legs, the passenger is able to control the time and place of the flight, as per any regular private jet flight."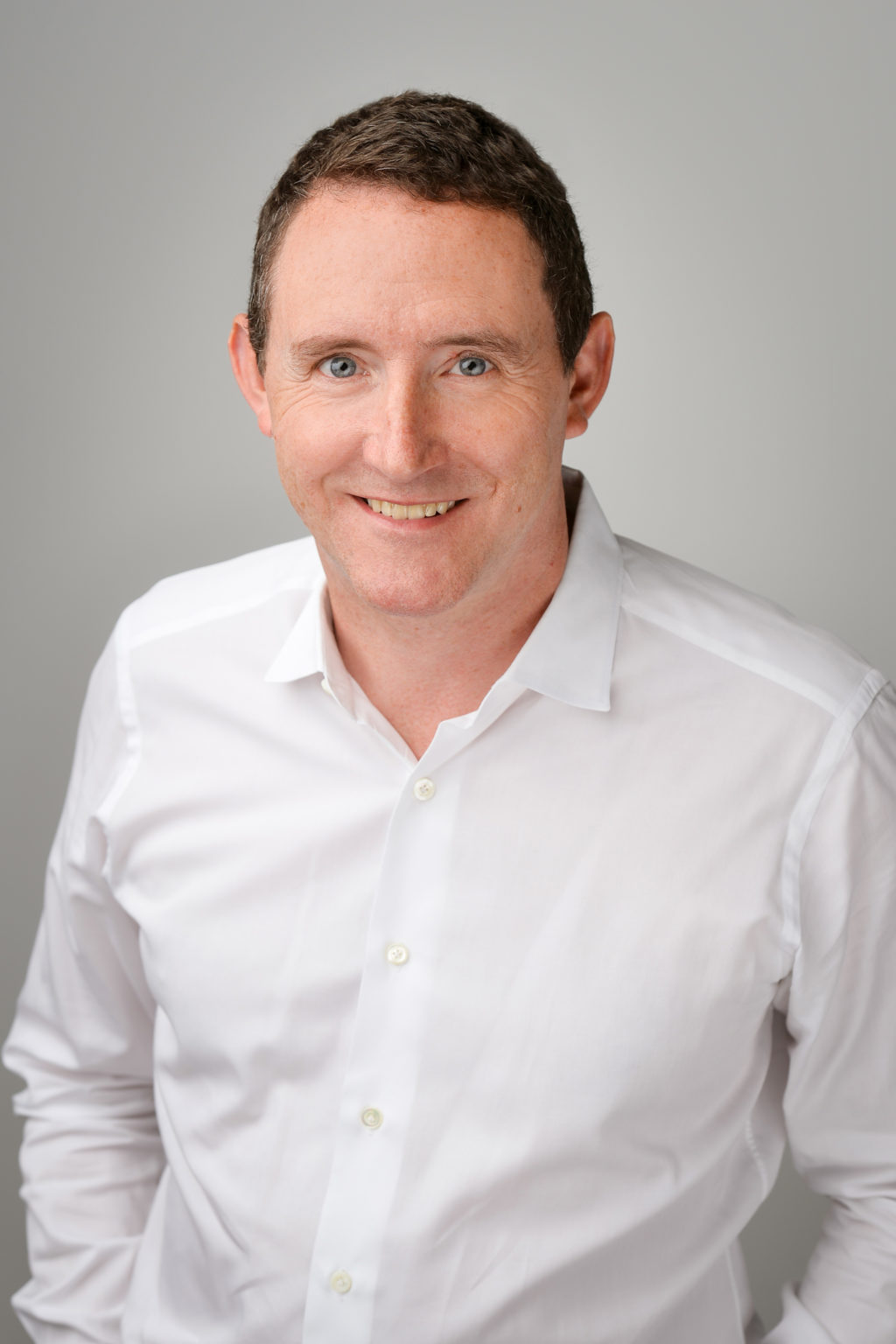 You can ask…
It is possible for other companies to consider adapting their empty leg flights, and it is always worth asking them, if the parameters are close to your requirements. "The most common misperception is that empty legs are available between only those cities or airports listed," says Rick Colson, President of New Flight Charters.
"Empty legs are usually listed as between two certain airports or cities because this is actually the departing and arrival points the aircraft is going. However, a charter can be flown anywhere along that very general route and direction. For example with a empty leg listed from Scottsdale, Arizona to Philadelphia, Pennsylvania, the aircraft could fly a charter from Los Angeles to New York at a discounted one-way price," he adds.
Twidell also suggests that there is some flexibility. He suggests: "Negotiation is possible, especially on longer routes and larger aircraft. Many operators will be happy to be flexible, for example, to reposition and fly from London to New York, even if they were offering a Paris to New York empty leg."
Growing the market
Nicol believes that empty legs do help to expand the market, opening opportunities to a wider demographic. He says: "Stratajet was designed to give everyone who wishes to fly by private jet the opportunity to do so, and our adaptive empty leg model is the best and most affordable means of accessing the market. Our aim is to make private jets available to the mainstream traveller.
"The beauty of the Stratajet technology is that it is opening up the industry to a wider audience of fliers. So, while the stereotypical private jet passenger is a celebrity or sports star or high-flying businessman, we have a mix of customers from teenagers to octogenarians, a high percentage of families travelling with children (around 40 per cent) and a growing number of millennials using the platform, ultimately driving down the average age of flier.
"What is particularly interesting is that we see people book an adaptive empty leg and then enjoy the experience of private jet travel – and the convenience it affords – so much that they come back and pay full price the next time round."